Taylor Swift Gave Blake Lively a Shoutout in Her Grammys Acceptance Speech
Taylor Swift and Blake Lively's friendship goes all the way back to 2016. Learn more about the best friends and how close they are here.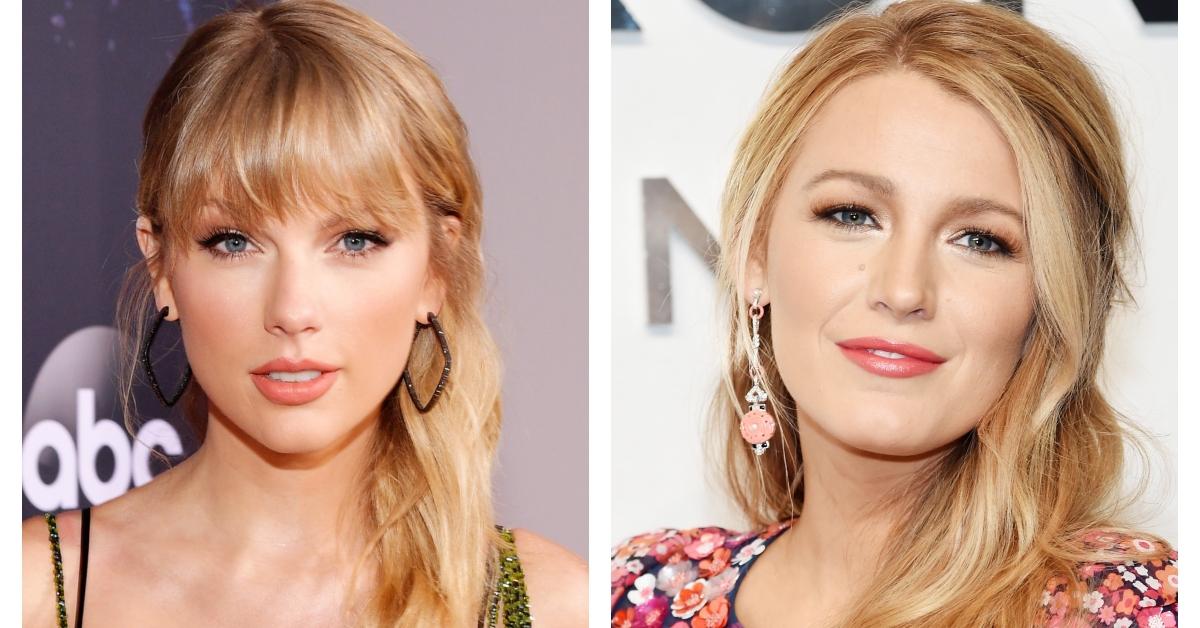 Whenever two celebrities become best friends in real life, it's just always the coolest thing to see. There are many A-list duos out there, but one of the most iconic ones definitely has to be Taylor Swift and Blake Lively's friendship. The two have been friends for years, and we've all obsessed over the Instagram photos they've posted of each other!
Article continues below advertisement
But some may not really know how close their bond is. At the 2021 Grammy Awards, while accepting the award for Album of the Year, Taylor gave a shoutout to not only Blake but her husband Ryan Reynolds, and their three kids, Betty, James, and Ines as well. And if Taylor mentions you in her acceptance speech at the Grammys, you know that you're considered very special in her life.
So, how exactly did Taylor and Blake's friendship blossom? Let's find out!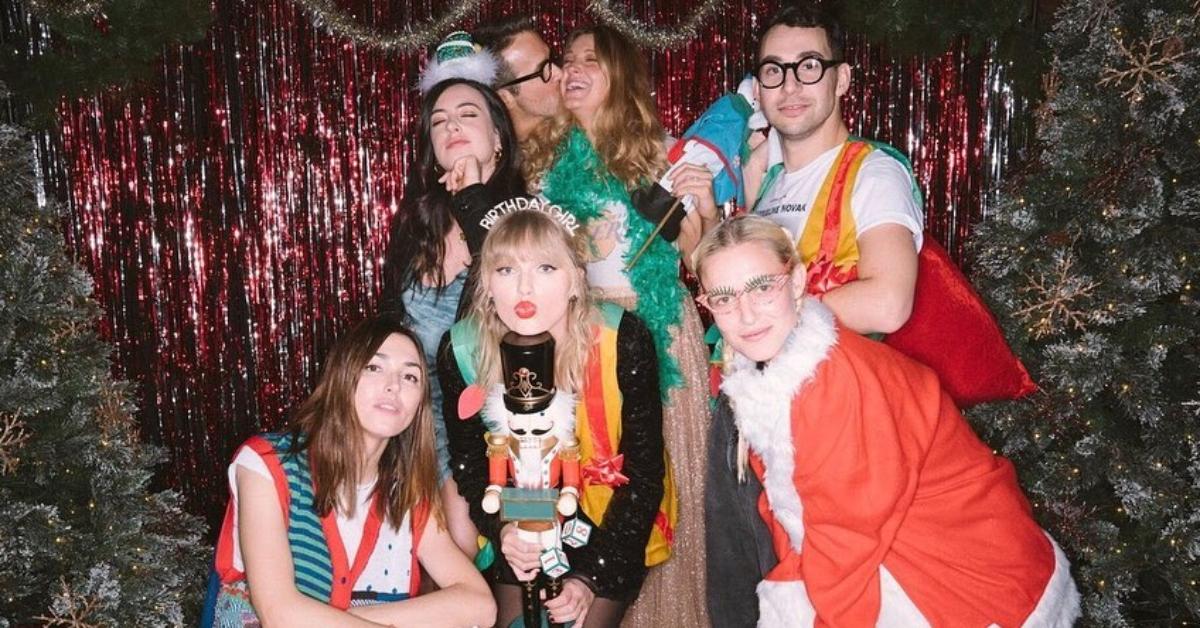 Article continues below advertisement
Taylor Swift and Blake Lively's friendship goes back to 2016.
The musician and the actress go way back! One of the very first times their friendship gained attention was when Blake had posted a picture of her and Taylor together on her Instagram account at the Warner Bros. Movie World theme park in Australia.
At the time, Taylor was there because she had performed a show for her "Shake It Off" tour and Blake was also in the country because she was filming the movie The Shallows.
Blake captioned the photo: "Selfie game was strong ...until I got photobombed by some crazy fan. Where's security when you need it. 😜😹 (the cat's for you @taylorswift )." How cute are they?!
Article continues below advertisement
Before Taylor and Blake became friends, there were speculations that they were feuding.
It's hard to believe that there was a time that the stars may have not been on good terms, right? Well, some people thought they had beef before.
In 2015, Blake posted a photo from L'Oréal's new short film for the brand's Color Riche lipstick collection that featured celebs like Karlie Kloss, Julianne Moore, and John Legend. The caption of the photo poked fun at Taylor Swift's song "Bad Blood." People also thought that the group photo was meant to mock Taylor's infamous girl squad.
Article continues below advertisement
The Gossip Girl alumna captioned the picture: "...Soooo, turns out this WASN'T a video shoot for John Legend's cover of Bad Blood @lorealparisofficial blew it out for this one. My #pinkobsession is exposed now. OK your turn. I won't tell! #AlsoTurnsOutJohnLegendIsntCoveringBadBlood Time to start a petition!"
The original photo has been deleted from Blake's profile, and it's unclear if there was ever any actual beef.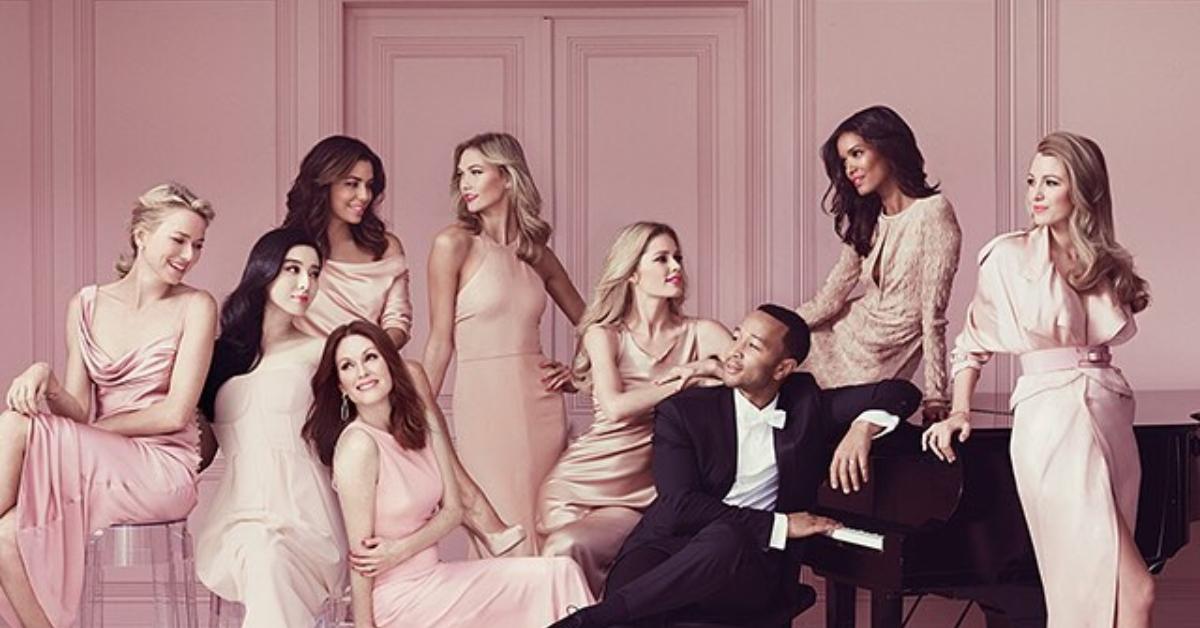 Article continues below advertisement
Throughout the years, Taylor and Blake have gotten super close.
We've seen the legendary Instagram pics (most of them have been deleted from their accounts for unknown reasons) of the two hanging out at parties and celebrations where Ryan even makes some appearances. But outside of the glitz and glam, Taylor and Blake have an incredibly strong and tight-knit relationship!
Blake's daughter James debuted her sweet baby voice in Taylor's song "Gorgeous" and the songstress also named her recent single "betty" after Blake's daughter, Betty.
They have always been so supportive of each other. Taylor has been spotted in upstate New York — where Blake and Ryan have a residence — when Blake was having a baby shower or in the hospital after giving birth to one of her children. And Blake and Ryan have been seen at Taylor's concerts cheering her on.
But what really showed their connection was when Taylor said during her 2021 Grammys acceptance speech that some of the first people to hear her songs after she writes them are Blake and Ryan.
Article continues below advertisement
If they aren't the definition of BFF goals, then we don't know what is! Now we just need a group photo of Blake and Ryan's family with Taylor and her boyfriend Joe...