Taylor Swift's Eras Merch Is Getting a Bad Reputation on TikTok — Here's What to Know
Swifties are complaining about the t-shirts and hoodies being sold during Taylor Swift's Eras tour. Here's what to watch out for if you're buying.
Article continues below advertisement
But putting that all aside, we've been hearing some not-so-amazing things about the merch being sold during this tour. It appears that those who purchased an Eras t-shirt and/or hoodie are noticing major changes in their fan attire after simply washing it. If you're thinking of purchasing some swag, or already have, you might want to take a look at some of these TikToks below.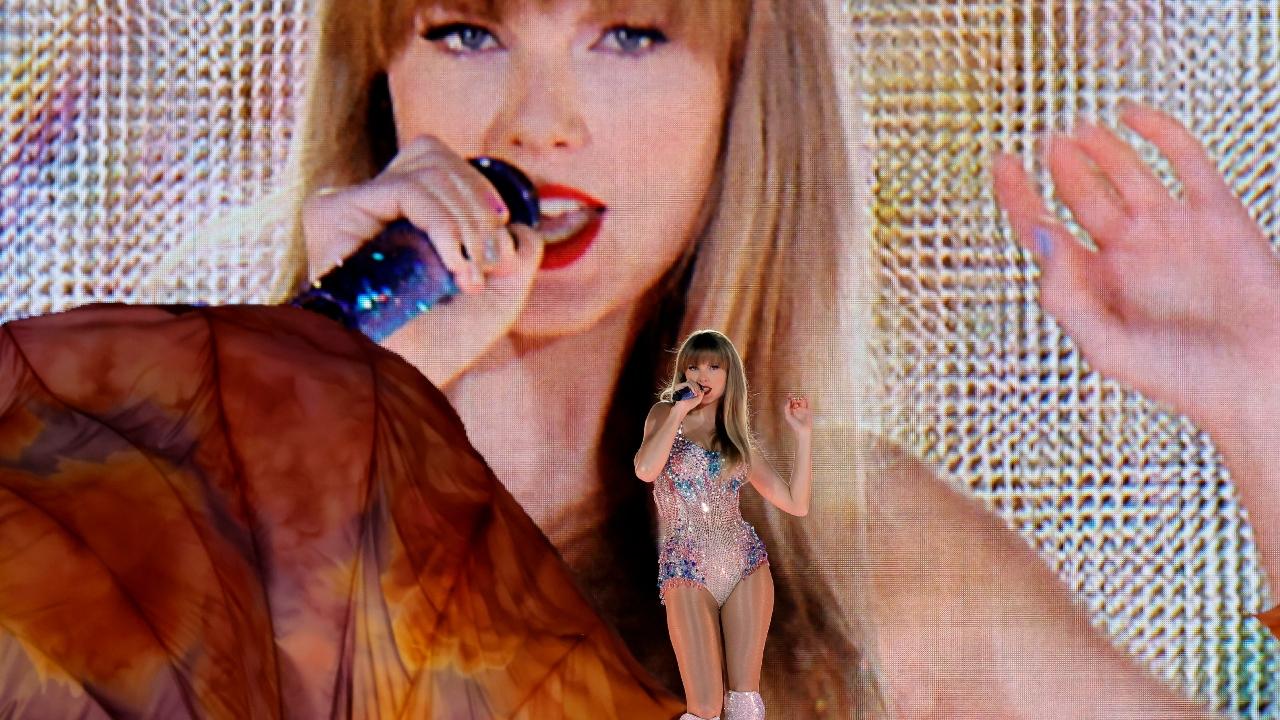 Article continues below advertisement
TikTok users claim that t-shirts and hoodies bought during Taylor Swift's Eras tour are being ruined in the wash.
On TikTok, Swifties have been complaining left and right about how their Eras tour t-shirts and hoodies have drastically faded after a single wash.
While it's true that sometimes clothing can fade if not washed on the proper setting, even the fans who took the most caution are still running into issues.
"When you literally washed your Eras tour merch inside out, on delicate, with cold water and parts still faded," wrote a teary-eyed TikTok user @mynamesren in her video.
Article continues below advertisement
Another user named @raighsunshine had the exact same experience after trying to clean her concert swag.
"It's bad y'all," she said of the aftermath of her t-shirt. The avid Swiftie also pointed out that she has purchased other t-shirts from past tours and never experienced an issue like this before.
"I do feel like this is something that Taylor Nation or somebody from Taylor's team needs to address," she ultimately concluded, as she begged fans to avoid washing their Eras attire at all costs.
Article continues below advertisement
Another user shed light on a different dilemma that she had run into with her Eras t-shirt. "Don't be dumb like me. Check your merch before you check out, wrote creator @marbar2 in her video.
She panned her phone over her t-shirt to reveal that there were multiple light brown stains on her shirt.
To make things even worse, she explained in her caption that she felt she couldn't put it in the washing machine without ultimately ruining it after hearing about the fading issue.
Article continues below advertisement
One user took to the comment section of her video to say what I'm sure we've all been thinking: "The fact that this is happening AND that the merch fades so quickly pisses me off."
One TikTok user contacted customer service:
Like many Swifties, TikTok creator @through_tylis_eyes had washed her brand new Eras t-shirt only to find that "it got ruined."
She was encouraged by others to contact customer service. That said, she emailed taylorswift@umgstores.com and explained the whole situation, ultimately asking for either a refund or a new shirt. She was offered the latter.
"They were so helpful, they were so amazing," she said of the customer service team.
Article continues below advertisement
However, as one TikTok user pointed out in the comments: "But then you can never wash it after wearing which is ridiculous of them."
Another user claimed that Taylor's merch team should be fired because "this is so sad."
And one fan shared how she previously ordered a cardigan from Taylor's website over two years ago and never actually got it.
Article continues below advertisement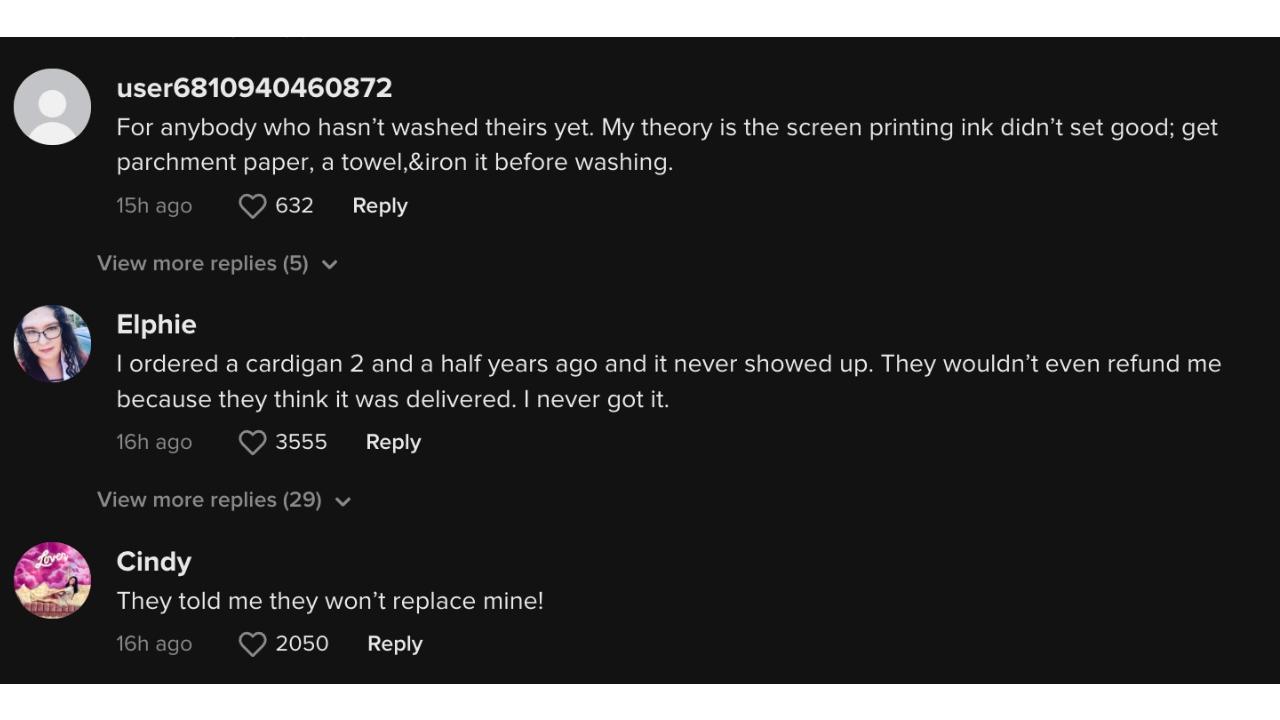 Basically, Swifties are starting to have bad blood with Taylor's merch team. Here's to hoping that this t-shirt/hoodie fiasco is taken care of ASAP!