School's "No Zero" Policy Blasted After Teacher Fired for Failing Lazy Students
Diane Tirado was told she had to give students at least a 50% grade, even if they handed in zero work. She didn't and now she's lost her job.
It seems like there's an age-old conflict when it comes to school educators, one that Florida teacher Diane Tirado recently learned firsthand.
Article continues below advertisement
Some people don't understand why teachers are always complaining about their salaries (or lack thereof) because "they have it easy." Others think that educators deserve a ton of more respect, and compensation, than they currently receive for all of the work they're expected to do for the sake of our children. I mean they are shaping the future generations of humanity, after all.
Article continues below advertisement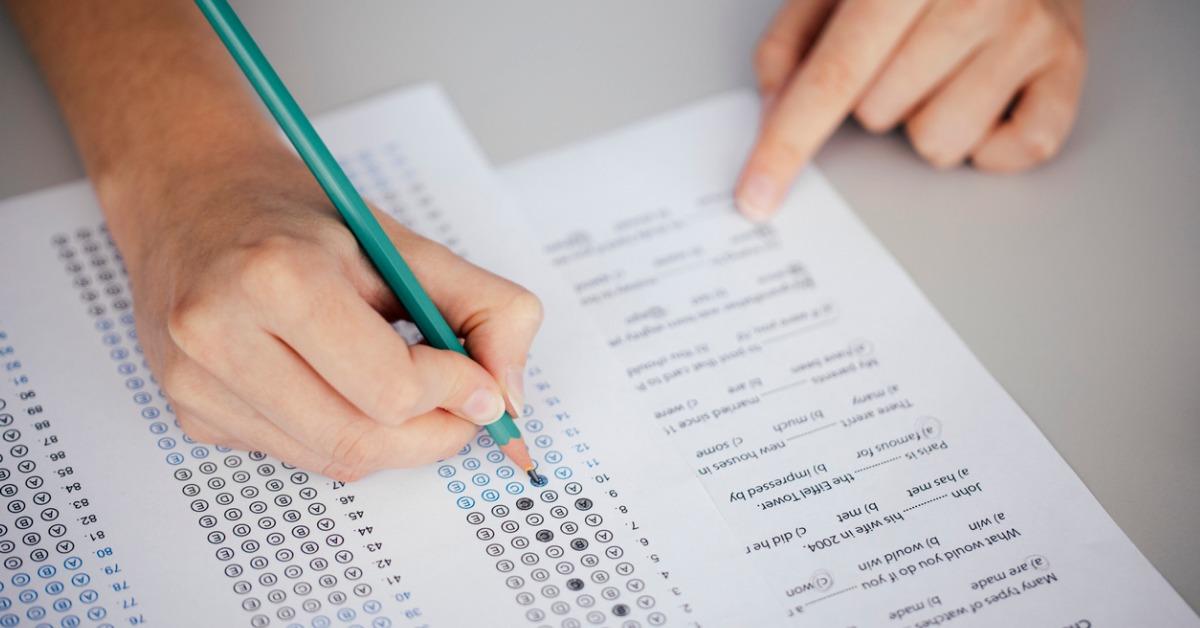 I'm no expert, but I'd like to think that the reason for a dip in education rankings might be directly attributed to a dip in the quality of education itself. There are tons of reasons for the quality of education to fly below par, but there are a number of people who believe that one of the contributing factors is how much "easier" school is nowadays.
Article continues below advertisement
Diane Tirado believed giving students 50% credit when they make zero effort to turn in an assignment was coddling and served no benefit to their overall education. So she decided to ignore her school's "No Zero" policy.
Diane opted to grade her students based on the actual work they put into during their time at West Gate K-8 School in Port St. Lucie. The first assignment she gave her 8th graders for the semester was something I personally found kinda cool: keep a journal for two weeks, as if you were a 15th-century explorer.
Article continues below advertisement
They were expected to note important historical events and draw maps in their notebook.
Article continues below advertisement
But there were many parents who felt the history teacher of 17 years was piling too much homework on their children. Soon, Diane was getting called into the principal's office after groups of parents began calling the school to complain."I got called down to the principal's office because parents were not happy with me. It was ruining my life for weeks," she told the NY Post.
Article continues below advertisement
During her talks with the principal, Diane learned of the school's "no zero" policy and that the lowest grade a student could receive, even if they did no work whatsoever, was a 50. While still a failing grade, if a student decided to turn their grades around, they'd have a much better shot than they would with a bunch of zeroes in the grade book.
Despite knowing the school's policy, when a group in her class failed to even attempt completing the assignment, Diane decided she would give them no credit. "I'm used to kids not handing in work… but then chasing them until the report cards are in to make sure they make it up. But I don't give a grade for nothing."
Article continues below advertisement
On September 14th, 2018, Diane was fired from the school — she worked there for less than two months. When questioned, the principal said she was let go because she was still technically under the school's probationary period.
Article continues below advertisement
For Diane, the reason for her pink slip was clear: she refused to give students credit for nothing.
"I loudly bucked the system. I refused to do their policy. I guess you would call that defiance."
Article continues below advertisement
Diane left a message for students on her classroom's whiteboard on her last day at the school. It read, "Bye kids! Mrs. Tirado loves you and wishes you the best in life! I have been fired for refusing to give you a 50% for not handing anything in."
She posted the farewell message on her Facebook account, where it was shared over 3,000 times and amassed over 2.4k reactions with tons of people commenting on the post. Diane further explained why she shared the post and thinks that lenient grading systems are making "monsters" out of our children.
Article continues below advertisement
"It's absurd to give someone something for nothing and to do that is creating a future that is pretty darn bleak. We're creating monsters out of our children," she added. "We give them too much.. people that experience that kind of childhood then that's what you want, you're entitled for the rest of your life."
Article continues below advertisement
In an interview with WPTV, the St. Lucie school said that their institution doesn't implement a "no zero" grading policy. "There is no district or individual school policy prohibiting teachers from recording a grade of zero for work not turned in."
However, Diane pointed out to The Post that in bold, big, and bright read capital letters in the West Gate and Parent Handbook it says, "NO ZERO'S – LOWEST POSSIBLE GRADE IS 50%."
Article continues below advertisement
I guess that's whoopsie daisy on the school's part.
Diane's story began picking up steam not just online, but on local news outlets as well. She issued statements doubling down on her belief that lax public school policies are ruining students by allowing them to easily pass through the system.
Article continues below advertisement
And there were tons of teachers who, after seeing the story on Reddit, relayed some of their own thoughts and personal experiences with the "no grade below" 50 policy. Many of them echoed Diane's own beliefs.
Article continues below advertisement
On the one hand, I understand concessions need to be made and advantages provided for those who have been at a historic disadvantage, be it due to their country of origin, socioeconomic status, ability, or the color of their skin.
On the other hand, I only need to look how far the US education system has fallen behind other industrialized nations to see we are probably doing something wrong. Maybe these "coddling" policies aren't really that effective?