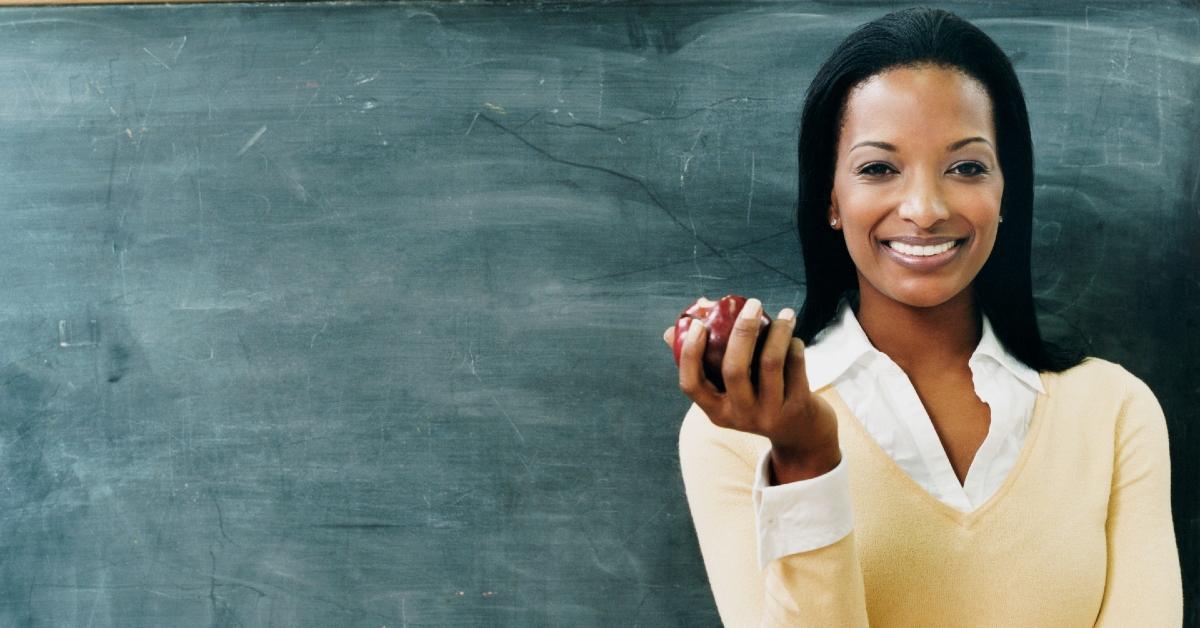 Ex-Teacher's Nightmare Pregnancy Story Highlights "Toxic" Side of Working in Education
It's been reported that more than 44% of new teachers ultimately leave their job within five years of starting them. The Learning Policy Institute provided some context into why this is the case, citing a combination of different factors that leaves so many professional educators frustrated with their jobs.
Article continues below advertisement
One of the most glaring factors is relatively low pay when compared to other career opportunities. LPI states that more than 1 in 4 teachers who've called it quits said they did so in order to pursue other jobs that offered better levels of advancement, not to mention higher salaries.
Then there were "challenging working conditions" combined with a lack of sufficient preparation time that would allow them the highest chances of success in the classroom and one of the biggest factors: a lack of support from co-workers and superiors, also weighed heavily on educators.
Something that TikToker @millennialmsfrizz said she experienced first-hand when she worked as a teacher.
Article continues below advertisement
The ex-classroom instructor recently went viral on TikTok after sharing her principal's response to her giving birth on the same day she was scheduled to teach. She highlighted the uncaring nature of her supervisor in the video and it started from when she started having pains in her stomach 3 weeks out for her due date.
Article continues below advertisement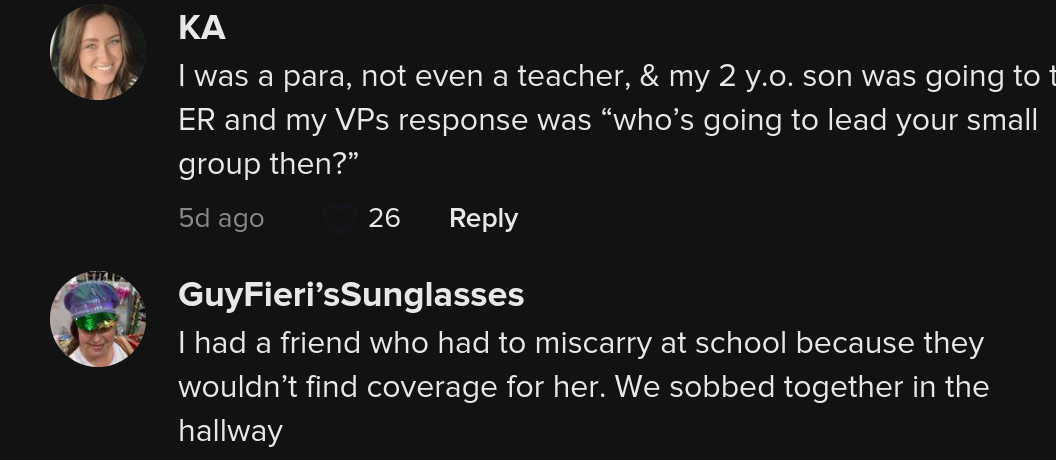 @millennialmsfrizz says in her clip, "One of my principals when I was pregnant I was in pain and then I was like I have to go home like I need to call my doctor like I'm not doing well I think I'm gonna have the baby and she's like you're not even due for like 3 weeks there's no way you're gonna have the baby and she's like just try to make it to the end of the day."
Article continues below advertisement

The TikToker made it clear to her supervisor (the principal) that staying in school and working was out of the question: "I was like I'm going home and you know here's my lesson plan here's where the kids are I am in a lot of pain I'm going home. And I immediately called my doctor my doctor was like lay down and rest."
Article continues below advertisement

As it turns out, her hunch was right: "I woke up from a small nap water broke like 2 hours later my kid is born. And that same principal emailed me or she didn't email me her secretary did emailed me asking me where my lesson plans were. I had just given birth."
Article continues below advertisement

The TikToker went on to say that the situation became even more uncomfortable and obvious that her principal really didn't care about her well-being: "and because I didn't qualify for FMLA I came back 21 days postpartum and my principal was like oh but you know this is your second baby so like you know how it goes."
Article continues below advertisement

She gave further context in the caption of her post to highlight just how little regard she felt from her boss about her health: "truly though, education is a never-ending parade of being told that someone who had it worse than you managed to figure it out, so you will too. It's gaslighting, it's toxic positivity"
Article continues below advertisement

The lack of union representation also seemed to be a factor for @millennialmsfrizz: "it's a scarcity mindset and it's just abusive. Also, no, I did not have a union in the state where this happened," she finished writing in her caption.
Article continues below advertisement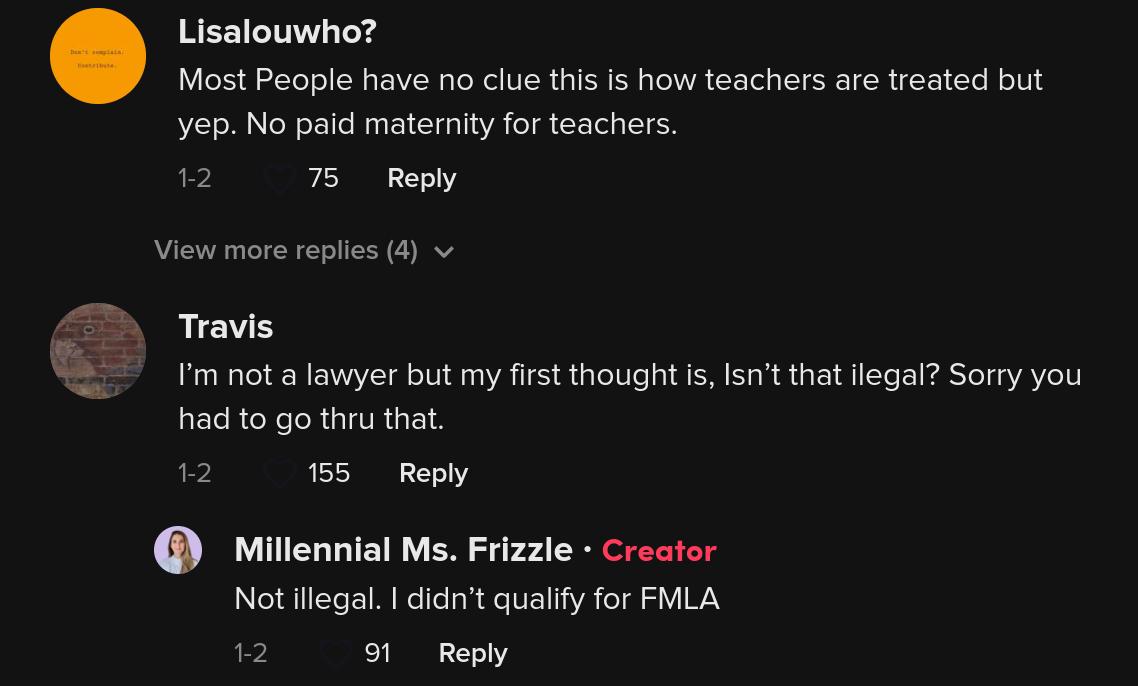 Have you ever worked in education and have had similar experiences to what @millennialmsfrizz had? Or do you feel like you were taken care of by your Board of Education?