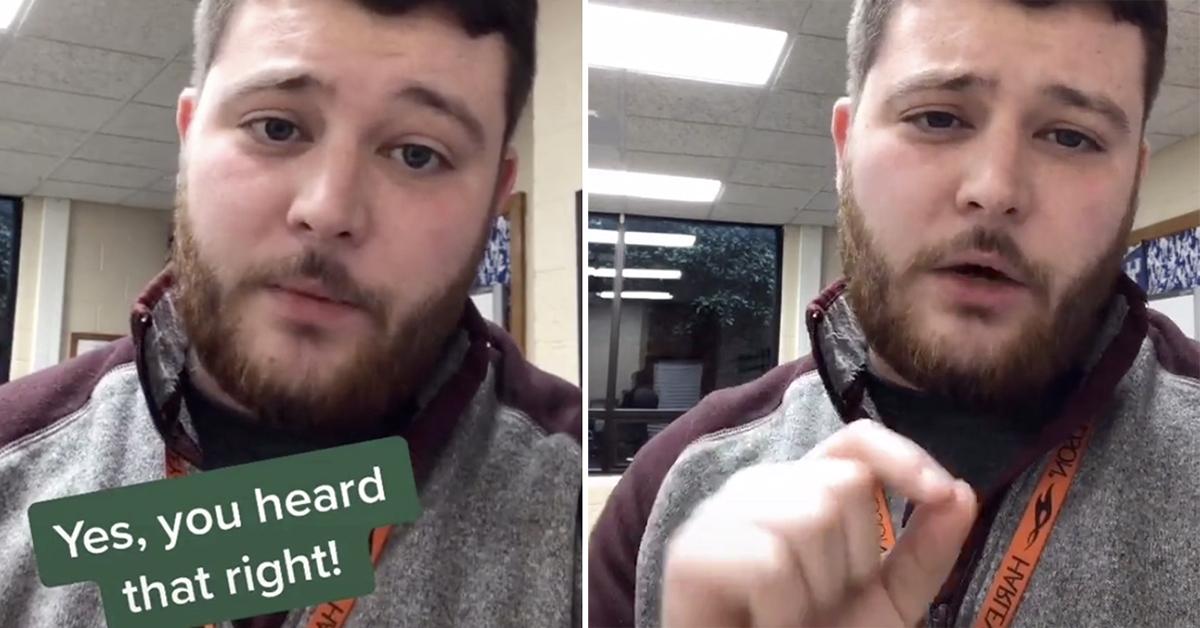 Teacher Explains Why He Let a Student Sleep In Class and Skip a Test In Viral TikTok
Brandon Holeman is an eighth-grade science teacher from Henderson, Kentucky. And as teachers go, he seems pretty cool. After a student challenged him to get more followers than them on TikTok, he gave it a go and blew it out of the water.
Article continues below advertisement
"One of my students said they could get more followers than I could in a weekend, so I decided to make my first video," Brandon told Buzzfeed.
He now has 1.2 million followers and got there by uploading some pretty hilarious videos.
Article continues below advertisement
But Brandon recently took a break from the comedy to post a serious video, explaining why he lets some students sleep in class. The post has since gone viral, with more than 20 million views.
"Sometimes the nicest thing a teacher can do for a student is let them come in, lay their head down, and go to sleep," Brandon starts by saying.
Article continues below advertisement
He goes on to explain: "I've got a student who came into class and he was visibly upset. You could tell something was wrong, but it was early in the morning, maybe he just had his coffee."
But when class began, one of the student's friends came up to Brandon and explained that his grandfather passed away the night before.
"My first thought is why is he even here," Brandon continued. "My second thought is he's here, so what can I do about it."
Article continues below advertisement
Not wanting to say anything in front of the class, Brandon began handing out tests. When he was done, he wrote a sticky note and stuck it on the student's paper.
Brandon explained that the note read: "I'm sorry for your loss, I'm praying for you, you already have a 100 on this test, don't even worry about it just turn it in."
"I don't say that to brag, and I don't say that to build myself up," Brandon explained. "I say that because sometimes, as teachers, our tests are not as important as a student's personal life."
Brandon's kind gesture seems to have resonated with many, attracting over 20 million views and 76,000 comments.
Article continues below advertisement
Brandon explained to Buzzfeed why he posted the video: "I shared this moment because people oftentimes don't understand that students, even in middle school, have personal things going on at home."
He added that the gesture teaches kids more than any assignment. "It teaches students about life and what it means to be a kind and loving person," he said.
"I don't think of myself as an amazing teacher or one that stands out among the rest," Brandon added. "I teach with amazing people and I often times look to them for help. I didn't really take time to think about it, I just saw the opportunity to help a hurting student and I went for it."