Ted Nugent, an Infamous COVID-19 Denier, Just Announced He Has COVID-19
Ted Nungent and his wife, Shemane Deziel, have been together since 1989. Ted is known for his controversial politics and pro-gun rights stance.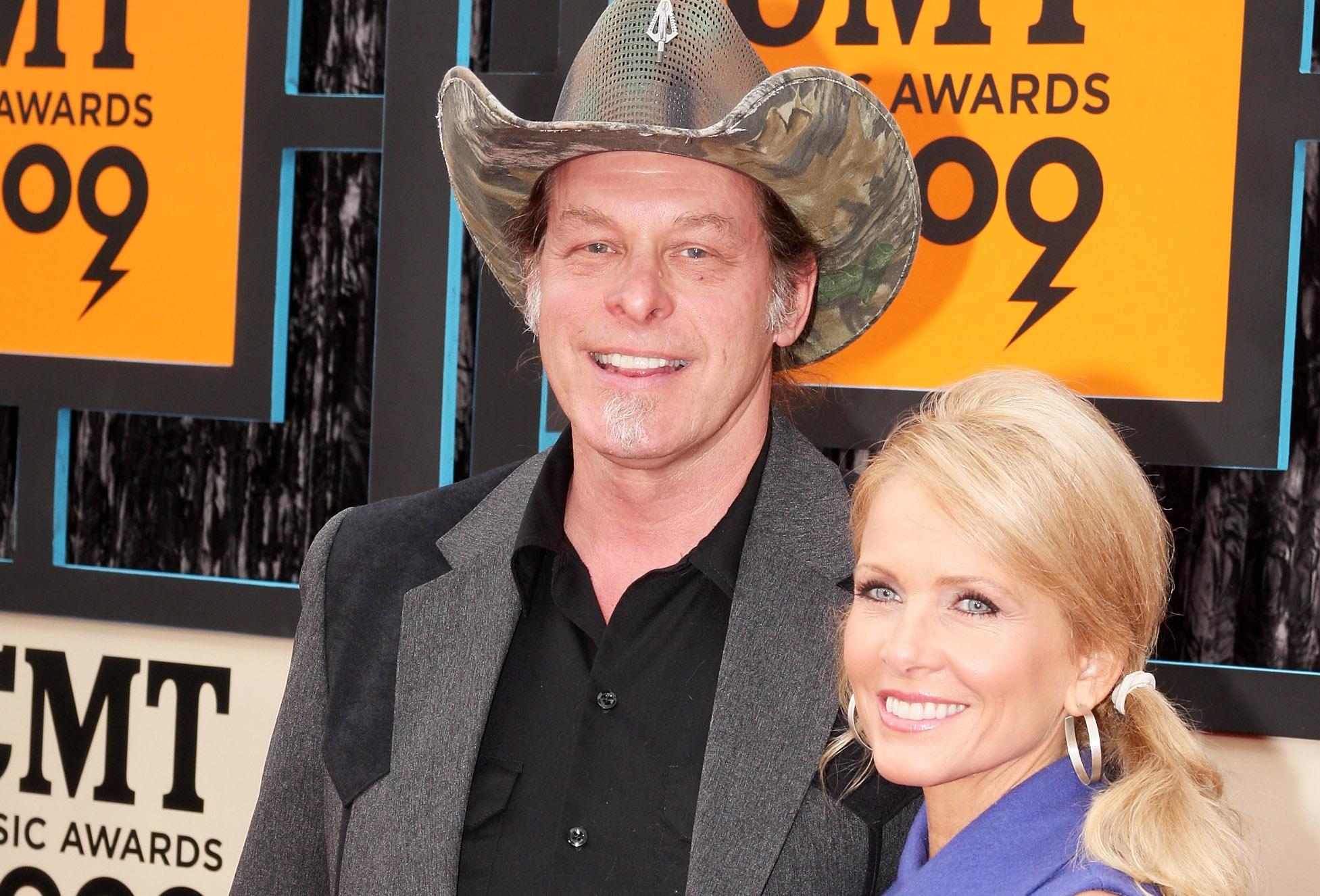 Country singer Ted Nugent has vehemently denied the existence and the severity of COVID-19, calling it "a leftist scam to destroy [Trump]," until he came down with it himself. In a Facebook Live video, Ted shared with his followers, "I have never been so sick in all my life." Now, fans are wondering what he will leave behind if the virus progresses, and who his wife is.
Article continues below advertisement
Ted Nugent's legacy is a controversial one. He has repeatedly sided with far-right conservative policies, ranging from pro-gun rights to the anti-mask movement. His love life has not been any less rocky. Ted has six children from four different mothers, some for whom he cares, and others for whom he pays child support. Regardless, Ted and his wife, Shemane, appear to be living a wholesome all-American life.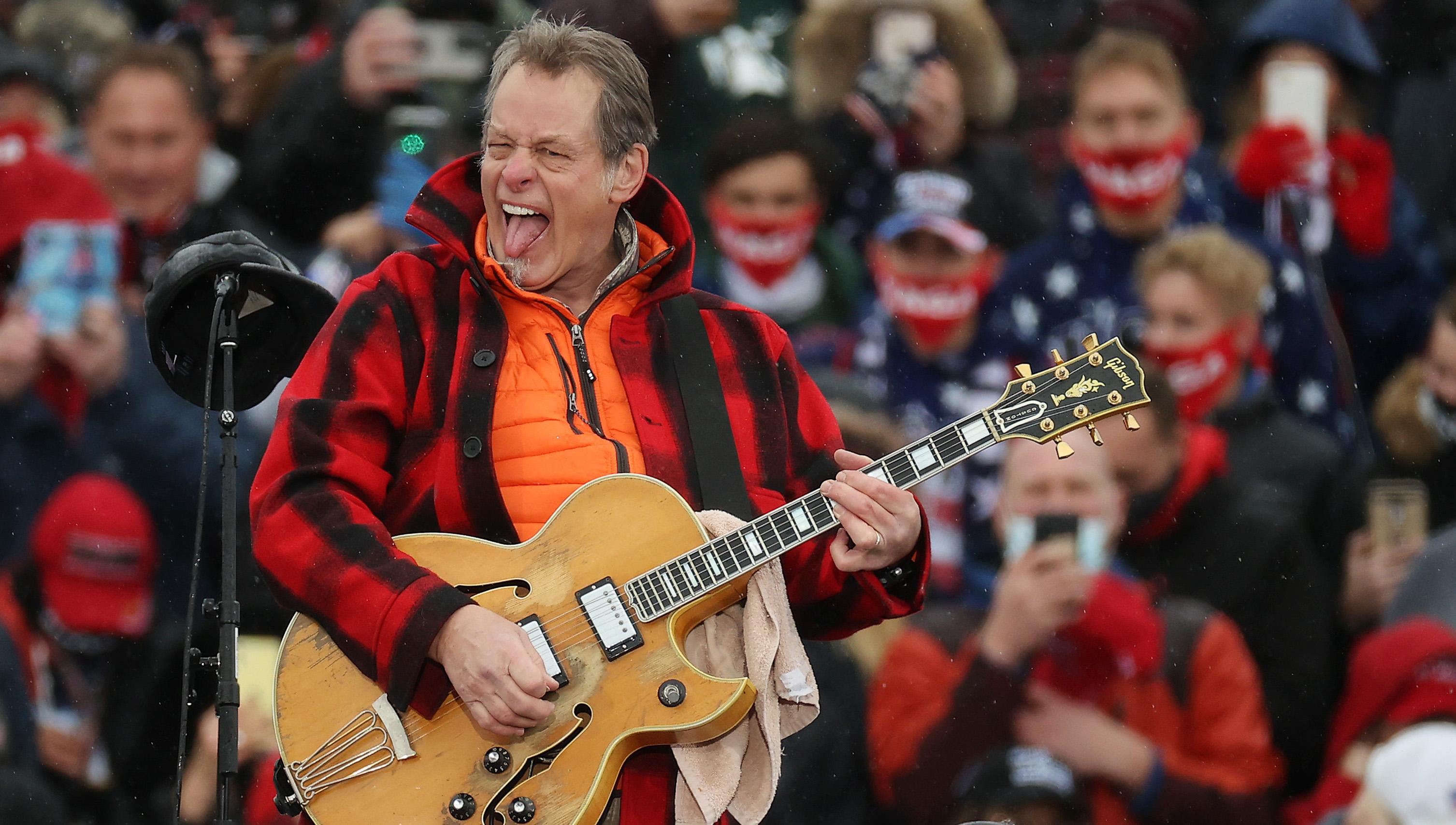 Article continues below advertisement
Ted Nugent and his wife, Shemane, have been together since 1989, but not without obstacles.
Before Ted met Shemane, he had his own spotty history with relationships. Two women have accused him of having sexual relationships with them when they were underage, and he even admitted to as much in a Behind the Music episode. And before he even met his first wife, he'd fathered two children who he gave up for adoption.
Ted then married Sandra Jezowski in 1970, and they had two children (which brings Ted's total number of children to four, so far) before their marriage ended in 1979. However, Sandra sadly died in a car accident three years later. In 1989, Ted met his current wife, Shemane Deziel, with whom he has one child.
Article continues below advertisement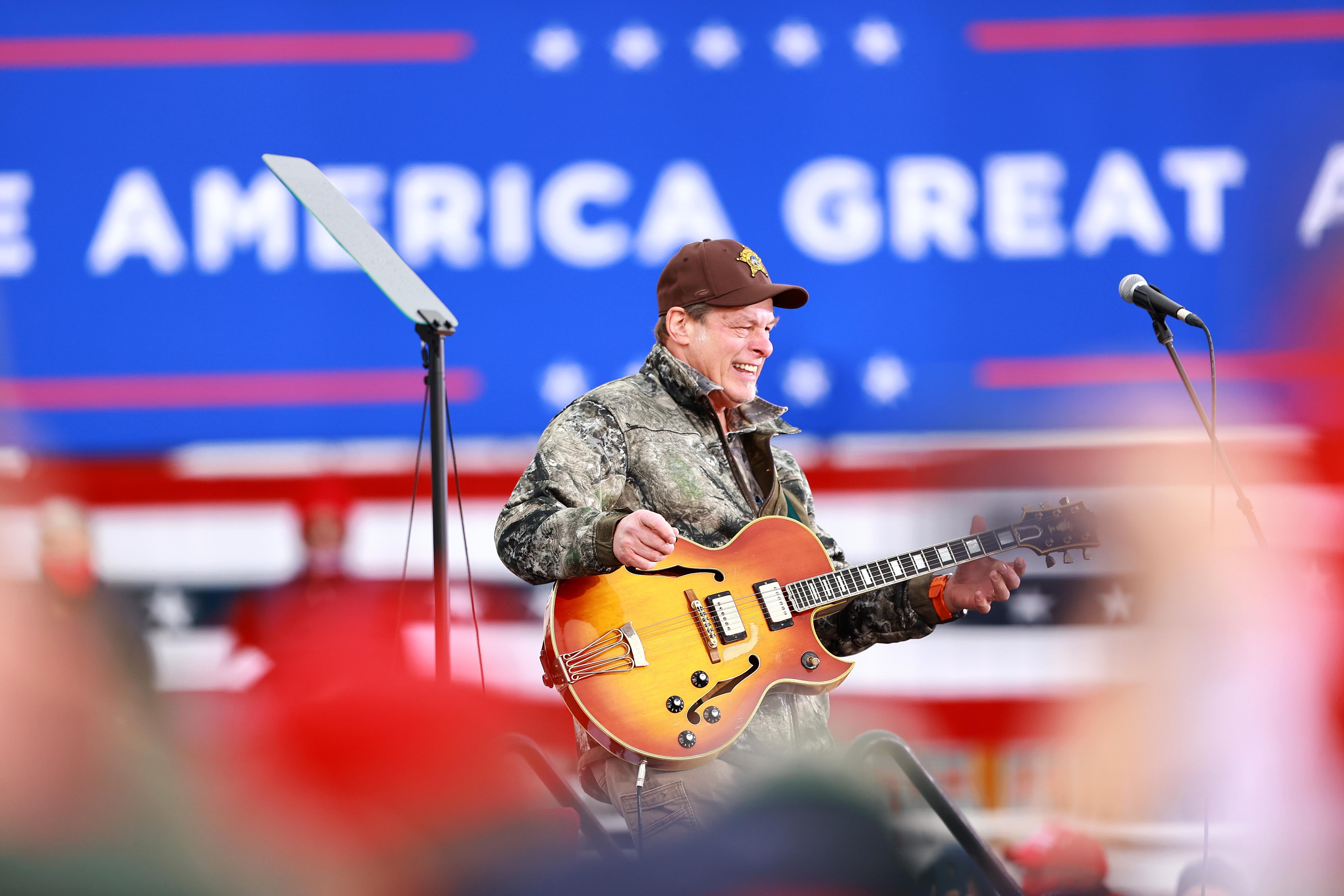 But hold up, that only makes five! So who's Ted's sixth child? In 2005, Ted agreed to pay $3,500 every month to Karen Gutowski, with whom he had a son while he was married to Shemane. So although Ted and Shemane appear to be living the epitome of a drug-free, all-American, pro-guns marriage, they've had their fair share of controversy.
Article continues below advertisement
Ted Nugent and his wife are not shy about their conservative politics.
Ted takes his political views to the next level. In 2012, Ted even said, "If Obama is elected, I will either be dead or in jail because I'm on his enemies list. If they come and get my guns and if they come to take my property, I will either be dead or in jail. Do you really find any ambiguity in that?" This unsurprisingly brought him some unwanted attention from the Secret Service.
Article continues below advertisement
So it's no shock that Ted was a major supporter of former President Trump. Not only that, but he soaked up Trump's anti-China rhetoric in regards to COVID-19, and spewed anti-Asian racist sentiments in his own COVID-19 announcement video. However, in a later video, he admitted, "I'm just trying to share a medical emergency during a global medical emergency."
Article continues below advertisement
Ted's wife, Shemane, hasn't spoken about Ted's COVID-19 diagnosis even though she is a public health and wellness advocate. Her Instagram and website are both dedicated to fitness, wellness, healthy lifestyles, Jesus, and Trump.
Ted Nugent and his wife have an estimated net worth of $20 million.
Despite all his controversies, Ted has managed to stay financially stable. His music career has generated more than enough wealth for him over the years, and brings him to an approximate $20 million net worth. He also sits on the Board of the NRA and is an advocate for D.A.R.E., so at least he puts his money where his mouth is. One thing's for certain, Ted is adamant about literally sticking to his guns.