'Teen Mom OG': Why Is Mackenzie McKee Apologizing for Comments Deemed Racist?
Mackenzie McKee is being slammed for racist remarks about Vice President Kamala Harris and she's now apologizing for her choice of words.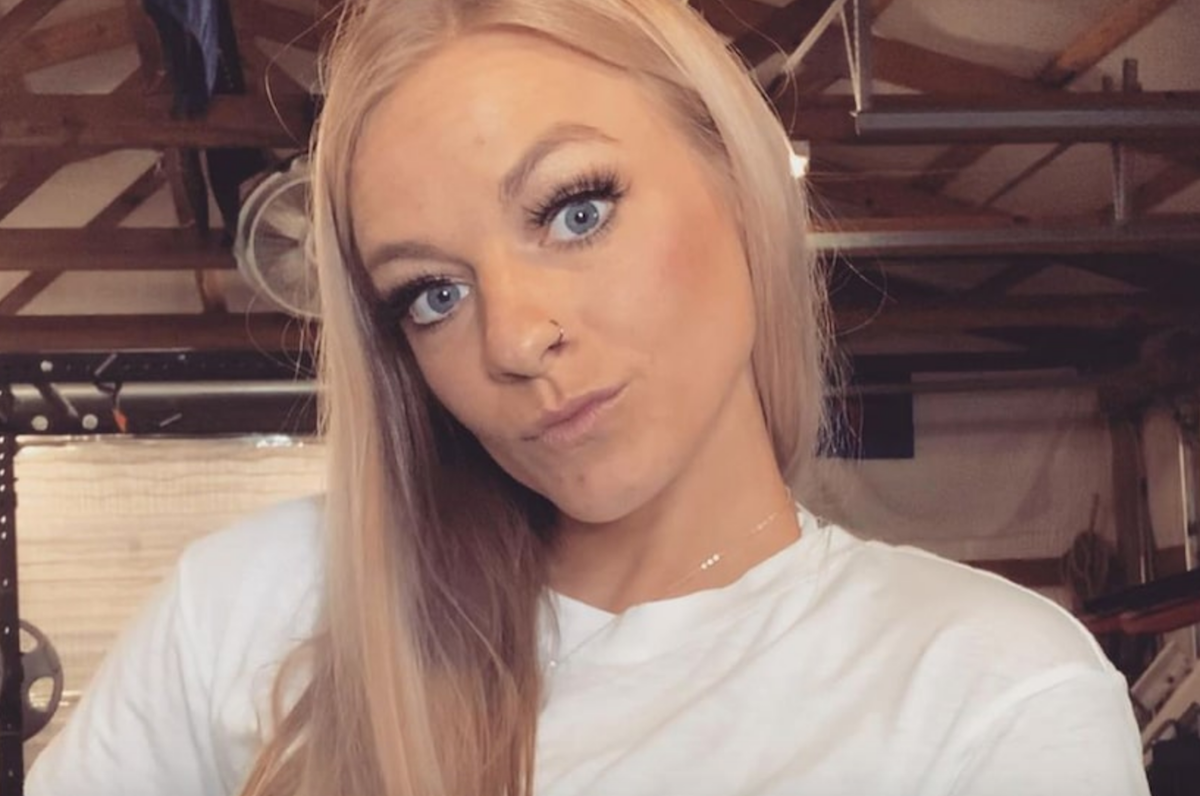 Many know MTV reality star Mackenzie McKee as the young teen who appeared on 16 & Pregnant, Teen Mom 3 (which was canceled after one season), and now Teen Mom OG. During her time in front of the cameras, fans have had a front-row seat as Mackenzie has navigated life as a teen mom and beyond. Over the years, Mackenzie has made headlines for her marital woes with her husband, Josh McKee. The on-again-off-again couple share three kids: Gannon, Jaxie, and Broncs.
Article continues below advertisement
Mackenzie and Josh have been married, filed for divorce, and engaged again, all within just a few years. In May of last year, it appeared to everyone that they ended their relationship for the final time, calling it quits, but the couple got back together and are living with their kids in Lakeland, Fla. However, this time, Mackenzie isn't getting backlash about her relationship with Josh, but she is being slammed by Teen Mom fans about making racist comments about Vice President Kamala Harris.
Article continues below advertisement
Why do 'Teen Mom' fans want Mackenzie McKee fired?
A Facebook post apparently posted by Mackenzie was shared, and made its way into a Teen Mom forum on Reddit that summarizes why she doesn't feel that Vice President Harris was fit for her role. "Sorry, no. There are a lot of amazing women in the world for my daughters to look up to and see as role models. Kamala Harris is not one of them," part of Mackenzie's Facebook post reads. She then adds her own comments after a follower says that they agree with what she said.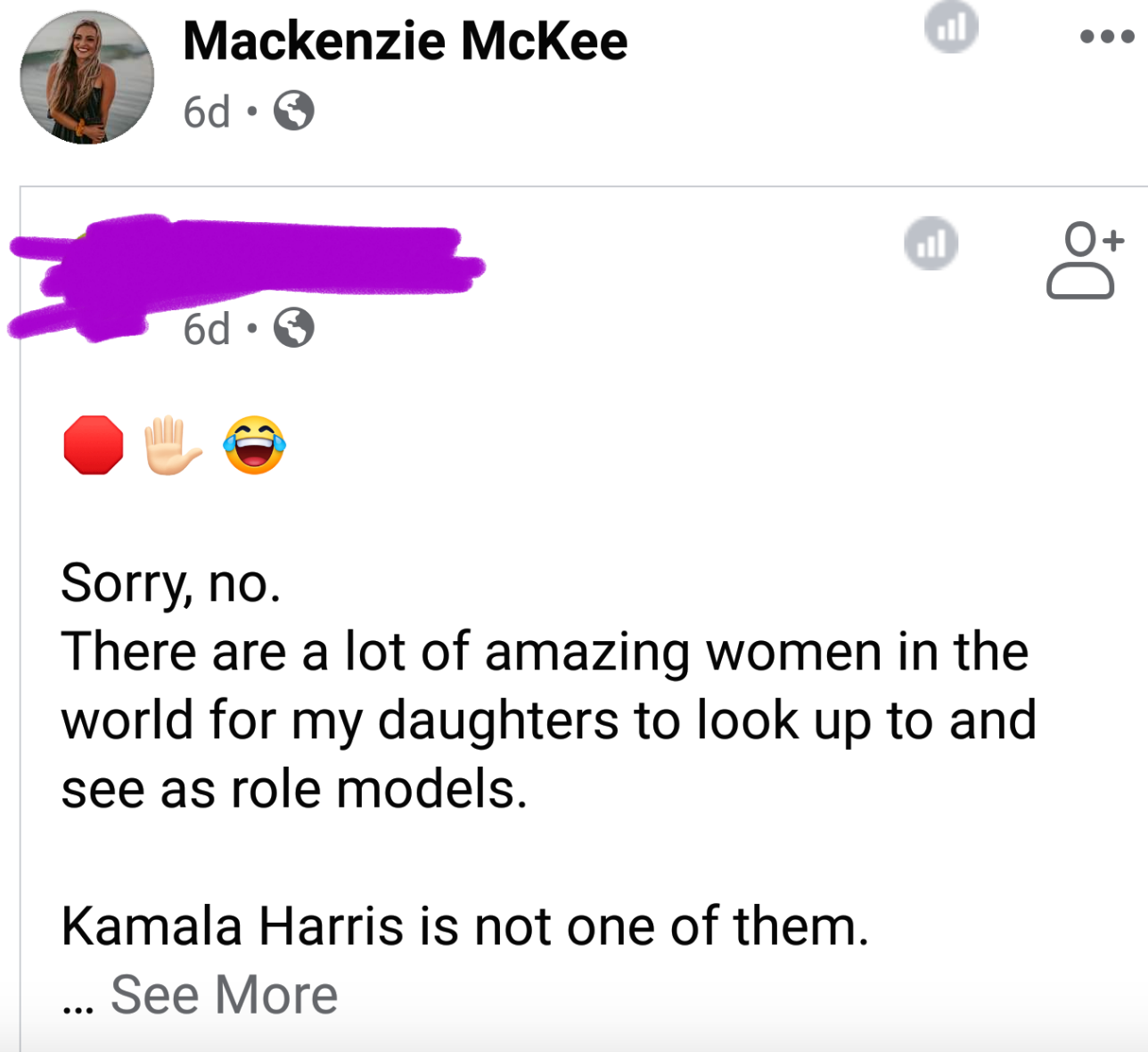 Article continues below advertisement
The person wrote, "I started reading the first paragraph, and I was like umm imma have to disagree. Then kept reading, and I'm like yep, that's why we're friends." Then Mackenzie commented back and said, "It blows my mind that out of all the amazing colored women in this world, that is the one who is making history."
Fans are livid over the use of the word "colored" and now some Teen Mom OG fans are calling for her to be fired by MTV after her racist comments.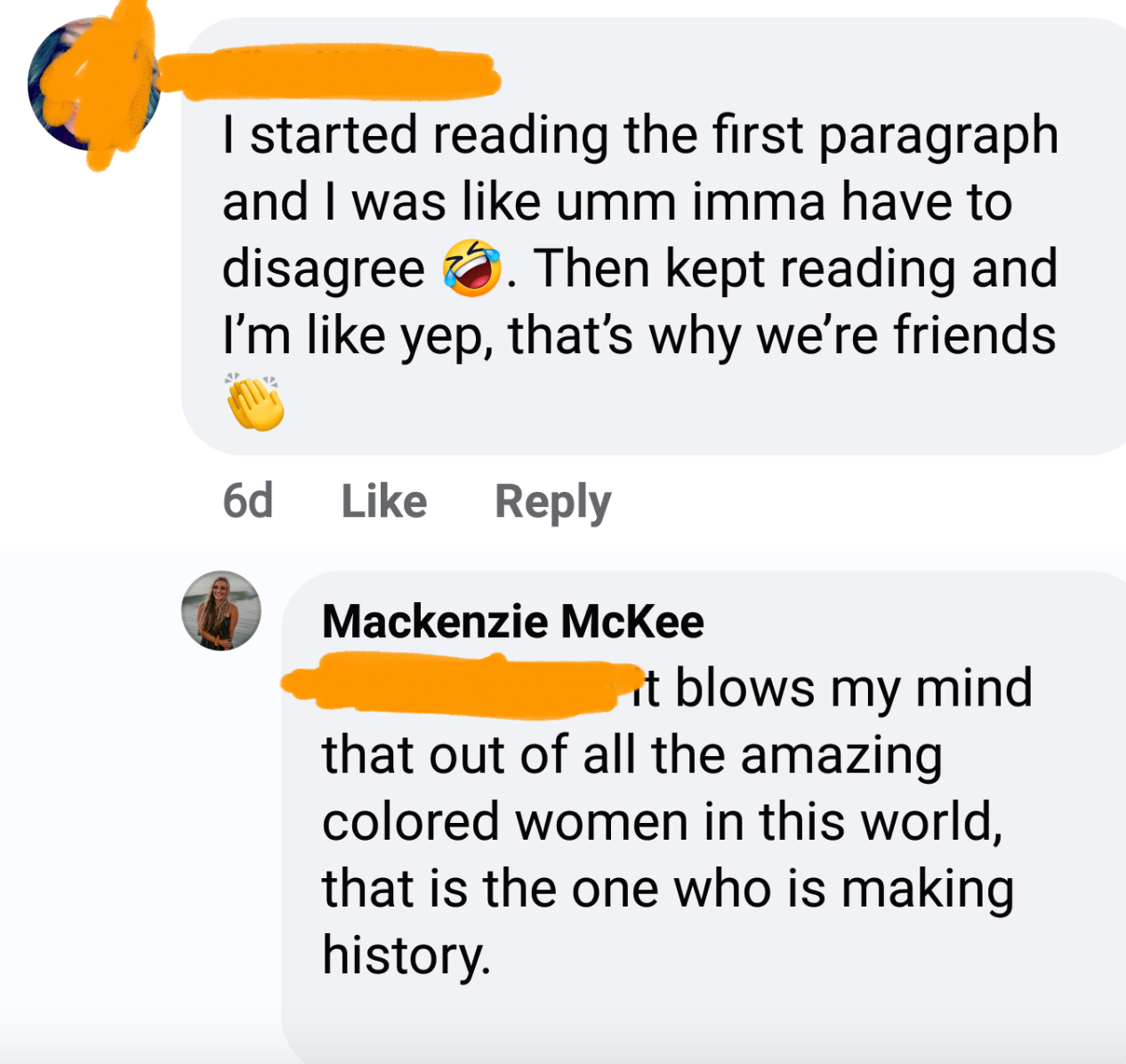 Article continues below advertisement
Fans of 'Teen Mom' instantly took to social media about Mackenzie's racist comments.
After the Facebook post started circulating the internet, fans did not hesitate to call Mackenzie out about the racist comments she made towards Vice President Kamala Harris. On that same Teen Mom forum, a Reddit user says: "The fact she isn't on hot water with MTV is unreal."
Another person wrote: "Soooooo MTV producers do your thang and ditch this b----."
A third person chimed in: "It was one thing when my 90-something grandfather used this outdated term and I had to correct him ... but hoo boy this is an entirely different situation." Many fans began slamming Mackenzie left and right, calling her racist, ignorant, and dumb.
Article continues below advertisement

Mackenzie apologized for her racist comments on social media.
The Teen Mom OG star certainly took notice to all the backlash and decided it was time for her to speak up. Mackenzie apologized for her remarks via social media, as well as for making a bad choice by using the racist term "colored." She started her apology post on the Instagram page teenmomshaderoom with, "I have been personally reaching out to those who were affected and hurt by my poor choice of words and lack of education on not knowing how wrong I was."
Article continues below advertisement
Mackenzie ended her message by writing, "But I won't make excuses for myself other than just admitting I was wrong. But truly in my heart I am sorry, I was wrong."
Not too long after the apology, fellow Teen Mom star Cheyenne Floyd took to her Twitter account, and fans figured her tweet was directed towards Mackenzie. She wrote, "It's time to have a conversation, a form, something to educate and enlighten because the ignorance is pervasive."
Article continues below advertisement
This appears to not have been the first time that Mackenzie has shared racist comments. According to PopCulture, The Hollywood Gossip reported that she referred to Native Americans as being both "lazy" and "welfare-dependent." In 2020, MTV severed ties with Taylor Selfridge (girlfriend of Cory Wharton) after racist tweets she posted resurfaced. We guess we will have to wait and see what happens to Mackenzie.
Teen Mom OG airs on Tuesdays at 8 p.m. ET on MTV.