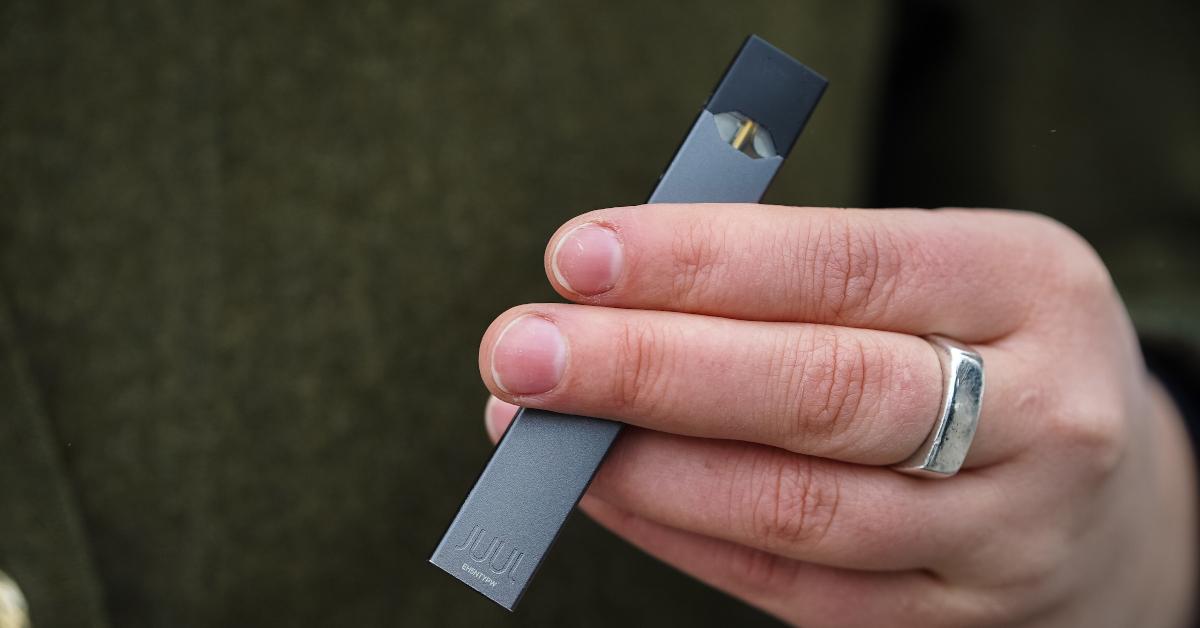 Teen Sues Juul Because She Didn't Know Their Pods Had Nicotine in Them
A teen is considering suing Juul because she was unaware that the vape pen's cartridges contained nicotine and blames them for becoming "reliant" on their product.
When I first hit a juul, I personally didn't know that it had nicotine in it. After pushing my lungs back down my throat and my coughing subsided, I asked, "what's in this?" and I looked at the back of the pod package: nicotine. It didn't take long for me to notice that these things were absolutely everywhere.
Article continues below advertisement
Gas stations, convenience stores, pharmacies, groceries, Wal-Mart, seriously, it seemed like wherever you went, Juul had become synoymous with vaping and the e-cigarette phenomenon.
But then the horror stories began coming out. Tales of "popcorn" lung, teens lungs collapsing, vaping-related deaths that caused a bunch of worried parents and politicians to call for the ban of these tobacco alternatives from shelves.
It's important to note that e-cigarettes and vapes were first created as a way to get people away from actual cigarettes. Turns out inhaling the embers of burning leaves rolled up into mass-produced filtered paper, with additives designed to make the entire process more enjoyable isn't exactly good for you. In fact, some 480,000 people a year die in the US alone from cigarette related fatalities due to a wide variety of health issues.
Article continues below advertisement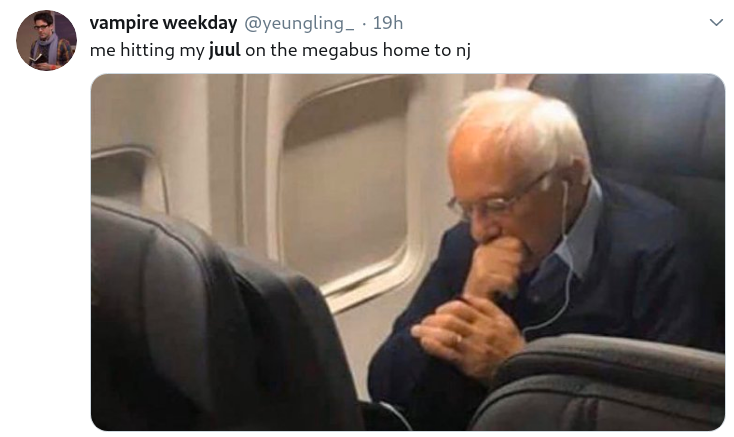 I'm not saying that vaping is cool or any better for you, but if you're going to go nuts and try to ban the sale of something just because it's new, maybe ban the one thing we know is dangerous and kills people first before you go after the new kids on the block.
Speaking of kids, where Juul gets tricky is that, like the cartoon characters of my youth that helped advertise cigarettes, is that they allegedly appealed to youngsters - intentionally.
Article continues below advertisement
Many have claimed that Juul specifically targets teens with its advertising, showing young people on its marketing materials, wherever they are, enjoying the hasthag vape life. And while it's easy to write the "high-tech" nature of Juul's product, coupled with the fact that they did come up with a pretty iconic design (a former Apple engineer helped formulate it), studies indicate that they were gunning for that teen dollar from the get go.
Article continues below advertisement
The company's original purpose was "improving the lives of one billion adult smokers" which seems like a worthwhile cause, but their marketing strategy indicated otherwise. Apparently, they specifically targeted demographics online that were predominantly inhabited by teenagers, like "youth appeal, humor, pop culture, use of memes, cartoon imagery, covert use of the product, Juul tricks, and Juul as an alternative to smoking."
Let's not forget the company's former "vaporized" campaign that featured very young looking models showing off their nicotine puffing flash drives.
It was this campaign that 18-year-old Bailey Legacki recalled was first responsible for drawing her attention to the products. In an interview with The New York Times, which recently published a hit piece on the vape giant, Bailey expressed how she had little to no knowledge of the product when she first tried it.
Article continues below advertisement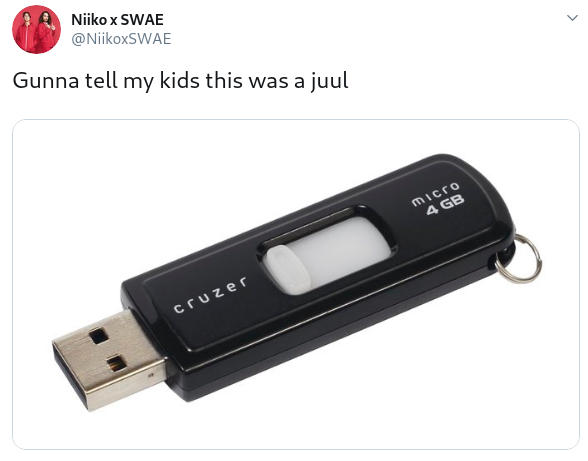 "everyone had one. They were young people [in the ads] and it looked like they were having fun. Or, it would just be the device that was shown, but not really explaining anything about it, just, 'Try this.' If I knew it had nicotine at all, I wouldn't have done it. Now I'm so reliant on something I had no intention of doing. I knew what cigarettes do. This Juul was new and nobody knew what the Juul did."
Article continues below advertisement
Juul ultimately apologized for marketing their products towards teenagers, and even though the box indicated that product contained nicotine - itwas on the back in the ingredients list before. Now their boxes emblazoned with the same big, ominous warning that are plastered on cigarette packaging everywhere.
Bailey is reportedly considering legal action against Juul for misleading her as a consumer. The company was reportedly worth a whopping $38 billion in December of 2018.
Juul recently issued an apology for getting teenagers hooked on its products, but just like cigarettes, it doesn't really look like the Juul train is going to stop anytime soon. Although no one smokes nowhere nears as much as they did when I was growing up, nicotine is still a growing business. Why else would Altria (parent company of Philip Morris) purchase so much stock in Juul? If anyone knows how to continually make money off of a (potentially) harmful product, it's them.