Is This a Nancy Drew Novel? — Tenant Finds a Hidden Letter Written by Previous Occupant
In what can only be described as an act of paying it forward, a new tenant found a hidden letter left by the previous occupants. There were warnings!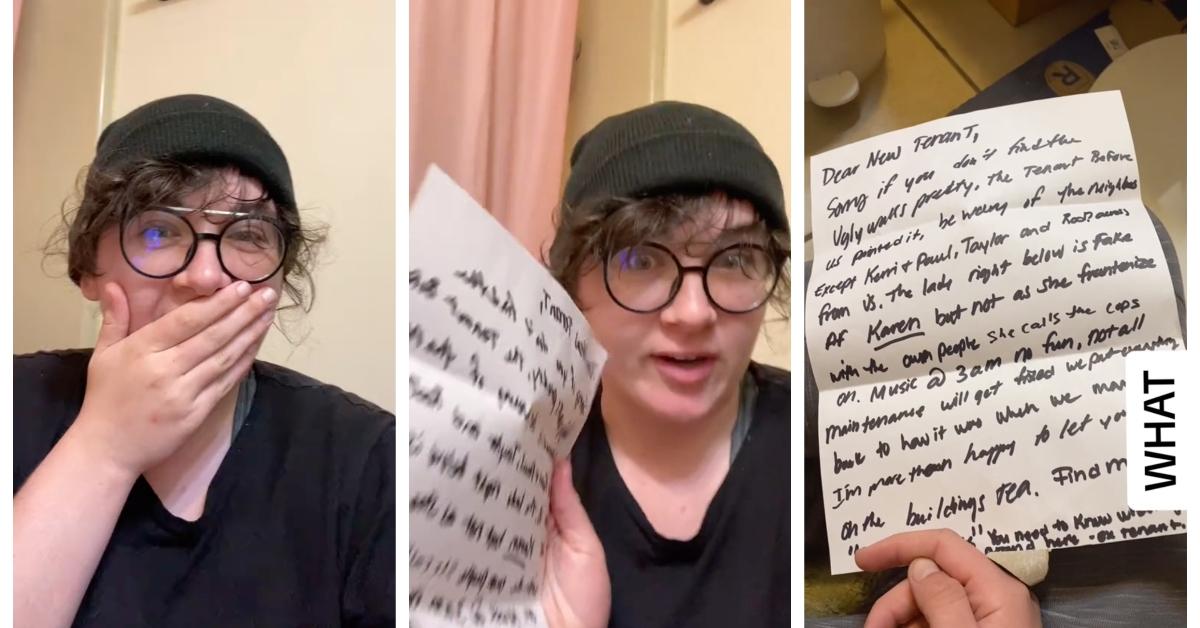 I love a cute little tradition, which is why I'm obsessed with the outgoing letters Presidents leave for their successors. This began with Ronald Reagan's letter to George H.W. Bush, which makes it a fairly new practice. I would give my kingdom — a one bedroom apartment — for missives dating back a couple centuries. These letters normally offer words of encouragement, the occasional bit of advice, and if we're lucky a good joke.
Article continues below advertisement
For example, Reagan's message to Bush was written on stationary that had a drawing of turkeys walking all over the back of an elephant. "Don't let the turkeys get you down," it said. Honestly, I wish we could have these types of letters in the real world. Perhaps a previous employee leaves one for a new employee or like Eve, maybe an old tenant hides a letter for the new tenant to find. Read on for the warnings left by the previous occupant. Sadly they weren't telling her the place was haunted.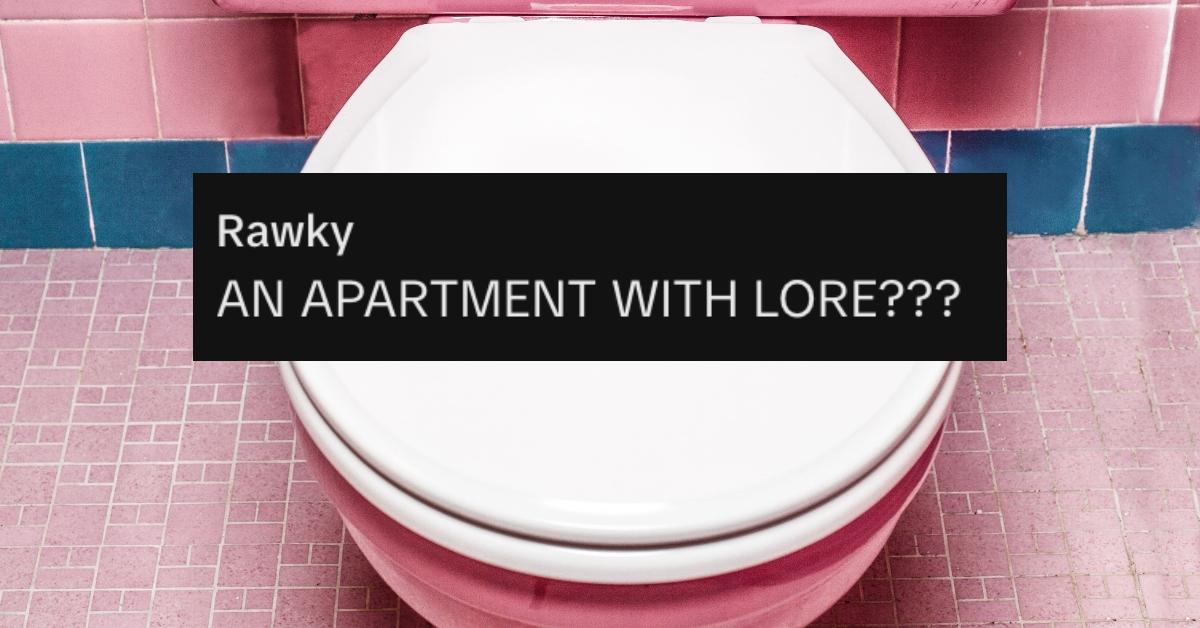 Article continues below advertisement
We're calling this: Nancy Drew and the Case of the Toilet Letter.
Eve, who goes by @horsethey on TikTok, was settling into her new apartment which meant finally getting to some of the more annoying tasks needed to make it her own. One such chore was swapping out the toilet seat in her bathroom. I encourage everyone to do this because it's cheap, and we shouldn't skimp when it comes to our bums.
She had been living there for about a month when Eve made this wild discovery. "There's a letter from the old tenants," she said holding up a piece of paper. My first question is, where was this letter and why didn't Eve see it the many times I assume she went to the bathroom.
Article continues below advertisement
I feel like the only way I wouldn't spot a secret toilet letter is if it was folded up in a sandwich bag, and taped inside the water tank. Clearly I've seen too many drug-related movies. Isn't this where the stash is always hidden?
Article continues below advertisement
This letter could go in any direction. Maybe it's a National Treasure style quest that will eventually lead Eve to one of the Smithsonian Museums in Washington, D.C. Personally I would like to end up at the National Museum of American History where one of Prince's guitars is kept. If that goes missing, no it didn't.
If you're a science fiction fan then clearly you're thinking what I'm thinking. This was written by future Eve to past Eve, to warn her about a catastrophic event in her life that will forever alter the course of history, somehow leading the planet down an even darker path. If I were Eve I would be wary. Have you ever noticed that if often feels like you don't have your own best interests in mind? Trust no one.
Article continues below advertisement
Sadly it was neither of these things. This letter was actually filed with helpful advice from the previous occupants. First they address the "ugly walls." Evidently that was the fault of the previous tenant. Did they also leave a letter? How far back does this go? Maybe Ronald Reagan also left a letter.
Article continues below advertisement
Next, this letter dives into the neighbors which is the kind of gossip I crave. It instructed Eve to be guarded when it comes to the other residents except for "Carrie and Paul, Taylor and Rod (?) across from us." Apparently they were unsure if Rod was his name. Sometimes if you wait long enough to get a person's name, you kind of have to give up. It becomes too embarrassing.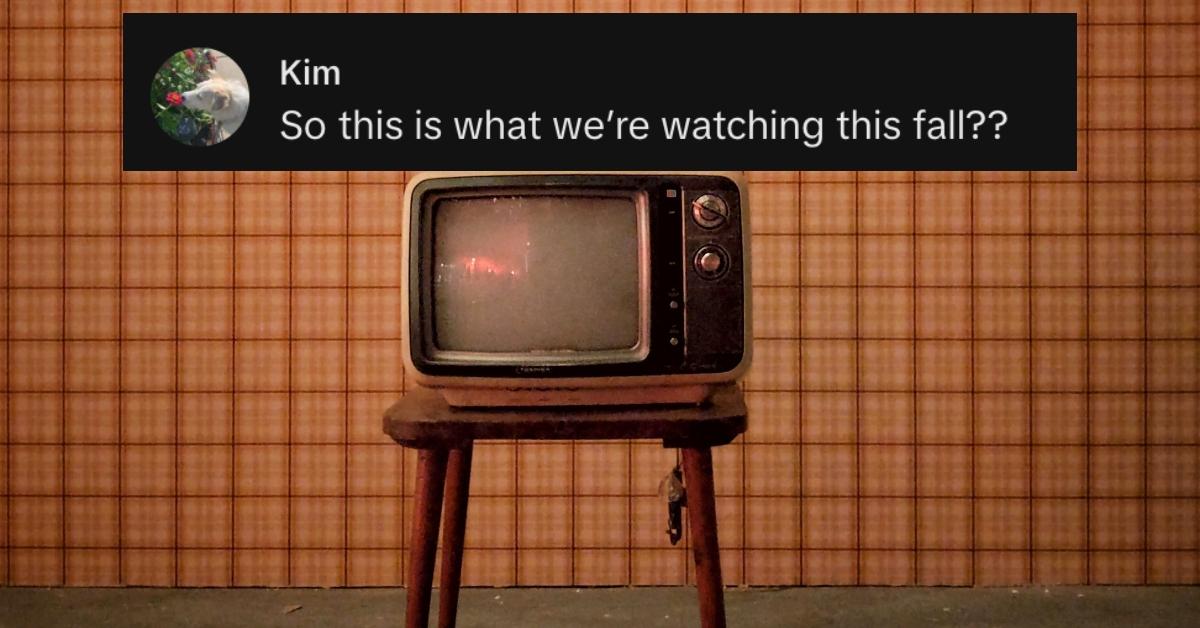 Article continues below advertisement
"The lady right below us, fake AF Karen," warns the letter writer. Now this is useful. The Karen in question loves calling the cops on people whose music is too loud at 3 a.m., and is described as "no fun." Please don't call the police for loud music but also, please don't bump loud music at 3 in the morning during the week.
If Eve is looking for help when it comes to maintenance, don't bother says the letter. "Not all maintenance will be fixed." The note ends with the old tenants letting Eve know they left the place as they found it, and told her to contact them for all the tea. "You need to know what goes on around here," which is haunting. As of the time of this writing I do not have an update, but I hit that like and subscribe button so I can stay informed.