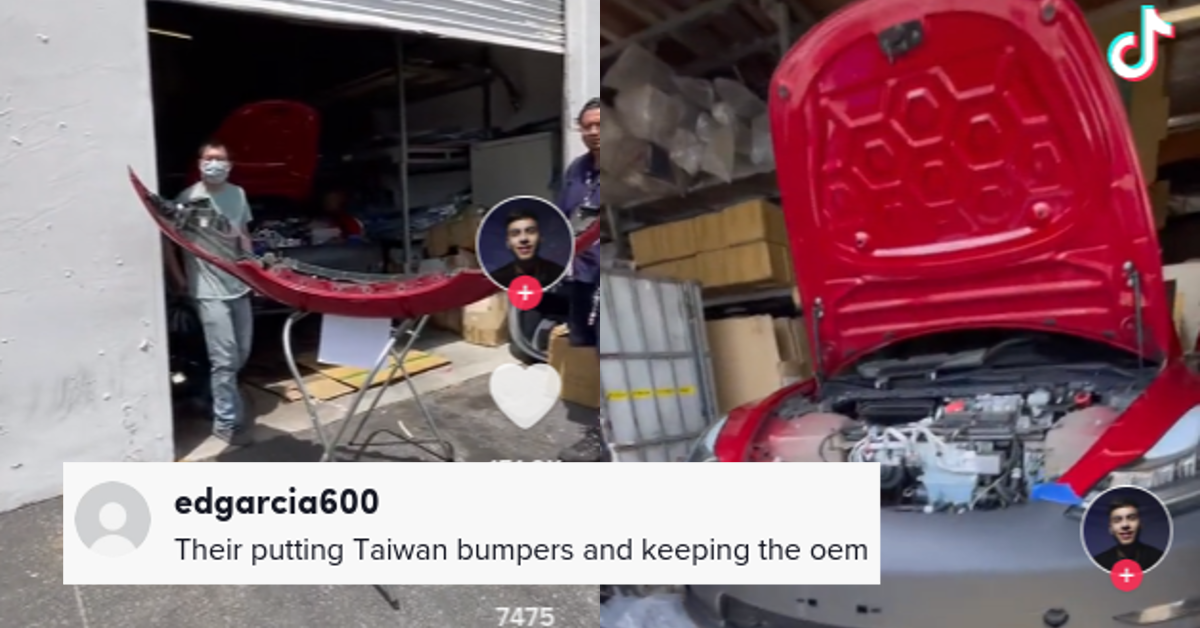 Tesla Owner Rents Out Car, Discovers They're Swapping Out Parts with Cheap Knockoffs and Selling the Real Ones Online
A Turo renter began receiving notifications about the Tesla Model 3 he rented out, only to discover it was located at a body shop.
If you own a piece of real estate or a vehicle, there are a number of applications that'll allow you to make money off of these possessions. If you don't mind putting some mileage on one of your whips, then you could drive folks around on Uber. If the idea of strangers staying at your property in exchange for money is fine by you, then you can rent it out on Vrbo or Airbnb.
And if you're looking for a more "hands-off" approach, you can even be a miniature car rental service with Turo.
Article continues below advertisement
Think of it as Airbnb for cars without having to go through a car rental agency. Maybe there's a specific vehicle that you really wanted to try out for a day or two, there's a good chance that you're going to find it on Turo as there's probably a greater variety of folks' personal cars on the platform than let's say the offerings at Enterprise or Alamo, which usually deals with fleet vehicles that are a bit easier to maintain en masse.
A really popular vehicle on Turo, for instance, are Teslas. Although sales of the brand are steadily increasing with each quarter and more and more of them are on the road, many feel that its either impractical or out of their budget to own and operate the fully electric vehicles on a daily basis.
However, driving one while they're visiting somewhere on vacation, or getting one for the day is another story.
Article continues below advertisement
Usually, these are the kinds of clients that tend to rent Teslas, and the vehicles are pretty good money makers on the platform. However, one Tesla renter encountered something that sounds like some kind of nightmare scenario that your paranoid uncle who thinks all share-apps of any nature are a scam.
Realtor/Investor Frank Valdez rented out a red Tesla Model 3 on Turo.
Article continues below advertisement

When you sync a Tesla to your smartphone, you receive notifications about pretty much anything that's going on with your car. If there's an increase in cabin temperature, the ac will kick on automatically to make sure it doesn't get unbearably hot and create a mobile greenhouse.
If someone is trying to break into your car or someone's rammed it, your Tesla will notify you via your smartphone.
Article continues below advertisement

You can remotely enable the car's cameras to see what's going on, which is exactly what Frank did once he received a slew of notifications on his vehicle that led him to believe someone was messing around with it.
Article continues below advertisement

He checked the car's GPS coordinates and enabled Sentry mode (its camera system) and saw that there were some folks working on the car. When he went to the vehicle's location, he saw it was an auto body shop.
Article continues below advertisement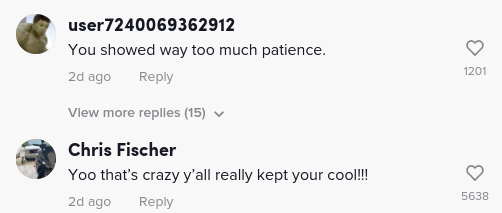 He saw that an uncolored aftermarket bumper was on the vehicle, replacing its original one. When Frank told the shop owner he was going to notify the authorities, the shop owner promised he'd have the vehicle returned to its original condition in two hours.
Article continues below advertisement

While Frank initially thought that the shop owner was trying to swap his OG parts with aftermarket ones, the shop owner said that they had rented the Model 3 in order to test aftermarket parts he had ordered. Which makes sense: since Teslas are relatively new vehicles their parts cost a lot and if aftermarket solutions work, there are probably plenty of customers who want to try and fix their cars more affordably.
Article continues below advertisement

The ethics behind renting a car in order to swap out parts, even for testing, especially on such a tech-centric vehicle wasn't lost on Frank's TikTok audience. The wiring harnesses and various sensors on the Tesla could've been damaged or misaligned/mis-calibrated as a result of the swap.
But there were plenty of TikTok users who thought that the bumper was being primed to paint and that the shop owner was planning a bait and switch.
Article continues below advertisement

What do you think? Was Frank overreacting or would you be miffed to discover someone rented your car on Turo, only to experiment on it? Or was the shop owner just lying at the moment and playing the con on other Turo renters?
Article continues below advertisement
Update: A representative from communications firm Sunshine Sachs Morgan & Lylis reached out to Distractify via email to clarify that Turo is looking into this matter. According to their correspondence, the body shop owner in question has indeed violated the app's policy. Their statement is featured below:
"Turo is aware of a video appearing to show a host's vehicle being used improperly during a trip. Our team is in contact with the host and have taken action to ban the guest from Turo for violating our terms of service, which explicitly prohibit guests from making any unapproved alterations to any vehicle. Although these incidents are uncommon in our marketplace, we do offer hosts protection plans with varying levels of coverage for damage to vehicles. We are currently gathering facts about the incident and thank you for your patience as we work to resolve this active investigation."