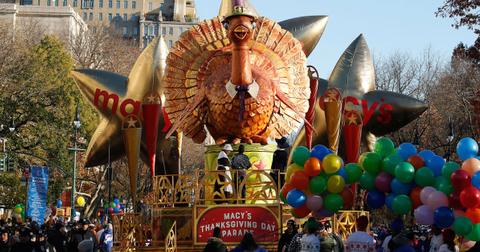 Pikachu Is the Best Thanksgiving Day Parade Balloon and Everyone Knows It
By Lizzy Rosenberg

Updated
In my family, it's an annual tradition to watch the Macy's Thanksgiving Parade, and to be honest, I love it more than anything else. Between the musical performances, floats, and — most importantly — the balloons, it always manages to kick off Turkey Day with a theatrical bang.
And since Macy's released its balloon lineup for the 2019 Thanksgiving Day Parade, we've decided to rank our top 10 favorite ones — check them out below.
A ranking of the best Thanksgiving Day parade balloons:
1. Pikachu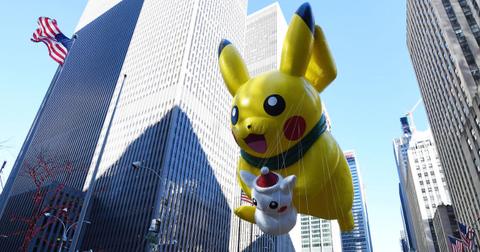 Like I said, Pikachu is — hands down — the best Thanksgiving Day Parade balloon out there, so it should come as no surprise that this happens to be Pikachu's 19th year marching in the parade, according to the Macy's Parade website. That adorable smile and Santa-hat-wearing snowman brings warmth and cheer to every chilly Thanksgiving morning.
2. Astronaut Snoopy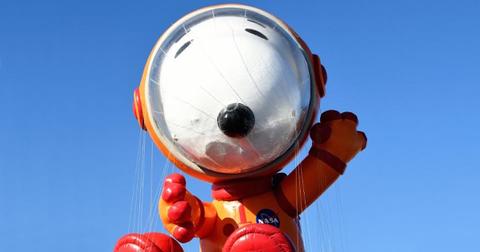 The Snoopy balloon is a total classic, but this year, he's undergone a makeover. In years past, Snoopy has attended the parade as his authentic canine self. But in 2019, per Macy's, he's arriving in a full-on space suit like the little astronaut he is, making way for some truly epic space adventures.
3. Pillsbury Doughboy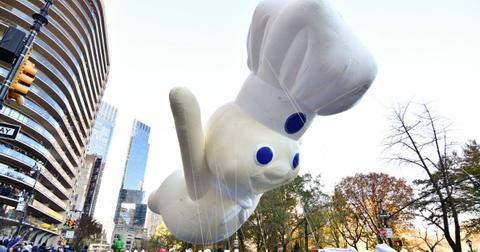 Inspiring some of the greatest holiday dishes out there (hello, Crescent Rolls), America's iconic carbohydrate-loving king, the Pillsbury Doughboy, gets an especially high ranking on this list. It takes 90 handlers to enjoy our tiny gluttonous friend, per Macy's, but he's well-worth the effort.
4. Spongebob Squarepants & Gary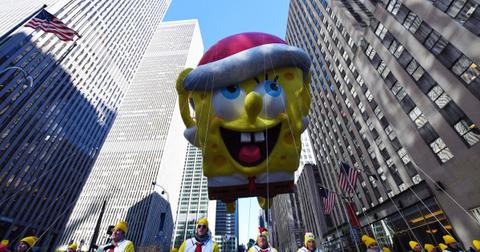 In honor of his 20th birthday, Spongebob is getting the chance to bring his undersea snail, Gary, along in the parade to celebrate Thanksgiving 2019, according to Macy's. It will be the beloved Nickelodeon character's 15th year marching in the parade, so it goes without saying that he is truly a guest of honor.
5. Smokey Bear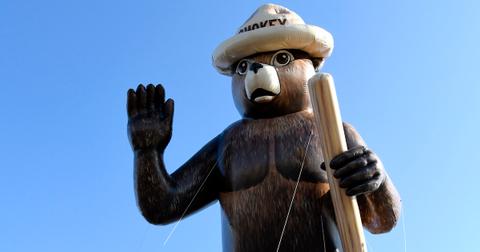 I stan this fire safety KWEEN for the constant reminder that only we can prevent forest fires. It's Smokey's first time back at the Thanksgiving Day parade since 1995, according to Macy's, so let's give him a warm welcome (and to wish him a happy 75th birthday!).
6. The Grinch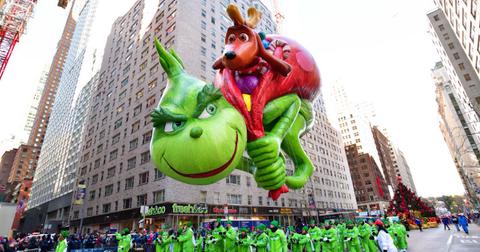 Everyone knows the Grinch doesn't leave his cave without his BFF Max and — of course — his sack of presents. Be wary of him this holiday season, but don't forget to send a little love his way. His balloon is 49-feet-long this year, according to Macy's, so he's bound to get a good amount of screen time.
7. Power Rangers Mighty Morphin Red Ranger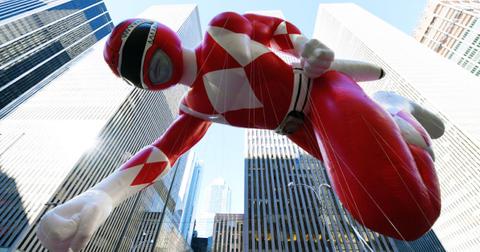 The iconic red Power Rangers balloon reminds everyone to change for "morphing time," (aka to change into your Thanksgiving dinner sweatpants). And although the pink Power Ranger is undeniably the best of the group, the red still manages to make it into our top 10 favorite balloons.
8. DINO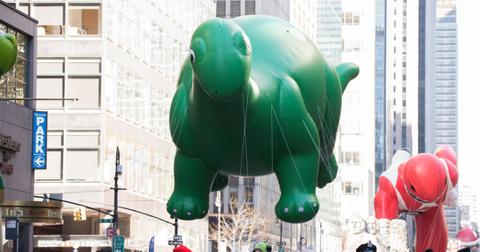 DINO has been in the parade since 1963, according to Macy's, meaning he's at least 56 years old. So let's remember to respect our elders, and give him all the love in the world this year.
9. Ronald McDonald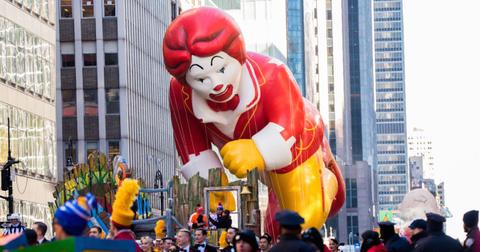 There's no denying that the symbol of Mickey D's is — well — a little creepy, but let's face it: Ronald McDonald is basically a symbol of America, and it's important we remember to include him in the parade each year. And really, he's always there if the Thanksgiving turkey gets burned in the oven, right? So let's be thankful for that.
10. Olaf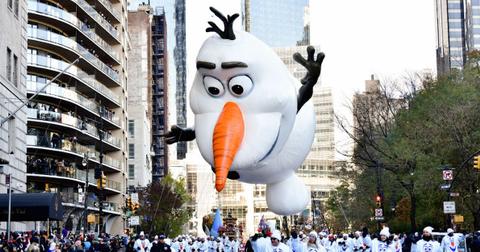 While you're probably sick of both Frozen soundtracks by now, there's simply no denying that Olaf brings joy to just about everyone he crosses paths with. It's his third time in the parade, according to Macy's, so regardless of how we feel about the song "Let it Go," let's be sure to make him feel welcome, shall we?
11.
The Thanksgiving Day parade is a must-watch this year, especially for these glorious balloons. Make sure to check out the lineup, if you haven't already, and prepare for a fun-filled (and food-filled) holiday. Happy Thanksgiving!