The AMC+ Western Series 'That Dirty Black Bag' Wasn't Shot Near Anywhere Near the Wild West
Filming locations for AMC+'s 'That Dirty Black Bag' are nowhere near the Wild West. Get details on when and where 'That Dirty Black Bag' was filmed.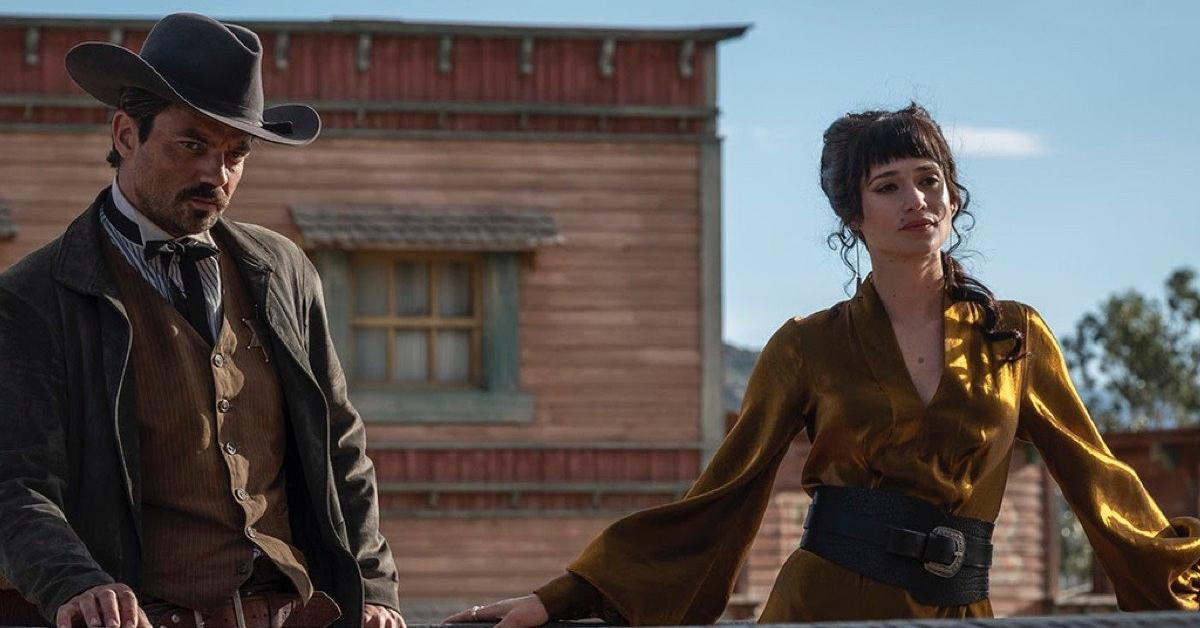 On March 10, AMC+ brought westerns back with the premiere of That Dirty Black Bag. Starring Douglas Booth (The Dirt) and Dominic Cooper (Captain America: The First Avenger), the eight-episode series documents the fictional story of a sheriff, a bounty hunter, and their epic showdown in the Old West.
In the series premiere, we meet Red Bill and Arthur McCoy, two cowboys on opposite sides of the law. According to series creator Mauro Aragoni, the series is a love letter to Italian filmmakers Sergio Leone and Sergio Corbucci, who pioneered the spaghetti western movement in the 1960s.
Article continues below advertisement
The genre is categorized by its eccentric characters and vibrant backdrops. But where was That Dirty Black Bag filmed? You may be surprised to learn that it wasn't shot anywhere near the Wild West.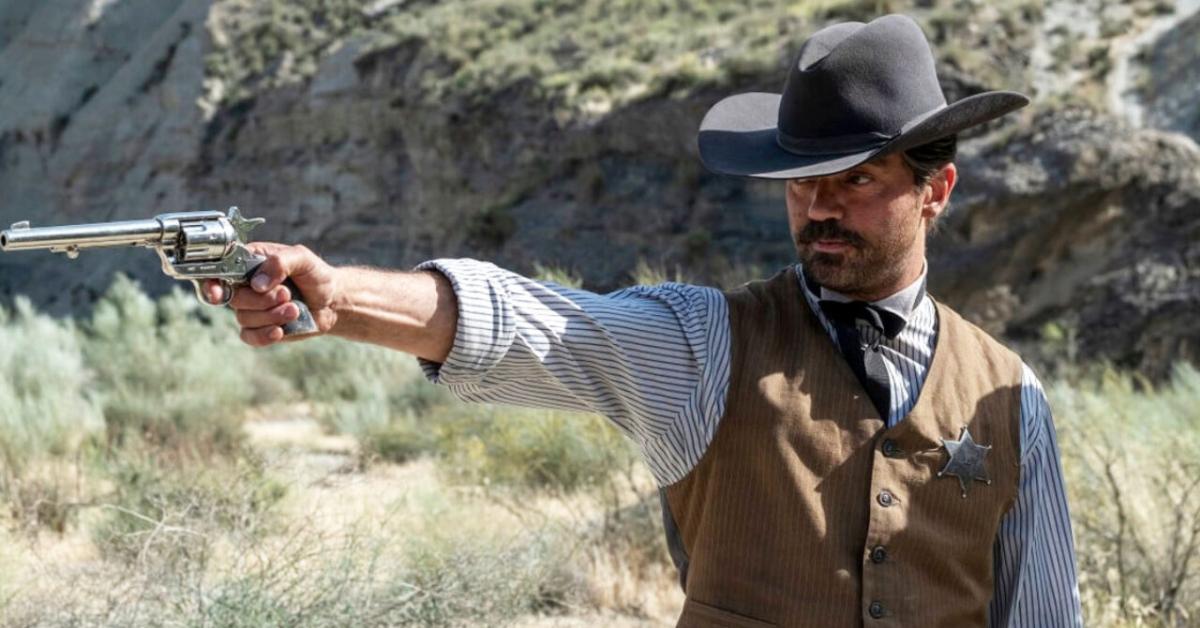 Article continues below advertisement
Where was 'That Dirty Black Bag' shot? What we know about the filming locations.
Like other spaghetti western films made popular by Leone and Corbucci, That Dirty Black Bag was filmed overseas. Though the tale takes place in a city called Greenvale, the series was shot in Spain, Italy, and Morocco. Filming locations include Spain's Tabernas Desert, as well as cities across the southernmost territory of Andalucía.
According to the cast, the directors of photography did a damned good job of making the set feel like the Wild West. At the 2022 Television Critics Association's winter press tour, Douglas Booth — who stars as the notorious Red Bill — opened up about life on set, and he believes that viewers will be just as impressed by the scenic backdrops as the cast.
Article continues below advertisement
"The feeling of the space — it's so visually stunning and it goes on and on forever, these dry, rolling hills that you've built completely like you're in the Wild West," the actor shared. "It doesn't feel like you're in Europe at all. So, you can see why, historically, people over many years, have come there to make these iconic films."
Article continues below advertisement
When was 'That Dirty Black Bag' filmed?
Filming for That Dirty Black Bag kicked off in March of 2021 and wrapped in June of the same year. The cast and crew were constantly at war with the weather, which made it hard for them to sit still. Luckily, directors of photography managed to find the perfect landscape for each and every scene.
Dominic Cooper explained, "They had a very wet season and within literally over the space of a night, we had rainfall, and our landscapes that were dry and arid suddenly became lush and green."
"We were really working day to day with finding new locations very quickly to make sure that it continued to look dry and arid because it was ever-changing," the Sherrif McCoy actor added. "It really is very cinematic and beautiful, but we were on the move all the time and short of time — and, of course, filming during COVID. We respect everyone involved who managed to get this series made."
You can stream new episodes of That Dirty Black Bag on AMC+ and Prime Video every Thursday.