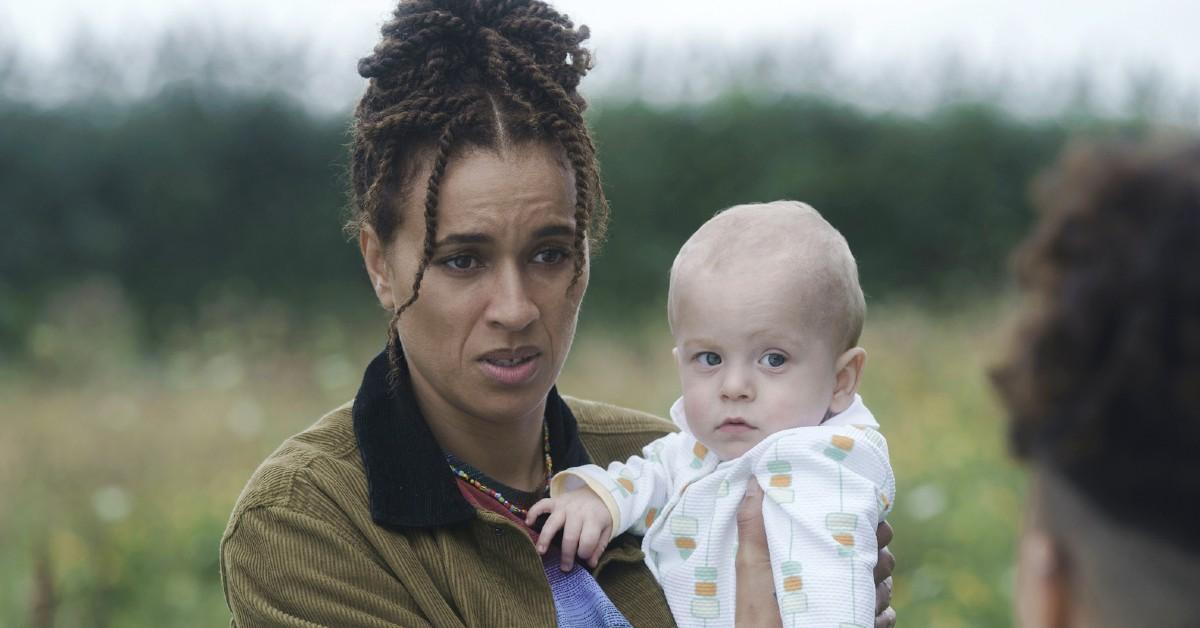 Motherhood Is a Curse in HBO's New Satirical Horror Miniseries 'The Baby' — When's the Due Date?
For some women, it may feel as though motherhood just fell into their laps. Despite the plethora of contraception options, sometimes life-changing "accidents" happen. But what if motherhood spontaneously found you? And we mean minus the whole carrying-a-baby-for-nine-months-and-giving-birth thing. The Baby protagonist Natasha (Michelle de Swarte) has an atypical experience being a new mum, as a baby literally fell out of the sky and into her arms. Yes, a random little bald-headed infant.
Article continues below advertisement
And while the circumstances are certainly abnormal, so is the baby. See, wherever this mysterious bundle of joy, so to speak, goes, brutal death seems to follow. Adults should take his cuteness with a grain of salt, because something sinister lies behind that toothless smile. Natasha — who never wanted to be a mother — is at a crossroads: Does the 38-year-old care for the controlling and violent hellion child? Or does she abandon it? There are a multitude of lives at stake.
From creators Siân Robins-Grace and Lucy Gaymer, the HBO and Sky limited series offers a satirical take on the horrors of motherhood. It's like if 1976's The Omen and 2018's Tully, well, had a baby. "They bulldoze your life, destroy your relationships; and when he's got you going south, he'll destroy you," Mrs. Eaves (Amira Ghazalla) warns in The Baby's trailer. The sweet scent of his tiny head may entice you, but it's all a part of his trap. The Baby's due date has officially been unveiled.
Article continues below advertisement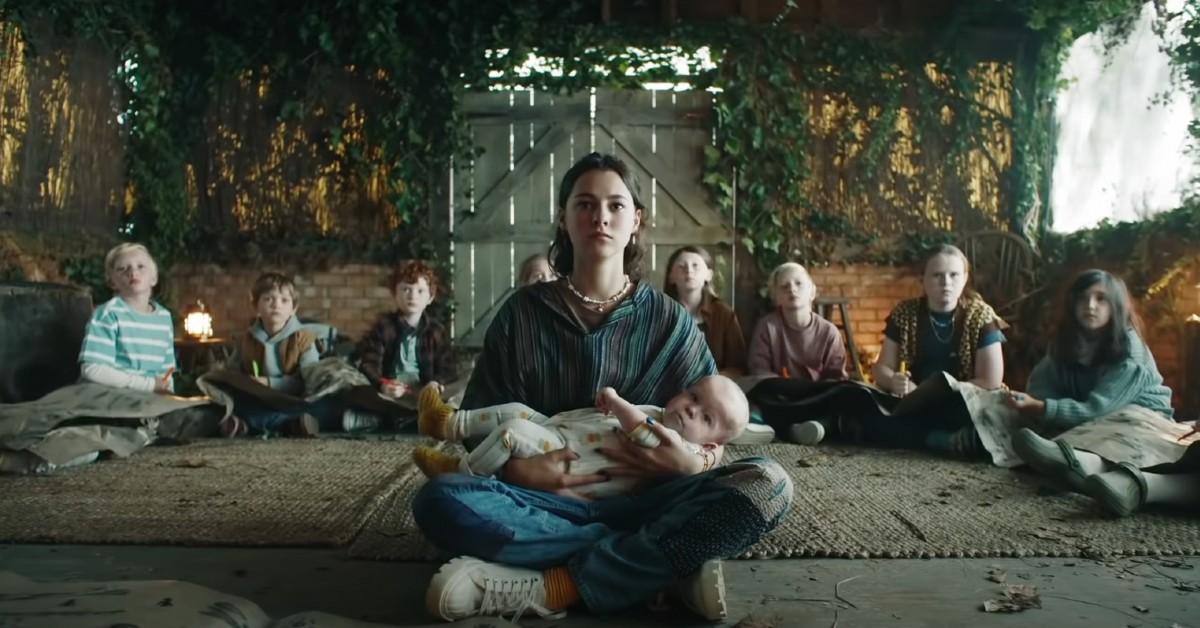 When's the release date for HBO and Sky's British horror comedy series 'The Baby'?
Described as "a surrealist study on motherhood," The Baby is set to premiere on April 24, 2022, at 10:30 p.m. EST on HBO. It will also stream on HBO Max. The horror comedy miniseries consists of eight half-hour episodes.
According to Deadline, the Sky Atlantic and NOW release date is unknown, but it's set for later in 2022.
Article continues below advertisement
Aside from Michelle de Swarte (The Duchess) and Amira Ghazalla (The Flood), the The Baby's cast includes Amber Grappy (Wrecked), Shvorne Marks (Breeders), Isy Suttie (Peep Show), and little Albie Hills as the devilish baby himself.
The Baby sees Nicole Kassell, Stacey Gregg, Faraz Shariat, and Ella Jones as its directors, and Robins-Grace, Susan Soon He Stanton, Kara Smith, Anchuli Felicia King, and Sophie Goodhart as its writers, as detailed by Deadline.
Article continues below advertisement
Episode 1's synopsis helps us understand the irony of Natasha's forthcoming, um, situation.
"After yet another friend makes a surprise pregnancy announcement, a dejected Natasha heads to a remote cabin to get her head straight – only to be confronted by exactly what she sought to get away from: a baby."
Parenthood isn't at the top of ever adult's list of life goals, but sometimes the universe — or a killer infant — has other plans.
The Baby will premiere on Sunday, April 24, 2022, at 10:30 p.m. EST on HBO, and will also stream on HBO Max.