Is Impassioned Feminist Joyce Prigger From HBO Max Series 'Minx' Based on a Real Person?
Joyce Prigger is the feminist protagonist of HBO Max's 'Minx.' The erotic magazine for women at its center is fictional, but is she based on a real person?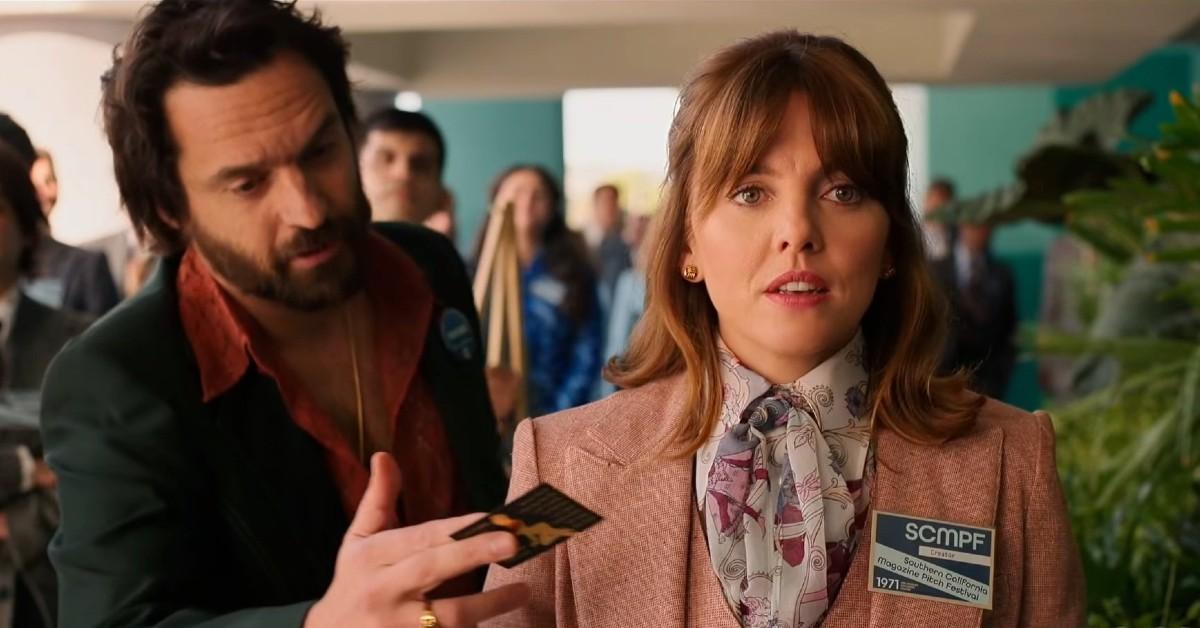 Played by Ophelia Lovibond (The Autopsy of Jane Doe), Joyce Prigger is the high-strung feminist protagonist at the heart of Ellen Rapoport's groovy and wonderfully sleazy '70s-set comedy series, Minx. Joyce is on a mission to change the gender politics of the world one magazine at a time. "This country treats women like second-class citizens. We're overlooked, underpaid, and overwhelmed," Joyce says in a pitch to male big-wigs at Condé Nast. "We deserve a magazine that inspires us."
Article continues below advertisement
She goes on to unveil a mockup of a feminist magazine she created, The Matriarchy Awakens. It's hilariously righteous, something mainstream 1970s America wasn't ready for. When she meets porn mag publisher Doug Renetti — played by New Girl's Jake Johnson — she's initially repulsed by his work. He publishes magazines named Secretary Secrets and Feet Feet Feet, for Pete's sake. But from Doug's perspective, Joyce's radical view of feminism is wildly narrow.
Eventually, Doug convinces Joyce to collaborate with him to create the first erotic magazine for women, Minx, and put nude men at the forefront. Let's just say the HBO Max show's costume department doesn't have much work to do when it comes to the male actors. Though Minx isn't a real erotic magazine, it's based on famous mags like Viva and Playgirl. This begs the question, is Joyce Prigger based on a real person?
Article continues below advertisement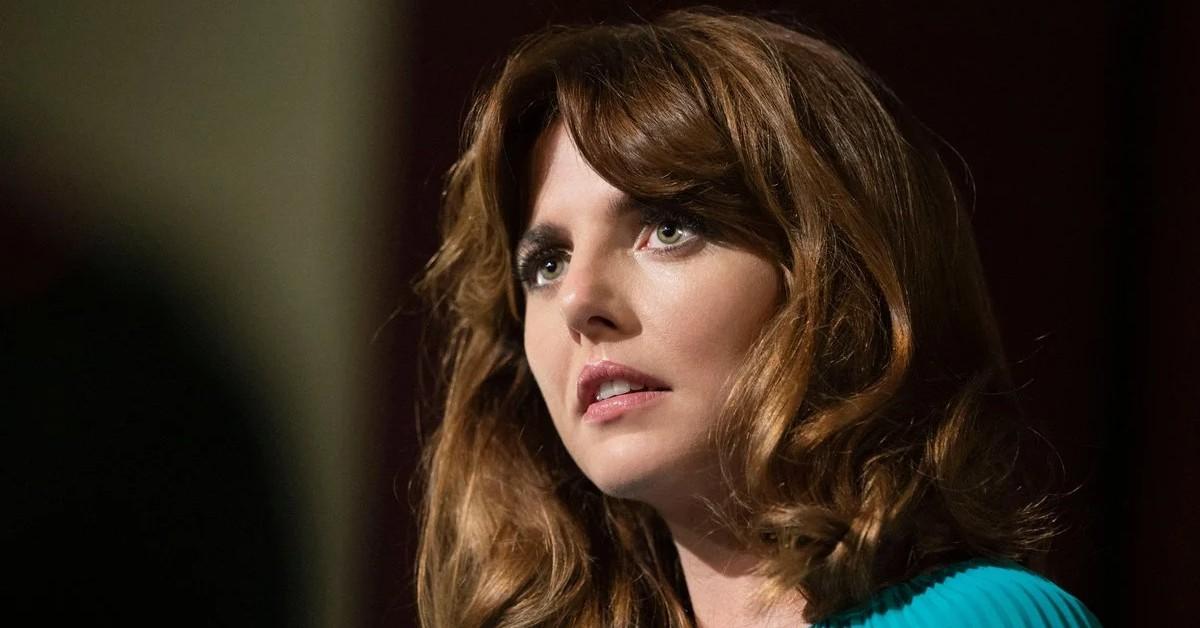 In short, protagonist Joyce Prigger is not based on a real person.
Described by Reason as "the most penis-friendly show in television history," Minx pulls a ton, if not all, of its inspiration from 1970s adult magazine culture and the women's liberation movement. As for Joyce specifically, she's essentially fabricated from the likes of second-wave feminists who took part in the Women's Strike for Equality, but she's not based on a specific woman from history.
Article continues below advertisement
Of course, she brings to mind iconic women writers and journalists like Gloria Steinem, Roxane Gay, Patricia Bosworth, and Anna Wintour — the latter two of whom worked for Viva. The women's erotic magazine was published by Penthouse founder Bob Guccione and his wife, Kathy Keeton.
Article continues below advertisement
Ophelia Lovibond did a deep dive on the history of second-wave feminism to prepare for the role of Joyce Prigger.
"Joyce, I just thought she was such a complex mix — she's so earnest and un-self-aware. I just thought she was such an appealing character," Ophelia told Mamamia. "I did lots of research."
"I thought about when and where she would have grown up, the fact she went to [New York liberal arts college] Vassar, the kinds of things that she would have been reading," she continued. "I read lots of feminist essays that she would have been familiar with. So I didn't read anything beyond '71."
Article continues below advertisement
And while Ophelia admires the sociopolitical issues Minx plasters on the small screen, she acknowledges the importance of humor.
"Some of the issues that we are addressing, they are big feminist issues. But they needn't be dour, you can have humor there," she said. "You're more likely to appeal to someone and have someone listen to you if you're ensconcing it in a way that is funny rather than shouty."
This happens to be a lesson Joyce herself learns in the series.
Ophelia also detailed that going to work while making Minx was "an absolute dream."
"It felt like a day at the spa. We've all become incredibly close friends. We were so lucky," she gushed. Considering the stunning onscreen chemistry between the diverse array of sex-positive characters, we can imagine the actors getting on in real life too.
Two new episodes of Minx will release every Thursday on HBO Max until April 14, 2022.