Our 20 Favorite Focus Features Films to Binge in Celebration of Its 20th Anniversary
Is your must-watch movie list looking stale? In celebration of distribution company Focus Features' 20th anniversary, here's our list of its top 20 best movies.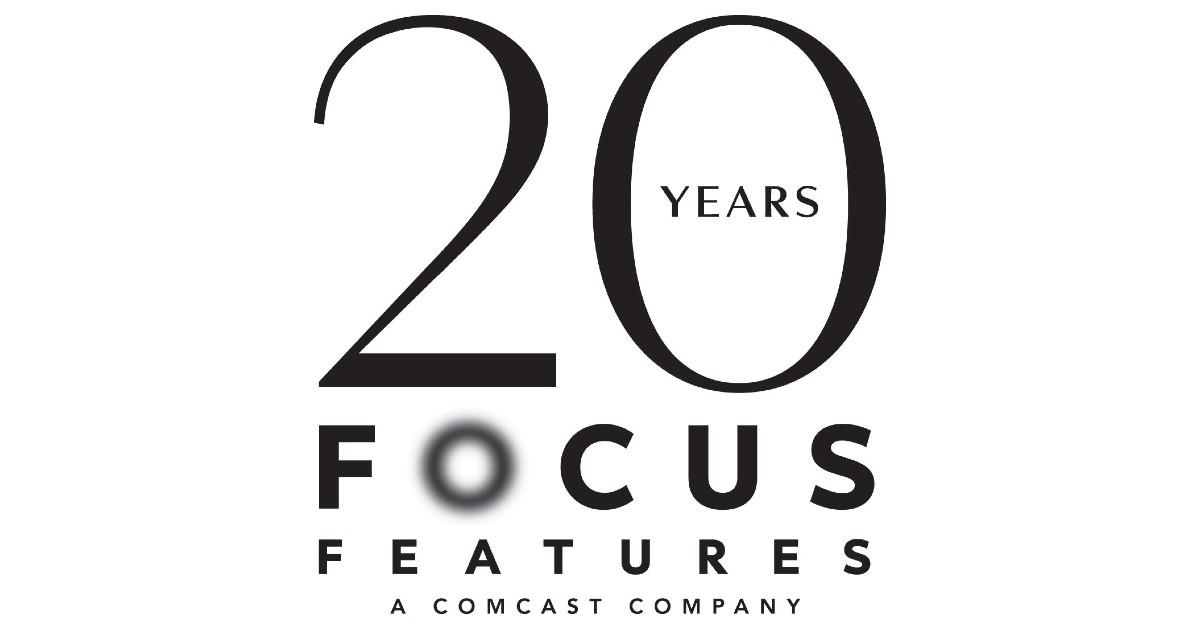 While we film buffs accept and lift up those new to the entertainment industry, we vow to appreciate those who have brought compelling, funny, heartfelt, progressive, and daring stories to the silver screen for countless years. With a world of celebrated cinema at our fingertips, legendary film distribution company Focus Features offers up some of the best movies out there.
Article continues below advertisement
From unbelievable true tales that helped shape modern America to light-hearted comedies that will undoubtedly soothe your soul, these fantastic Focus Features films should star in your next lazy Sunday movie marathon. And yes, Sno Caps and buttery popcorn are required.
1. 'Promising Young Woman' (2020)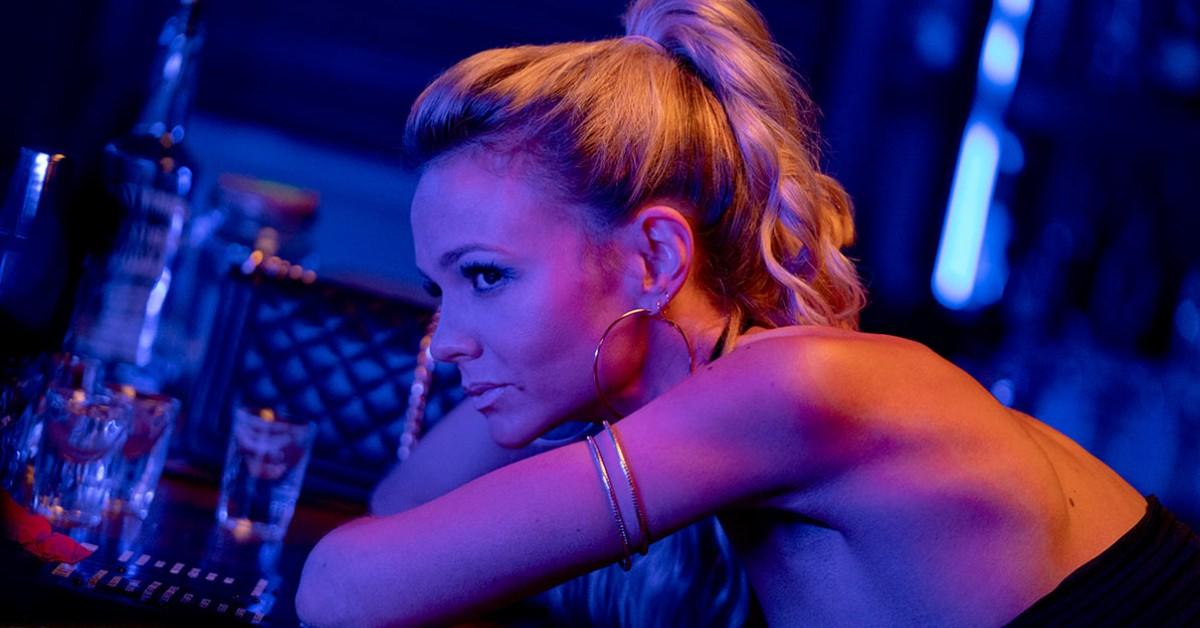 As polarizing as Emerald Fennell's Oscar-winning dark comedy is, Promising Young Woman successfully tackles heavy topics like rape and suicide without ever uttering either word (and all while excluding graphic visuals). Starring Oscar nominee Carey Mulligan (The Great Gatsby) and Eighth Grade director and comedian Bo Burnham (The Big Sick), Promising Young Woman is a revenge tale like no other.
Article continues below advertisement
It follows the trials and tribulations of somber, unambitious med school dropout-turned-barista Cassie (Carey Mulligan). When she's not working, Cassie seeks to avenge her late friend's horrific past — punishing despicable men who prey on intoxicated women at bars. The film undoubtedly catalyzed a conversation about modern rape culture.
Article continues below advertisement
2. 'Dark Waters' (2019)
Todd Haynes' 2019 film Dark Waters details the unbelievable true story of corporate defense attorney Robert Bilott (Mark Ruffalo), who unearthed disturbing secrets surrounding the giant chemicals company, DuPont. The company had been knowingly poisoning the drinking water of Parkersburg, W.Va., for several decades, affecting about 70,000 locals and hundreds of livestock.
Article continues below advertisement
Initially, Robert Bilott agrees to defend one suspicious farmer who watched 190 of his cows die. This soon sparks an ugly legal battle, one that forces Robert to also defend his very life. Dark Waters is stomach-churning in all the right ways.
Article continues below advertisement
3. 'Boy Erased' (2018)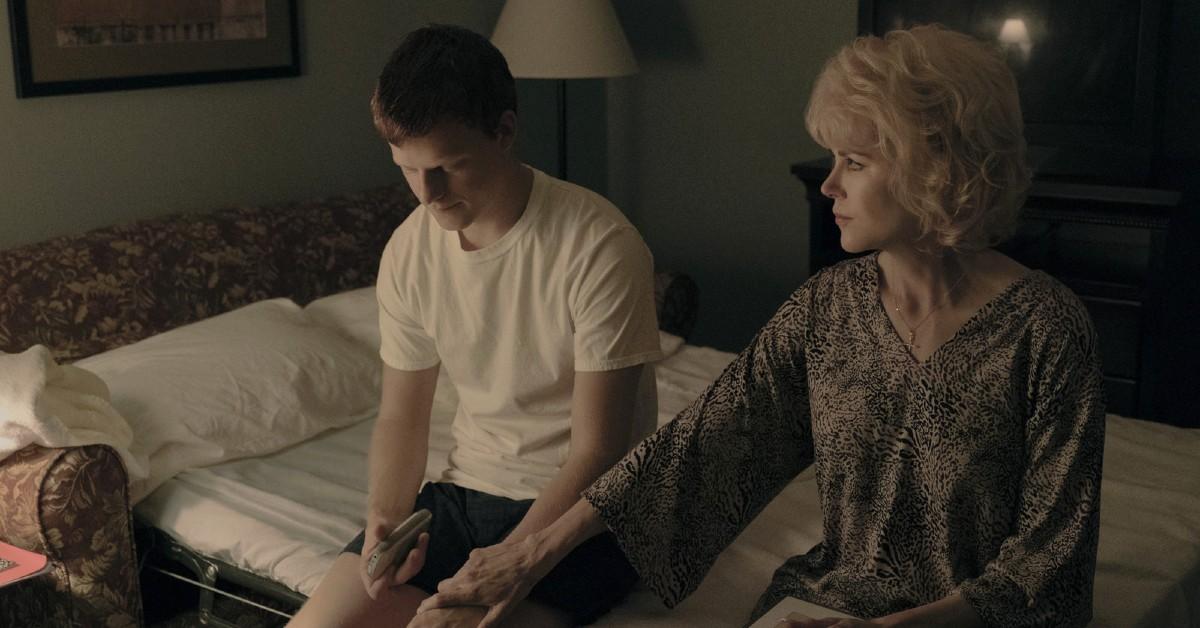 Based on Garrard Conley's powerful 2016 memoir, Joel Edgerton's film Boy Erased focuses on the dehumanizing journey gay high schooler Jared Eamons (Lucas Hedges) experiences after his well-meaning mother (Nicole Kidman) and pastor father (Russell Crowe) send him to a conversion therapy program. There, a newly enlightened Jared begins to accept himself, which comes with consequences. Featuring phenomenal performances and heart-wrenching dialogue, Boy Erased is a painfully memorable work.
Article continues below advertisement
4. 'Tully' (2018)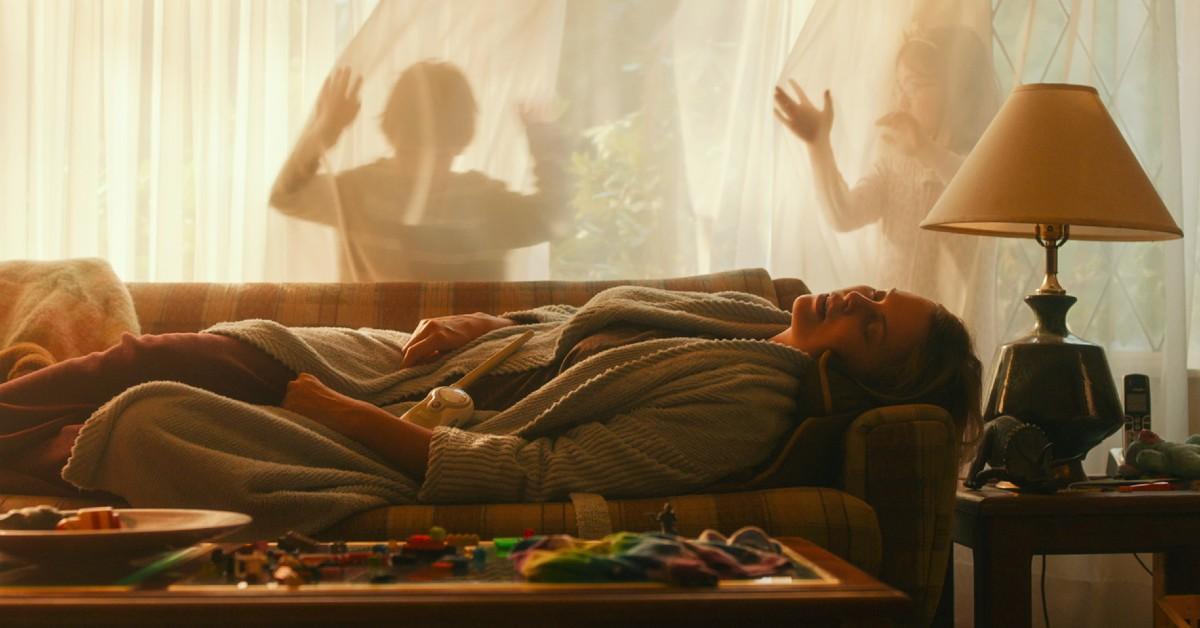 Anyone who is a mother and/or has a mother should see Jason Reitman's poignant psychological drama. Written by the celebrated Diablo Cody (Juno), Tully follows Marlo (Charlize Theron), a struggling mother of three kids, including a newborn. When she finally admits she needs help, Marlo's brother, Craig (Mark Duplass), hires her a "night nanny" named Tully (Mackenzie Davis) to care for her new baby during the wee hours of the night.
Article continues below advertisement
Initially hesitant, Marlo eventually develops a unique bond with the lively twenty-something. With a shocking twist that breeds controversy, Tully will undoubtedly challenge your current perception of motherhood.
Article continues below advertisement
5. 'BlacKkKlansman' (2018)
From celebrated director Spike Lee, BlacKkKlansman tells the story of how Ron Stallworth (John David Washington) — the first Black detective in the Colorado Springs Police Department — outsmarted the vile (and slightly gullible) Ku Klux Klan. Contacting the KKK via discreet phone calls, pretending to be a bigoted, racist white man, rookie cop Ron is determined to expose and infiltrate the infamous white supremacist hate group.
Article continues below advertisement
"With the right white man, we can do anything," Ron states, alluding to the fact that he'd need the help of experienced white cop Flip Zimmerman (Adam Driver) to go undercover and befriend KKK members. The deliciously groovy, Oscar-winning '70s-set film is based on the real Ron Stallworth's unbelievable memoir, Black Klansman. Hilariously featuring Topher Grace (That '70s Show) as former KKK Grand Wizard David Duke, BlacKkKlansman is a powerful, heroic pitch-black comedy.
Article continues below advertisement
6. 'Darkest Hour' (2017)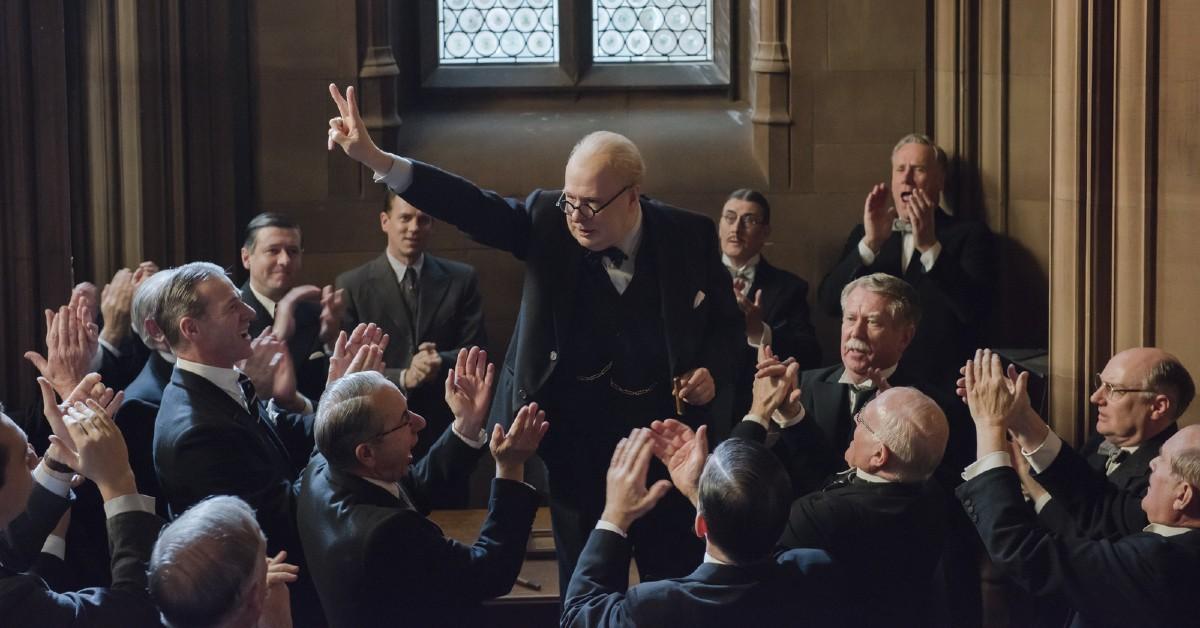 Joe Wright's historical drama sees Oscar-winning shapeshifter Gary Oldman (Bram Stoker's Dracula) take on the role of U.K. Prime Minister Winston Churchill circa 1940. During the start of World War II, Darkest Hour centers on the stress Winston Churchill underwent as he decided whether to negotiate with Hitler or lead his nation into battle despite the odds stacked against them. As always, Gary Oldman's jaw-dropping transformation is as astonishing as his performance.
Article continues below advertisement
7. 'Thoroughbreds' (2017)
Did someone say Anya Taylor-Joy (The Queen's Gambit) and Olivia Cooke (Sound of Metal)? We're in. When old childhood friends Lily (Anya Taylor-Joy) and Amanda (Olivia Cooke) reconnect in upper-class suburban Connecticut, they discover surprising personality traits about each other. While Amanda feels zero emotion, Lily is a sensitive person plagued by an abundance of emotions.
Article continues below advertisement
With little in common, the girls find themselves helping each other solve personal problems — aka plotting a murder. With IndieWire calling it "American Psycho meets Heathers," Cory Finley's Thoroughbreds is an oddball thriller comedy that packs a punch.
Article continues below advertisement
8. 'A Monster Calls' (2016)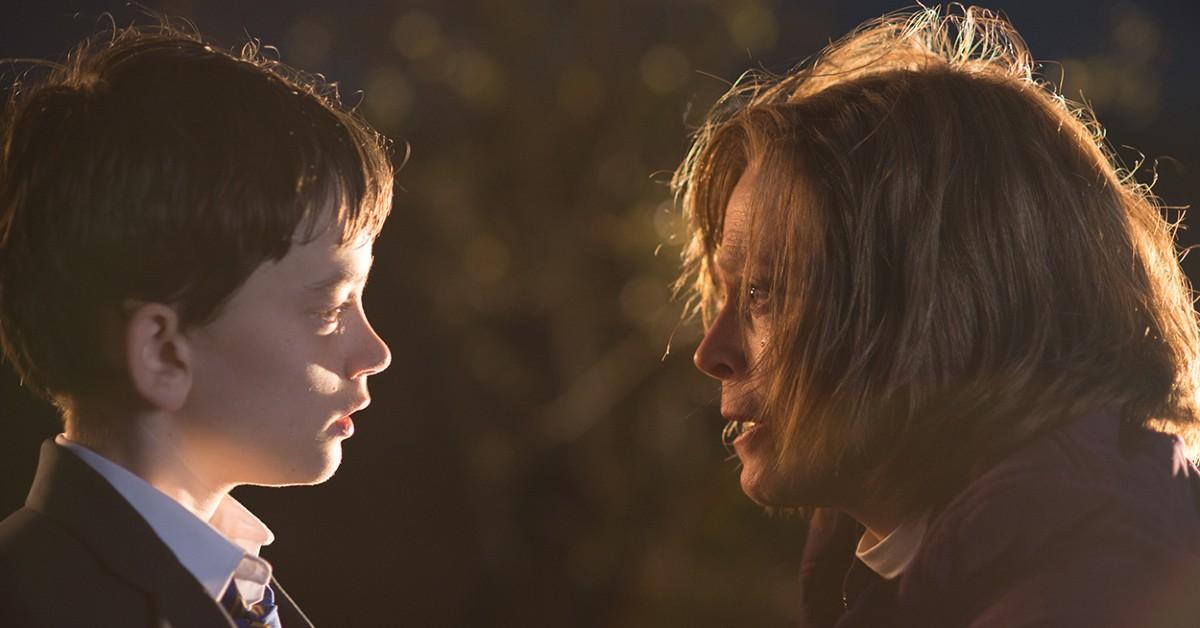 With a range of burgeoning emotions and a flourishing imagination, children process grief and loneliness in unique ways. In J. A. Bayona's fantasy drama A Monster Calls, middle school-aged Conor (Lewis MacDougall) is struggling. Between his dear mother (Felicity Jones) slowly dying of cancer, his aloof grandmother (Sigourney Weaver) making little effort to understand him, and being bullied at school, Conor needs a healthy outlet.
Article continues below advertisement
This is where The Monster (Liam Neeson) comes in. When the giant creature appears at his bedroom window one evening, Conor is suddenly whisked away on a magical journey that challenges both his emotions and coping skills.
Article continues below advertisement
9. 'Nocturnal Animals' (2016)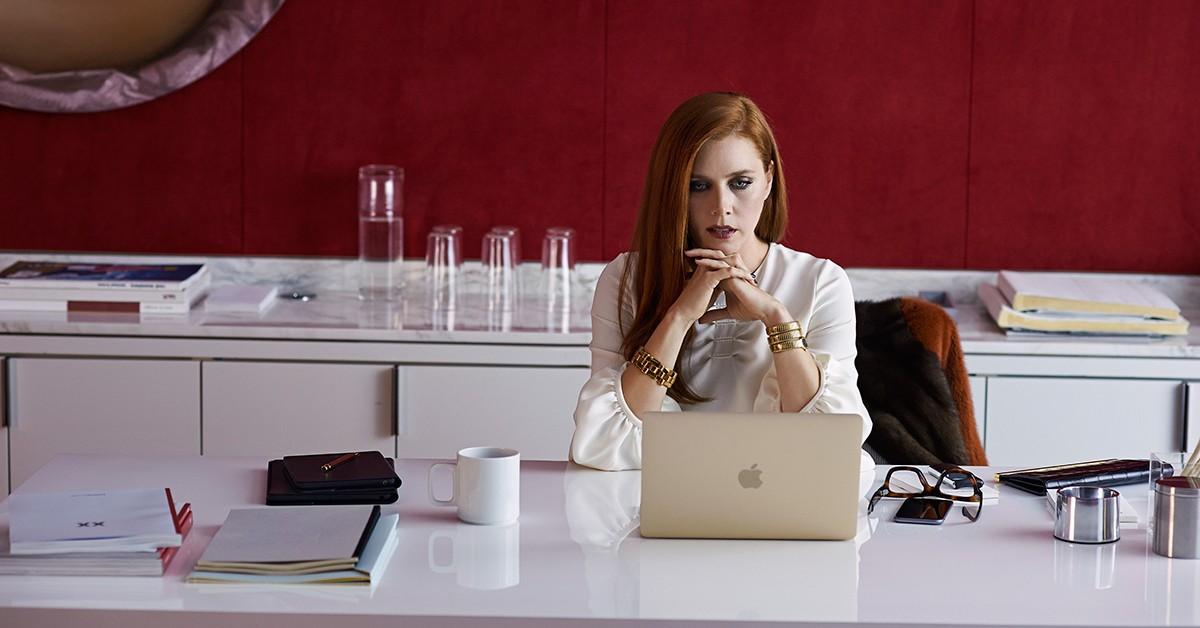 With stunning metaphors and intelligent symbolism at every corner, Nocturnal Animals is a striking endeavor that will leave you thinking and rethinking for days on end. Based on author Austin Wright's 1993 novel Tony and Susan, Tom Ford's film (yes, the luxury fashion designer) stars six-time Oscar nominee Amy Adams (Arrival) and Jake Gyllenhaal (Donnie Darko) as estranged ex-spouses Susan and Edward.
Article continues below advertisement
When remarried Susan — a posh LA art-gallery owner — receives a manuscript from her writer ex-husband, Edward, she's obsessed with figuring out why it's dedicated to her. As Edward's cryptic, violent book unfolds, so does the story of the ex-couple's past, and viewers are left to put the puzzle pieces together.
Article continues below advertisement
10. 'Loving' (2016)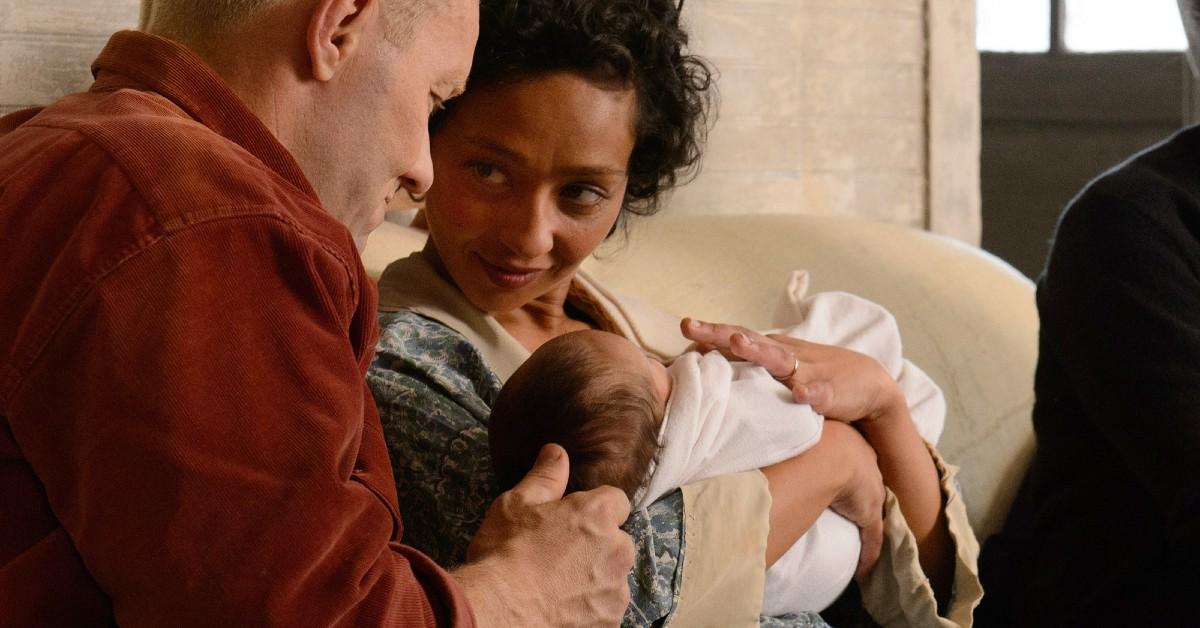 Based on the remarkable true story that changed America, Jeff Nichols' historical drama Loving tells the extraordinary tale of Richard (Joel Edgerton) and Mildred Loving (Ruth Negga), an interracial couple who fell in love and tied the knot in 1958. Though they legally married in Washington D.C., the two vowed to build a house and raise a family in their beloved home state of Virginia.
Article continues below advertisement
And despite their little town of Central Point, Va., being particularly integrated for the time, it was Virginia that threw Richard — a white man — and Mildred — a Black woman — in jail for their unapologetic partnership. Dismally, their marriage license was deemed illegal by Virginia state law (a law that the couple would fight in a historic Supreme Court case). In the case of Mr. and Mrs. Loving, love was enough, and it was their constitutional right.
Article continues below advertisement
11. 'Moonrise Kingdom' (2012)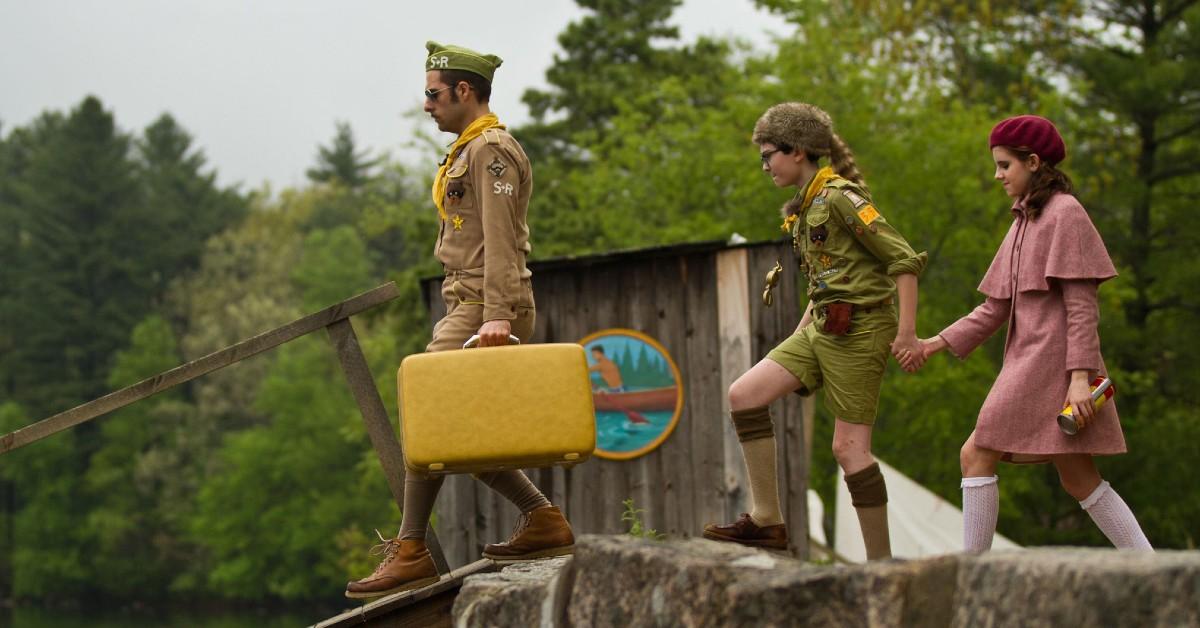 He's the King of Quirky and a diehard fan of the color yellow. He's director Wes Anderson. Set in 1965, his charming 2012 coming-of-age entry, Moonrise Kingdom, focuses on the inhabitants of New Penzance, a tiny fictional island off the coast of New England. When Camp Ivanhoe scout Sam (Jared Gilman) falls for a quiet young girl named Suzy Bishop (Kara Hayward), the two 12-year-olds run away together just before the onset of a brutal storm.
Article continues below advertisement
Familiar faces like Edward Norton (Fight Club), Bruce Willis (The Sixth Sense), Bill Murray (Groundhog Day), and Frances McDormand (Nomadland) set out to find the tiny lovebirds in this visually stunning comedy.
Article continues below advertisement
12. 'Pariah' (2011)
Grab a box of Kleenex, folks, because Dee Rees' domestic drama Pariah is a rough journey. Protagonist Alike (Adepero Oduye) is a quiet, lonely Black teen living in Brooklyn with her parents (Charles Parnell, Kim Wayans) and vibrant little sister, Sharonda (Sahra Mellesse). While she acts "the part" at home — the part being a feminine straight girl — Alike chooses to live her truth when she goes out, donning masculine clothing and embracing her lesbian sexual orientation.
Article continues below advertisement
When Alike's mother persuades her to befriend her coworker's daughter, Bina (Aasha Davis), she instantly develops a crush on the girl. Pariah is all about freeing ourselves from the harmful boxes we're thrown in at birth (no matter how painful it may be).
Article continues below advertisement
13. 'The Kids Are All Right' (2010)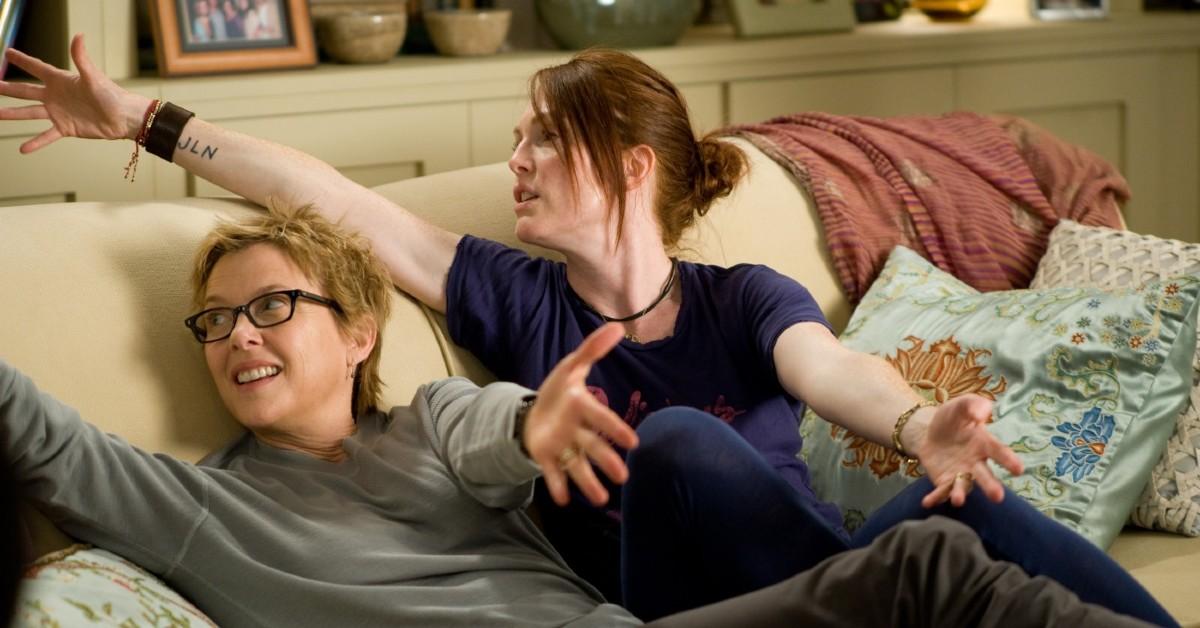 Lisa Cholodenko's modern family drama The Kids Are All Right highlights the intricacies of raising a family with two same-sex parents. Queer partners Nic (Annette Bening) and Jules (Julianne Moore) each birthed a beautiful child with the help of the same anonymous sperm donor. But when the now-teenage kids begin to wonder who the man behind the sperm is — spoiler: it's Oscar nominee Mark Ruffalo (13 Going on 30) — they seek him out. This causes a blip in the family dynamic, not to mention in Nic and Jules' relationship.
Article continues below advertisement
14. 'Milk' (2008)
Gus Van Sant's Oscar-winning biopic Milk showcases the simultaneously extraordinary and tragic life of gay rights activist and politician Harvey Milk. Played by Sean Penn — a role he won an Oscar for — Harvey Milk sought to change the world for the better when he and his partner, Scott Smith (James Franco), headed to San Francisco in the early '70s.
Article continues below advertisement
Initially opening a little Cali camera shop, Harvey Milk became one of America's first openly gay elected officials. He earned himself a seat on the San Francisco Board of Supervisors back in 1977, which was a trailblazing accomplishment for the queer community. If you're caught up on LGBTQ+ history, you know he was later assassinated by troubled fellow politician Dan White (Josh Brolin). Milk fabulously and poignantly unpacks a shocking American tragedy.
Article continues below advertisement
15. 'Atonement' (2007)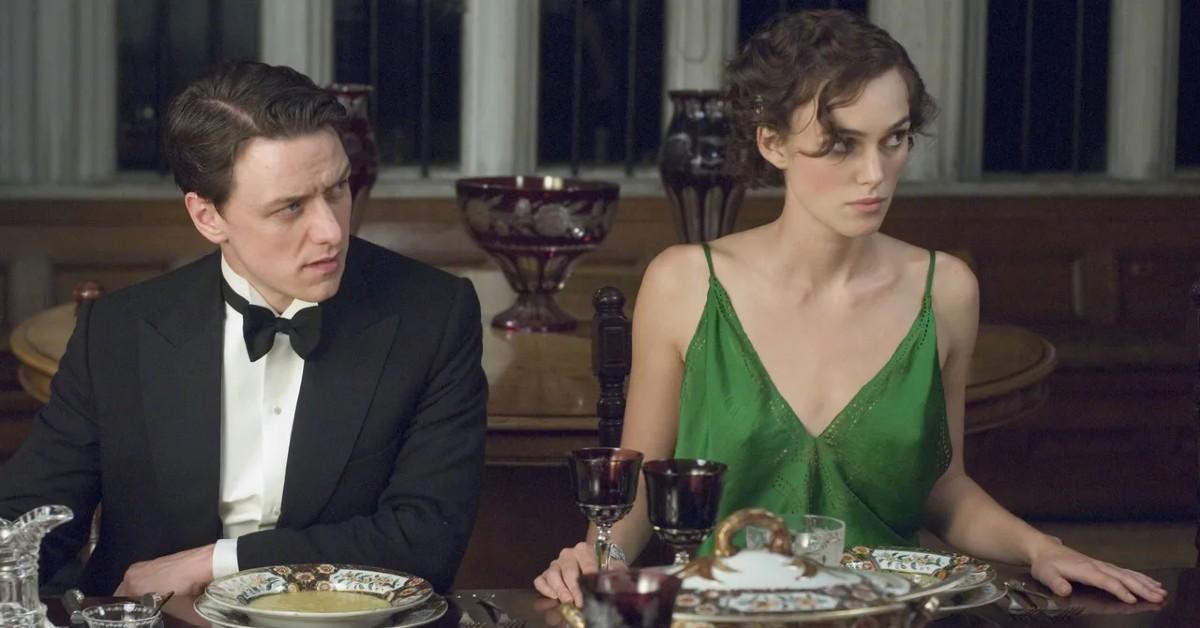 Joe Wright's tense romantic drama Atonement — based on author Ian McEwan's acclaimed 2001 novel of the same name — will tear at your vulnerable heartstrings. A blooming forbidden romance between Brits Cecilia Tallis (Keira Knightley) and Robbie Turner (James McAvoy) is ripped to shreds when Cecelia's jealous kid sister, Briony (Saoirse Ronan), constructs a defaming lie that sends Robbie to prison, and then the army. Like in 2004's The Notebook, Robbie's time in WWII can only keep the star-crossed lovers apart for so long.
Article continues below advertisement
16. 'Pride & Prejudice' (2005)
Based on Jane Austen's timeless novel of the same name, 2005's Pride & Prejudice is the second Joe Wright-directed film on our list. British single gal Elizabeth Bennet (also played by Keira Knightley) is under immense pressure from her parents to find a good, exquisitely rich man and tie the knot. What else is there to life for a young girl at the turn of the 19th century, right? But Elizabeth is pickier than most.
Article continues below advertisement
When Elizabeth is then introduced to the handsome-yet-aloof — not to mention wealthy — Mr. Darcy (Matthew MacFadyen), her heart fills to the brim with butterflies. But Mr. Darcy is quite picky as well, and he views Elizabeth's level of class as beneath him. To truly love, these two singles must look past the barriers of social class and stigma.
Article continues below advertisement
17. 'Brokeback Mountain' (2005)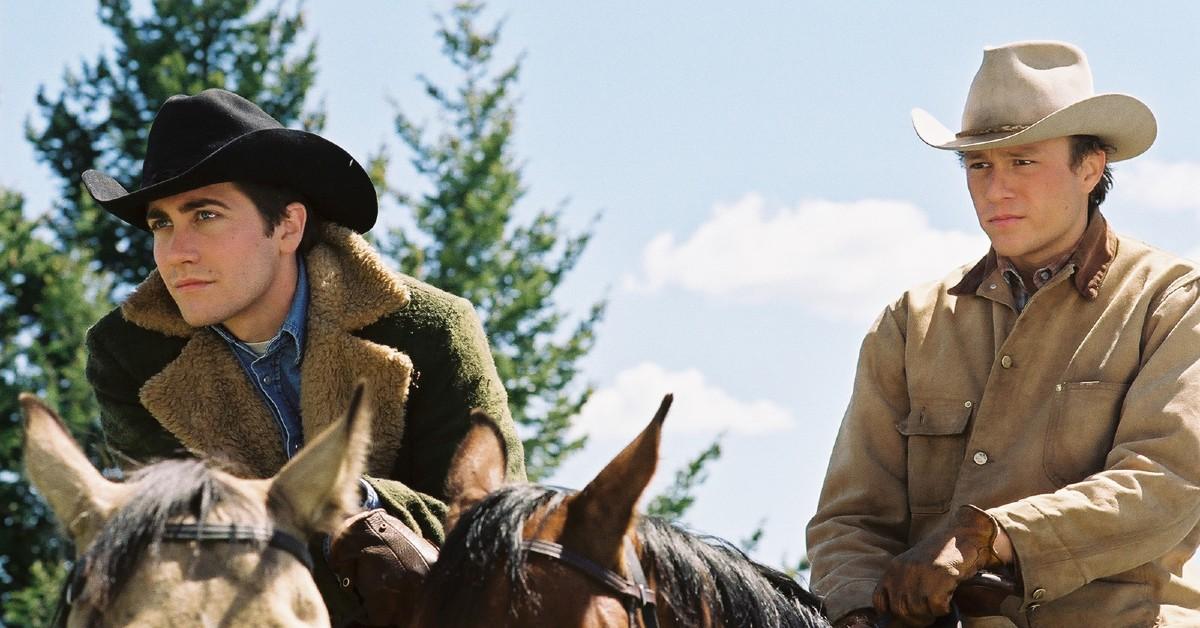 "I wish I knew how to quit you." It's an equally romantic and heartbreaking line that shook us to our cores in 2005. Known for its hilarious "straightbaiting" promotional material, Ang Lee's romantic drama Brokeback Mountain follows the rocky love story between rodeo cowboy Jack Twist (Jake Gyllenhaal) and ranch hand Ennis Del Mar (Heath Ledger) that began in 1963.
Article continues below advertisement
Despite both men marrying women, they secretly continue their passionate relationship over the course of two painful decades. This is another film that'll stick with you long after the end credits roll.
Article continues below advertisement
18. 'Eternal Sunshine of the Spotless Mind' (2004)
If you had the choice, would you choose to erase your most painful memories for your own peace of mind? That's the premise of visionary director Michel Gondry's 2004 sci-fi romance film Eternal Sunshine of the Spotless Mind.
Article continues below advertisement
After lovers Clementine (Kate Winslet) and Joel (Jim Carrey) decide to end their failed relationship, Clementine chooses to undergo a futuristic neurological procedure that will remove all of her memories of her ex-boyfriend. When Joel learns of her decision, he opts to get the procedure as well, only to immediately regret it. The visually intoxicating film explores the often saddening complexities of relationships and the power of grief.
Article continues below advertisement
19. 'The Big Lebowski' (1998)
When a film's goofy protagonist is nicknamed "The Dude," it's practically a given that it's going to be a good time. Ethan and Joel Coen's cult classic film The Big Lebowski showcases what happens when one laid-back, White Russian-drinking deadbeat — Jeff "The Dude" Lebowski (Jeff Bridges) — is mistaken for a millionaire boasting the same name — Jeffrey Lebowski (David Huddleston).
Article continues below advertisement
This little error sends The Dude on a wild journey through the darkest parts of L.A., as said millionaire's missing trophy wife owes dangerous debt collectors boatloads of moolah. Did we mention said violent men soiled The Dude's cherished rug? Starring acting legends John Goodman (Roseanne) and Steve Buscemi (Reservoir Dogs) as The Dude's moderately incompetent bowling buddies, The Big Lebowski is unlike anything you've ever seen, which is what cements it as a timeless staple.
Article continues below advertisement
20. 'Dazed and Confused' (1993)
Focus Features' very first film is a hoot-and-a-half to this very day, man. Richard Linklater's 1993 comedy Dazed and Confused follows a group of rambunctious, trouble-making teens as they celebrate their final day of high school in 1976 Texas. It's not exactly plot-heavy. Without a care in the world, the weed-smoking partygoers embody what made the '70s so darn groovy. The relatable coming-of-age flick stars now-prestigious actors Ben Affleck (Gone Girl), Milla Jovovich (Resident Evil), and, of course, Matthew McConaughey (Interstellar).