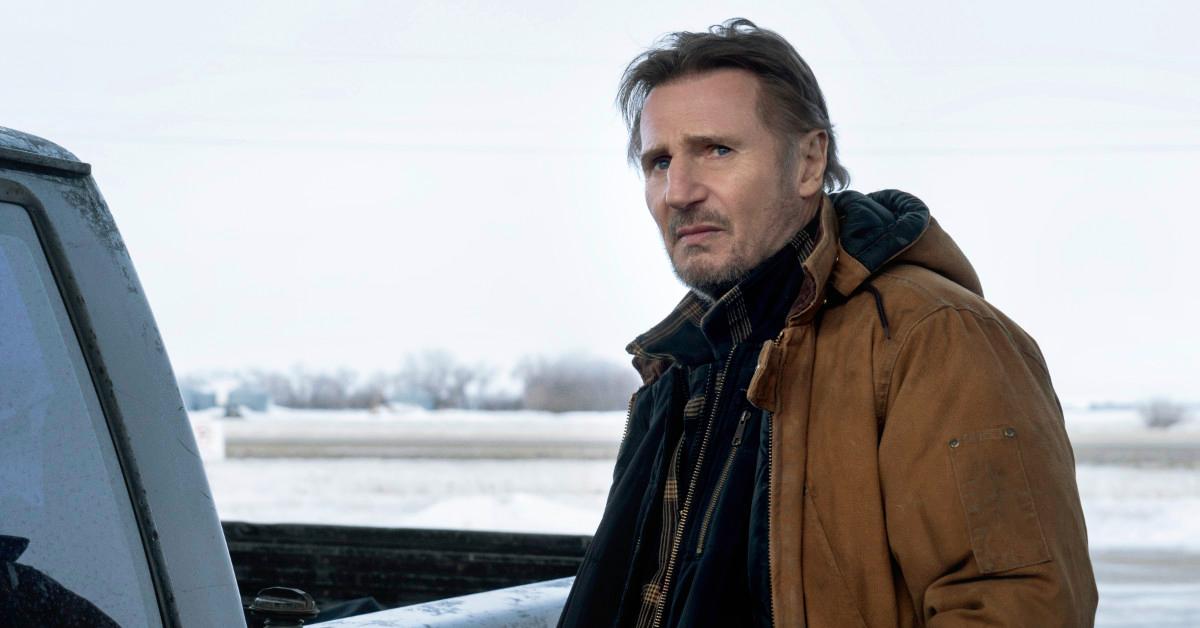 Liam Neeson Is on Thin Ice in His New Netflix Film Titled 'The Ice Road'
With films like Non-Stop, The Commuter, and the Taken series, Liam Neeson has had an action-hero resurgence in his film career of late. And that high-adrenaline trend continues on Netflix with The Ice Road, an action flick the streaming service released on Friday, June 25, 2021.
Article continues below advertisement
Anyone who watched the reality TV series Ice Road Truckers on History can attest to how dangerous those frozen routes are. Now, under the direction of filmmaker Jonathan Hensleigh, The Ice Road is bringing that life-or-death tension to screens around the world.
What is 'The Ice Road' about?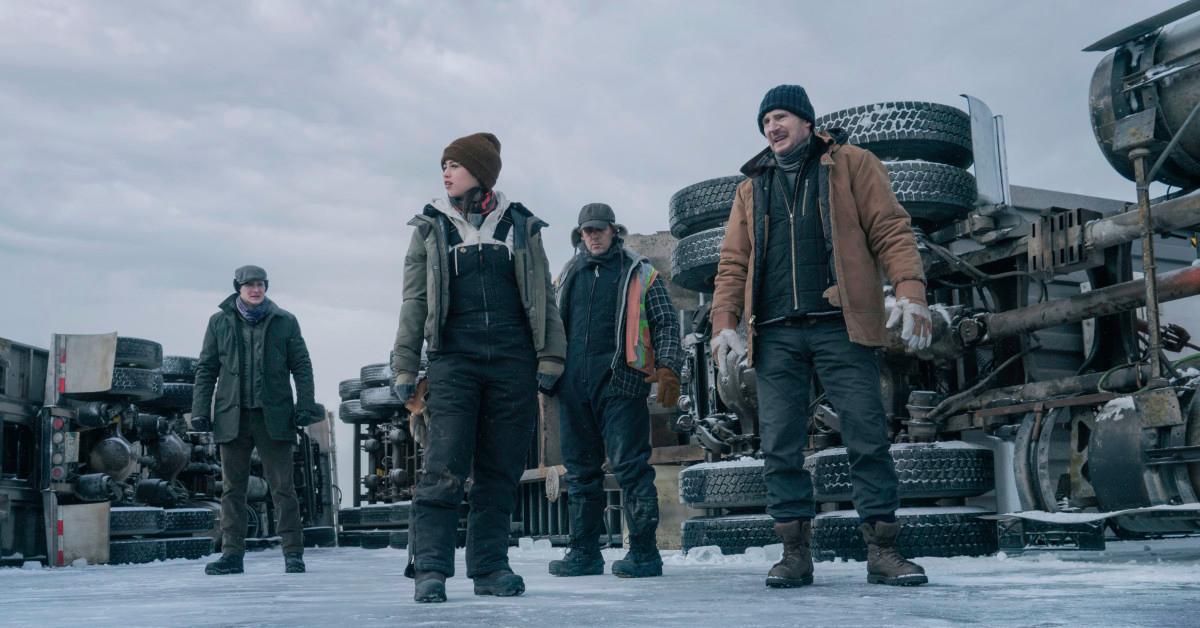 Here's how Netflix describes the film: "After a remote diamond mine collapses in far northern Canada, a 'big-rig' ice road driver (Liam Neeson) must lead an impossible rescue mission over a frozen ocean to save the trapped miners. Contending with thawing waters and a massive storm, they discover the real threat is one they never saw coming."
Article continues below advertisement
Who's in the cast of 'The Ice Road'?
Aside from Liam Neeson, the Ice Road cast includes Laurence Fishburne (The Matrix), Benjamin Walker (Abraham Lincoln: Vampire Hunter), Amber Midthunder (Roswell, New Mexico), Marcus Thomas (Kill the Irishman), Holt McCallany (Mindhunter), and Martin Sensmeier (Yellowstone).
For his part, Neeson said the script kept him captivated. "I just found it to be a page-turner," he told Entertainment Weekly. "For me, it has to pass the 'cup of tea' test: If I get to page five and think, 'Oh, I must make a cup of tea,' that's not a good sign. But with The Ice Road, I was able to finish the whole script before I thought of a cup of tea."
Article continues below advertisement
Where was 'The Ice Road' filmed?
Article continues below advertisement
And Liam did his own driving, getting behind the wheel of a truck for the filming. "It was wonderful to drive one — with the expert, of course," he told EW. "Jonathan wanted to do shots that we'd never seen before, no CGI, and so the crew were in the back where my bunk bed would be if I was a real trucker, and it was able to hold all these people comfortably so that they could shoot over my shoulder and see the ice and the expansiveness of the snow on the ice. It was really exciting."
What do critics say about 'The Ice Road'?
The film currently has a score of 44 on both Metacritic and Rotten Tomatoes, indicating mixed reviews.
"[Neeson's] action hero schtick … has become so repetitive that one imagines him just shuffling from one set to the other dragging his rifle, wearing the same costume, each role boringly interchangeable," observed The Guardian's Benjamin Lee.
IndieWire's David Ehrlich wrote, "If this mildly refreshing mid-June spectacle is as thin and straightforward as the terrain that it covers — forgettable in a way that makes you feel like it's melting while you watch it, and never as slick an action vehicle as its premise might suggest — it still manages to offer a few mild twists before the journey is over."