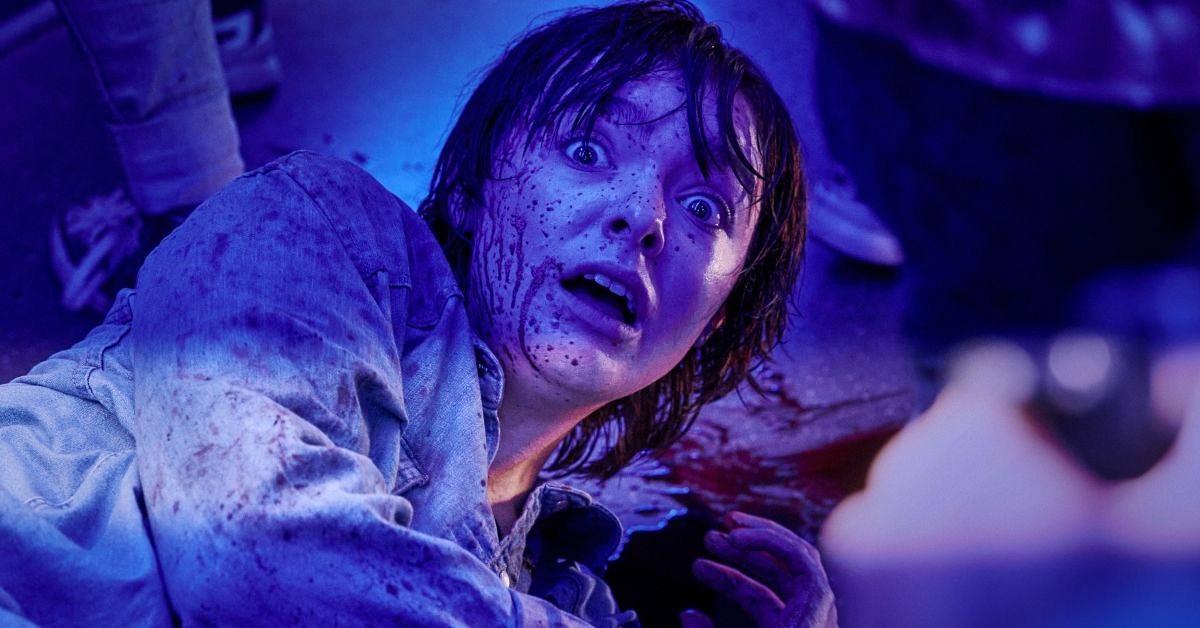 A Cheap Attempt at Wokeness Can't Save David Blue Garcia's 'Texas Chainsaw Massacre' Sequel
David Blue Garcia's 2022 horror flick 'Texas Chainsaw Massacre' aims to bring a fresh feel to the franchise. Sadly, the well-intended film hacks itself to pieces.
We can only be hacked and slashed at by a two-faced (or three-faced, maybe four-faced) Texan butcher waving a chainsaw so many times before the novelty of that sadistic fantasy wears off. Listen, we have no problem with a gory horror film that knows what it is — a depthless journey filled with wonderfully disgusting visuals and a relentless, petrified final girl.
Article continues below advertisement
With David Blue Garcia's 2022 sequel Texas Chainsaw Massacre, however, viewers are met with a convoluted mess. The Netflix film tries but fails to emulate relevant themes from Jordan Peele's near-perfect 2017 film Get Out and David Gordon Green's triumphant 2018 Halloween sequel. And sadly, we don't need a chainsaw to tear this horror flick to shreds.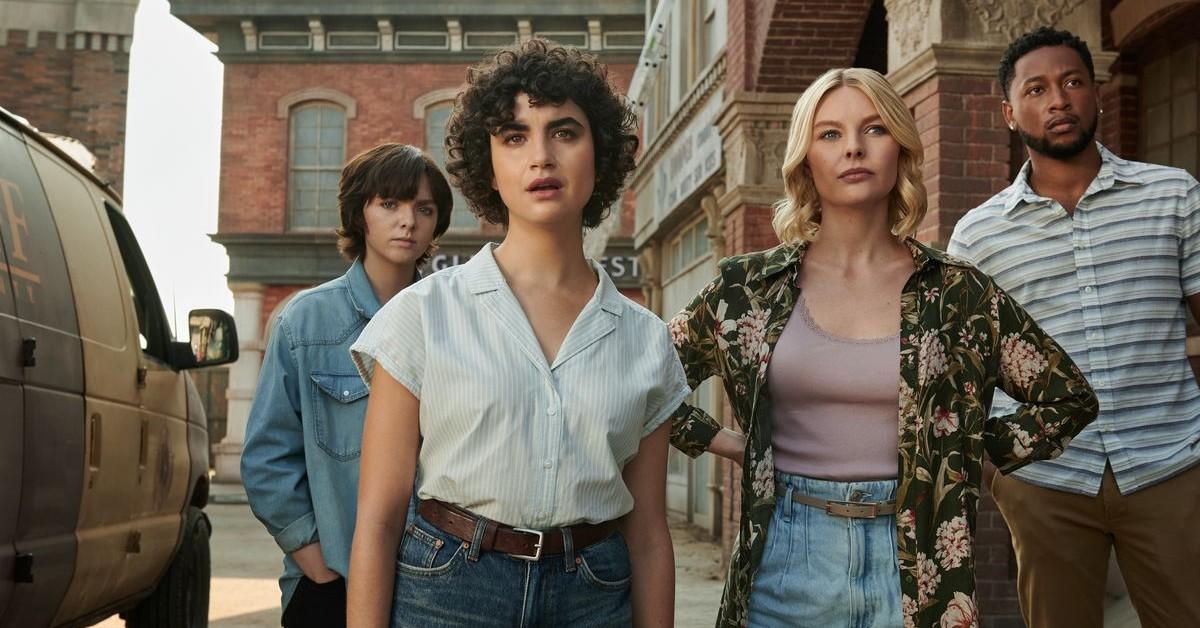 Article continues below advertisement
While Tobe Hooper's original 1974 masterpiece that started it all, The Texas Chain Saw Massacre, was certainly a violence-heavy slasher flick, it successfully included current sociopolitical elements. Salon even called it "a metaphor for Nixon-era mayhem."
From writer Chris Thomas Devlin, 2022's Texas Chainsaw Massacre — which serves as a direct sequel to the 1974 film — failed to re-create the surreal, oddball OG magic. Following ignorant do-gooders Melody (Sarah Yarkin), her high school–aged younger sister Lila (Elsie Fisher), and their pals Dante (Jacob Latimore) and Ruth (Nell Hudson), TCM highlights their pretentious attempt to start a new business venture in a Texas ghost town.
Article continues below advertisement
Texas Chainsaw Massacre
Our Rating
With a barely-there plot, horrid characterization, and a failed attempt at incorporating current sociopolitical themes, Texas Chainsaw Massacre is a pale imitation of its original predecessor.
Netflix Premiere: Feb. 18, 2022
Director: David Blue Garcia
Cast: Mark Burnham, Olwen Fouéré, Elsie Fisher, Nell Hudson, Sarah Yarkin, Jacob Latimore
Screenplay by: Chris Thomas Devlin
Runtime: 1h 23m
Rating: R
Their arrival occurs nearly five decades after the Leatherface murders in the '70s — which saw young Sally Hardesty (Marilyn Burns) as the lone survivor. With the exception of the more likable, trauma-plagued Lila, we can understand why the wide-eyed newbies aren't welcome by the locals of Harlow, Texas. For context, one man calls the gang of 20-somethings "gentrif--kers."
Article continues below advertisement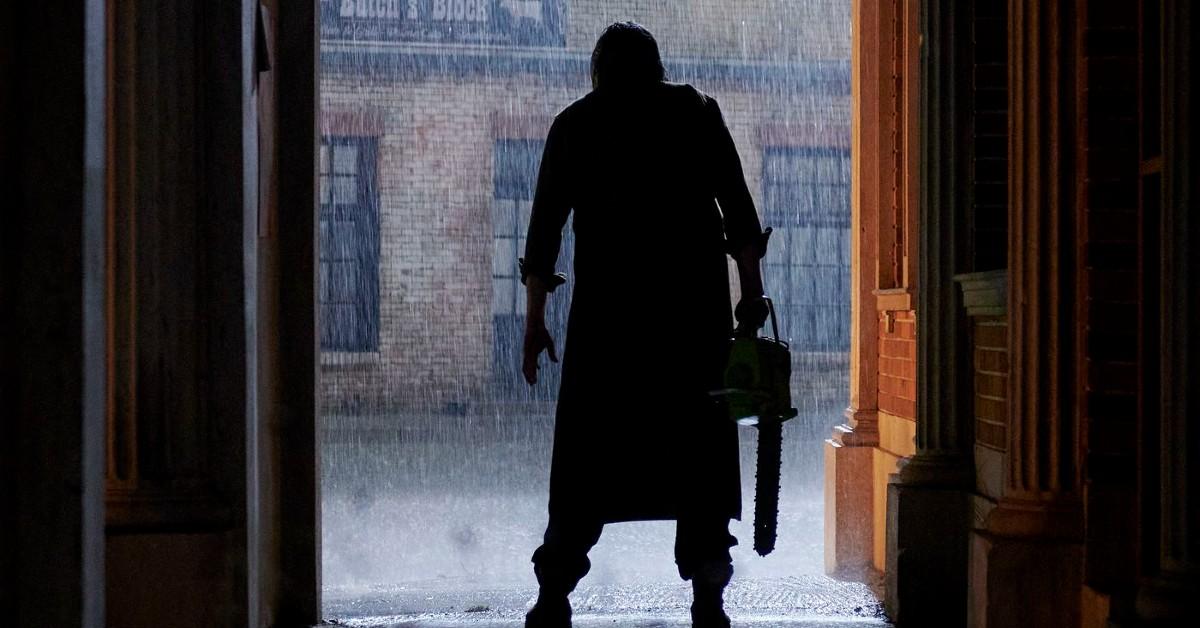 The city-slicker trespassers are on a mission to bring their liberal agenda and urban-inspired art galleries and restaurants to Harlow, all while making their disdain for guns and proudly hung confederate flags (rightfully so, of course) known. With overall goodness in their hearts, the liberals' nightmare begins when they accidentally disturb the deranged Leatherface's (Mark Burnham) home. This is about where the extent of the plot ends.
Article continues below advertisement
Their dreams of new beginnings soon come crashing down when always-silent Leatherface seeks his bloody revenge. But, honestly, we couldn't care less about what happens to our protagonists. Characterization is lost in this film, especially when it comes to Dante and Ruth. Unfortunately, it seems as if Dante's sole purpose in the film is to add a Black perspective, which is still minuscule. Ruth, well, she's blond and terrified. Shout out to actress Nell Hudson for doing her very best with forgettable lines and a watered-down storyline.
Out of everyone, Lila is the most developed character, yet it feels like we're rooting for her simply because we adore Golden Globe nominee Elsie Fisher (who totally killed it in Bo Burnham's Eighth Grade). That's admittedly not a good reason to root for a hero. Lila's horrific past is eventually revealed, which, too, feels like a poorly executed ploy to include modern-day political relevance surrounding gun control in America.
Article continues below advertisement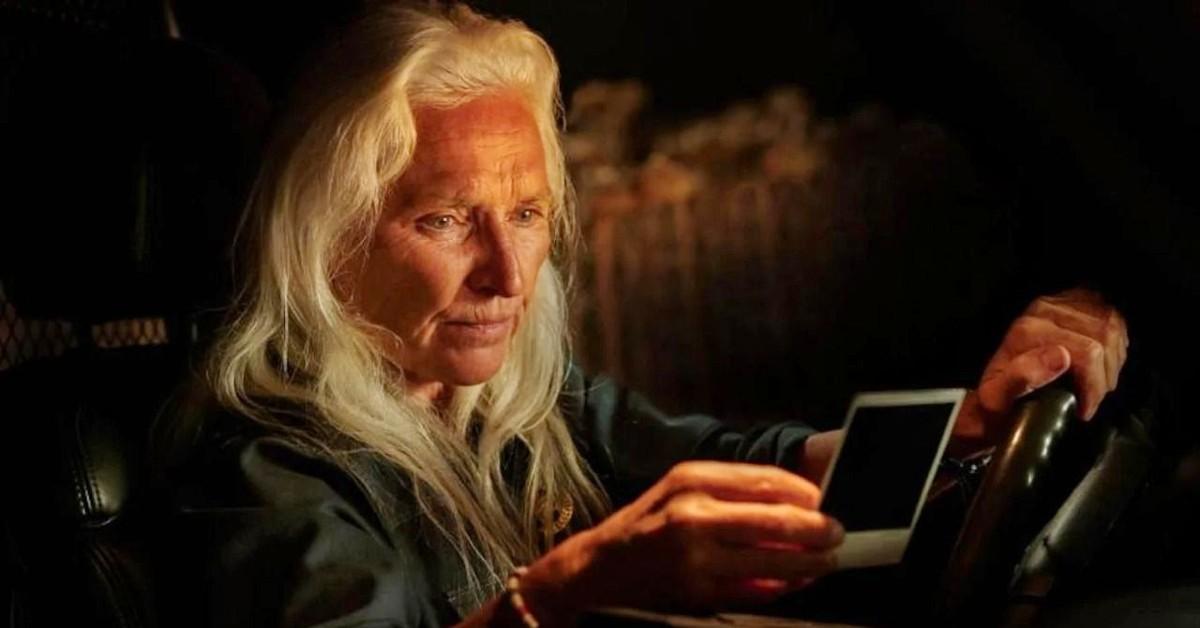 Even the original final girl Sally Hardesty's (Olwen Fouéré) thirst for vengeance comes off as disingenuous (as if her character was directly plucked from the likes of 2018's Halloween and 2019's Terminator: Dark Fate). With a familiar gray-haired, rugged, dare we say butch appearance (i.e., Jamie Lee Curtis and Linda Hamilton), it's as if Leatherface stripped Sally of her previously vibrant femininity. She boasts a look that might as well say "I've had enough of this s--t."
Article continues below advertisement
Though Texas Chainsaw Massacre has many, many more flaws than it does strengths, we'll confess that it's never boring and its most suspenseful, gruesome moments add necessary texture. Not to mention, the cinematography is downright stunning. With subtle nods to iconic 1980 films The Shining and Friday the 13th, the camera direction and often warm colorization add life to an otherwise disappointing horror franchise sequel.
All in all, current themes related to race, gun control, social media, and the clash of city folk versus country folk fail to organically drive the shoddy storyline and wishy-washy characters. With that being said, perhaps our main complaint is that not one victim is hung on a butcher's hook.
Texas Chainsaw Massacre is currently streaming on Netflix.