What Is 'Nope' About? Fans Are Wondering if a New Cinematic Universe Is in the Works
What is 'Nope' going to be about? Jordan Peele's newest horror movie is staying tight-lipped on its plot, but fans are coming up with theories.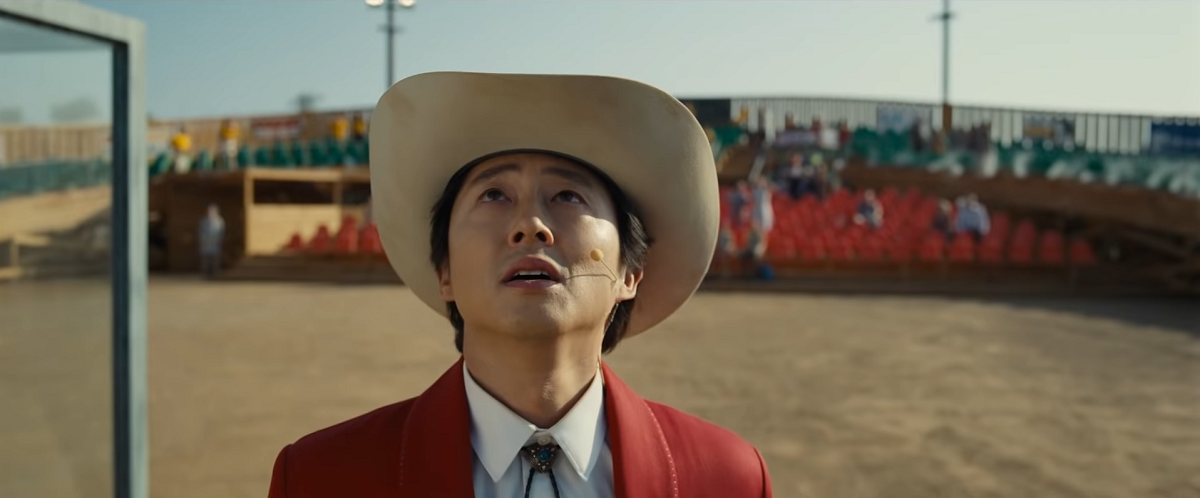 Jordan Peele has gone from "jordan peele sweating gif" to horror movie mastermind throughout his career, and he's looking to further cement his reputation with Nope. The upcoming horror movie recently dropped a tantalizingly short teaser that only offers a brief glimpse into what the film's about. The movie's poster and ad campaign are also noticeably vague with the details. Before the official trailer drops, what can we glean in terms of what the film is about?
Article continues below advertisement
Having once been best known for his comedy work on Key & Peele, Jordan Peele rose to prominence as a movie director with the 2017 horror film Get Out. The strikingly horrifying plot and poignant commentary on racism propelled the film to become a modern horror classic that received critical acclaim upon its release. He then directed another horror film called Us in 2019, starring Lupita Nyong'o and Winston Duke.
But what new horrors will Jordan Peele introduce us to in Nope?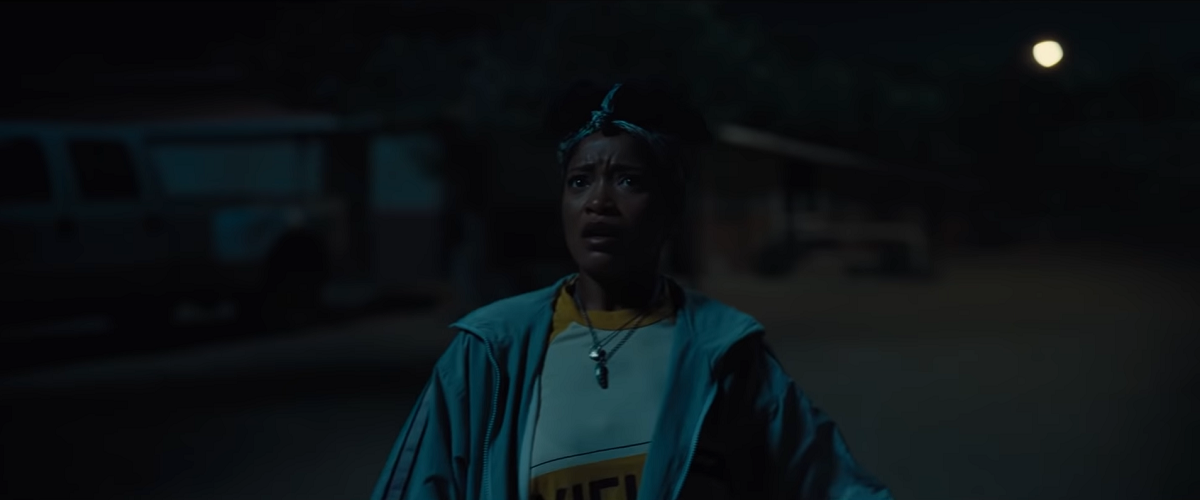 Article continues below advertisement
What is 'Nope' about? The marketing has been extremely vague.
One of the scariest things about Nope as of now is how little we know about the film. The first official teaser posted in February 2022 is simply titled "From Jordan Peele" on YouTube. And the teaser itself simply rattles off Jordan Peele's previous horror films before teasing mere seconds of Nope, in which the main stars look horrified at some unspecified horror. The poster for the film has been shared, but it just shows a circular cloud floating over a city, a string of flags trailing behind.
In terms of sheer horror vibes, this entire film gives off big "nope" energy already. The fear of the unknown and combined with some truly unsettling imagery is already making us super wary about what the film has in store. We could very well be looking at an alien abduction story from Peele.
But we'll know more soon. According to the official Monkeypaw Productions Twitter, the official trailer will be unveiled on Sunday, Feb. 13, likely during the Super Bowl.
But fans already have theories.
Article continues below advertisement
Fans are plenty hyped for Nope, with one user tweeting that "a new masterpiece is on its way." But the nature of the film already has fans wondering about how big this movie will be.
The film stars Daniel Kaluuya, Keke Palmer, and Steven Yeun, each of whom appears in the teaser. Daniel Kaluuya is particularly noteworthy, as he previously starred in Get Out. His return to Jordan Peele's horror directing has some fans wondering if a shared universe between the three movies is in the works.
Article continues below advertisement
One user commented on the official teaser, "Watching this teaser trailer makes me even more convinced that Get Out, Us, and Nope are all part of the same universe and interlinked. I really, really hope that's true!! Let's get ready for the Peeleverse!!!"
It certainly wouldn't be the first time three sci-fi movies were retroactively linked as part of the same universe. 2008's found-footage monster movie Cloverfield eventually received spiritual "in name only" sequels with 2016's 10 Cloverfield Lane and The Cloverfield Paradox in 2018.
Could Jordan Peele be working on his own Twilight Zone-like universe of random horrors? We'll find out soon enough.
Nope is scheduled to be released on July 22, 2022.