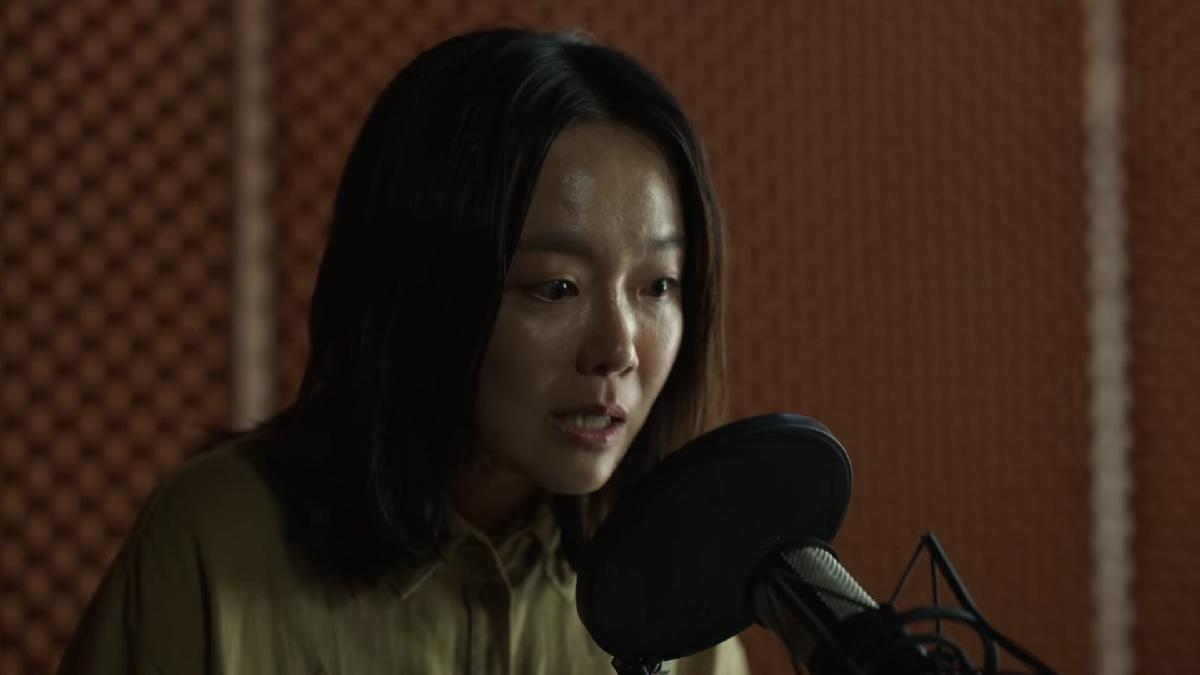 Ms. Park in 'All of Us Are Dead' Is Probably the Only Teacher Who Cared About the Students
Spoiler alert: This article contains spoilers for the show All of Us Are Dead.
Lines are clearly drawn between the students and the faculty in All of Us Are Dead. But while many of the kids in Hyosan High School are forced to fend for themselves amid the zombie apocalypse — and the adult faculty pretty much leaves them for dead — Park Sun-hwa (Lee Sang-hee) is the only teacher who tries looking after the students during the initial outbreak. What happens to her by the end of the series?
Article continues below advertisement
In All of Us Are Dead, Hyosan High School becomes ground zero for a deadly zombie virus as it tears through the student body and out into the city. With few ways to communicate with the outside world, the students are forced to band together and try to survive hordes of the undead. Alliances are made and romantic sparks fly throughout this South Korean zombie drama that's been topping U.S. Netflix charts since its release.
What happens to the beloved teacher in the end?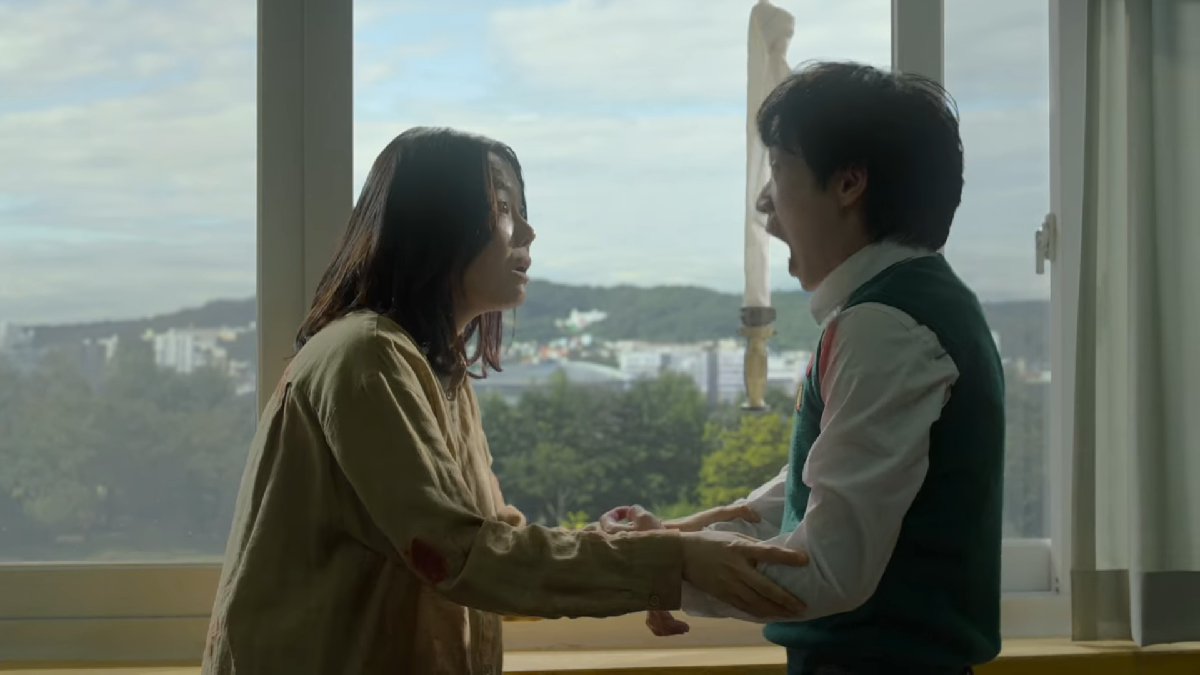 Article continues below advertisement
What happens to Ms. Park in 'All of Us Are Dead'?
As an English professor at Hyosan High School, Ms. Park is a tough but kind teacher who wants to make sure that her students learn and stay well. As part of the school's policy for students to turn in their phones during class, she even goes so far as to memorize which models her students have in case they ever turn in fake ones. When student Kim Hyun-joo enters the classroom having been infected and slowly turning, she takes immediate action to escort her to the school infirmary.
During the initial outbreak, Ms. Park is practically the only faculty member who shows concern for the students as the administration refuses to take immediate action. After making it to the broadcasting room, she makes an emergency announcement urging the kids to hide or escape as they can. Eventually, the main group of survivors including Nam On-jo (Park Ji-hu) and Lee Cheong-san (Yoon Chan-young) meet up with her.
Article continues below advertisement
Though she's relieved that some of her students are safe, she unfortunately doesn't last much longer after that. When student Lee Na-yeon (Lee Yoo-mi) becomes ostracized for purposefully infecting another student with the zombie virus, she leaves the safety of the broadcasting room. Ms. Park goes after her to try and keep her safe, but the zombie horde isn't far behind.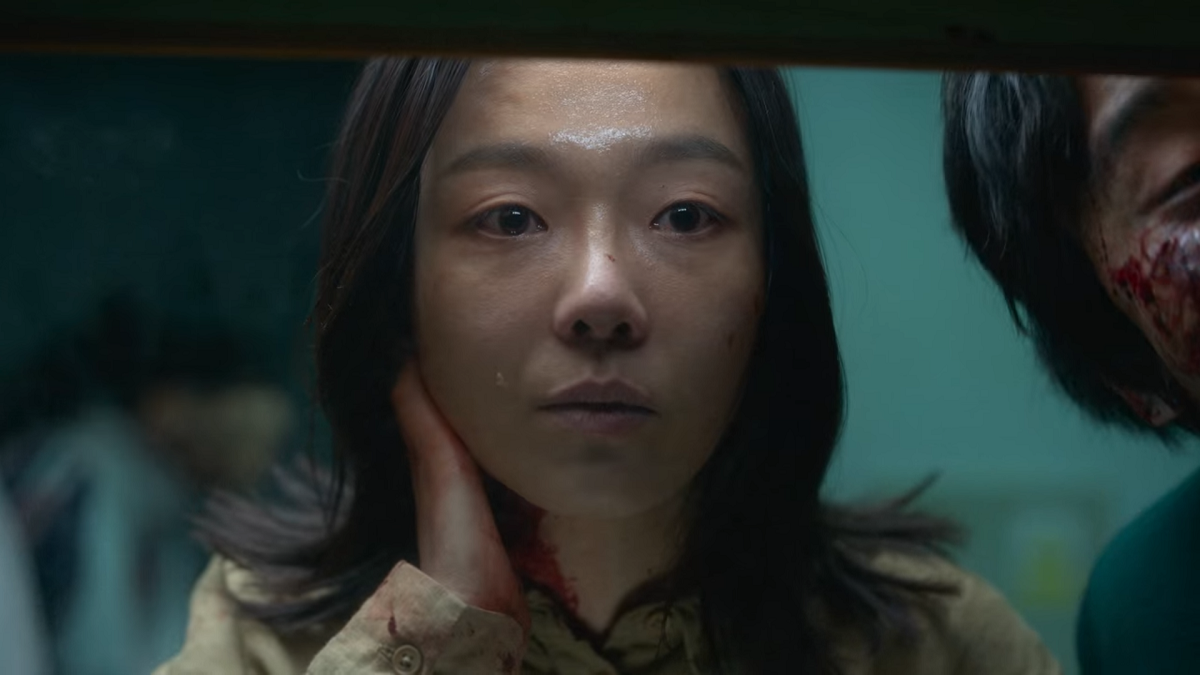 Ms. Park is subsequently bitten and infected. Thinking quickly, she locks Na-yeon in an empty room to keep her safe. In her final moments before turning, she urges Na-yeon to reunite with the rest of the students and apologize for her actions. Even as a zombie, she is never seen again. But throughout the entire outbreak up until her infection, all she ever thought about was protecting the students from harm.
The entire first season of All of Us Are Dead is currently streaming on Netflix.