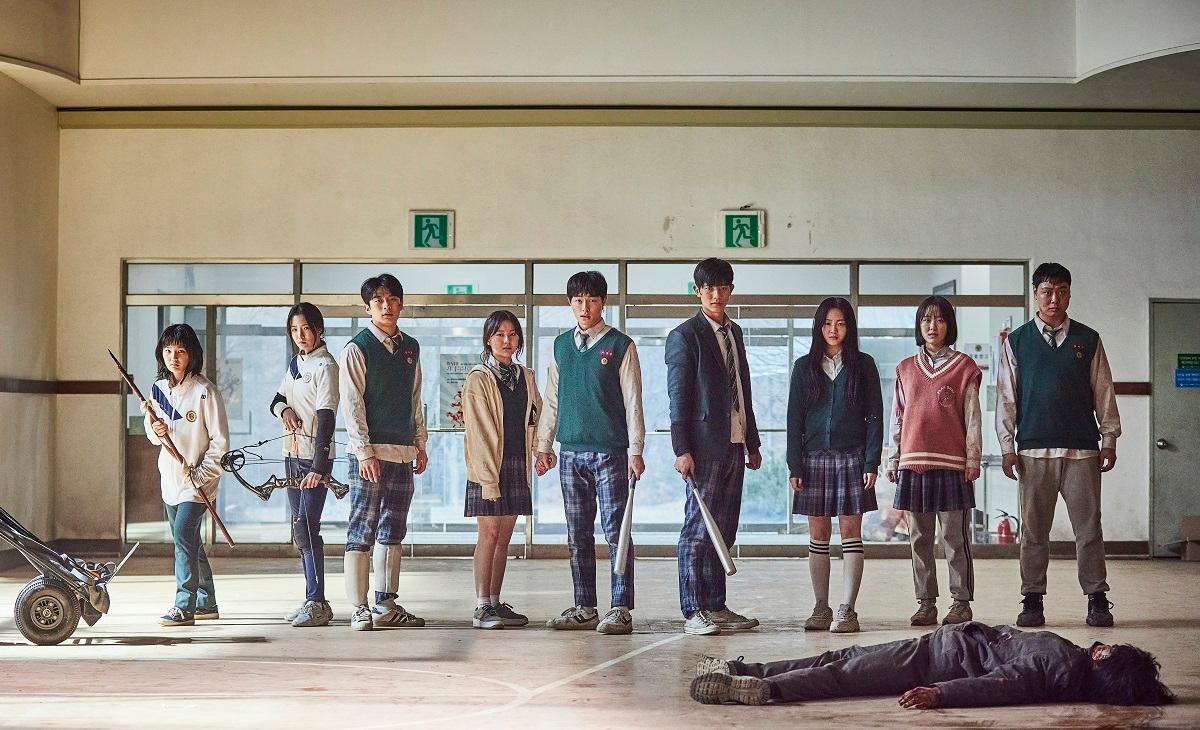 Who Makes It out Alive (or Not So Alive) in 'All of Us Are Dead' on Netflix?
It's a zombie apocalypse, so you know people are going to die. But who is able to survive the undead in 'All of Us Are Dead' on Netflix?
Spoiler alert! This article contains spoilers for All of Us Are Dead on Netflix.
As a zombie apocalypse show, All of Us Are Dead features plenty of casualties as students try to survive a zombie outbreak at Hyosan High School. After the outbreak occurs, the school quickly becomes ground zero for a deadly epidemic. Students are forced to rally together in order to avoid getting infected and find a way to survive as the virus spreads.
The series primarily focuses on two groups of students. Though initially isolated from each other, they eventually team up to try and survive. But does anyone actually make it out alive?
Article continues below advertisement
Who survives in 'All of Us Are Dead'? The first group started off considerably large.
A large group of students sets up camp in the school's media room. While most of the initial group fall victim to the zombies in one way or another, several of them survive long enough to be rescued and brought to a quarantine zone.
Nam On-jo (Park Ji-hu) proves to be a major factor in the team's well-being. Using survival skills taught to her by her firefighter father, she's able to guide the team along until the end.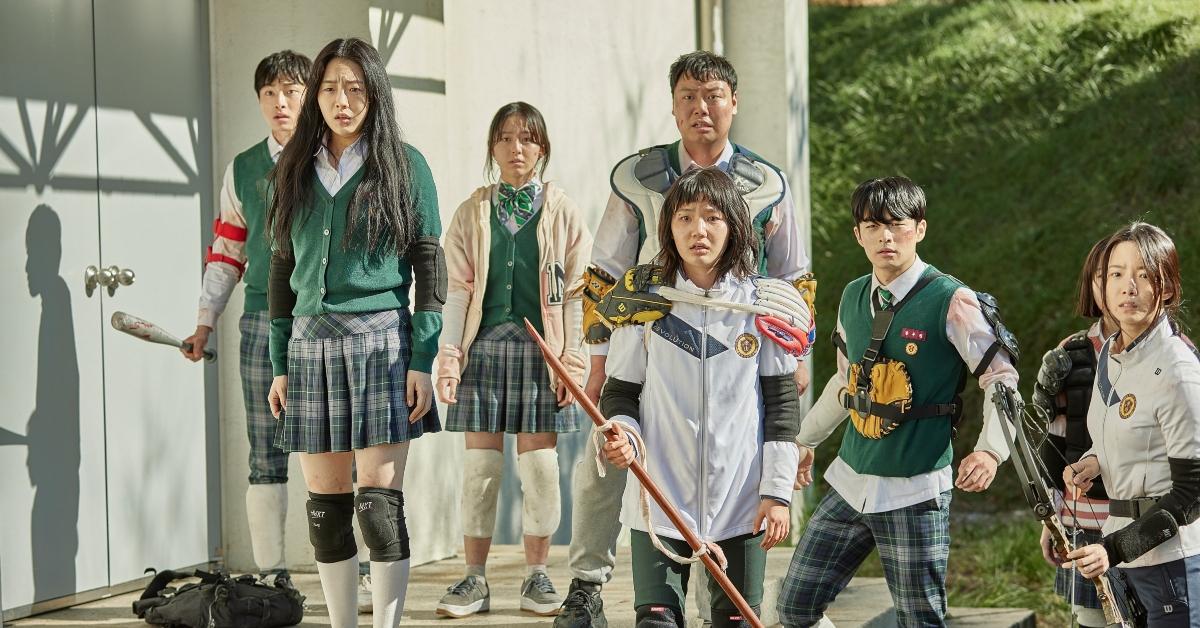 Lee Su-hyeok (Park Solomon) provides much of the muscle as he fends off zombie hordes and becomes one of the lucky ones. Yang Dae-su (Im Jae-hyuk) and his heavy-set build makes him a formidable wall against the undead, allowing him to survive. Seo Hyo-ryung (Kim Bo-yoon) also makes it alongside her classmates, despite her penchant for lacking hope.
Choi Nam-ra (Cho Yi-hyun) manages to survive as well, though her situation is outstanding, to say the least.
Article continues below advertisement
Nam-ra is one of a select few to show some form of immunity to the virus. Despite being bitten, she retains her humanity. However, she attains heightened hearing similar to the zombies and has had to resist the urge to feast on human flesh. Though she survives, she makes the difficult decision to split up from her friends in order to protect them from her hunger.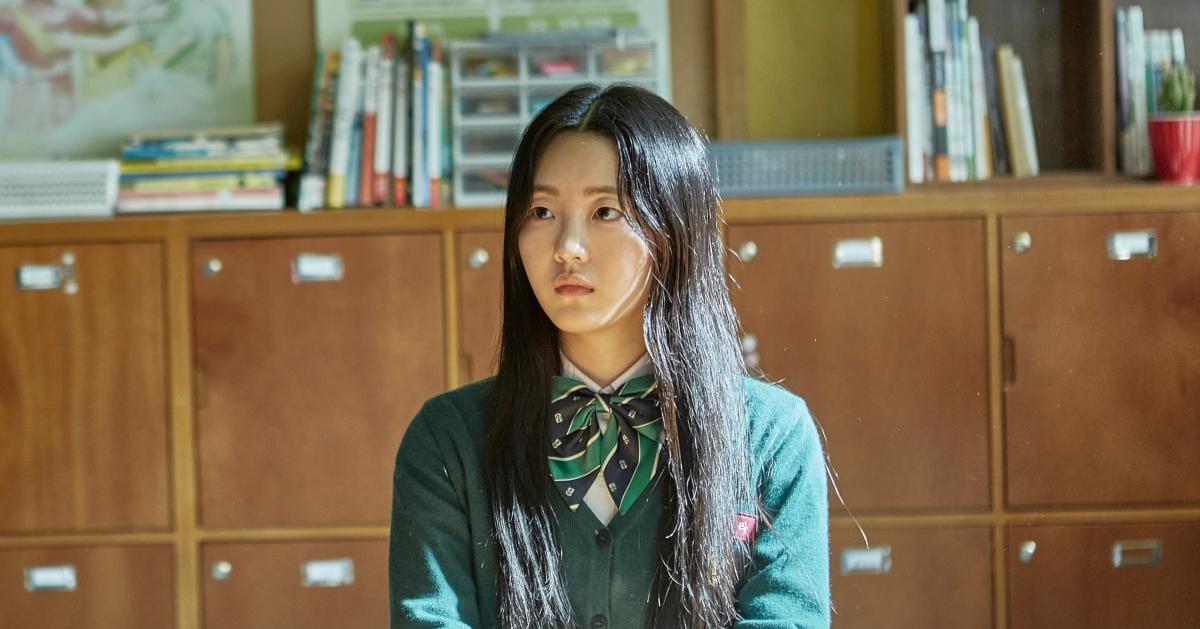 Article continues below advertisement
A second group of students had the will and the arrows to survive.
A separate group of four survivors formed in a school bathroom. In the end, only two of the manage to survive.
As a prodigal archer, Jang Ha-ri (Ha Seung-ri) hardly ever misses as she uses her bow and arrow skills to pick off zombies from afar. Meanwhile, the foul-mouthed Park Mi-jin (Lee Eun-saem) relies on her boldness to survive alongside her newfound friends.
One supposed survivor worthy of mention is Min Eun-ji (Oh Hye-soo). As another half-human, half-zombie, she breezes past the zombies as she leaves the school on her own. She's eventually picked up and brought to the quarantine zone. But upon discovering that she's infected, the military brings her in for studying. Her ultimate fate is unknown, but her containment room is eventually cleared out.
The entire first season of All of Us Are Dead is currently streaming on Netflix.