The Comedy of 'Murderville' Rests on the Shoulders of the Celebrity Guest Stars
Celebrity guest stars are at the heart of Netflix's 'Murderville.' So here's our ranking of the guest stars from the best performances to the worst.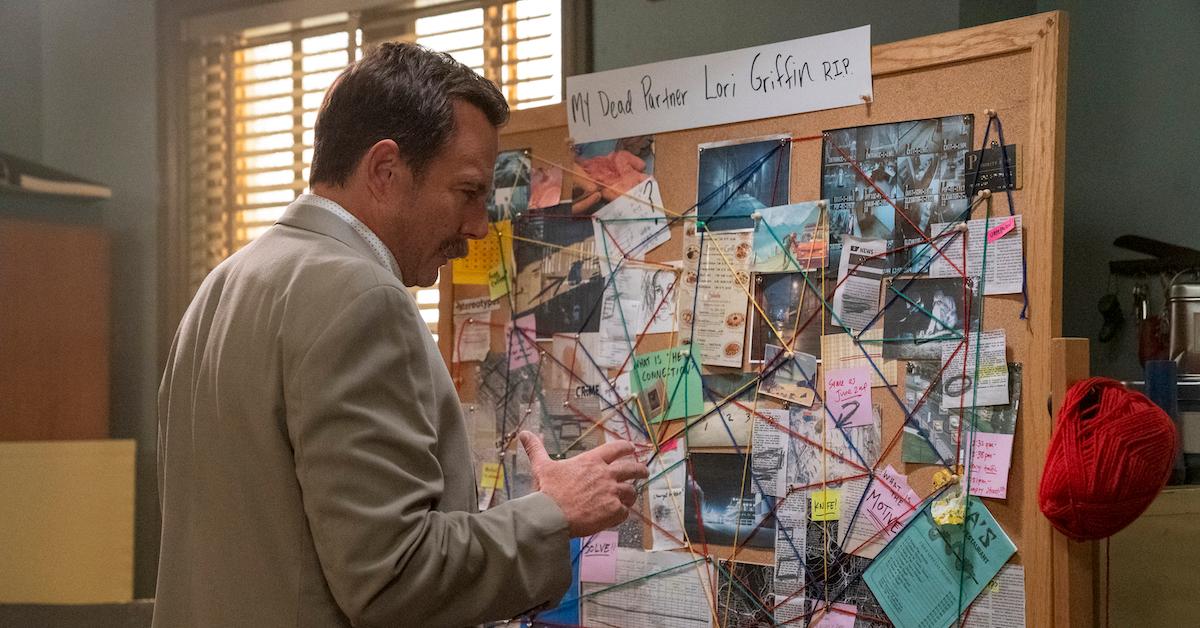 Murder mystery whodunnits, with their combination of comedy and sleuthing skills, have been a cultural staple for decades, from board games to farcical films. The newest media to join the canon is Netflix's Murderville, a murder mystery in which celebrity guests are tasked with improvising through a murder case to find the culprit.
Article continues below advertisement
Led by charismatic improv pro Will Arnett as Senior Homicide Detective Terry Seattle, there's a lot of potential for Murderville to be hilarious. However, because every episode uses the same formula to help guide the improvisation, it's up to the celebrity guest to truly bring their A-game. So which celebrity guest stars are the best and which are the worst? Here's our rankings for the Murderville's six episodes.
#1 — Kumail Nanjiani in 'Murderville' Episode 3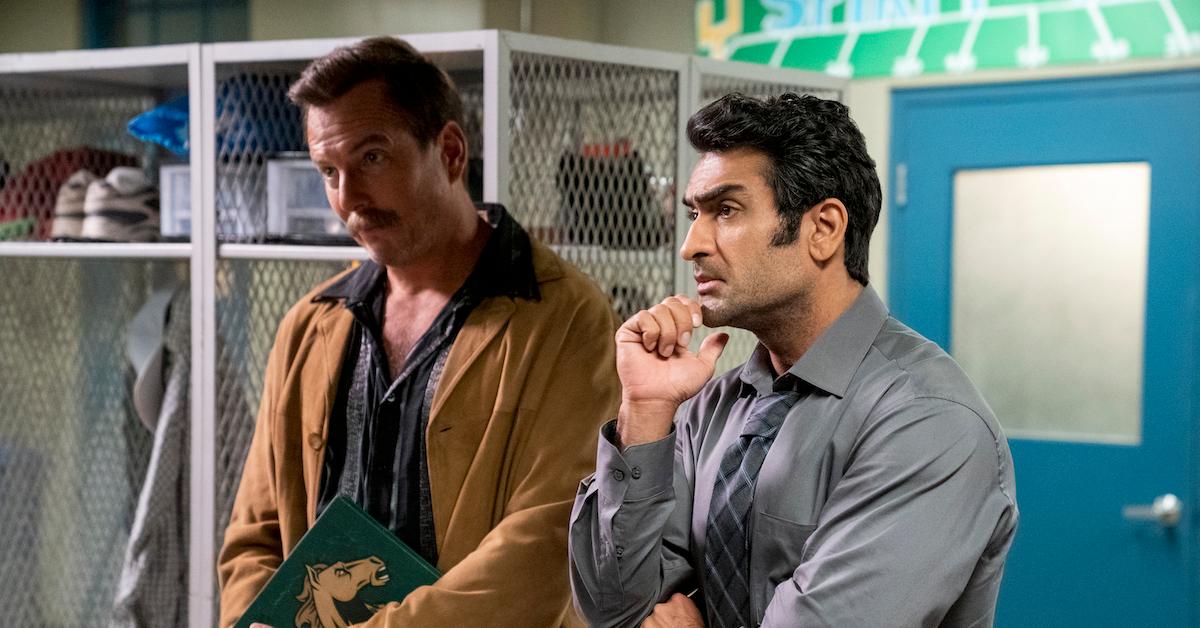 It's no surprise that master of comedy Kumail Nanjiani shines in Murderville. His performance stands out because not only does he know how to "yes, and..." (a core principle of improv), but he knows how to bring the game back to Will. For example, Terry plays with Kumail gasping in different ways when *gasp* there's been a murder! And later, Kumail flips his funny walk into subtle flirting with Terry's high school crush.
Article continues below advertisement
#2 — Ken Jeong in 'Murderville' Episode 6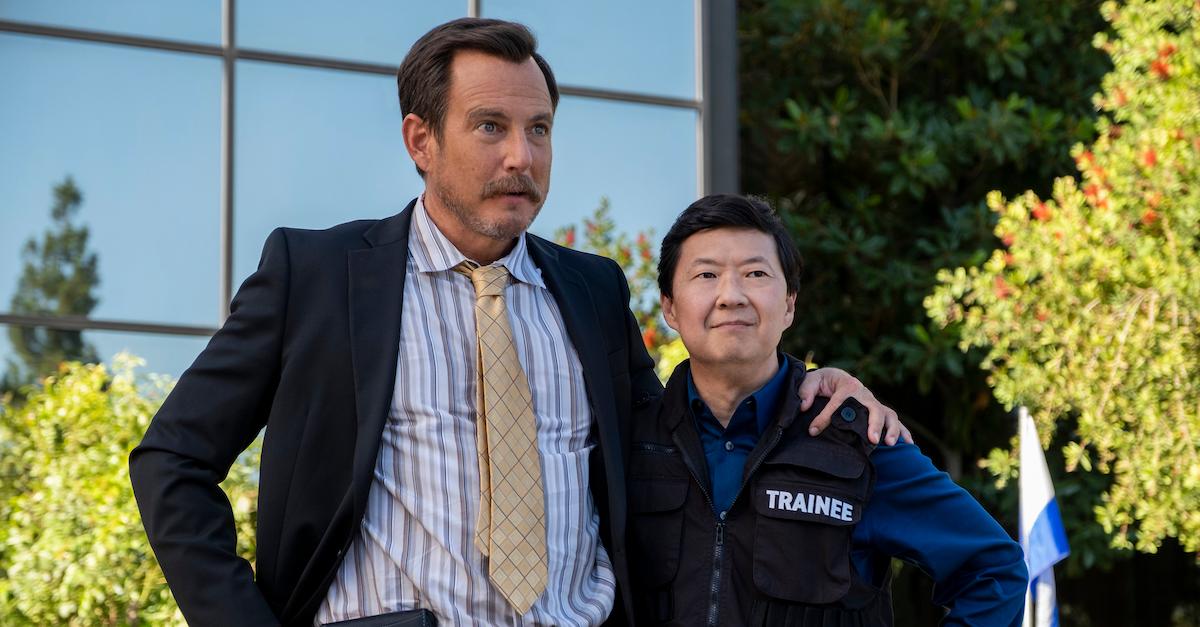 Coming in a close second, it's no surprise that Ken Jeong is notably hilarious in Murderville. Like Kumail, Ken knows how to accept what's given to him and then add some spice to it. If there's anything we can count on from Ken in any of the project he's in, from The Hangover to Community, it's his commitment to the role. And Murderville is no different.
Article continues below advertisement
#3 — Annie Murphy in 'Murderville' Episode 4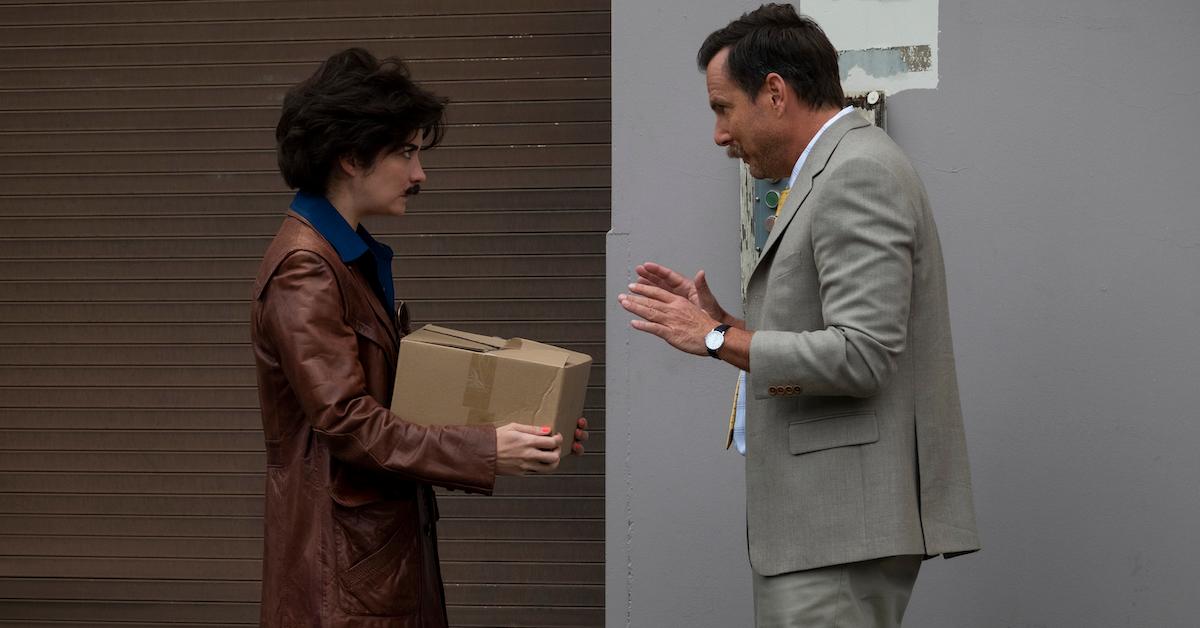 Annie Murphy's episode starts off a little hesitantly, as Terry Seattle is immediately excited at the prospect of working with a woman. However, Will and Annie's friendly rapport quickly takes over, as Annie takes on a "straight man" role to Terry's character while still happily playing along. Plus, whenever actors break and laugh onscreen, we can't help but laugh along with them. Annie clearly has fun, and is also very good at going undercover as a food truck operator for a mob. Yes, it is as absurd as it sounds.
Article continues below advertisement
#4 — Conan O'Brien in 'Murderville' Episode 1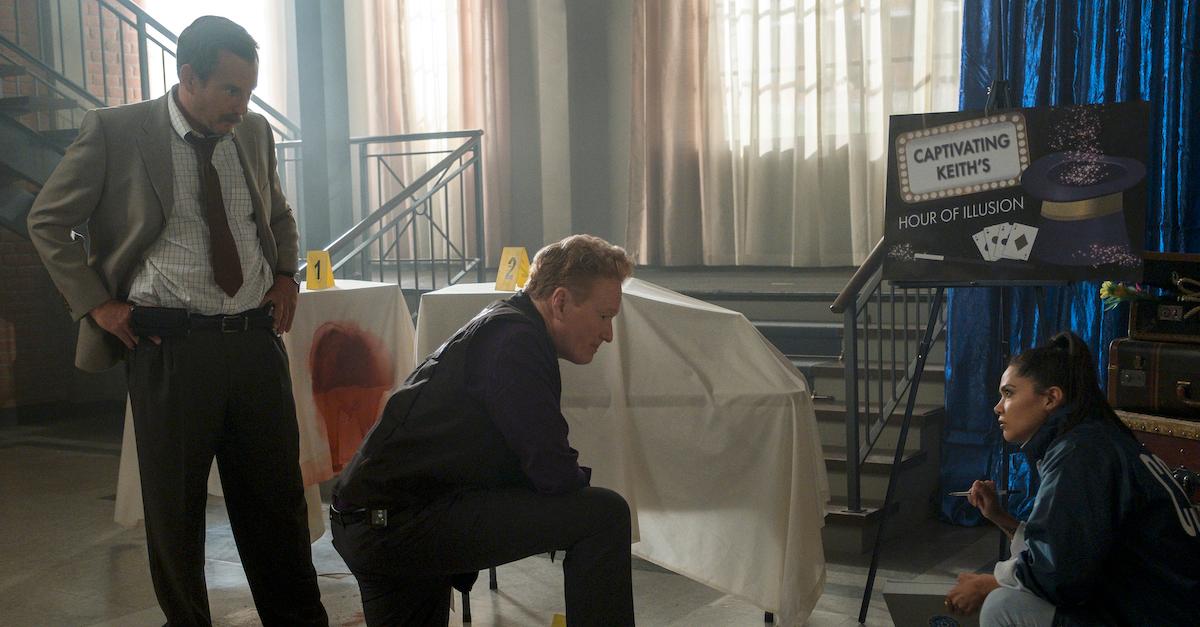 Maybe Conan O'Brien's episode of Murderville just suffers from "pilotitis," a word we just made up that means the first episode of any show may not be as good as the rest of the series. Everyone is clearly finding their footing, and Conan seems to have no idea what he's in for. This episode definitely has its moments though; one of the best is Terry's chair-throwing excited reaction to simple close-up magic.
Article continues below advertisement
#5 — Marshawn Lynch in 'Murderville' Episode 2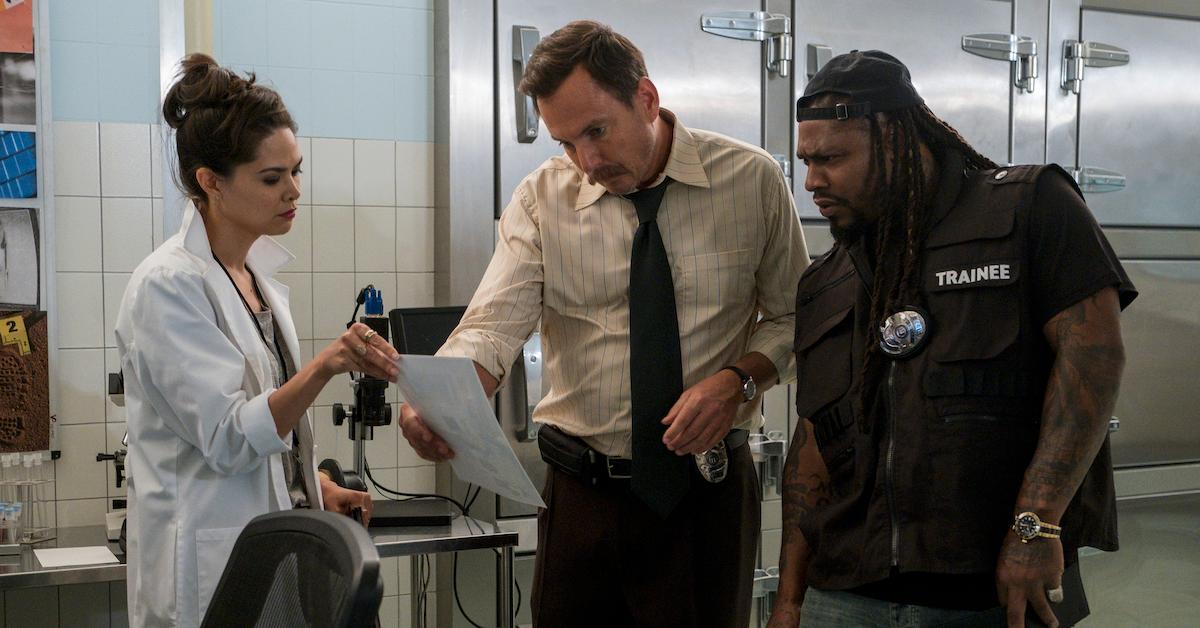 Everyone is still finding their footing in Episode 2, but we have a much better idea of what's going on when former NFL running back Marshawn Lynch joins Terry Seattle in cracking the crime. (Was Terry's name inspired by the fact that Marshawn used to play for the Seattle Seahawks?) Unfortunately, Marshawn is overshadowed by guest star Rob Huebel, who plays all three of the suspects. It's a very funny premise, so Marshawn's "I'm a goofy but cool NFL player" schtick doesn't quite shine here as much as it might elsewhere.
Article continues below advertisement
#6 — Sharon Stone in 'Murderville' Episode 5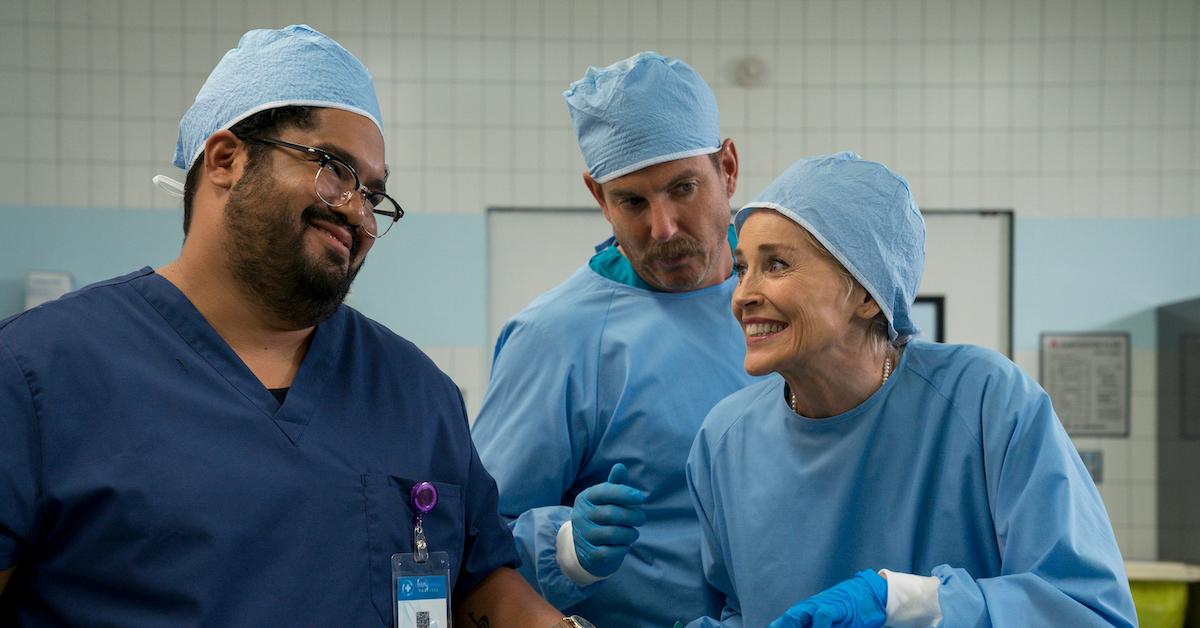 We're sorry, Sharon, we really are. Especially because Sharon Stone's starring role in Basic Instinct is essentially the dramatic version of Murderville. Sharon just cares way too much about solving the crime. And although she starts to figure out how to turn her impatience with Terry into more of a joke by the end of the episode, all of the episode's standout moments are thanks to the surrounding players.
Article continues below advertisement
And we have to say that of all the celebrities, Will Arnett is still the best star. He plays his own long-form improv game, finding ways to bring up his random obsession with Tommy Tune throughout the series while figuring out his post-divorce life.
Article continues below advertisement
Every episode of Murderville is worth watching, if just for the rare moments of hilarious brilliance that come at least once an episode thanks to Will. However, those moments are constant with Kumail Nanjiani, making Episode 3 a must-watch. Plus, the kooky crimes (for example, a magician accidentally murdering his assistant when sawing her in half a la the first episode) lead to some truly laugh-out-loud moments.
Murderville premieres on Feb. 3 on Netflix.