'The Bachelor' Season 28 Star Joey Graziadei Ends up With [SPOILER]
If you can't wait to find out how Season 28 of 'The Bachelor' ends, read on because we have all the spoilers you need (including who Joey picks!)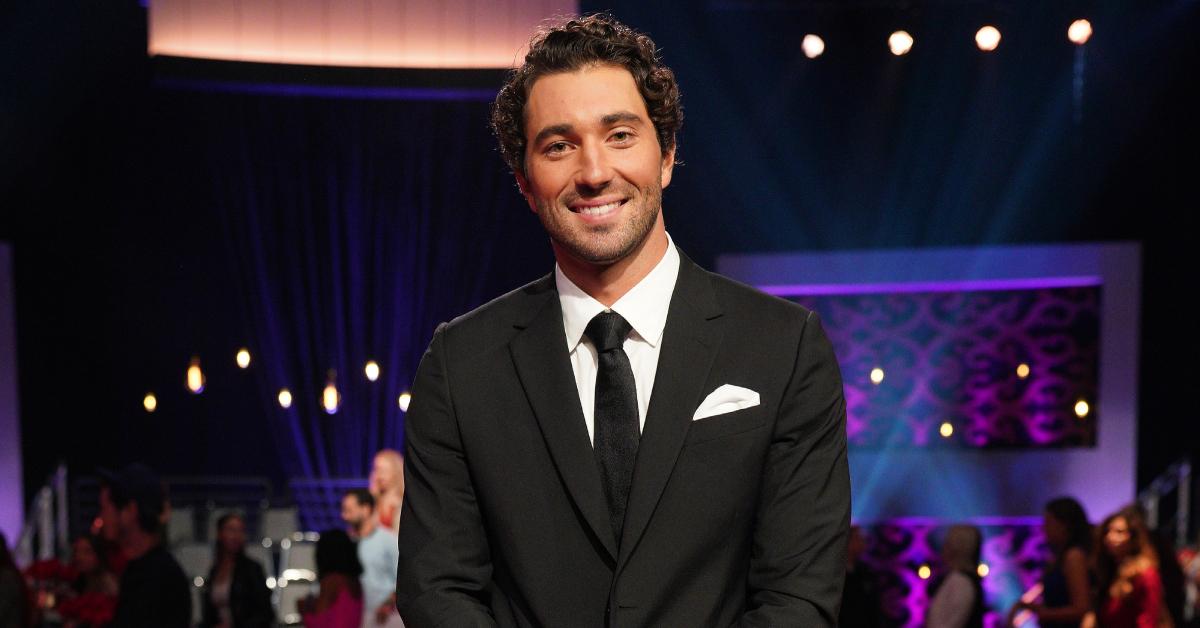 The Gist:
In August 2023, Joey Graziadei was announced as the lead for Season 28 of The Bachelor.
Although the season hasn't aired yet, spoilers are available for those curious about Joey's journey.
Article continues below advertisement
Spoiler alert: This article mentions major potential spoilers for Season 28 of The Bachelor.
It's that time of the year again — yes, we're talking about The Bachelor spoilers! Every year around this time, resident spoiler king Reality Steve shares the scoop regarding the latest season of the reality dating show.
Thankfully, this year is no different! So, if you're eager to know how Season 28 leading man Joey Graziadei's journey to find everlasting love ends, keep scrolling because we have all the juicy spoilers you're looking for — yes, that includes who Joey ends up with!
Article continues below advertisement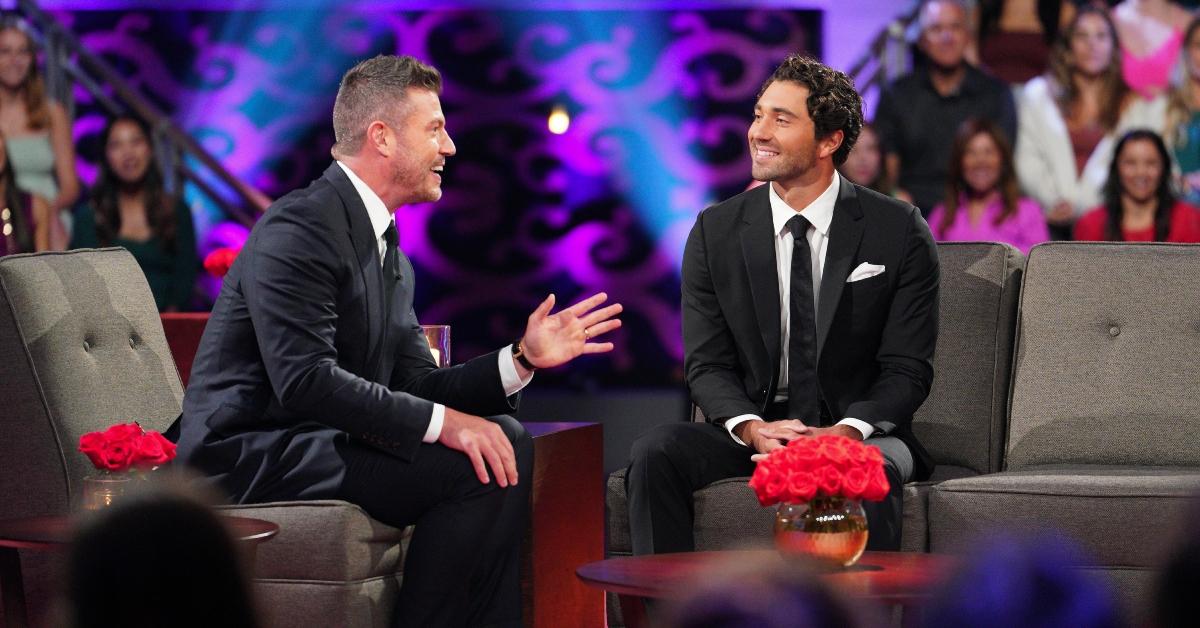 Here's all the 'Bachelor' Season 28 spoilers we know so far.
According to Reality Steve, filming for Joey's season of The Bachelor officially began on Tuesday, Sept. 19, 2023. He meets 32 women, but by the end of the night, he sends 10 of them out the door. As for the coveted first impression rose, Joey gives it to Lea Canyanan, whom he met on The Bachelorette's "After the Final Rose" episode.
Article continues below advertisement
Reality Steve reported that Lea received a letter on "ATFR" to open on the first night of Joey's season. When the time comes, Lea opens the letter and discovers she has the opportunity to steal a one-on-one date from one of the other women at any point during the season.
In an unexpected twist, she burns the letter and tells Joey she would rather he pick her for a date instead of making her steal one from someone else. Joey respects Lea's decision, which earns her the first impression rose.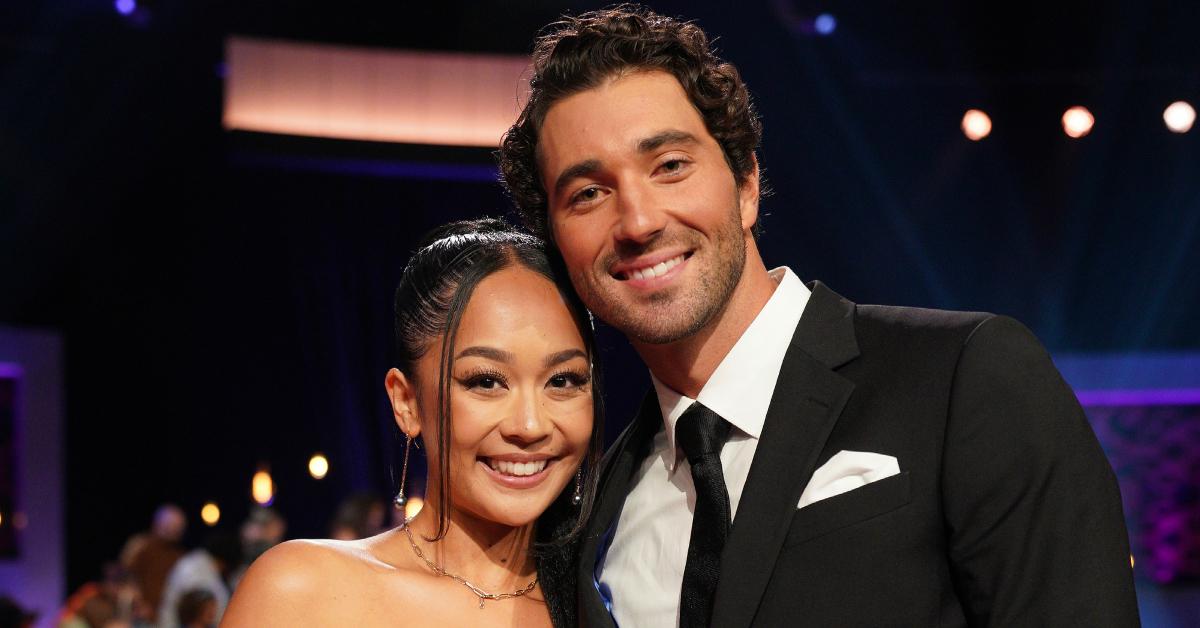 Article continues below advertisement
There are at least two public dates during the first week, including a one-on-one between Joey and Daisy Kent. On Sept. 22, 2023, the two were spotted dancing on stage at the BeachLife Festival in Redondo Beach.
On Oct. 2, just a few weeks into filming, Steve reported that Joey and the remaining ladies were filming Episode 4 in Malta. While there, he has a one-on-one date with Lexi Young; this footage shows them fully embracing the culture by dancing around in public and having fun together.
Article continues below advertisement
By the fifth episode, which Reality Steve confirmed was filming in Spain, only 12 women remain:
Daisy Kent
Jenn Tran
Jessica Edwards
Katelyn DeBacker
Kelsey Anderson
Kelsey Toussant
Lea Canyanan
Lexi Young
Madina Alam
Maria Georgas
Rachel Nance
Autumn Waggoner
Article continues below advertisement
Madina and Autumn are eliminated during the fifth rose ceremony, and the 10 remaining women head to Canada for more dates. On Oct. 13, Reality Steve shared that the group date features seven of the women competing in a game of street hocket in Old Montreal.
Maria and Kelsey T. have one-on-one dates with Joey in Montreal.
At the sixth rose ceremony, Joey sends home Jessica Edwards, Lea Canyanan, Katelyn DeBacker, and Lexi Young. That leaves six women in the running for Joey's heart — Kelsey Toussant, Maria Georgas, Rachel Nance, Kelsey Anderson, Daisy Kent, and Jenn Tran.
Article continues below advertisement
Who does Joey end up with on Season 28 of 'The Bachelor'?
Joey and the six ladies then arrive in Jasper, Alberta, Canada, and they stay at the Fairmont Jasper Park Lodge. Reality Steve revealed that there was a Polar Plunge date on Saturday, Oct. 21, in Lac Beauvert.
Reality Steve later announced that Jasper, the filming location for Episode 7, is the last place the group will visit before hometowns. He added that hometown dates start filming on Oct. 24, 2023.
Article continues below advertisement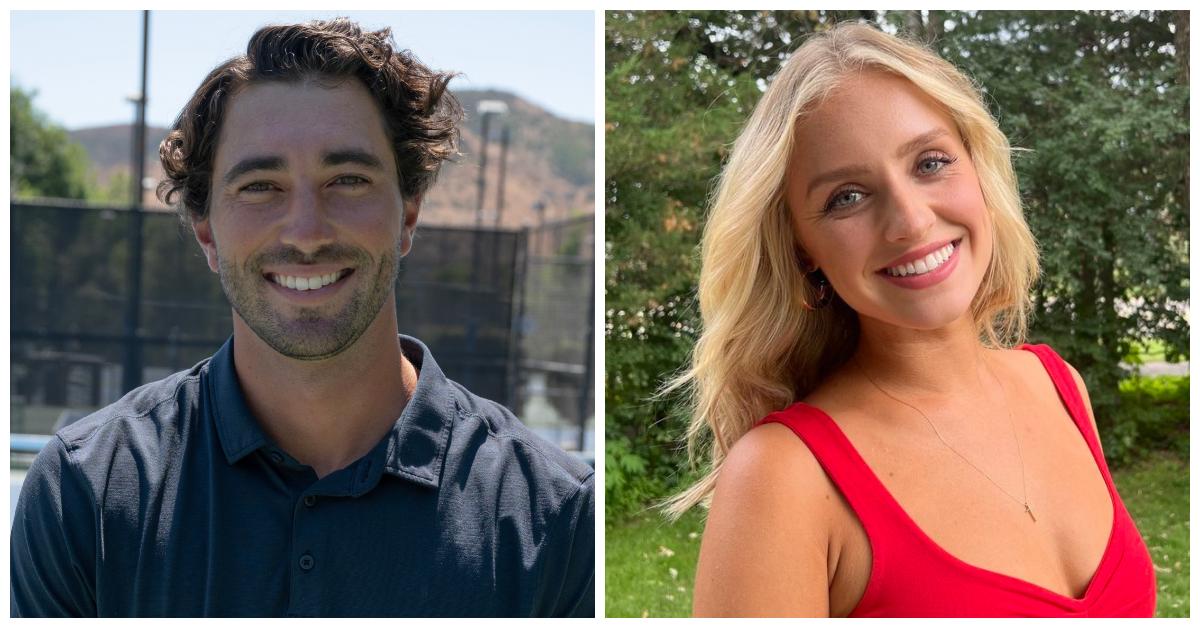 Speaking of hometown dates, Joey's final four women are Daisy Kent, Kelsey Anderson, Maria Georgas, and Rachel Nance. He eliminates Maria at the rose ceremony and soon jets off to Mexico for Fantasy Suite week.
After spending time with his final three, Joey sends Rachel packing. In the end, Joey chooses Daisy Kent — and guess what? They're engaged! Well, cheers to the happy couple and prepare for the wedding bells, folks!
Article continues below advertisement
Who's the villain in Season 28 of 'The Bachelor'?
During the Oct. 19 episode of his podcast, Reality Steve reported that the "villain" of Joey's season is Maria Georgas. If you forgot, she makes it to the final four before finally getting the boot.
Article continues below advertisement
Reality Steve simply said that Maria just doesn't get along with the other women, especially Sydney Gordon. Ahead of the third rose ceremony, Maria apparently bad-mouths Madina, who's self-conscious about her age as she's one of the older ladies on the show. Sydney hears it all, so she tells Madina. As a result, Maria doesn't like Sydney.
During a pool party, Maria and Sydney fight the entire time — but they both make it past the rose ceremony. While in Malta, the pair go on a 2-on-1 date with Joey, and in the end, he eliminates Sydney.
When does Season 28 of 'The Bachelor' premiere?
At long last, we have a premiere date! Season 28 of The Bachelor kicks off with a two-hour episode (undoubtedly full of drama) on Monday, Jan. 22, 2024, at 8 p.m. EST on ABC. Stream the next day on Hulu.