What Is Joey Graziadei's Job? Let's Get to Know 'The Bachelorette' Contestant
Joey Graziadei has already found love with his job before 'The Bachelorette'. What that job is might surprise you. Read on for details.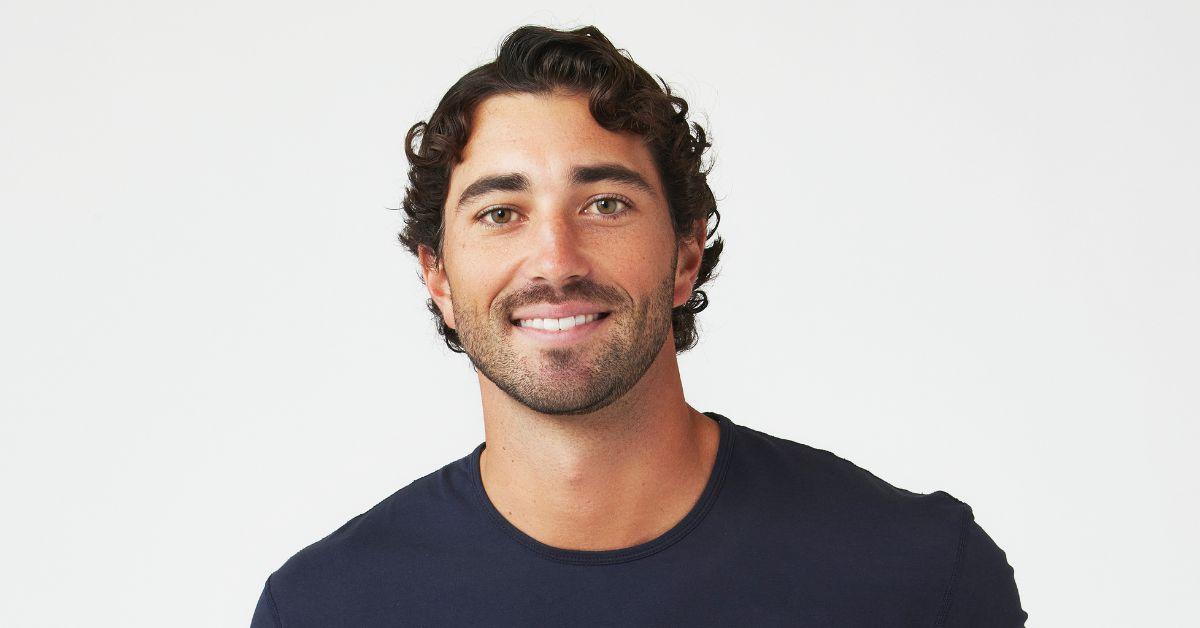 One thing Joey Graziadei seemingly wanted to make clear before entering Season 20 of The Bachelorette via his bachelor biography is that the corporate world isn't where he belongs. Instead, he moved to Hawaii to begin a career based on passion, and it's not even close to where his original career path was heading.
Article continues below advertisement
Before switching careers, Joey's work experience states that he worked in Tennessee as a sales development representative at Comdata, from August 2020 to May 2021, and as an account executive from May 2021 to October 2021 at Paylocity. His major career change began the month he left Paylocity, and it's grown from there ever since.
Now that Joey is no longer climbing the corporate ladder, we're looking into what the contestant's job is, and why this change may have worked out in Joey's favor in the end.
Article continues below advertisement
So, what kind of job does Joey Graziadei have outside 'The Bachelorette'?
After leaving his job at Paylocity, instead of going after another job in the business or communications field, Joey became a tennis instructor at The Ensworth School, which is a private school based in Nashville. After almost a year working for that school, Joey moved to Hawaii, and began his current job as a lifestyle and experience ambassador in July 2022.
Being a lifestyle and experience ambassador at Kukuiʻula on the South Shore of Kauaʻi, Joey describes his job tasks on LinkedIn, which include working with many departments within the club, and building relationships with people through activities such as pickleball, golf, and of course, tennis.
Article continues below advertisement
Joey went into this career already having plenty of tennis experience. One of his summer jobs was as a tennis professional at a camp from 2008-2011, where he taught classes to young kids and teenagers. He even ran tennis clinics while attending West Chester University of Pennsylvania, where he played Division II men's tennis.
Article continues below advertisement
Joey Graziadei is passionate about his job, but his time on 'The Bachelorette' may bring out another side of him.
Audiences will learn more about what makes Joey happy outside his line of work. His biography confirms that he is a fan of the Green Bay Packers, an avid stargazer, and obsessed with golf, and country music.
Article continues below advertisement
However, Joey's Instagram appears to share hints about Joey's outgoing personality, as the page contains several photos of him either with friends, family, or doing outdoor activities both on wet and dry land. His followers also get a better look at his tattoo of a palm tree on his left arm, as he shared a photo of when he got the ink on June 20, 2022.
Whether bachelorette Charity Lawson will fall head over heals for the tennis lover is unclear, but fans will be able to watch him and 24 other contestants on the season premiere of The Bachelorette airing on Monday, June 26, 2023 at 8 p.m. EST on ABC.
Fans can also follow Joey on his Instagram, where he shares content using the handle @joeygraziadei.