'The Box of Oddities' Is Hosted By Husband and Wife Duo Kat and Jethro Gilligan Toth
'The Box of Oddities' is a comedy podcast all about the unexpected. The series is hosted by husband and wife duo Kat and Jethro Gilligan Toth. Details.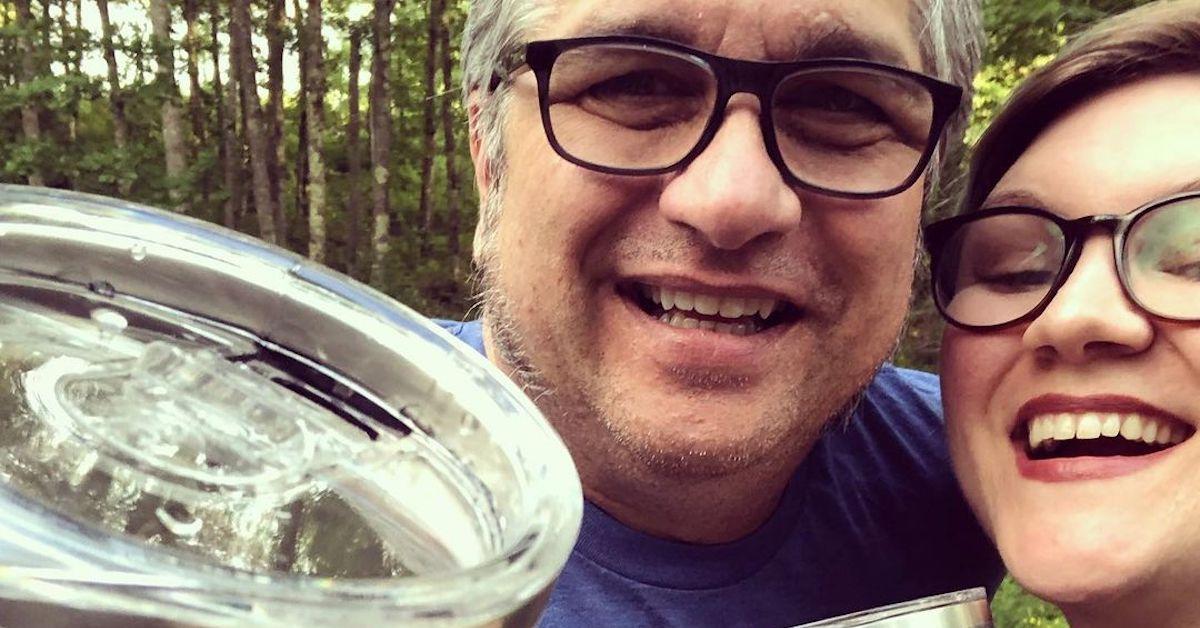 Though a lot of people are forgoing their typical morning commutes in favor of working from home during the pandemic, podcasts are reaching new levels of popularity.
When perusing the top charts to find new shows, many look by genre — some are interested in true crime, while others look for their news fixes or for episode recaps on their favorite shows.
One podcast that doesn't fit into any set genre is The Box of Oddities.
Article continues below advertisement
While it's listed as a comedy podcast, the show features elements of true crime, history, and trivia. The show can't easily be defined, but you can expect that each episode will cover the unexpected.
Keep reading to find out more about the hosts, Kat and Jethro Gilligan Toth, and to learn more about what the show is about.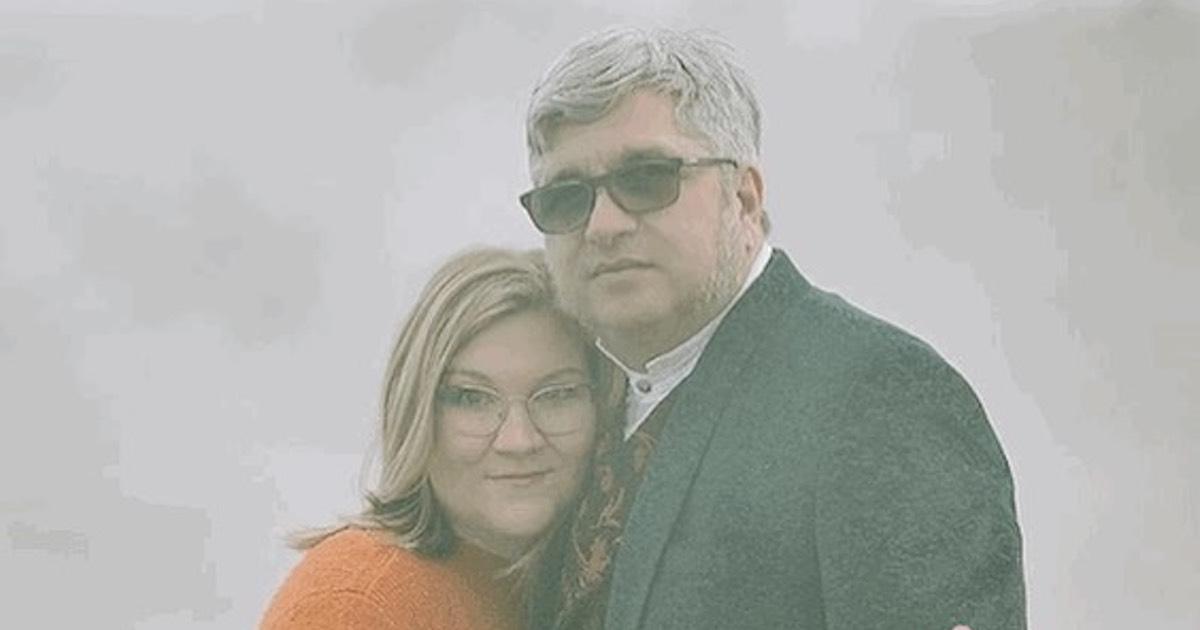 Article continues below advertisement
'The Box of Oddities' podcast is all about "the strange, the bizarre, and the unexpected."
Combining comedy with serious topics has been a winning union in the podcast world — just look at the numbers for shows like My Favorite Murder and The Box of Oddities.
Since The Box of Oddities first debuted in 2018, it's been downloaded more than 9 million times. It also has an impressive 4.9 star rating on Apple Podcasts, which resulted from more than 2 thousand reviews. More than 300 episodes have been released in just under three years.
The episode titles alone are enough to entice listeners; recent offerings include "Playing Cards with a Ghost," "Murder Plants and Missing Planes," and "Cannibalistic Confectioneries."
The show covers a wide range of "the bizarre, the strange, and the unexpected" topics, which are often meant to be stories that the listener likely would never have heard about before (like mummy discoveries, vampire tales, and unique past medical practices).
Article continues below advertisement
Who are the hosts of 'The Box of Oddities' podcast?
There's an obvious chemistry and rapport between hosts Katrina "Kat" Walls and Jethro Gilligan Toth, which makes sense considering the fact that the two are actually married in real life.
On each episode of the show, Jethro and Kat aim to surprise one another with hard-to-believe stories. Over the years, these narratives have included strange laws from each state in the U.S. to missing planes to unique crimes.
Article continues below advertisement
The couple generally records the show from their home in Bangor, Maine. The pair actually met while working at a radio station in Maine, according to The Main Edge.
Those in the Maine area might recognize Jethro's voice from the radio. Beginning in the late '70s, he began broadcasting under the invented name Mike Elliott.
He hosted The Mike and Mike Show on WKSQ Kiss 94.5 with Mike Dow.
That show officially wrapped in 2012, and both hosts moved on to other radio ventures. Mike Elliott aka Jethro began hosting a series with his bride, and Mike Dow leads The BIG Morning Show with Mike Dow.
Though he was previously known to listeners as Mike Elliott, Jethro decided to use his real name when The Box of Oddities began.
Article continues below advertisement
The show picked up steam soon after it debuted in the winter of 2018. Jethro's friend, late night talk show host and comedian Jimmy Kimmel, referred to the series as "fun" for those interested in "weird stuff" on his Twitter feed in June of 2018. That endorsement encouraged further downloads.
The couple affectionately refers to their fanbase as "freaks," and they are proud to have created a space where people feel accepted and like they are part of something.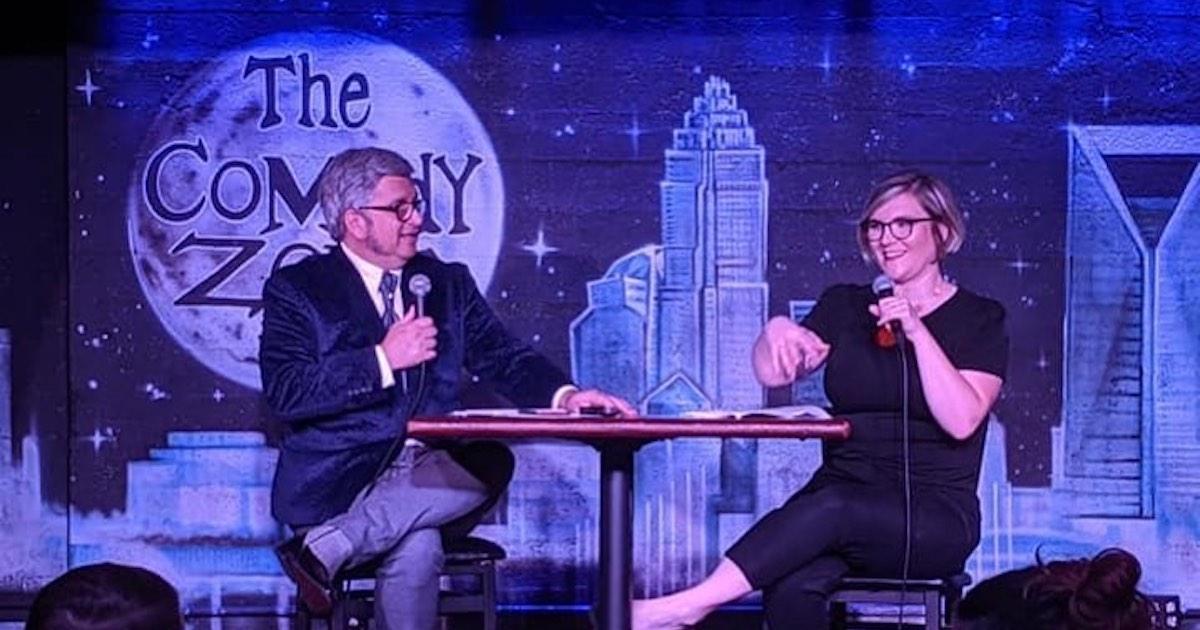 "We have a lot of beautiful freaks who listen to the podcast and talk about it with their friends. It's a place where they feel welcome..." Kat told The Main Edge. "We don't judge people and we don't allow there to be stigma connected to whatever someone may be dealing with."
You can listen to episodes of The Box of Oddities on any major podcasting platform. New episodes debut on Mondays and Thursdays.