Charli D'Amelio's Go-to Dunkin' Order Is Now an Official Menu Item
What is Dunkin Donuts' 'The Charli'? Outspoken Dunkin' fan, TikTok's Charli D'Amelio, now officially has her go-to order on the chain's drink menu.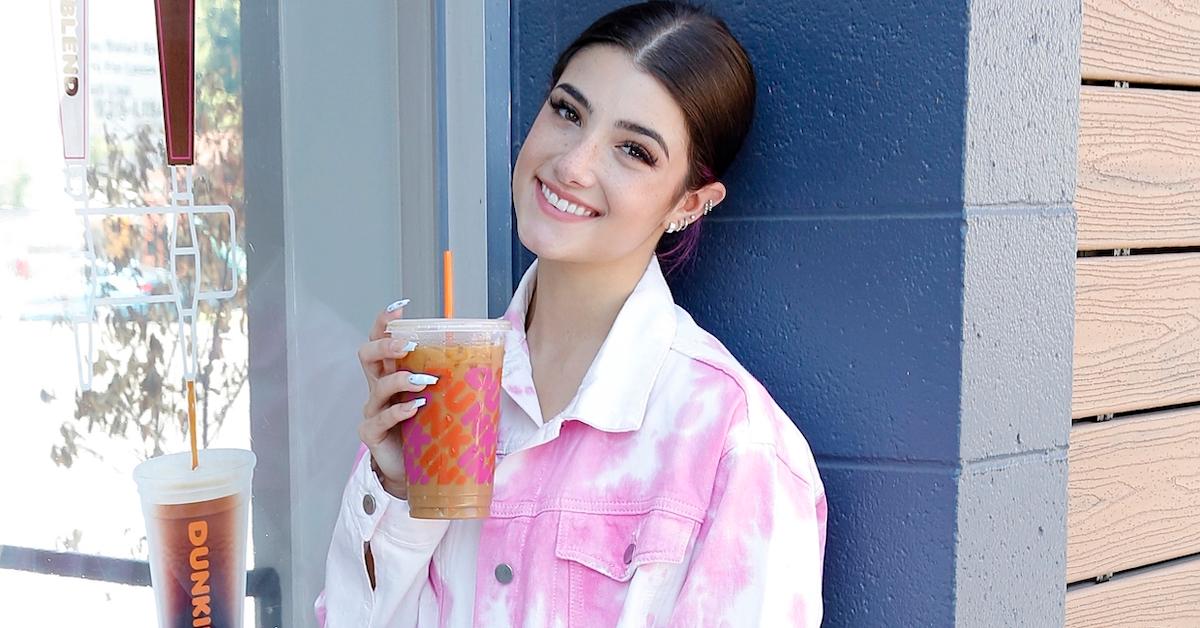 There's definitely no denying that a trip to Dunkin' makes most of us want to dance, and that definitely applies to TikTok sensation Charli D'Amelio. The social media star is a widely known fan of the beloved New England-based coffee chain, and as of Wednesday, Sept. 3, her go-to order is now available on Dunkin' Donuts menus nationwide.
Article continues below advertisement
If you're one of many who are intrigued by 'The Charli' drink at Dunkin' Donuts, you definitely aren't alone. Keep reading for everything we know about the chain's newest addition to their drink menu, which — when consumed — will hopefully inspire you to bust a move like your favorite TikTok teen.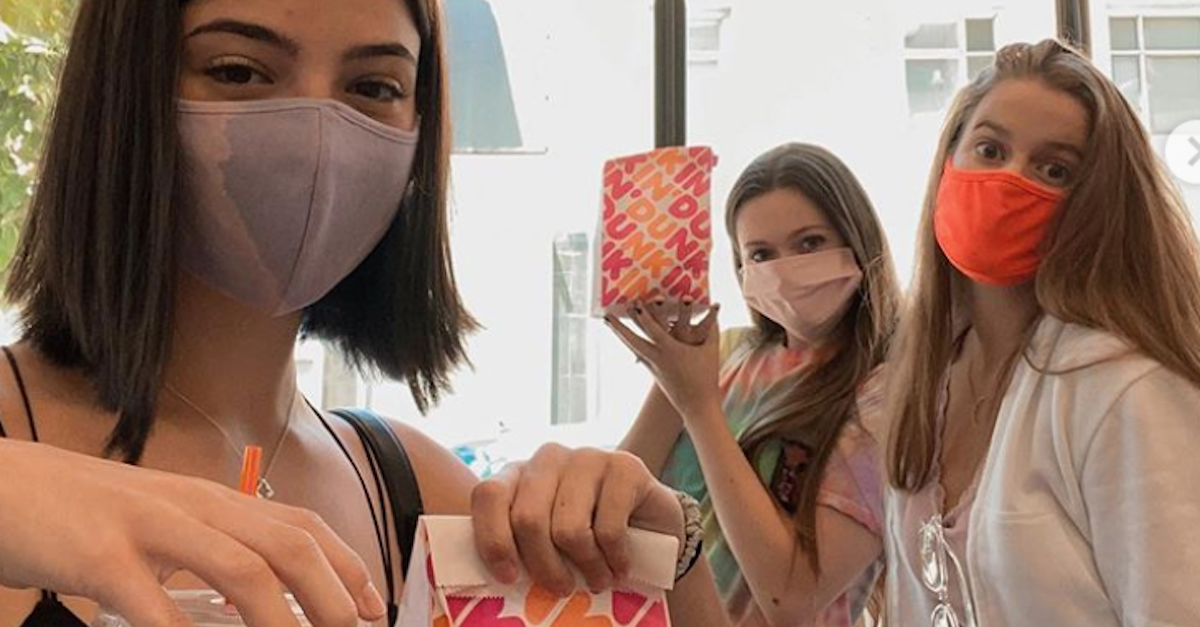 Article continues below advertisement
Dunkin's new creation, 'The Charli,' is sweet and vibrant like the popular internet sensation.
Now available at Dunkin' locations nationwide is Charli D'Amelio's go-to coffee order, aka The Charli. According to an official press release, it consists of chocolatey cold brew which is blended with creamy whole milk and three pumps of sweet caramel swirl, making for a sugary and velvety burst of caffeine. Needless to say, we'd be shocked if the first sip alone doesn't inspire a slew of viral new moves.
Charli's undeniably enticing Dunkin' creation is currently available in-store and for order ahead via the Dunkin' app for a limited time, and you'll want to order one stat, because customers who order a medium-size version of The Charli through Sept. 4 will be gifted with 100 bonus rewards points. That's half the amount of points that customers need to earn a beverage reward, so if emulating Charli isn't a good enough reason to order The Charli on its own,100 reward points certainly is.
Article continues below advertisement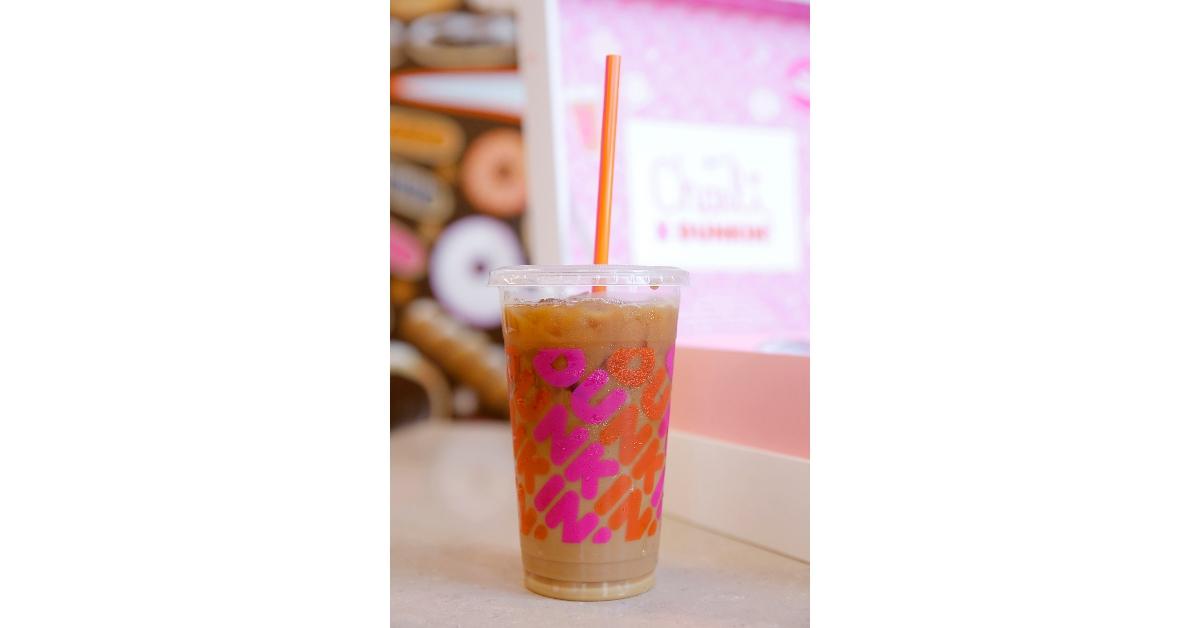 Dunkin' is also giving die-hard Charli fans a chance to drink coffee with the social media legend herself.
The only thing that could possibly be better than ordering The Charli is ordering The Charli, and then drinking it on Zoom with Charli D'Amelio herself. Dunkin' is giving fans the chance to virtually meet the TikTok star via the Charli x Dunkin contest, which officially launches on Sept. 9. It invites fans to simply post photos of themselves to Instagram, attempting to recreate past moments between Charli and her beloved Dunkin' drink, using the hashtag #CharliXDunkinContest.
Article continues below advertisement
Then at the end of the month, on Sept. 19, (which happens to be National Dance Day!), five winners will be chosen to win this exclusive virtual coffee date. That being said, we're recreating Charli's iconic Dunkin'-lovin' images as we speak. There is truly nothing we would rather be doing.
Meanwhile, during the month of September, Charli will also be making regular appearances on Dunkin's social media pages, giving fans the opportunity to download a special AR Charli Insta-filter and stickers.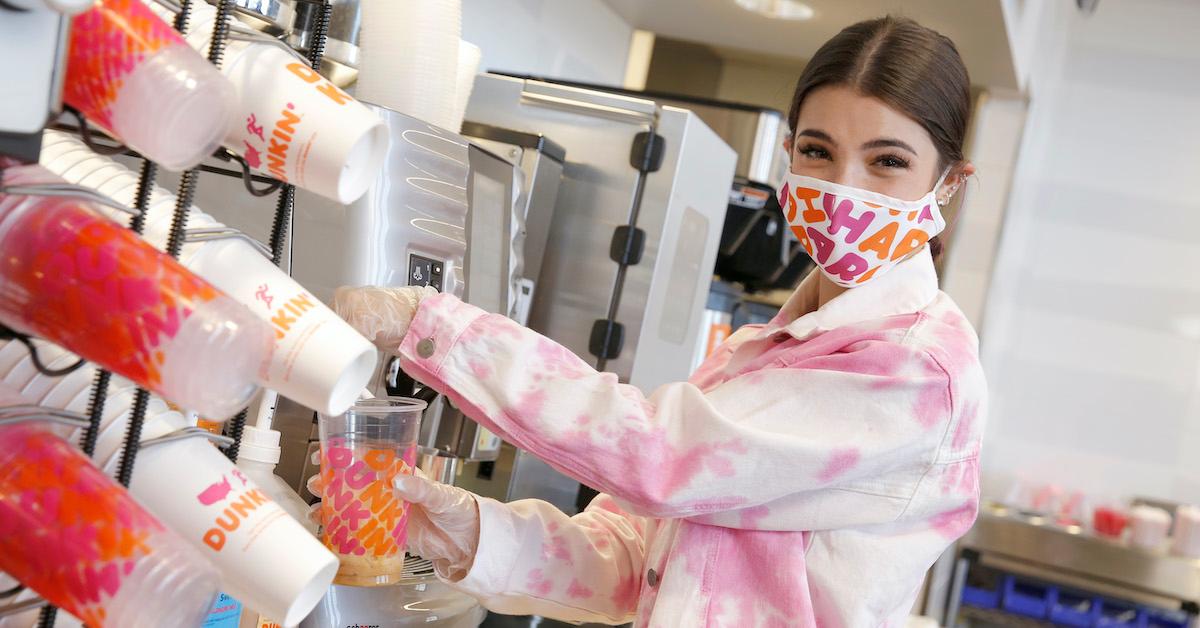 Aside from being an incredible dancer and a stellar social media follow, 16-year-old Charli D'Amelio is definitely a coffee kween. The Charli is bound to be the new drink of your dreams, and TBH, our wallets are quaking, because Dunkin' runs are about to be a daily occurrence.