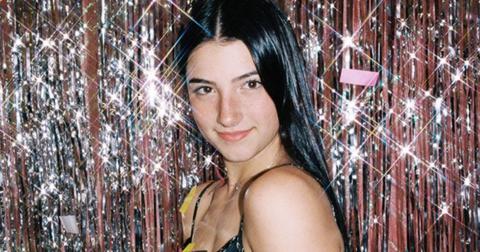 Charli D'Amelio Is Still in High School — What's Her GPA?
By Leila Kozma

Updated
Charli D'Amelio posted a duet with another TikTok user, named move_with_joy, on July 17, 2019, and the rest was history.
In the span of just one year, the 16-year-old Norwalk, Conn. resident obtained more than 69.6 million followers. After having conquered the 'For You' feed, she landed opportunities on talk shows like Live with Kelly and Ryan. But despite her newly-found fame, she continues to go to high school and work on her GPA just like an average teenager.
So, what's Charli D'Amelio's GPA?
Frequently hailed as the Queen of TikTok, Charli rose to fame with adorkable dance videos and vlogs. Although most fans might not realize, she is still in high school. Unfortunately, not much is known about her academic achievements — and there's no information available on her GPA.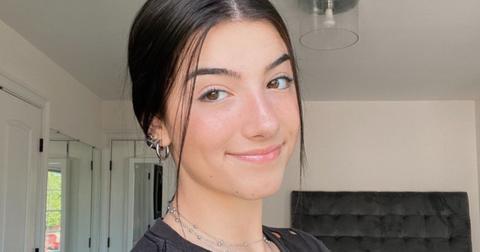 A new TV show revolving around the D'Amelio family is also in the works.
Charli might keep her academic achievements under wraps, but she is much less shy about her work as a dancer and TikToker.
Over the past few months, she appeared on talk shows like Live with Kelly and Ryan and The Tonight Show Starring Jimmy Fallon. Fortunately for fans, she used these opportunities to discuss her long-term ambitions and to share more details about her passion for dancing.
In addition to pursuing a career as a dancer, Charli also made great efforts to use her platform to advance charitable causes. During her appearance on The Tonight Show Starring Jimmy Fallon, she spoke up against cyberbullying. She also participated in digital fundraisers like the "All in Challenge" alongside celebs like Justin Bieber.
In the summer of 2020 she launched #DistanceDance, an initiative encouraging people to stay at home and help prevent the further spread of COVID-19.
"I partnered with P&G to help spread the message that staying home is extremely important, [as is] social distancing and making sure that you're keeping yourself safe as well as everyone else. Only go out when you really, really have to," she described the main motivation behind the initiative in a previous interview with Entertainment Tonight.
Rumors began to emerge about a brand new reality TV show revolving around the everyday life of the D'Amelio clan in April this year, further cementing Charli's status as one of the most established and successful TikTok creators out there.
"They love when we go live, so that's super fun [...] I mean, it's really whatever helps us showcase what we're really like. Because people only really see us, like, dancing or lip syncing to songs. So, it's really fun. Maybe try some new things," Charli explained why the whole D'Amelio family agreed to feature in the TV show in an interview with Entertainment Tonight.
It's uncertain what the status of the TV show currently is or when it's likely to come out. Hopefully, it will offer a rare glimpse into Charli's day-to-day life as a high schooler. Who knows? The program might even shed light on how she prepares for exams or what her GPA is.