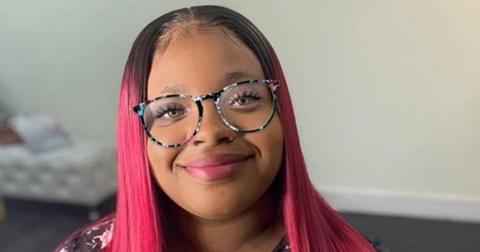 Peaches Banned From TikTok for Allegedly Hiring Someone to Assault Charli D'Amelio
By Mustafa Gatollari

Updated
TikToker Lovely Peaches was making quite the name for herself on the popular video sharing platform. And if you've never seen her videos before or wanted to get better acquainted with who she is on the app, then you may be out of luck.
The social media app's biggest and brightest star, inarguably, is Charli D'Amelio. The 16-year-old rose to prominence among fellow TikTokers with her dance routines, racking up over 67 million followers on TikTok and 21.6 million on Instagram.
Article continues below advertisement
So, who is Peaches, and what does she have to do with Charli's TikTok?
Peaches is a 19-year-old singer and mother who has nearly a million followers a piece on both Instagram and TikTok. While Charli's accounts are very dance and selfie-based, Peaches' social media content is a bit more ... controversial. She regularly hops on live feeds and attempts to interact with folks, usually people with large followings, in a very sexual way.
She also uploaded videos where she's publicly exposed herself and wrote the track, "Itching and Burning," which became a trending TikTok track in 2019.
She also started "beefing" with Charli D'Amelio, but in reality, she was constantly spamming Charli with abusive and explicit commentary.
Article continues below advertisement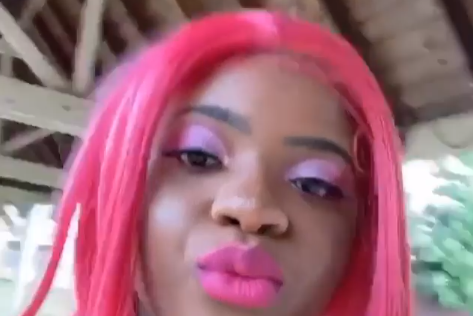 On an Instagram Live held by Charli, Peaches made quips about adult toys and asked Charli to "PLEASE SLEEP WITH NOAH." She was referring to Noah Schnapp, another popular social media figure and actor who was also on the call, along with Diego Martir.
Diego and Peaches had a "pretend" relationship in June, but now the guy seemingly wants nothing to do with her. It may have something to do with the fact that Peaches shared his personal phone number on the internet.
Article continues below advertisement
Peaches heightened the drama between her and Charli with a scary and inexcusable claim.
Peaches was ultimately banned from TikTok for claiming that she had hired a 30-year-old man to rape Charli and even asked viewers on her live video to tell her the teenager's location in the comments section.
In another IG Story, Peaches wrote, "@charlidamelio you sit back and watch your fans bully other influencers, your fans been bullying me and other influencers and you sit back and watch."
Article continues below advertisement
Tons of TikTok fans expressed their shock, outrage, and disgust at Peaches' actions and have already mobilized to remove her from various social media platforms. Immediately hearing Peaches' claim, several followers asked TikTok to ban her account. It seems like once Peaches' claims came to the attention of TikTok staffers, she was banned from posting any other videos.
While many of her videos still remain visible on TikTok, when one attempts to navigate to her profile page, they're greeted with the message: "This account was banned due to multiple community guideline violations."
Fans not only took issue with Peaches' allegation that she hired someone to sexually assault the 16-year-old influencer, but they were imploring her during Charli's livestream to stop making inappropriate comments.
Article continues below advertisement
It appears during Charli's livestream that she was too horrified to continue interacting with fans after Peaches asked her to sleep with Noah, and she abruptly ended it as a result.
Ever since the Peaches / Charli drama erupted, people have been flocking to social media to share Peaches' candid and sexually explicit commentary, pointing out the fact that many of Charli's followers are young children.
Article continues below advertisement
Article continues below advertisement
Peaches hasn't commented on her TikTok ban or said if it's a permanent one, but it seems a bit unbelievable that a social media platform would welcome back someone who threatened a minor the way she did.
If you need support, The National Sexual Assault Hotline is available 24/7 at 1-800-656-4673. You will be connected with a trained staff member in your area. Or visit RAINN.org to chat online with a support specialist at any time.