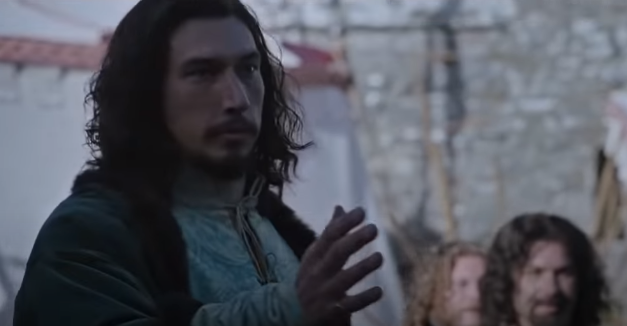 'The Last Duel' Is Based on a True Tale of Sexual Assault in Medieval Times
For some reason in the entertainment world, people go gaga for any property that's based, even loosely, on a true story. Heck, the Zola Twitter thread got turned into a major motion picture while there are tons of original screenplays that are probably collecting dust in a studio filing cabinet somewhere.
Article continues below advertisement
The Last Duel is interesting in that it's a medieval period piece that's less about a grand war of establishing a kingdom's dominance but more about a deeply horrifying personal issue involving three closely connected people. But is it based on a true story?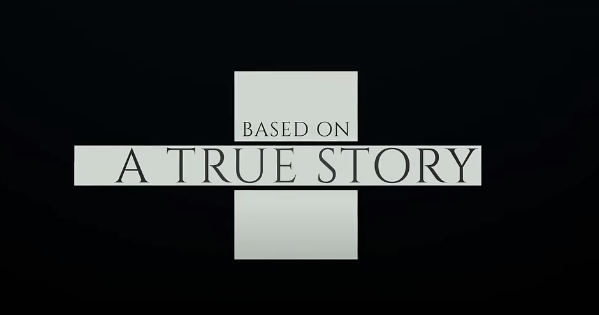 Article continues below advertisement
Is 'The Last Duel' a true story? It literally says so in the trailer.
Ridley Scott's drama centers around the very real case of Marguerite de Carrouges accusing the squire Jacques le Gris of raping her. Jacques denied her claims, and Marguerite's husband, Jean de Carrouges, stood by his wife and took the matter to the French legal system.
This being France in 1386, all of the big-wigs of the judicial system involved at the time thought the best way to decide le Gris' innocence would be via trial by combat.
This meant that Jacques and Jean would have to fight one another to the death. If Jean won the fight, then it would officially be ruled that Jacques was guilty of sexual assault. If Jacques won, then that meant, officially, Marguerite was a liar. Not only would her husband be dead, but she would be killed as well for falsely accusing the squire of sexual assault. Foolproof, right?
Article continues below advertisement
'The Last Duel' also features the onscreen reunion of Ben Affleck and Matt Damon.
The last time the duo, who became famous for Good Will Hunting, appeared in a major film production together was in 2019 when they both popped up in Jay and Silent Bob Reboot.
Ridley Scott's period drama primarily centers on the relationship between Matt (Jean), Jodie Comer (Marguerite), and Adam Driver (Jacques).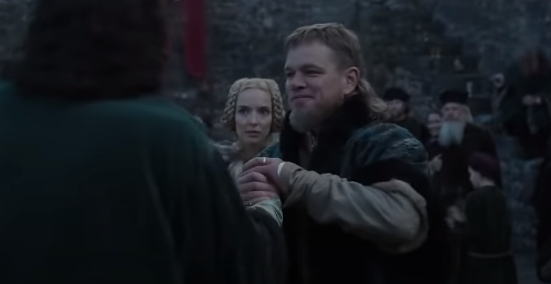 Article continues below advertisement
From the trailer, it's clear that Matt and Adam's characters were once close friends. While the film centers on the final conflict between Jean and Jacques, the motivations for each of the characters heading into the duel, along with the political implications surrounding it, play a major part.
Who does Ben Affleck play in 'The Last Duel'?
The Oscar-winning director's turn as Count Pierre d'Alençon is turning people's heads for several reasons. Most notably, folks were shocked to see him rocking a bleach blonde look; it's like Machine Gun Kelly became a count.
Alongside Ben, Matt, Jodie, and Adam, Alex Lawther, who is best known for The End of the F--king World, will take on the role of King Charles VI, who sets the duel in motion.
Article continues below advertisement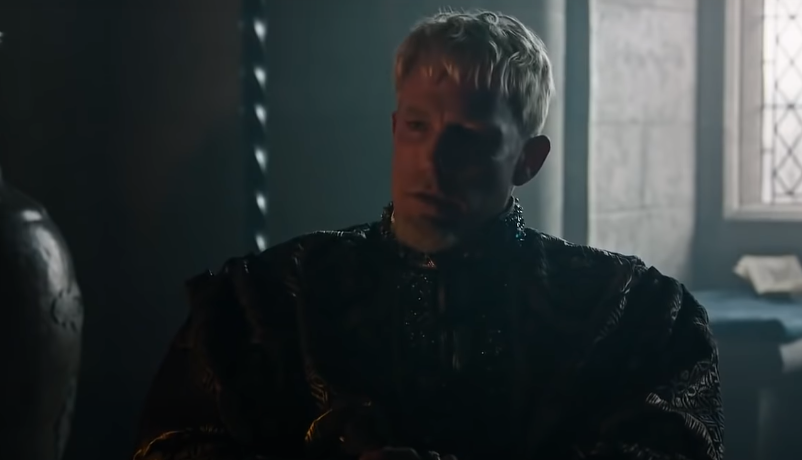 The Last Duel will debut on Oct. 15, 2021. There are currently no plans to release the film for streaming. Are you excited to check it out?