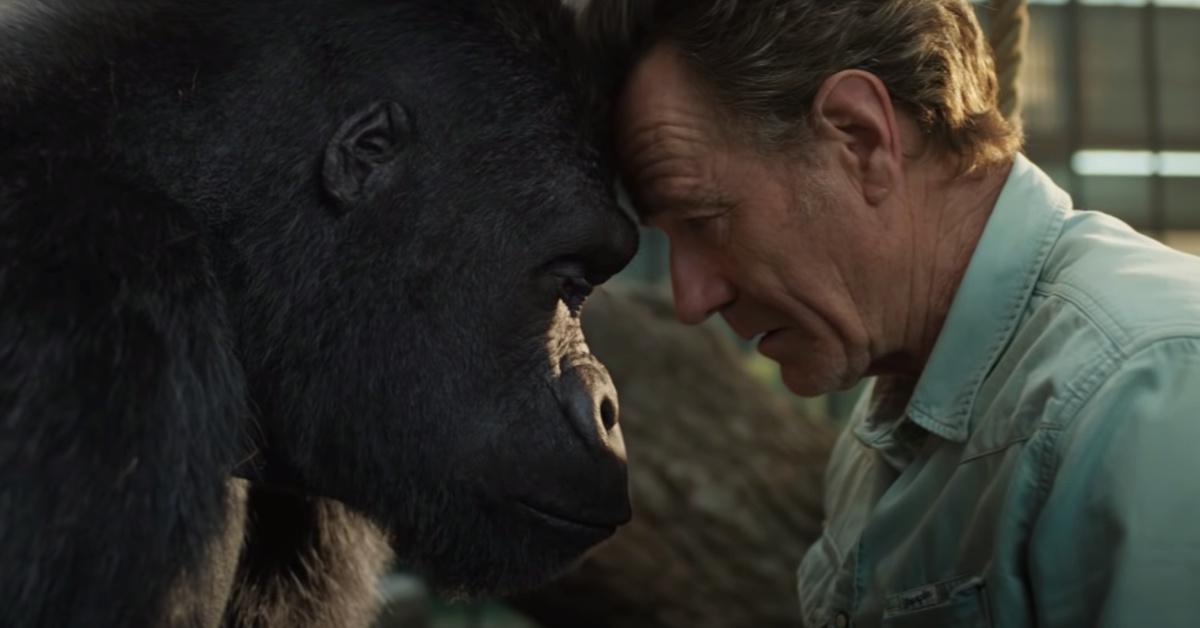 The True Story of 'The One and Only Ivan' Isn't Exactly a Happy One
If you've been keeping up with the latest Disney Plus news, then chances are you may have seen that a new movie will soon be joining the streaming service lineup. It's called The One and Only Ivan, and honestly? It looks pretty darn adorable. Who doesn't love a movie with talking animals?
Article continues below advertisement
If you were paying close attention to the trailer for The One and Only Ivan, you may have noticed that it says the movie is inspired by a true story. Here's a brief glimpse at the true story of Ivan the gorilla (unfortunately, the animals don't really talk).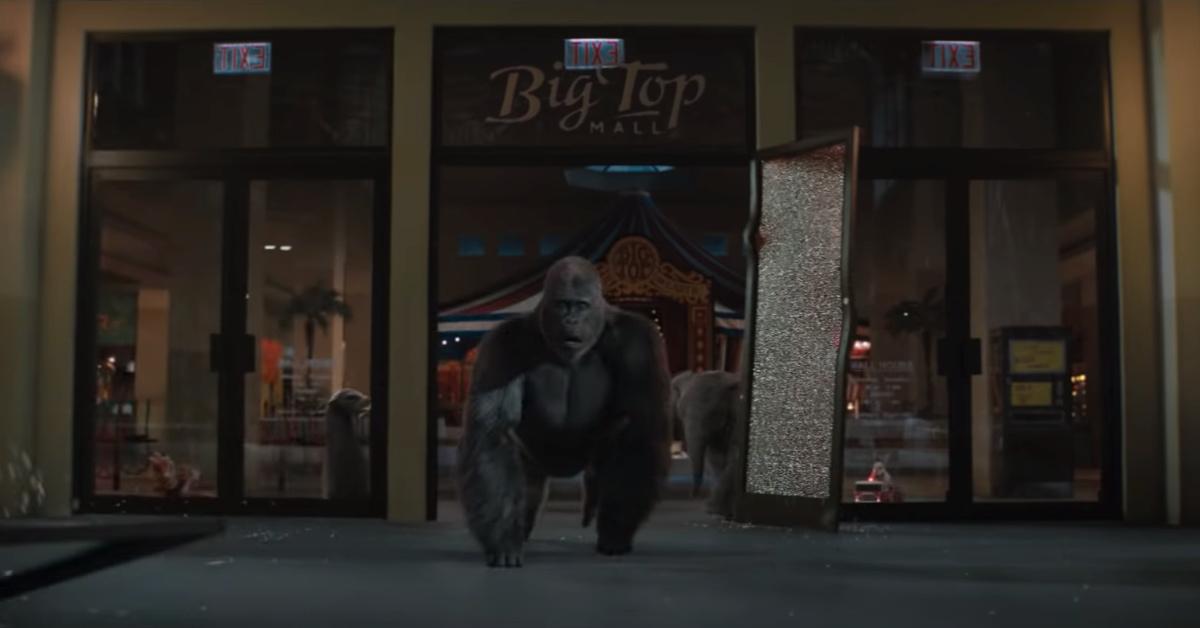 Article continues below advertisement
'The One and Only Ivan' is inspired by a true story — and it's not really a happy one.
In the early '60s, Ivan the western lowland gorilla was born somewhere in what is now known as the Democratic Republic of the Congo. Back then, many zoos took baby apes directly from the wild for their exhibits. Ivan was captured, along with another female infant western lowland gorilla. Ivan spent the first few years of his life as a pet living in a home with humans, but he quickly grew too large to remain there. The female infant died shortly after she was captured.
His owners chose to move him to a shopping center known as the B&I in Tacoma, Wash. When the B&I first opened in 1946, it was a hardware store, but it soon began putting non-hardware-related items on display. They added a carousel in 1948. In 1953, they got an elephant (yes, really), as well as two chimps. And in 1967, they got Ivan. He lived in a 40'x40' enclosure and was one of the main attractions at the B&I, which by then was known as the B&I Circus Store. Ivan didn't leave that enclosure for nearly 30 years.
Article continues below advertisement
While Ivan lived in the shopping mall, his keepers sometimes gave him painting supplies and he created works of art. Visitors to the store could then purchase the art to keep as a souvenir of their visit. In the trailer for the upcoming Disney Plus movie, we see Ivan paint a somewhat realistic looking landscape on the window of his enclosure. In real life, Ivan's paintings resembled, well, about what you would expect from a gorilla who was given paint and paper.
Article continues below advertisement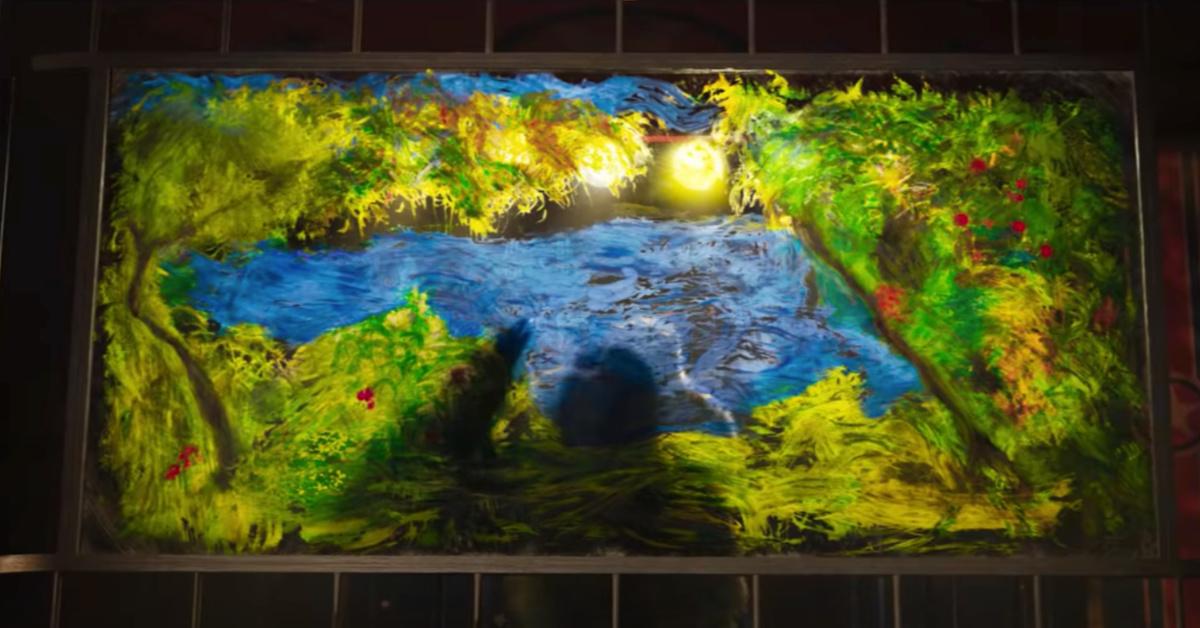 In the late '80s and early '90s, the general public had a better understanding of what animals in captivity actually need, and there was a huge push for keeping animals in more naturalistic habitats. Ivan's solitary existence in his shopping mall enclosure inspired national outrage, with people demanding he be put in a better habitat.
Article continues below advertisement
In 1997, after spending 27 years in the shopping mall enclosure, Ivan finally got to leave. He was moved to Zoo Atlanta, where he lived out the rest of his life. Unfortunately, after having spent most of his life in close proximity to humans, Ivan had a difficult time adjusting to life with other gorillas. Ivan died at the age of 50 in August of 2012. At the time of his death, he was one of the oldest gorillas in captivity.
Article continues below advertisement
Also in 2012, author K.A. Applegate published a children's novel called The One and Only Ivan. While the book is fictional, it was heavily inspired by the true story of Ivan. The upcoming Disney film is more closely based on the fictional novel than on the real-life Ivan — which makes sense, as Ivan's true story doesn't exactly have a Disney-perfect ending.
The One and Only Ivan will be available to stream on Disney Plus starting on August 14.