Is 'The Prom' Based on a True Story? Sort Of...
Is 'The Prom' based on a true story? The Ryan Murphy/Netflix film centers around a lesbian couple who wants to attend their high school prom together.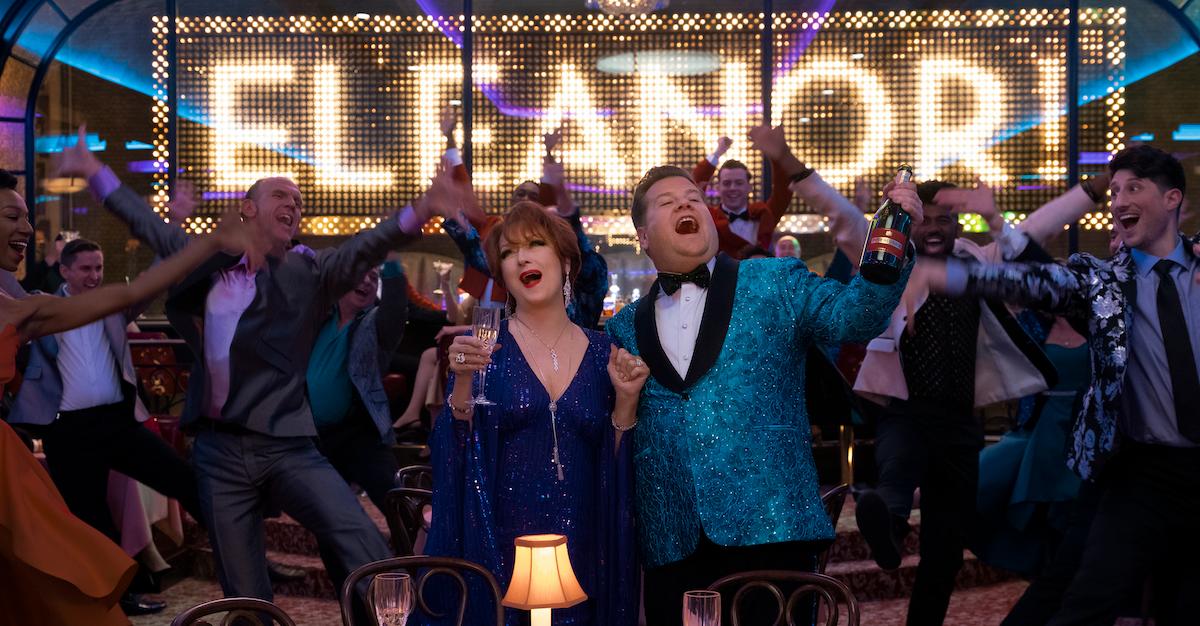 When Ryan Murphy inked a development deal with Netflix back in 2018, few could have anticipated the wide scope of content he would give viewers. From The Politician to Hollywood to Ratched, Ryan has brought some of his favorite actors and new stories to the streaming service.
His latest release, The Prom, is the first of his Netflix films — and it features a star-studded cast, including Meryl Streep, Nicole Kidman, James Corden, Kerry Washington, and Andrew Rannells.
Article continues below advertisement
The Prom is a musical comedy that is adapted from a stage version (which ran on Broadway in 2018).
The plot centers around two washed up Broadway stars, Barry Glickman (James Corden) and Dee Dee Allen (Meryl Streep) who attempt to revive their careers by helping a lesbian couple, Emma Nolan (Jo Ellen Pellman) and Alyssa Green (Ariana DeBose) attend their high school prom together.
Is The Prom based on a true story? The playwright has discussed his inspiration for the story.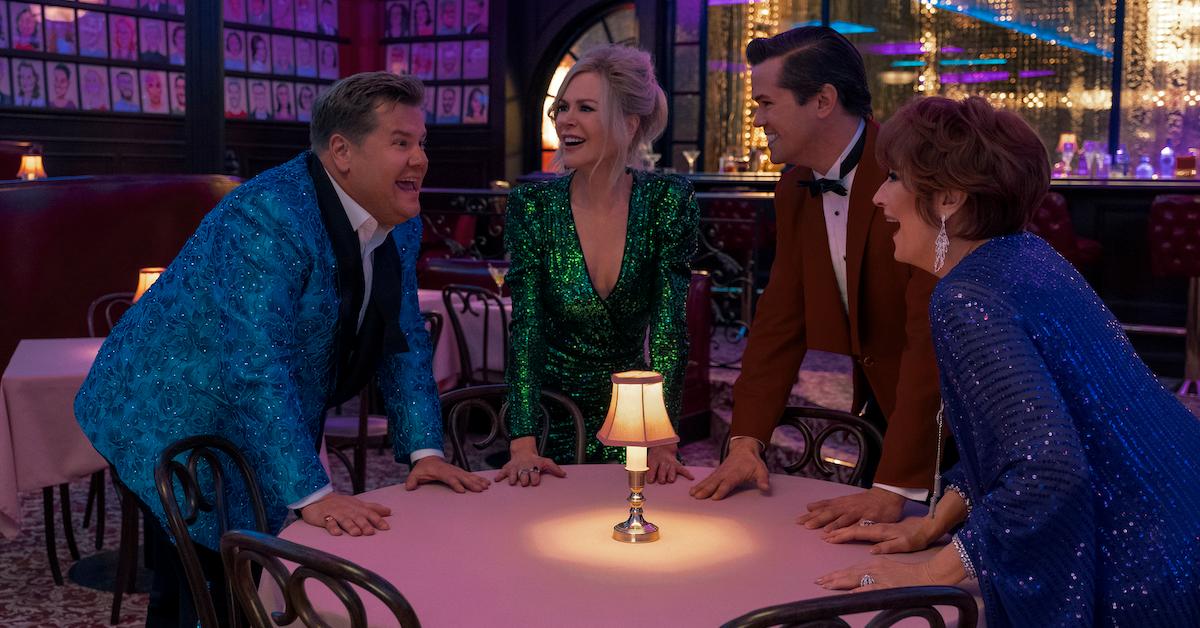 Article continues below advertisement
Is 'The Prom' based on a true story?
The central focus of the story featured in The Prom is not based on a specific event, but the restriction of same-sex couples or people in the LGBTQ+ community from school functions has been a reality for years.
The main antagonist in the movie adaptation is Mrs. Greene (Kerry Washington), the head of the PTA who is also Alyssa's mom (Ariana DeBose). Her character is also not based on any one real-life figure.
The concept of The Prom originated from Jack Viertel, but the text is from Bob Martin and Chad Beguelin (who also wrote the lyrics). Bob and Matthew Sklar, who wrote The Prom's music, spoke to Global Citizen ahead of the show's Broadway premiere in 2018. The two discussed how the show is a product of an amalgamation of real-life events.
"[The musical] was inspired by several incidents involving this kind of prejudice and exclusion, all revolving around the prom," Bob told the outlet.
Article continues below advertisement
Matthew echoed this sentiment, and he discussed the show's importance.
"I think we are telling a very important story and sending a very important message, but in a way that's really, truly entertaining. I'm excited to share that experience because I think that it's a great way to get people involved and motivated to do something, and have a great time as well," he said to Global Citizen.
The story takes place in Edgewater, Ind., which is also a fictional town.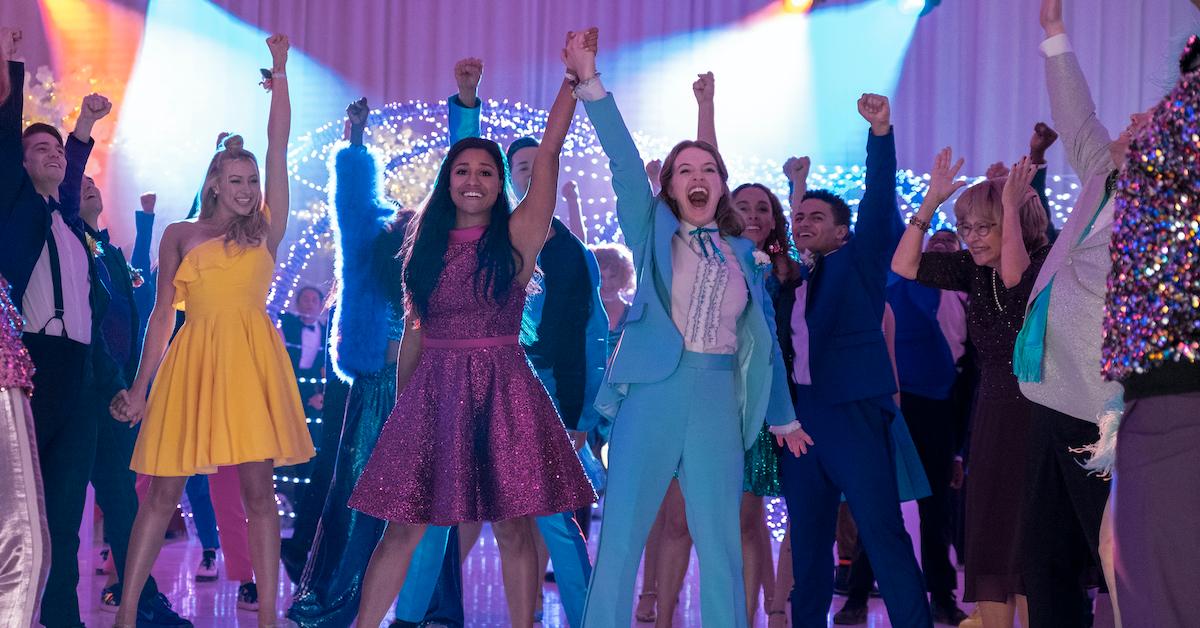 Article continues below advertisement
'The Prom' is inspired partly by Constance McMillen's story.
One person who many believe served as a direct inspiration for the writers was Mississippi native Constance McMillen. In 2010, she was prevented from bringing her girlfriend to the Itawamba Agricultural High School prom. The then-high school student wanted to wear a tuxedo, and to attend the dance as a couple with her girlfriend.
When the school said no, Constance took action, citing discrimination.
She worked with the ACLU, and together, they sued her high school. The dance was canceled altogether, and some of Constance's classmates blamed her for not getting to have a prom.
When a privately held prom took place instead in March of 2010, Constance revealed that she was not invited.
Article continues below advertisement
According to Constance, two private proms were held on the same night. She was invited to the one that had just a few other people at it but she said another one occurred at the same time, and that the majority of her classmates were in attendance.
She received $30,000 in a settlement from her school district. Ellen DeGeneres later matched that sum when she had Constance appear on her talk show.
Constance ultimately transferred high schools as well.
The Prom is available to stream on Netflix now.