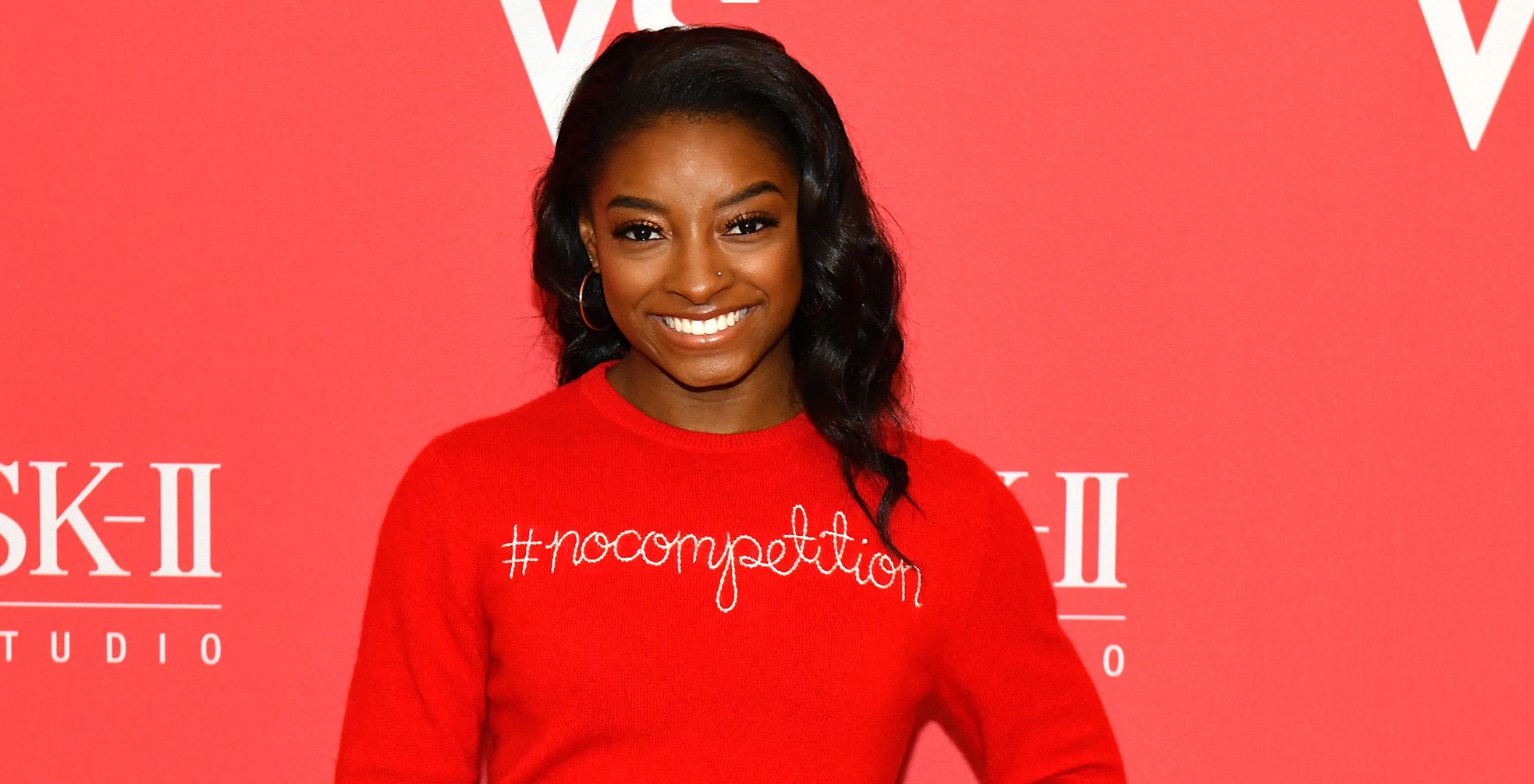 Simone Biles Says She Has the "Twisties" but What Does That Mean?
Tons of athletes have taken center stage at the 2020 Tokyo Olympics and one of them is the G.O.A.T. Simone Biles. The most decorated U.S. gymnast of all time, she shocked viewers when she withdrew from some of the Olympic events. But another shock came when she said she did so because of her mental health.
Article continues below advertisement
For some, it may seem like physical health, not mental, would be a big cause behind this kind of decision. But she said that she "felt good" physically. "I'm in shape," she said on Today on July 27.
Washington Post Emily Giambalvo tweeted what Simone told reporters on July 27: "They saw it a little bit in practice. Having a little bit of the twisties." Emily then noted that it's the "absolute worst."
But what does that actually mean? What are the "twisties" in gymnastics?
What does having the "twisties" mean?
Having the "twisties" is a kind of mental block. It basically means that your mind and your body aren't on the same page, making those moves Simone is known for and has been training for that much more difficult.
As CNN's Elle Reeve, who was a competitive gymnast for a decade, wrote: "Your brain loses track of where you are in the air. You find out where the ground is when you slam into it." Of course, something like that can be extremely dangerous and even deadly.
Article continues below advertisement
The twisties can have a variety of physical consequences. Olympic gymnast Melissa Anne Marlowe tweeted about it as well, saying that it can take months to overcome. She compared it to a "non-serious stroke":
"It's hard to explain the twisties to someone who doesn't do gymnastics, but it's a mental block and it's real. I had it happen twice, when I was 12 and 20. You cannot fix it quickly — can take months, if at all. It's like a non-serious stroke, your brain and body disconnect," she wrote.
Article continues below advertisement
Some commentators have been speaking out against Simone Biles.
It looks like a majority of the internet is on Simone's side when it comes to her decision to withdraw. In fact, on Instagram, she acknowledged the support and love she's been getting. "The outpouring [of] love & support I've received has made me realize I'm more than my accomplishments and gymnastics which I never truly believed before. 🤍"
Article continues below advertisement
But of course, not everything has been so positive, and people who may not have seen the inside of a gym since the beginning of quarantine have something to say about her. Commentator Piers Morgan is known for some of his criticism. He tweeted that kids need strong role models and "not this nonsense."
Another voice in the conversation, Charlie Kirk, went as far as to call Simone a "shame to the country" and a "sociopath" in his commentary. "We are raising a generation of weak people like Simone Biles," he said. He did mention that she is an incredible athlete but also said that she shouldn't have come to the Olympics at all if she has "all these mental health problems."
Article continues below advertisement
Many came to Simone's defense, mentioning other gymnasts who may have pushed themselves to perform before they were ready and suffered the consequences. This includes Soviet gymnast Elena Mukhina who became permanently paralyzed one month before the 1980 Olympics after falling and landing on her chin, according to The New York Times. She later died from complications having to do with quadriplegia.
Another gymnast, Julissa D'Anne Gomez, also became a quadriplegic and died from those injuries after she performed at the World Sports Fair in Japan in the 1980s, according to the Los Angels Times. She was only 15 years old.