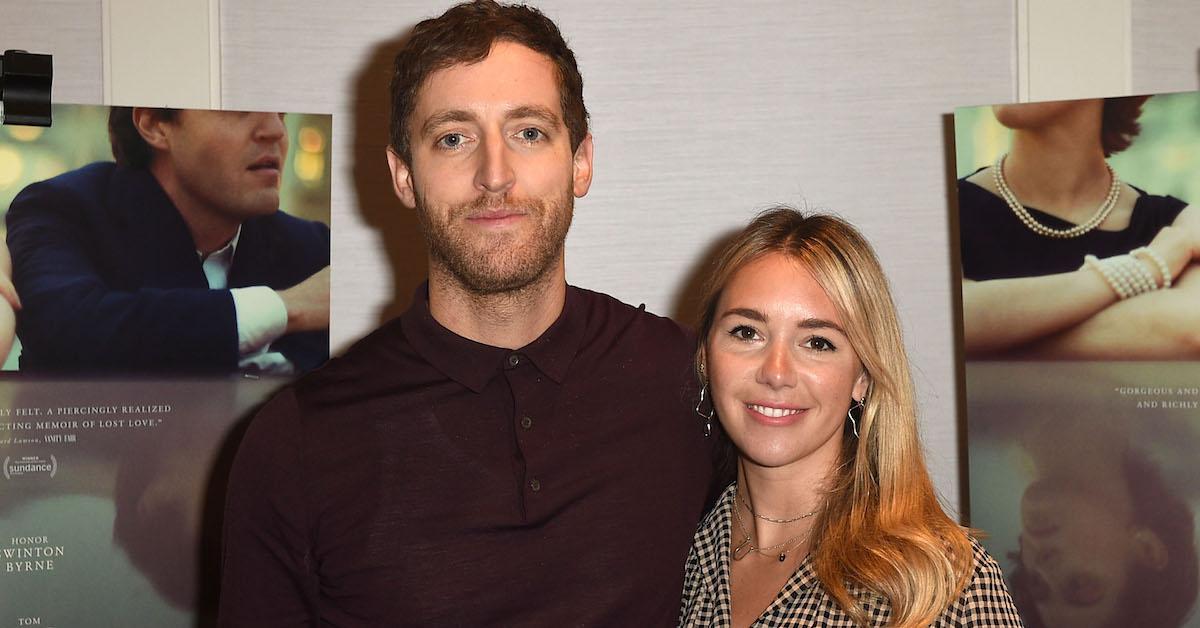 Thomas Middleditch and His Ex-Wife Mollie Had a Pretty Untraditional Marriage
He may play an uptight tech nerd on TV, but Thomas Middleditch's personal life is a far cry from his Silicon Valley role. In a 2019 interview with Playboy, Thomas revealed a lot about his private life and that of his ex-wife, Mollie — namely that they had an open marriage and have been to swingers clubs together. However, he cautioned against using that antiquated term.
Article continues below advertisement
In the 20Q interview, writer Ryan Gajewski asked Thomas about visiting a "swingers club" during production on Godzilla: King of the Monsters. "By the way, it's now called 'being part of the lifestyle,'" Thomas corrected. "The term 'swinging' is old."
At the time of the interview, he credited "being part of the lifestyle" for saving his marriage.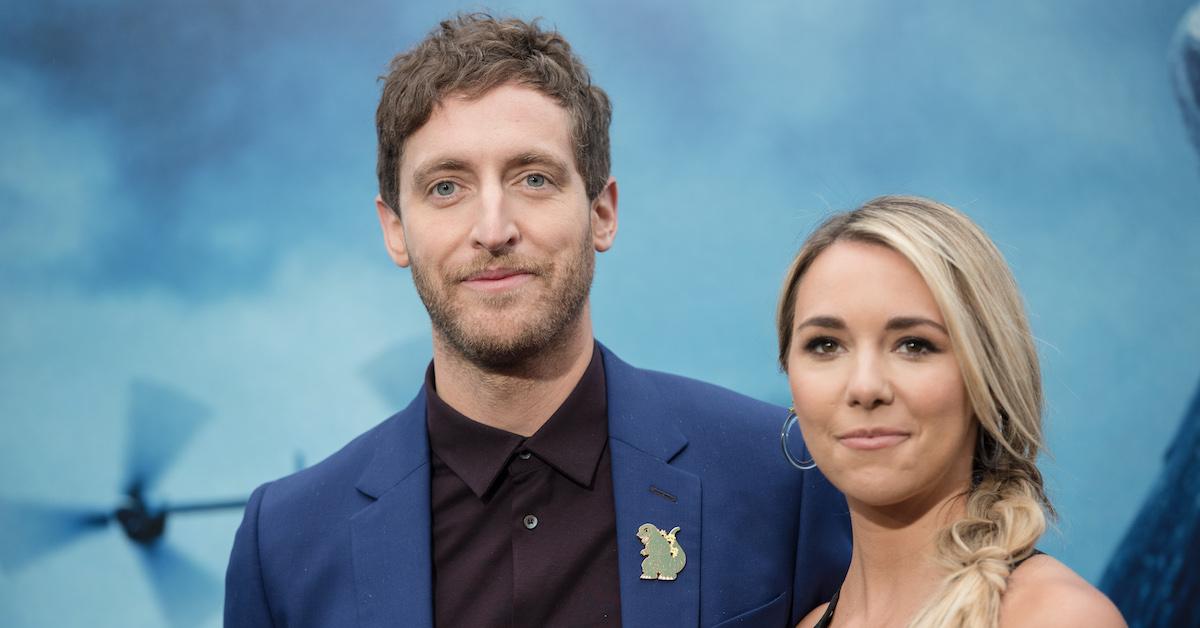 Article continues below advertisement
Thomas Middleditch called his wife Mollie the "brakes" to his "gas."
Thomas met costume designer Mollie (née) Gates on the set of the movie Search Party in 2012. By June 2015 they were engaged and got married in August of the same year.
Mollie got her start as a wardrobe assistant in the final two films of the Twilight saga, and has worked in the wardrobe department for several acclaimed films, including Django Unchained, Dallas Buyers Club, and Lee Daniels' The Butler. On the small screen, she has worked on Comedy Bang! Bang!, Togetherness, and on at least one episode of Silicon Valley.
Article continues below advertisement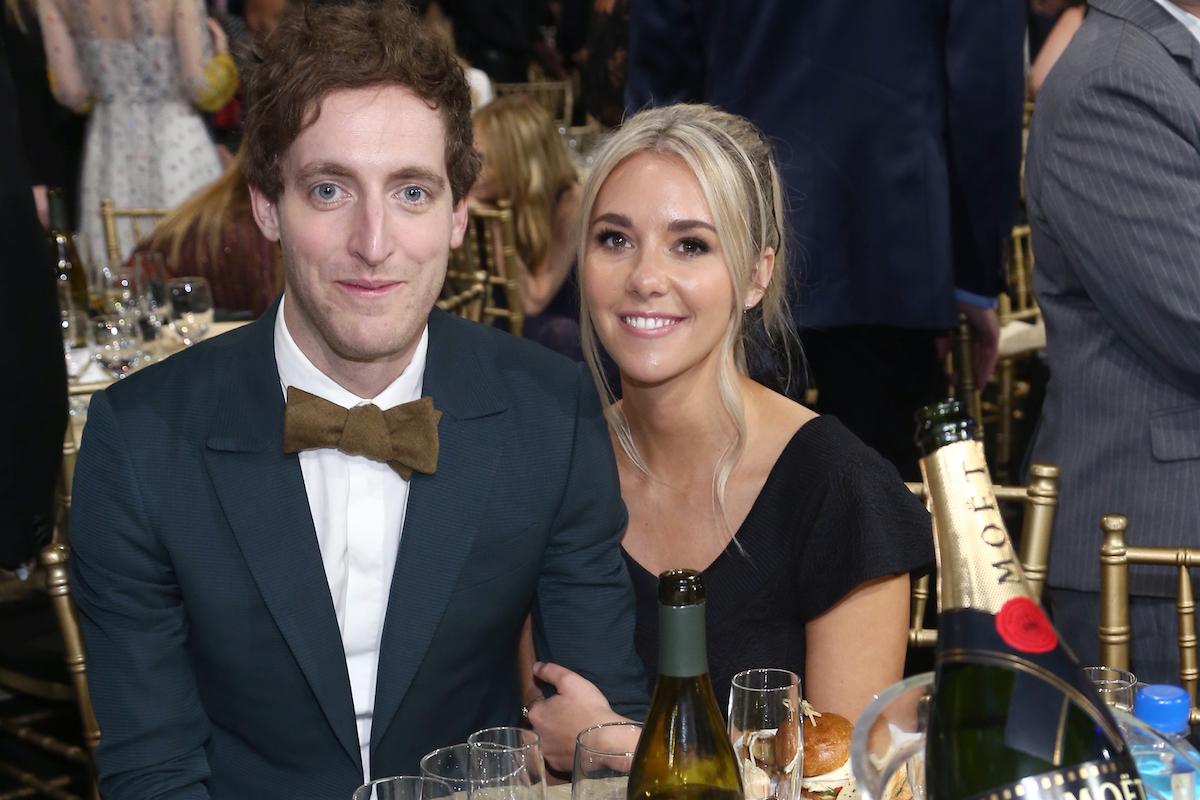 At the risk of potentially upsetting his wife, the B Positive star acknowledged in the Playboy interview that after he and Mollie got married in 2015, he realized they would "have to get nontraditional." At the time, they decided that, rather than throw the entire relationship out the window, they could figure out a lifestyle that satisfied both of them.
Article continues below advertisement
"We have different speeds, and we argue over it constantly, but it's better than feeling unheard and alone and that you have to scurry in the shadows," Thomas said.
All that arguing and talking enabled them to set parameters for what was allowed in their arrangement. "It's a perpetual state of management and communication, to the point where it's like, 'All right, we've got to stop. Chill.' I'm gas, and she's brakes." The open marriage arrangement appeared to be working, at least for a time. Thomas even reported that the two of them were working on a comedy series loosely based on their relationship.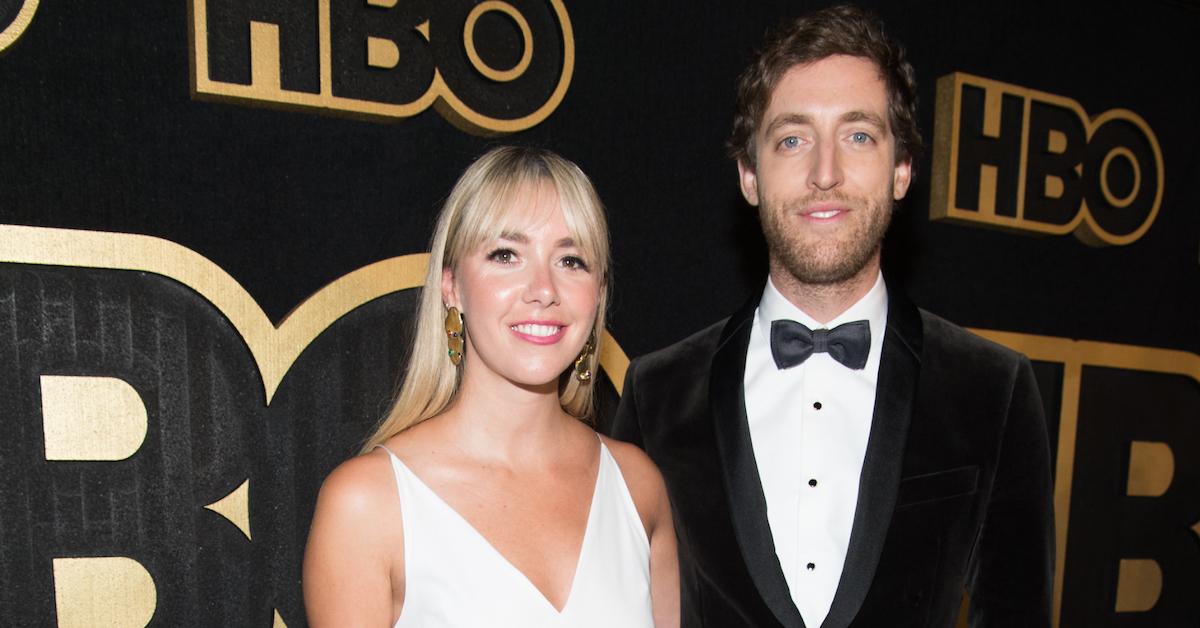 Article continues below advertisement
A few months after the 'Playboy' interview, Thomas Middleditch's wife filed for divorce.
Almost immediately after the "swinger" interview came out, Mollie set her Instagram account to private, and it appears to be scrubbed of posts to this day. For his part, Thomas expressed some regret about how open he was in the interview. "To be honest, it's a thing I wish I could take back," he said on The Last Laugh podcast in April of 2020. "It was poor execution. But I've learned to keep things a little more close to the chest. It was a painful [learning experience], to be honest."
Unfortunately, another painful learning experience was in store. In May of 2020, People reported that Mollie had filed for divorce, citing "irreconcilable differences." Neither Thomas nor Mollie has spoken much about the dissolution of their marriage in the months since then. In April 2021, Thomas was reportedly ordered to pay Mollie $2.6 million in their divorce settlement.