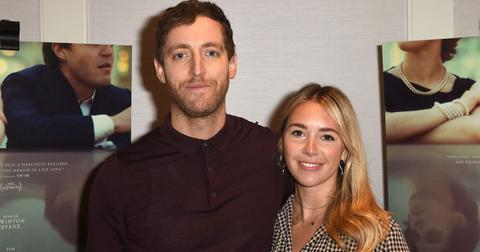 Thomas Middleditch and His Wife Mollie Are Bucking Traditional Marriage Norms
By Distractify Staff

Updated
Thomas Middleditch may play an uptight tech nerd on TV, but his personal life is a far cry from his Silicon Valley role. In a recent interview, Thomas revealed a lot about his private life and that of his wife, Mollie — namely that they have an open marriage and have been to swingers clubs together. However, he cautions against using that antiquated term.
Article continues below advertisement
In the 20Q interview, writer Ryan Gajewski asked Thomas about visiting a "swingers club" during production on Godzilla: King of the Monsters. "By the way, it's now called 'being part of the lifestyle,'" Thomas corrected. "The term swinging is old."  
That said, he credits "swinging" for saving his marriage.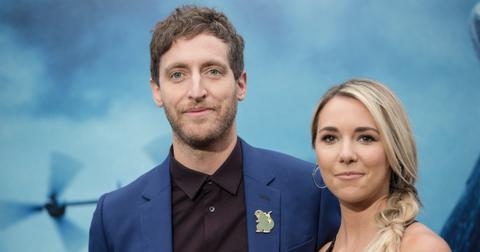 Article continues below advertisement
Thomas Middleditch calls his wife Mollie the "brakes" to his "gas."
At the risk of potentially upsetting his wife, the Silicon Valley star acknowledges that after they got married in 2015, he realized "we have to get nontraditional here," and that she decided, rather than throw the entire relationship out the window, they could figure out a lifestyle that satisfies both of them.
"We have different speeds, and we argue over it constantly, but it's better than feeling unheard and alone and that you have to scurry in the shadows," he says. 
All that arguing and talking has enabled them to set parameters for what is allowed in their arrangement. "It's a perpetual state of management and communication, to the point where it's like, 'All right, we've got to stop. Chill.' I'm gas, and she's brakes."
Article continues below advertisement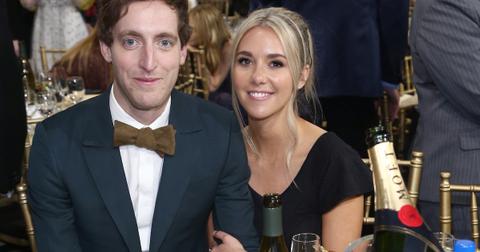 The couple is even working on a comedy series loosely based on their unconventional marriage. 
Mollie Middleditch also works in film and TV, behind the scenes.
Article continues below advertisement
Thomas met costume designer Mollie (née) Gates on the set of the movie Search Party in 2012. By June 2015 they were engaged and got married in August of the same year.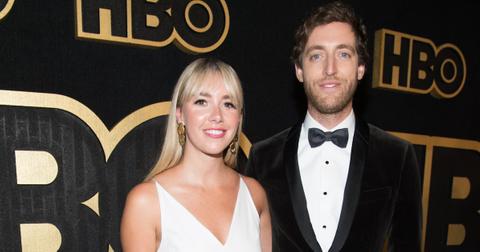 Article continues below advertisement
Mollie got her start as a wardrobe assistant in the final two films of the Twilight saga, and has worked in the wardrobe department for several acclaimed films, including Django Unchained, Dallas Buyers Club, and Lee Daniels' The Butler. On the small screen, she has worked on Comedy Bang! Bang!, Togetherness, and on at least one episode of Silicon Valley.
Mollie's social media accounts have been set to private since the interview came out.
Thomas probably didn't count on his openness about his open marriage making such a splash, but the public reaction seems to have inspired Mollie to make her Instagram private. 
It seems safe to assume Tom's instincts were correct when he prefaced his very candid remarks with, "I don't know how much I can say, because I don't want my wife to be mad at me."