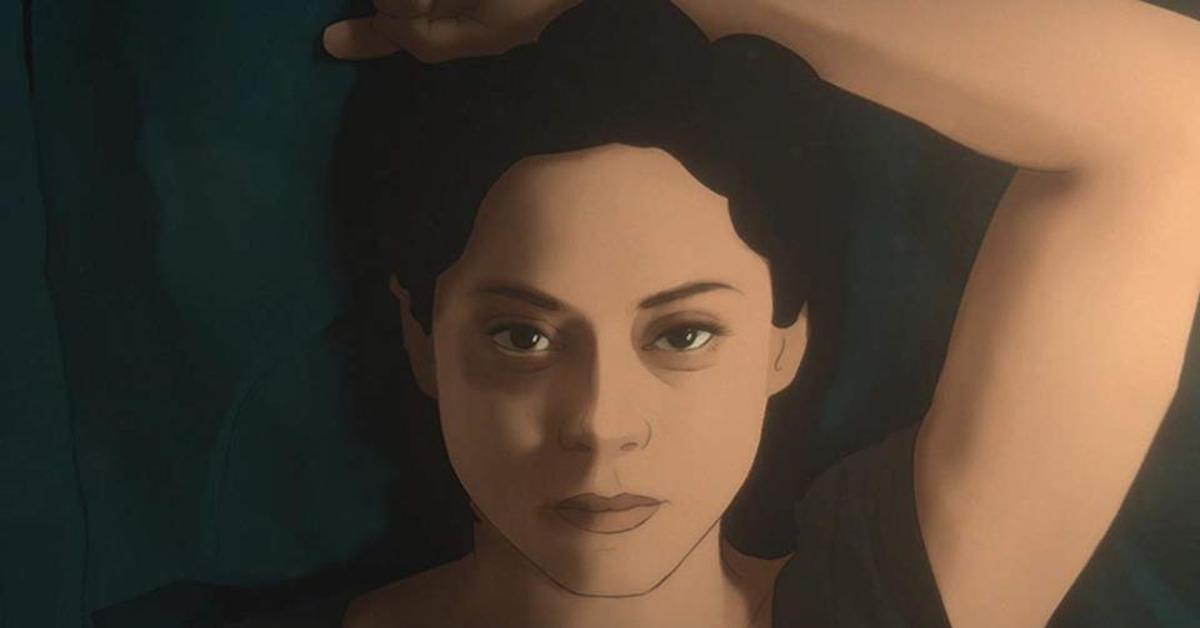 How in the World Was Amazon Able to Make 'Undone' So Visually Spectacular?
Growing up, I never thought I'd live in a world where I'd not only get to browse a library of content that I could watch whenever I wanted, on my own time, for a few dollars a month, but that there'd be former presidents producing it too. It's a great, great time for consuming media, and it seems like right now there's an inexhaustible amount of content for every taste that's produced in a variety of ways. Take Amazon's animated series, Undone and how it was made.
Article continues below advertisement
Undone combines animation with time travel.
First off, the subject matter isn't exactly something you'd immediately think would be perfect for an animated series: A young woman by the name of Alma Winograd-Diaz gets into a car accident and when she wakes up, she starts seeing visions of her late father.
Here's where things get really interesting though: he urges her to try and solve the mystery of his death. No, she isn't a private investigator or anything like that.
Instead, after waking up from the accident, she realizes that she can alter reality to an extent and even travel through time and space. Pretty cool. I'd probably use my powers to run some kind of Back to the Future sports betting operation, but Alma decides to use it to communicate with her father and, you know, find the reason for his death, which is cool too, I guess.
Article continues below advertisement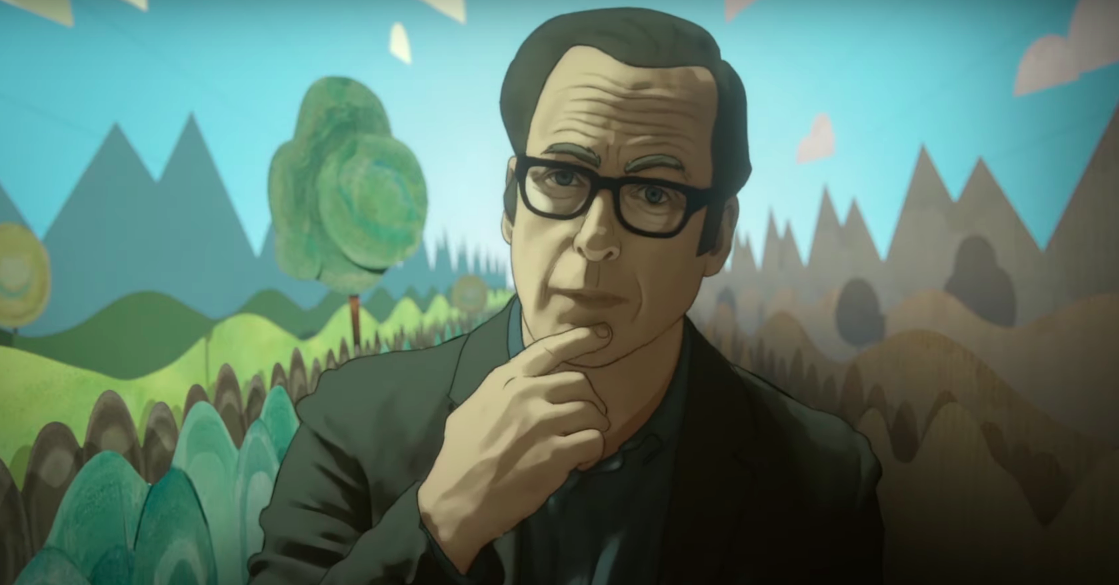 Alma's decision to constantly mess around with time and space, and talk to her pops, isn't exactly great for the ole noggin,' and her loved ones, like her mom, sister, and boyfriend, begin to wonder if she's going insane.
The plot for the series is ambitious, and because it deals with a very dreamlike view of a constantly altering reality, it makes sense that the showrunners would employ a unique approach to visually telling the story.
Article continues below advertisement
How was Undone made?
If you're wondering how the stunning visuals were created in the show, then you're gonna need a little lesson in the history of rotoscope technology, which dates back to the 1910s.
It was first utilized in cinematic storytelling by Max Fleischer, an animator. What rotoscope does is take live scenes that are already filmed and it allows post production to layer animations on top of these frames to create a distinct look like you see below.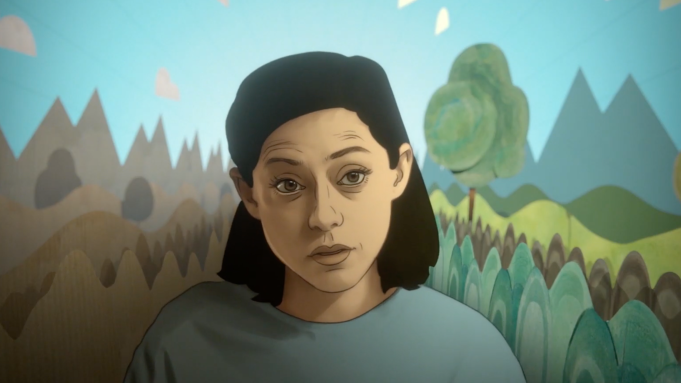 Article continues below advertisement
Max used rotoscope back in the day to make a series of shorts called Out of the Inkwell and then went on to use it for classic cartoons like Popeye and Betty Boop. After his patent of rotoscope was up, Walt Disney grabbed hold of it and put the tech to use in Snow White and the Seven Dwarfs along with many other films.
More recently, the underrated Keanu Reeves flick, A Scanner Darkly, used rotoscope (coincidentally, the team from that film is working on Undone), and the famous '80s music video Take on Me. You may remember the song from the iconic film, Corky Romano starring Chris Kattan.
Article continues below advertisement
What's great about rotoscope tech is that it allows pretty much any type of animation to be layered on top of the live footage, and in the case of Undone, a variety of different artistic techniques were applied, like canvas oil paintings. The scenes themselves were shot on minimal sets, which allows animators to superimpose whatever kind of design they want.
Article continues below advertisement
Rose Salazar, who plays Alma, has worked on visually heavy projects before, like Alita: Battle Angel. She says she loves working on projects like Undone:
"Obviously, I'd been animated before. I'd been an alternate version of myself, and I really like doing that. I feel like it frees me from this body, and I can really give birth to a character — someone completely different — and be free from this mess."
Who's in the cast of Undone?
The cast includes Bob Odenkirk (Better Call Saul), Angelique Cabral, Constance Marie, Siddharth Dhananjay, Daveed Diggs, among others. Kate Purdy is part of the show's writing team, and she previously worked on Bojack Horseman. In Season 1, Bojack experiences an alternate reality, which is very in line with what Undone is all about.
Article continues below advertisement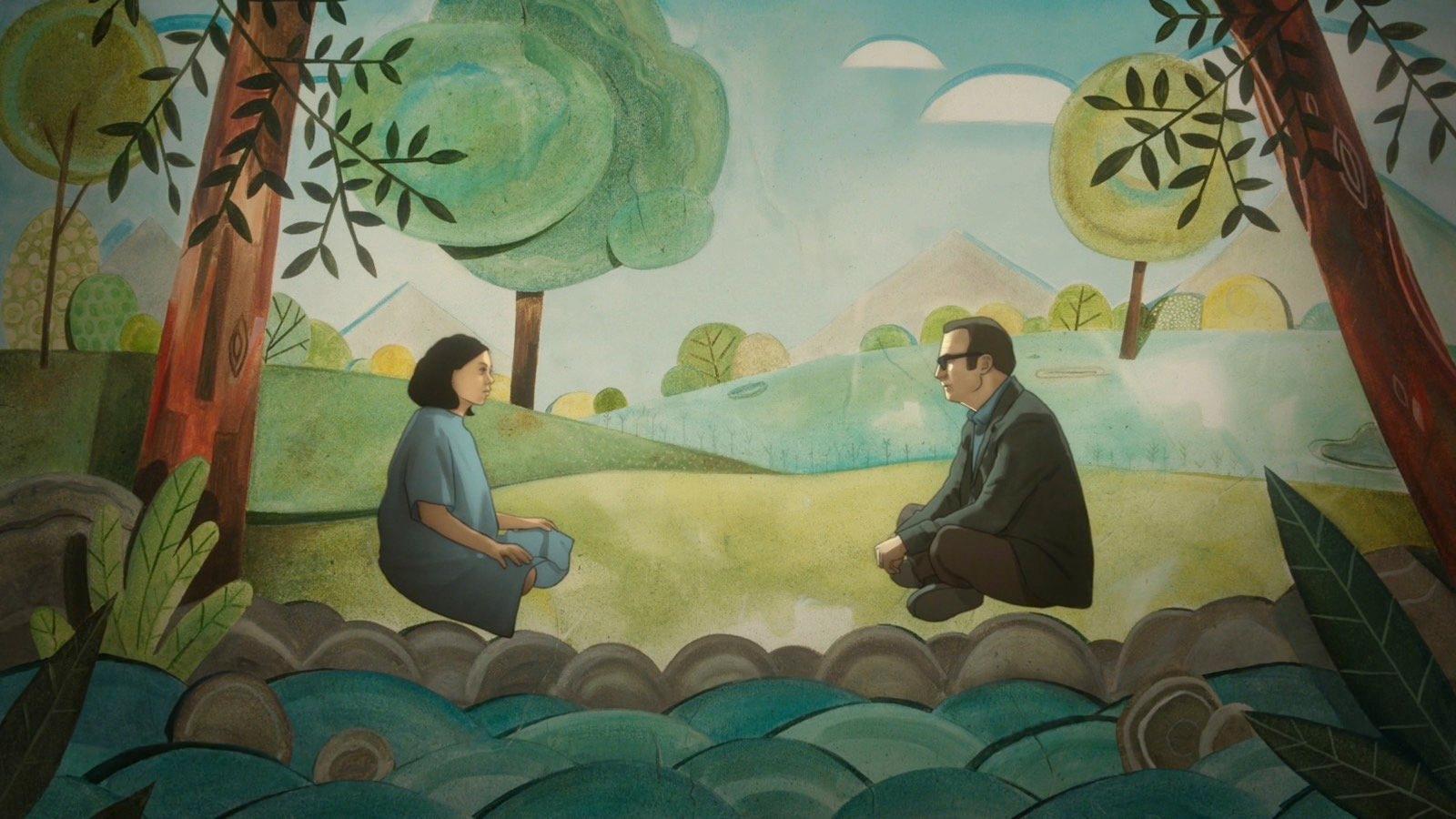 All eight episodes of the series debuted on Amazon Prime Video on Sept. 13. Will you be tuning in?