Thomas Ravenel Has Not One, but Two Baby Mamas
Thomas Ravenel has three kids and two baby mamas! Who are these ladies and what's their relationship to Thomas Ravenel now?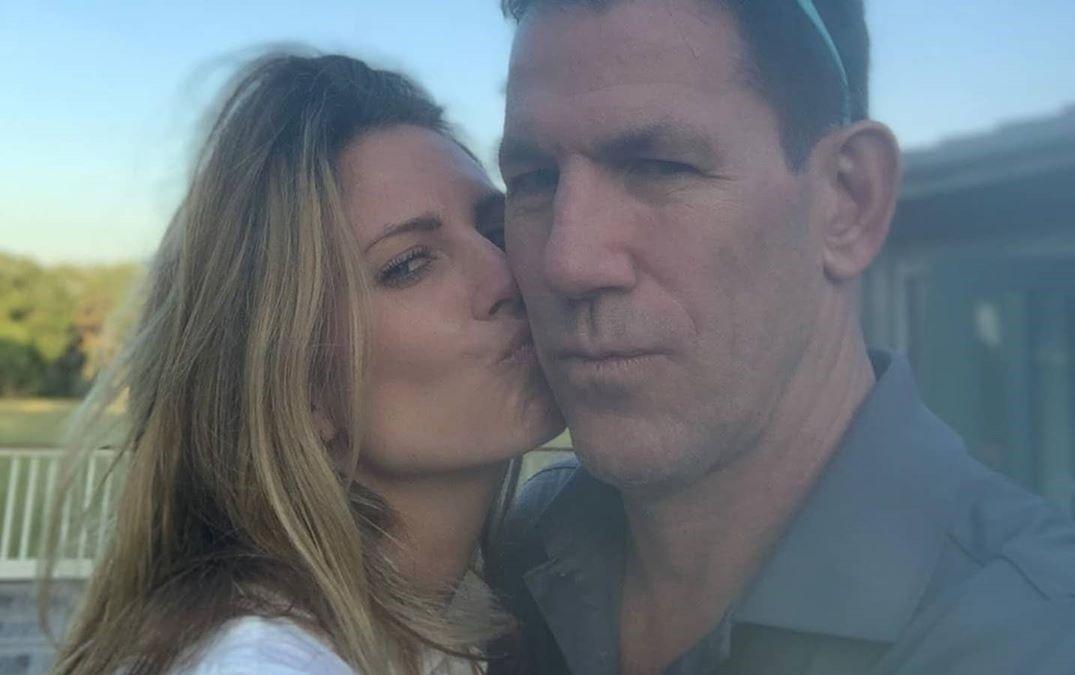 Southern Charm's Thomas Ravenel must be pretty charming to have two different baby mamas! Despite his drug and abuse allegations, the charming reality star and politician has graced our screens and stolen the hearts of two different women. Baby mama number one, Kathryn Dennis, and Thomas split in 2018 after having two children. Baby mama number two, Heather Mascoe, might still be with Thomas — let's see what's going on.
Article continues below advertisement
Thomas Ravenel and baby mama Kathryn Dennis had a tumultuous relationship.
Thomas and his first baby mama, Kathryn Dennis, lived out their romance for all of us to see on Southern Charm. It was a rocky road of a relationship between the two, who had about a thirty year age difference. In the span of their on and off relationship, they had two children, Kensie, now 6, and Saint, now almost 5. Thomas shared humorously to the NY Post, "The joke my friend said [was], 'Thomas has known Kathryn for three months and a day, and she's been pregnant for 3 months."
After their second child, Saint, was born, Kathryn and Thomas called it quits. They said it was a long time coming, and between Thomas's multiple sexual abuse allegations with both Dawn Ledwell, who's also been featured on Southern Charm as Kathryn and Thomas's nanny, and model Ashley Perkins' mother, that seems like a fair call.
Article continues below advertisement
Thomas and Heather Mascoe have a very different story.
While Thomas and Heather have also had an on and off relationship, their 19-year age difference is a step forward for Thomas. However, they also moved fairly quickly, and welcomed their first child on June 29 of this year. When their son, Jonathan Jackson Ravenel, was born, they actually were no longer together. It wasn't a very long-lived relationship — reportedly, they were only really together in the summer of 2019.
While Heather is closer in age to Thomas, she also is not part of the reality-show family. Heather is a registered nurse, and has two kids of her own with her ex, Leo Chiagkouris. According to Us Weekly, Leo was not a fan of Thomas, and actually hung a banner of Thomas's legal woes outside of his house! That's quite the rivalry.
Article continues below advertisement
There are rumors that Thomas and his current baby mama are back together.
Twitter is always the bearer of the hottest gossip, and Southern Charm stars are no exception. Thomas tweeted, "Did anyone know I'm getting married?" on Tuesday, Oct. 13. The thread continued, "I'm getting engaged to marry Heather Mascoe. I'm a lucky man!"

In teasers for Southern Charm Season 7, it looks like there may be a scene featuring Thomas, his new son, and maybe even his baby mama, Heather Mascoe, even though she's done a pretty decent job staying off our screens. Although, to be fair, Thomas had already been fired from Southern Charm by the time he started dating Heather. Regardless, the aforementioned thread is no longer on Twitter, so it's anyone's guess what the real story is!