Thomas Rhett Just Became a Big Brother and a Dad Again
Thomas Rhett's siblings are both younger than him, but after his dad welcomed a new baby boy, his youngest sibling is now almost as old as his own daughter.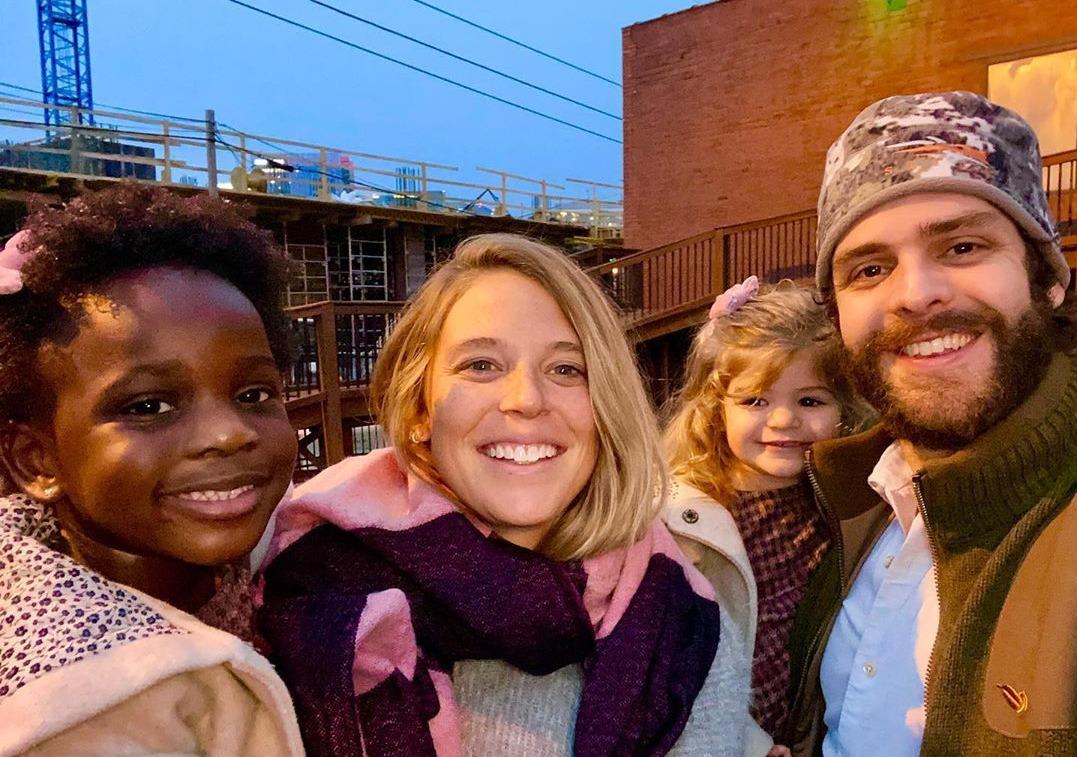 At the ripe age of 30, Thomas Rhett just became a big brother again. It certainly helps that his dad, country music singer Rhett Akins, is just 50 himself, and hardly old by Hollywood standards. He and his wife, Sonya Mansfield, welcomed their first child together, a baby boy they named Brody James Akins, on March 13, making Thomas a big brother yet again.
Article continues below advertisement
The kicker is that Thomas's baby brother was born just a month after his new baby, Lennon Love Akins, was born. In some families, it might feel strange to have your own kid grow up with your sibling, but with how close Thomas and Rhett are, it's not surprising that the men are thrilled for each other and their new babies. But now that Thomas is suddenly a big brother again, it has left some fans wondering if he has any other siblings.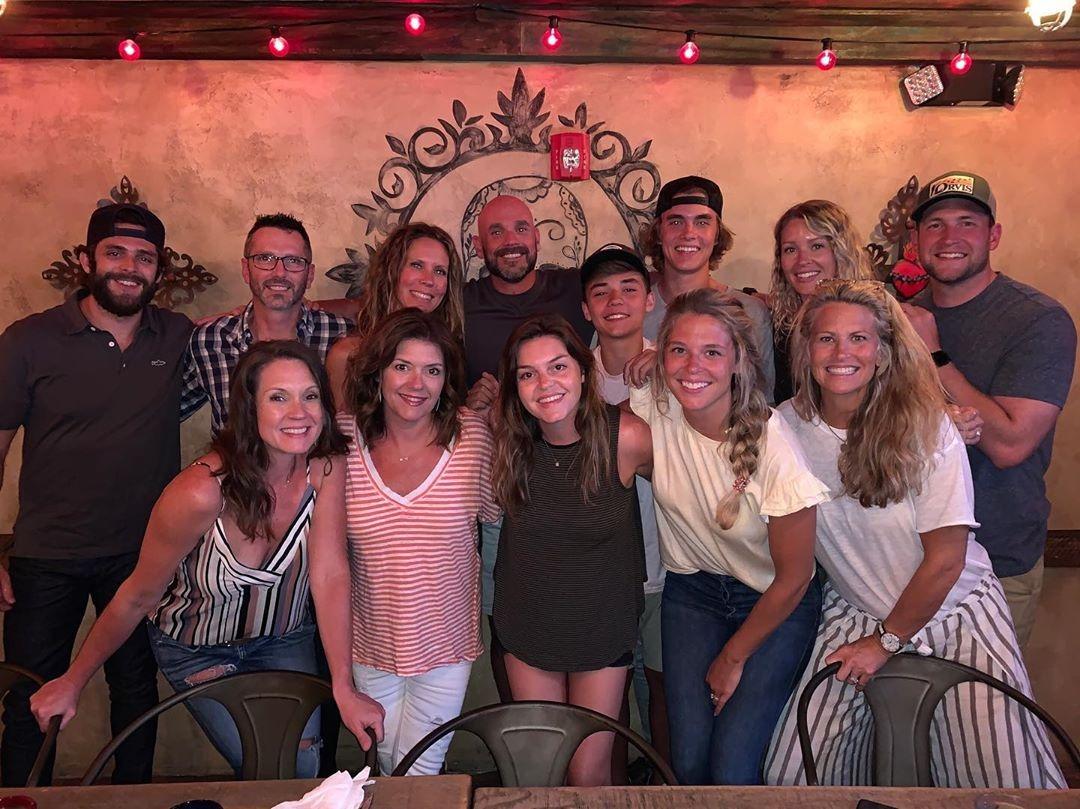 Article continues below advertisement
Thomas Rhett is close to his siblings.
Besides Brody, Thomas has a sister, Kasey Lee Akins, who is 27 years old and, unlike her older brother and dad, is not in the spotlight so much. He also has a younger brother, Tyler Lankford. There isn't much information out there about Thomas's siblings, but he has shared enough family photos of them on Instagram to show how close they are.
Thomas shares yearly holiday photos with most of his family, including Kasey and Tyler, who pose in a human pyramid while wearing matching holiday pajamas every year. They are basically family goals. Thomas and Kasey also spend time together at concerts, which makes sense, given Thomas's career, but overall, they seem to be close. And now that they have a younger brother, they'll have even more to bond over.
Article continues below advertisement
Rhett Akins and Thomas Rhett's relationship is adorable.
If Thomas and his sister are close, then it should probably go without saying that Thomas and his dad also have a tight-knit relationship. In 2019, Rhett joined Thomas on his Very Hot Summer Tour and, Thomas told Nash Country Daily at the time, he was excited to have his dad by his side as a country music legend himself.
Article continues below advertisement
"We literally just closed out our 2018 tour in the U.K. last week and I'm already thinking about next year's tour," Thomas said. "I'm glad we have the winter to plan and come up with some crazy stuff for next year because I can't think of a better way to spend the summer than out on the road with my fans. And, I get to bring my dad and two of my favorite artists in country music along for the ride."
Article continues below advertisement
How many kids does Thomas have?
While Thomas has likely been celebrating the birth of his baby brother, he had more to celebrate at home with his little family. Thomas's family of four grew by one more when his daughter was born in February. Before that, Thomas and his wife already had two other little girls, Willa Gray Akins and Ada James Akins.
Apparently, the family just keeps growing, but outside of the spotlight, Thomas seems to be incredibly close to not only his siblings, but his parents as well. And, now that Rhett and his dad have babies the same age, they can even share parenting tips. It's a unique situation, but for them, going through it all together appears to feel totally natural.