TikTok's Recipe for Creme Brulée Only Has Three Ingredients, So Wave Your Diet Goodbye
If you're looking for an easy dessert, this three ingredient creme brulée recipe is simple and seriously game-changing — stay tuned for instructions.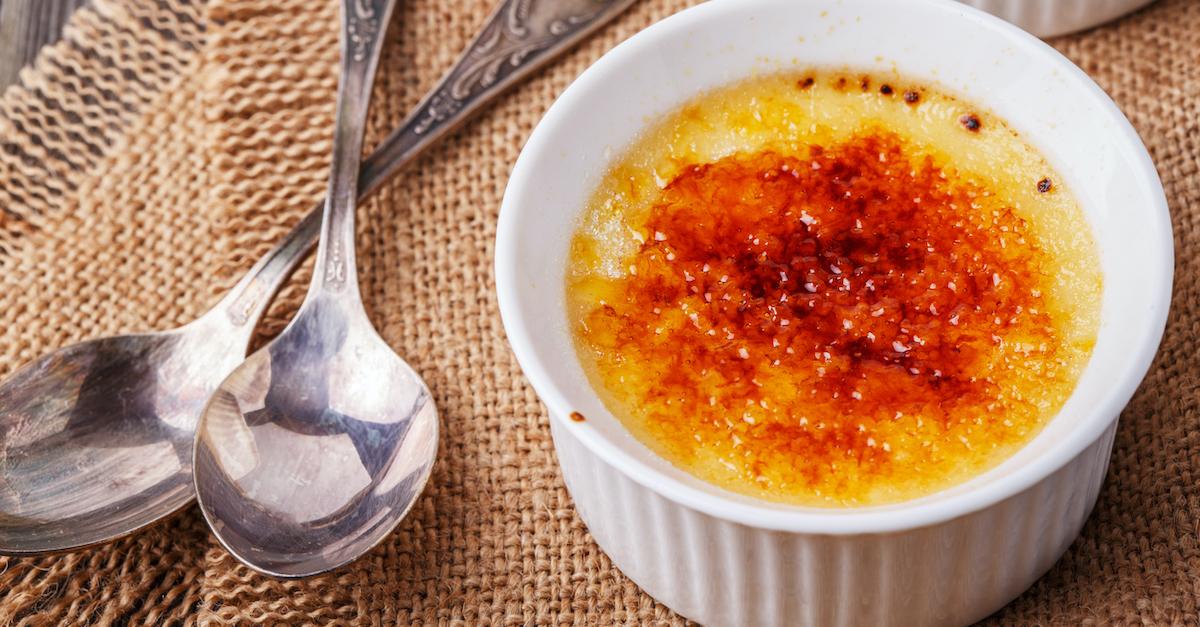 In the realm of quick and easy desserts, creme brulée generally doesn't come to mind first, or even second... but as usual, TikTok has come to the rescue by supplying us with a hack that completely simplifies the generally upscale dessert. In fact, it only features a total of three ingredients, and a few easy steps.
Article continues below advertisement
Stay tuned for instructions on how to make three-ingredient creme brulée, but those seeking out a "summer bod" should approach with caution — you'll definitely want to start making this for every possible occasion.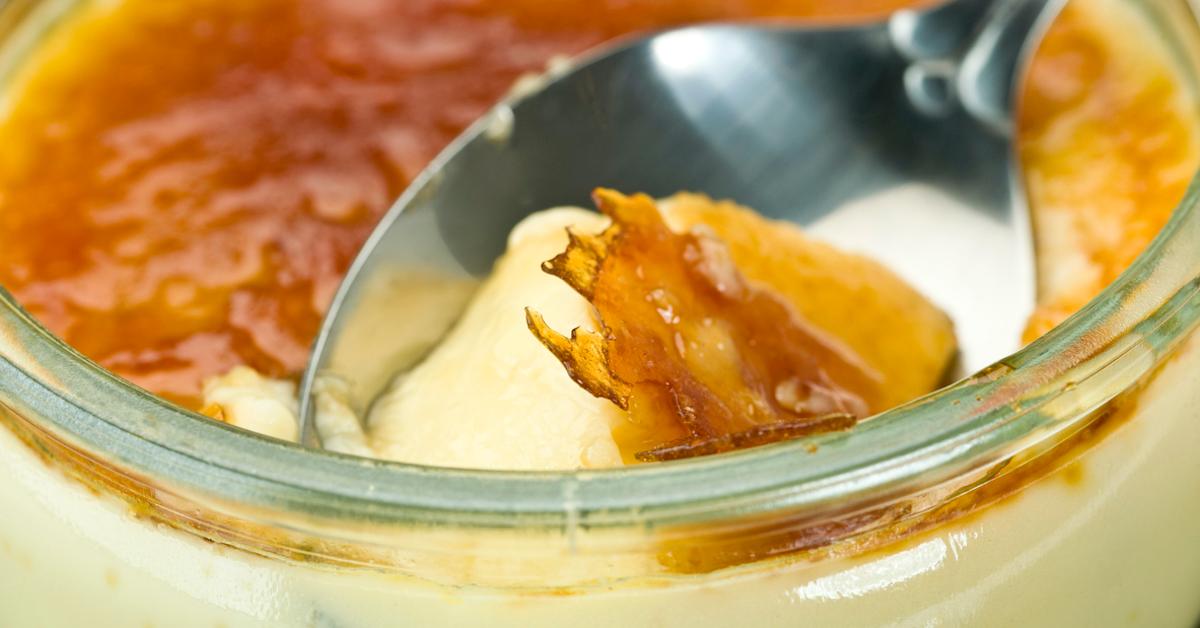 Article continues below advertisement
As we said, this TikTok creme brulée recipe requires three. Freaking. Ingredients.
If you aren't familiar with creme brulée, it's a French dessert that generally consists of heavy cream, vanilla bean, vanilla sugar, egg yolks, and hot water, according to a basic Food Network recipe. Generally, after preheating the oven and boiling the cream and vanilla, you beat the eggs, slowly combine it with the cream and vanilla, and bake it in the oven. Once all is said and done, you have to whip out a blow torch (yes, I'm serious) to create that crispy external glaze. It's tough work!
TikTok's creme brulee recipe, on the other hand, only requires three basic ingredients: vanilla ice cream, eggs, and sugar, according to Delish. And the best part? No blow torch required. Using the microwave, oven, and stove, you'll be able to have these babies done in about an hour.
Article continues below advertisement
Here's how you can make TikTok's creme brulée on your own.
TikTok user @shefshaq posted the recipe, which was initially inspired by a popular Tasty video. Per the instructions, preheat oven to 325 degrees. Then melt .5 cups of ice cream in the microwave, whisk it with an egg yolk, and pour it into ramekin bowls. Fill a cake baking pan halfway with water, and put the ramekin into the pan. Let them bake for about 45 minutes, and once they're done, let them cool before placing them in the refrigerator for two hours.
Article continues below advertisement
Separately, you'll prepare the caramelized sugar topping. Start out by mixing one cup of granulated sugar with two tablespoons of water over the stove on medium-high heat. Stir the mixture until it turns clear and thick, and let it simmer for eight minutes. After removing it from the heat, pour it evenly atop your cooled ice cream concoction. Let the topping harden, and experience the magic of creme brulée. Check out videos of people making it below, and see just how easy it is.
Article continues below advertisement
While creme brulée doesn't sound like an easy recipe to slay, TikTok has efficiently broken it down, making it one of the easier ~fancy~ desserts we've yet to whip up on our own. It only takes about 20 minutes of work, aside from the cooling time, and needless to say, 100 percent worth it.
Between this three-ingredient creme brulée, whipped coffee, whipped hot cocoa, and peanut butter cookies, you could probably open up your own TikTok restaurant at this point, and TBH, I'd totally respect it.