What's the Deal With the Viral Jelly Fruit Candy You've Seen on TikTok?
Here's all the info you need to know about the TikTok candy aka #JellyFruit. Users have been trying the explosive candy out in their videos.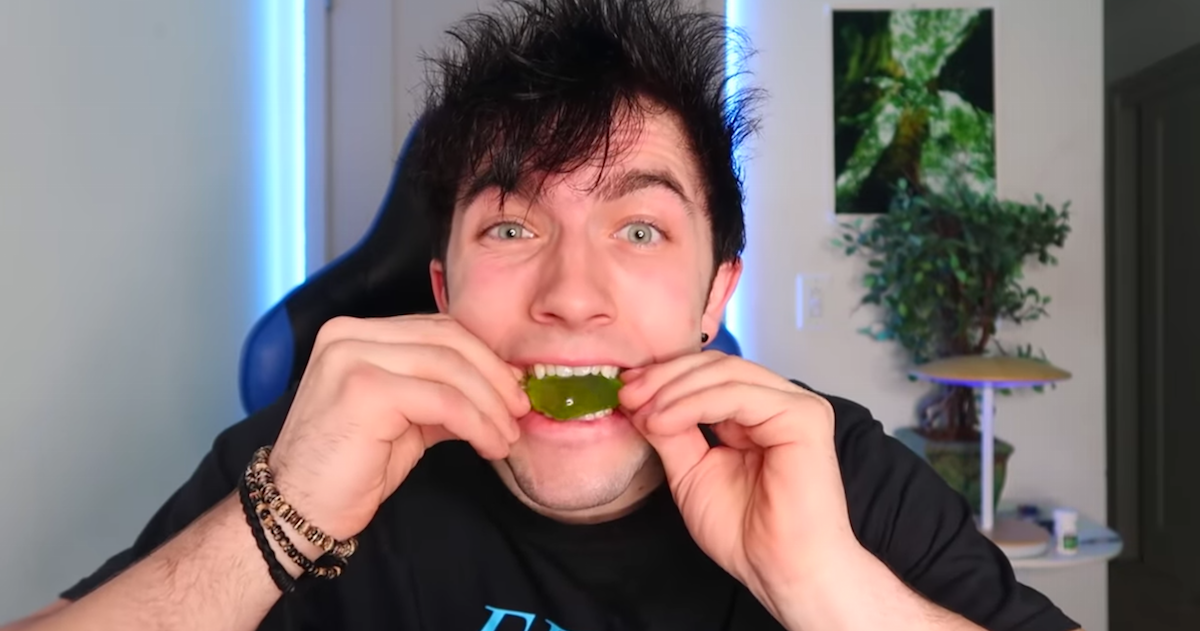 If you're an avid user of the video app TikTok, then you've likely seen at least a video or two of a user biting into a gelatinous looking candy (and, no, it's not a Tide pod). While many TikTok dances, products, and songs tend to go viral and then fade away, the TikTok candy trend has continued to gain viewers and participants for several months.
Article continues below advertisement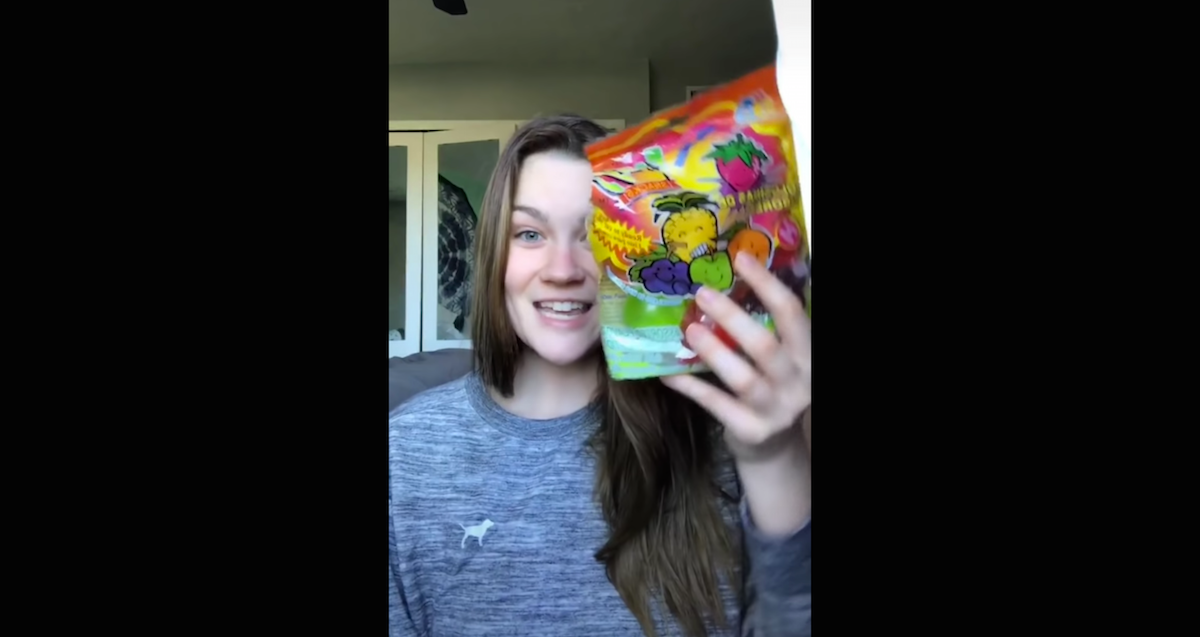 Article continues below advertisement
What exactly is the TikTok candy?
The TikTok candy videos have accrued more than 700 million views on the app, and many users have tried to lock down where exactly they can order the viral candy from. The candies featured in the videos are plastic fruit-shaped cases that are filled with a flavored jelly liquid substance. The fruit candy isn't easy to bite into, so many have ended up exploding it into their cameras and all over themselves, which has made for some entertaining content.
The candies first went viral in December of 2019, when 22-year-old comedian Jaden Sprinz posted a video of him biting into a piece of candy from a bag he had purchased at a dollar store. Jaden is best known for his "vampire" teeth, which helped him when filming the video. He originally posted the candy content because he wanted to prove to his followers that his sharp teeth were actually real.
Article continues below advertisement
Interestingly, when Jaden went to buy more of the candy, he learned that it had sold out. Some people were even reselling the candy on third party sites, for upwards of $50.
While Jaden didn't have much difficulty piercing the candy bag, others have struggled to get the candy open.
The candies have been included in the "Hit or Miss" game, as users try to get the jelly to open in their mouth (which is a hit), but if it ends up shooting out, then it's a miss.
Article continues below advertisement
Jaden has since posted dozens of videos of him biting into the candy, but nothing has topped his original content — which earned him more than 10 million views.
Where can you buy the TikTok candy?
Whether you want to participate in the #JellyFruit challenge, or you're interested in seeing whether or not the hype surrounding the candy is real, there are many places that sell these viral sweets online. The candy that Jaden ate in his popular video is The Fruity's Ju-C Jello Bag. Another similar product that is available for purchase is called Dely-Jely. While Jaden only paid 99 cents for his bag of jelly fruit candy, the demand for them has increased exponentially.
Article continues below advertisement
The candy is being sold online by third party sites, including eBay, Etsy, and Amazon. The prices range for under $10 to upwards of $75 for one bag (which usually includes 15 jellies).
The taste of the candy can't be guaranteed, but posting your own #JellyFruit video or a #HitOrMiss challenge will likely get you thousands of views. It just might end up costing you a pretty penny to get your hands on a bag of the viral fruit candy.