TikTok Searched for the 2006 Family From a Thrift Store Disposable Camera — Here's What They Found
A TikTok user thrifted a disposable camera that was full of family photos. Users went on a search for the original owner and here's what they found.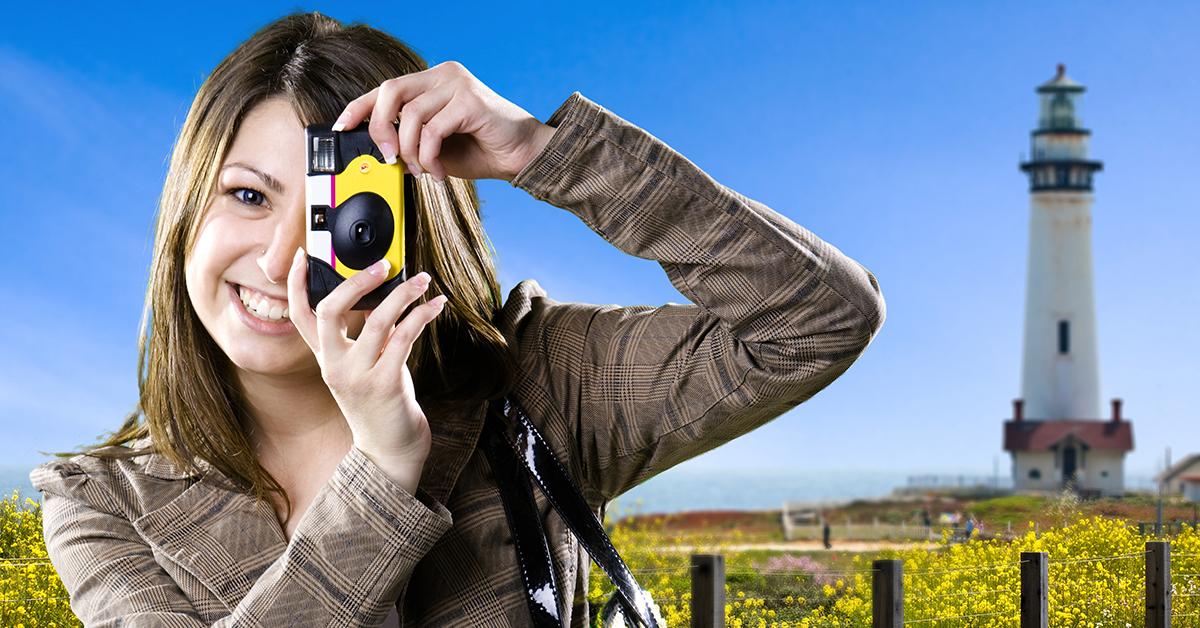 In an age where high-quality cameras are installed on your smartphones as a necessary add-on, not many folks have a need for those old disposable cameras.
If you have no idea what a disposable camera is, you're probably Gen Z. These literal throwaway cameras were meant to be used with a finite roll of film and could be discarded once the film runs out so you could develop the pictures later. Believe it or not, you can still buy these today at your local shops for some vintage-style photo-taking at less than 20 bucks.
Article continues below advertisement
Clearly, disposable cameras can withstand the test of time, even ones from decades ago. A user on TikTok recently found one that's reportedly from all the way back in 2006. Aila aka @fairyonfilm posted about a thrifting trip in which they picked up an old Kodak Disposable Camera. Upon developing the film inside, they found a whole slew of family photos.
Aila and their 14.6 thousand followers kicked off a search to find the camera's original owner and you'll never believe how the search ended.
Article continues below advertisement
TikTok when on the search for a 2006 family on a thrift store disposable camera. Here's what they found.
By the time Aila found the camera in Stone Mountain, GA., and took it home, its film had already been used up. Using their own home setup, they went through the retro process of developing the pictures "to see what was on it." Even after nearly two decades, the film's negatives were still able to produce photos.
This collection of family photos seemingly depicts people gathered for someone's 21st birthday and features plenty of people and even a few kids gathered to celebrate the occasion.
Aila's TikTok ends with them asking their followers and viewers to help return these photos to their rightful owners. Plenty of folks in the comments echoed Aila's sentiments, hoping that sharing and boosting the video enough would help it reach the right people on the internet. The video was viewed over 4.5 million times and liked by more than 863,000 people.
With that many eyes on it, it'd only be a matter of time before someone knew where to look. Thankfully, this story has a pretty happy ending.
Article continues below advertisement
A TikTok user named Samantha Gross commented claiming: "That's my friend's family!!!" and tagged another user who goes by @mochaa_moneyy on TikTok. @mochaa_moneyy immediately responded, seemingly acknowledging that these photos are of her family.
"Yes! I appreciate these so much, super freaking happy about these," she commented.
Article continues below advertisement
We can readily assume that Aila sent over the photos to their owners because @mocahh_moneyy would go on to post her own TikTok about the photos with a comparison between her family in 2006 and how much they've grown and changed as of 2023. They even gave a shout-out to Aila, thanking them for returning the photos.
It just goes to show that the past can have a funny way of making an appearance in your present.