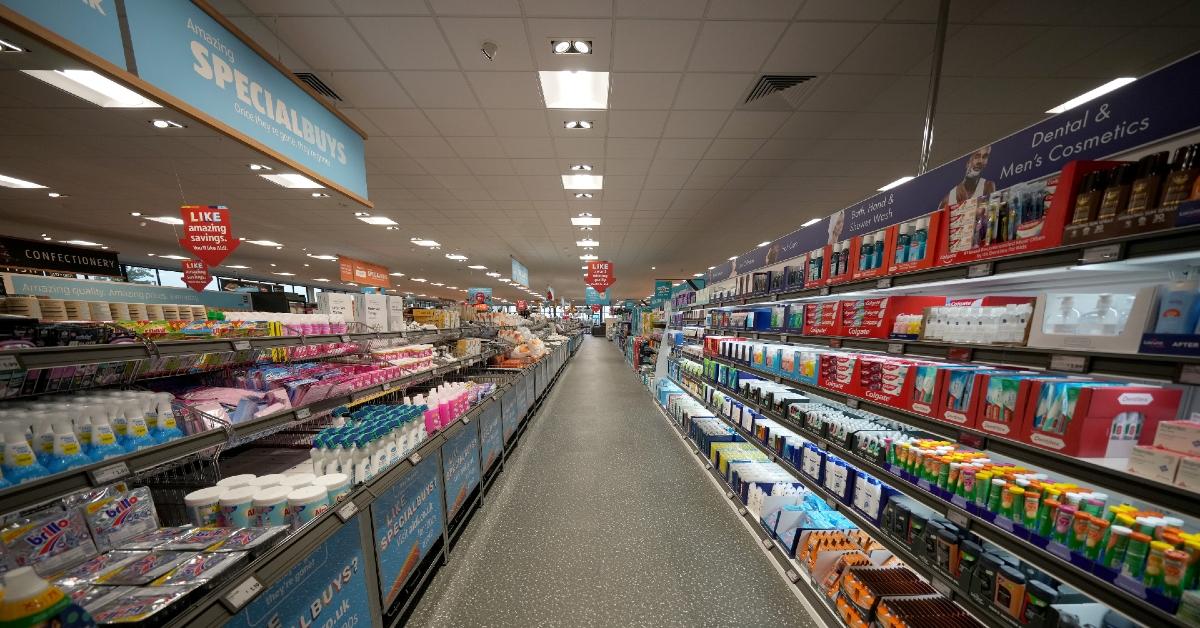 Husband Hasn't Been Grocery Shopping in 3 Years, Wife Records His Reaction to Inflation
Article continues below advertisement
And while these price hikes are apparent to anyone, even if they are a frequent shopper seeing the increases occur incrementally, they'd be extremely jarring to someone who hasn't gone grocery shopping for a few years.
This is exactly what the TikTok account for Shelby & Dylan (@shelbyanddyl) documents. Shelby documents her and her husband, Dylan, as they walk into a grocery store where she captures his reactions to seeing what food products cost these days.
Article continues below advertisement
She writes in a text overlay of the video: "My husband just now finding out what groceries cost after inflation," as they walk through the parking lot of the supermarket.
Article continues below advertisement

From the get go they're greeted by kids selling Girl Scout Cookies, which they purchase for $5 a box. Dylan is visibly excited. Inside the store, Dylan loads up the cart with some water, Pampers diapers are seen in the cart as well, and then the couple gets to the section with eggs.
Article continues below advertisement

"We need eggs," she says. While looking through the cartons and picking up the sunglasses that fell off of his head and onto the cartons in the fridge. After picking up some eggs, Dylan recoils in horror, "Shelby. is that how much they cost?"
Article continues below advertisement

Next up is a gallon of milk, "Are you sure you want to pay that?" he asks, extricating a gallon from the refrigerator. "We really need to get cows and chickens. Are you serious?"
She replies, "I always told you I wanted to live on a farm."
Article continues below advertisement

"Yeah, well, you're gonna," he says, before picking up a pack of disposable plates. "$8 for styrofoam that I'm just gonna throw away?"
"Yep," she says, laughing.
"We washing these," he remarks as he puts the plates in the shopping cart.
Article continues below advertisement

The clip then cuts to him typing on his phone, Shelby asks him what he's doing. "I'm Googling...if I can wash styrofoam plates."
She then tosses a bag of chips into the cart and, again, he asks shocked if they normally cost that amount.
Article continues below advertisement

The video then cuts to Dylan walking through another aisle in the store, pondering the economics of better eating: "How come the world wants you to eat healthier but they charge out the ying yang for healthy food. Just gonna be all fat and sassy."
He was shocked to see the price of ramen go up as well. "Back in the day you get a good pack of ramen for a quarter..."
Article continues below advertisement

He then tells Shelby that she's going to have to breastfeed their kid until he's 18 years old. By the time they reach the check-out aisle, an intense look of concern washes over Dylan's face. He pays for the food, and once they're outside in the Walmart parking lot, he turns to his wife and asks, "Is that how much it usually is?"
Article continues below advertisement

"I'm doing the math in my head and I just don't see how this is possible. God is working miracles through our bank account right now. For us to be able to eat. That's the only explanation," he says.
"It's ridiculous," Shelby agrees. At the end of the clip, he busts out a famous Joe Exotic line, "We're never gonna financially recover from this."