'Love & Hip Hop Atlanta' Star Tia Becca's Personal Life Is a Complicated Web of Kids and Exes
We're untangling the complicated web that is 'Love & Hip Hop Atlanta' star Tia Becca's personal life with a cheat sheet on her kids, ex-husband, and relationship with Scrapp DeLeon.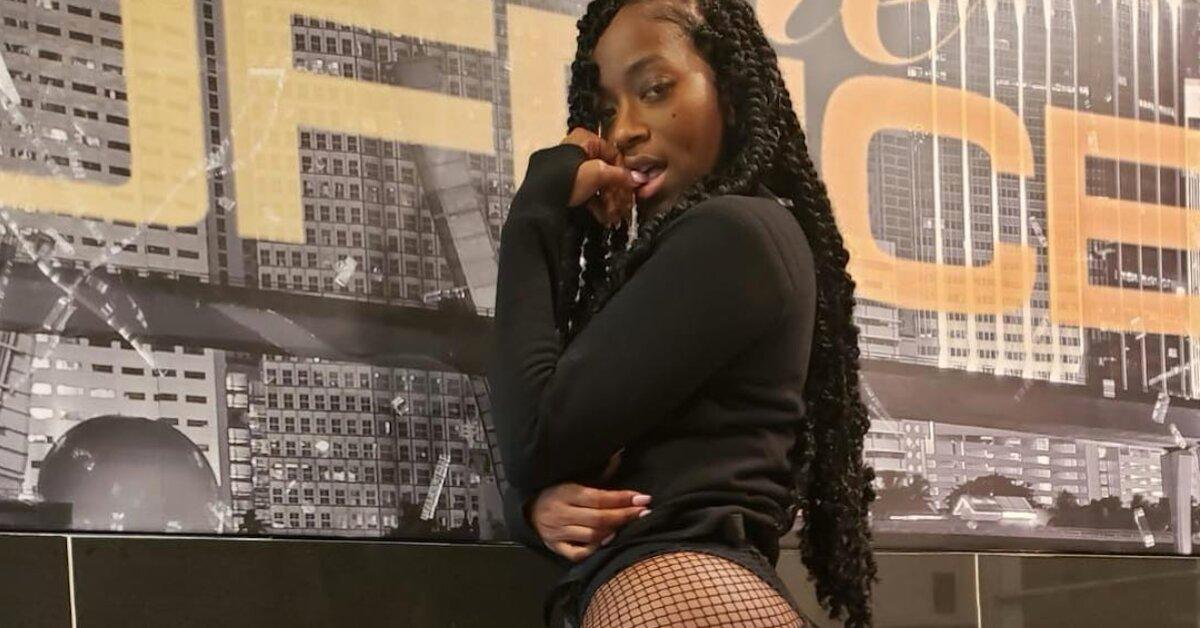 We've never met a reality star quite like Tia Becca. The Love & Hip Hop Atlanta mainstay — who also goes by the name Tiarra — is super secretive when it comes to certain aspects of her personal life but open and honest about others.
For example, back in 2016, the now 33-year-old revealed that she was married and pregnant, but refused to release the identity of her husband/baby daddy. She even resorted to posting pictures of the duo on Instagram with her new spouse's face covered.
Article continues below advertisement
Until recently, Tia rarely shared photos of her kids on social media, so it was difficult to keep track of them all. But the actress just put up some new images of the family on spring break, which is making it easier for us to piece together the details of her home life.
Scroll down for info about Tia Becca's children and her myriad of exes.
How many kids does Tia Becca have?
Article continues below advertisement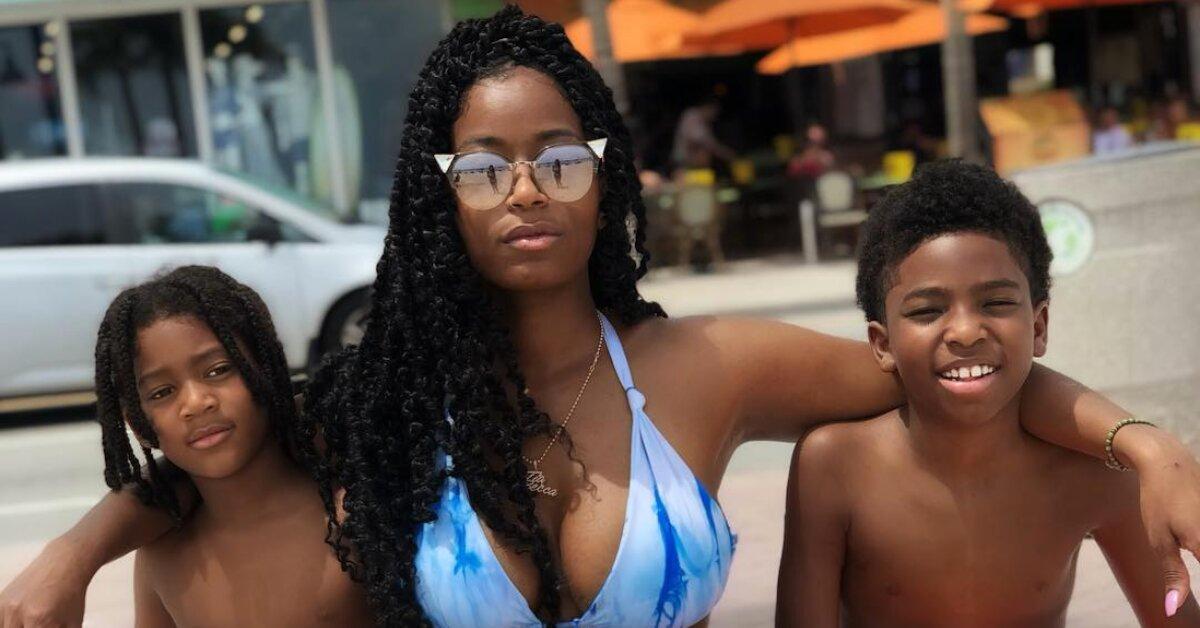 According to her VH1 bio, the radio personality has five kids total, though it took us a second to find their names. The oldest is Niecy, whom Tia gave birth to when she was a teenager.
"17 and pregnant I was so afraid to have you," the proud mom wrote next to a recent Instagram post. "15 years later... you're my dawggggg! I Couldn't imagine life without Niecy Piecey! You're really my best friend."
Article continues below advertisement
Tia also welcomed a daughter named Liyah and a son named Acito before giving birth to son King, whom she shares with fellow LHHATL star Scrapp DeLeon.
However, not much is known about the celeb's fifth child. She announced in 2016 that she was expecting a baby with then-husband Bryant B Moe Shaw, but never talked about giving birth. In a 2018 Instagram story, Tia wrote that she aborted multiple babies during their relationship.
It remains unclear whether Bryant or another man fathered her fifth child. On March 19, the fitness fan posted throwback photos featuring a few of her children and mentioned a new name in the caption.
Article continues below advertisement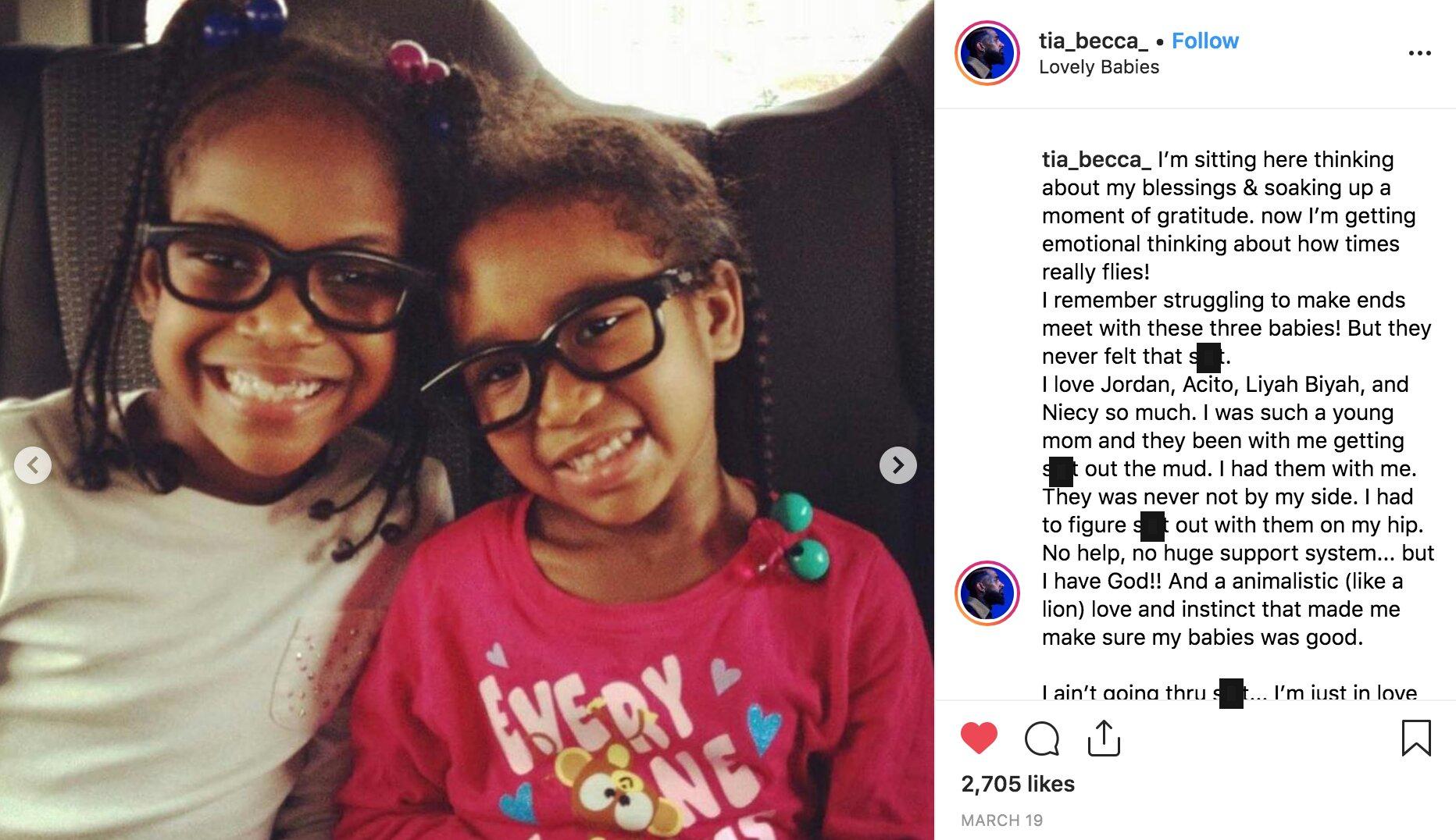 "I love Jordan, Acito, Liyah Biyah, and Niecy so much. I was such a young mom and they been with me getting s--t out the mud. I had them with me. They was never not by my side. I had to figure s--t out with them on my hip," she wrote. We're not sure who Jordan is, but that could be the name of her fifth child. It also could be another name for King since he's the only one not mentioned in the caption.
Article continues below advertisement
Does Tia Becca have a husband?
The skin care junkie's last marriage didn't end well. After keeping Bryant's identity a secret for months, Tia finally opened up about their relationship in a November 2016 interview, but by May 2017, the union had soured.
In a rant on Instagram, Tia claimed that her ex owed her $25,000 in unpaid bill money and chastised him for visiting his girlfriend, Basketball Wives star Malaysia Pargo, in LA instead of paying her back.
Article continues below advertisement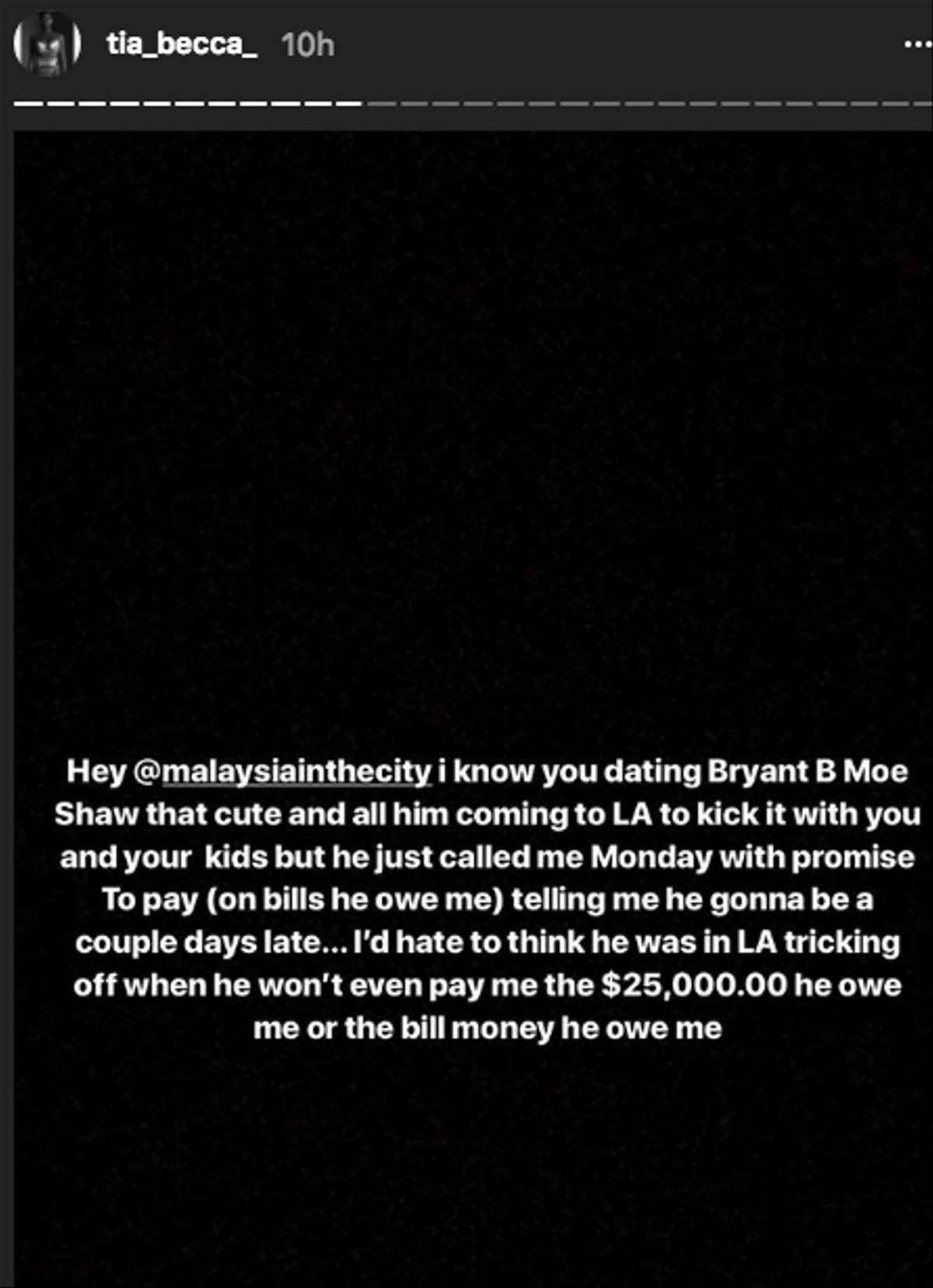 Though it looked like Tia might get back together with her ex, Scrapp, that fell apart during a Season 8 episode of LHHATL.
Article continues below advertisement
What's the deal with Scrapp and baby mama Tiarra?
When the music manager was released from jail in October after serving two years behind bars for drug trafficking, he received a warm welcome from his ex, who presented him with a key to her house. But the 31-year-old soon revealed that he was in a relationship with someone else.
That new woman happens to be Moniece Slaughter from Love & Hip Hop Hollywood, and fans are divided when it comes to the duo's blossoming romance.
"You and Moniece are good together. Don't let the negativity ruin what yall got going on," one Instagram follower wrote, though another commented, "Why Moniece??? Out of all the beautiful women."
Watch new episodes of VH1's Love & Hip Hop Atlanta every Monday at 8 p.m. ET to see how this love triangle plays out!