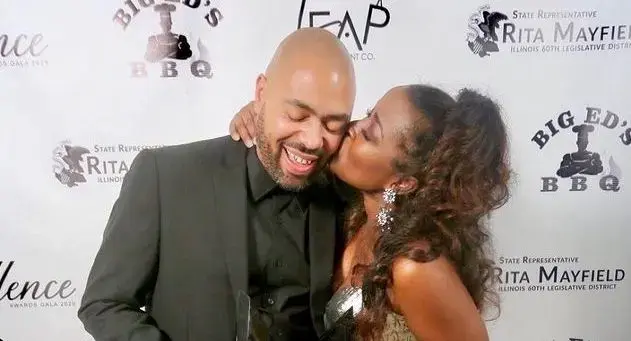 Tiffany Brooks Credits Her Husband as Being the "Wingman" of Her Company
HGTV is a treasure trove for shows that transform dull and drab homes into works of art. Typically, there is a host or designer behind the project of transforming a boring space into a dream home for the owners. In the case of the new HGTV show $50K Three Ways, interior designer Tiffany Brooks is at the helm.
Article continues below advertisement
Tiffany has already been an HGTV star since her big 2018 win on HGTV Design Star, but now, she's ready for a new challenge. Ever since HGTV announced that Tiffany would be hosting a new show, fans have been interested in not only Tiffany's keen eye for design, but also in her personal life. So, does Tiffany have a husband? Kids? We have all the details below!
Tiffany Brooks's husband, Dante, helps out with her design firm.
According to The Cinemaholic, Tiffany and Dante met in the 1990s when they were both in high school. The high school sweethearts dated for some time before tying the knot, and have now been married for several years.
Article continues below advertisement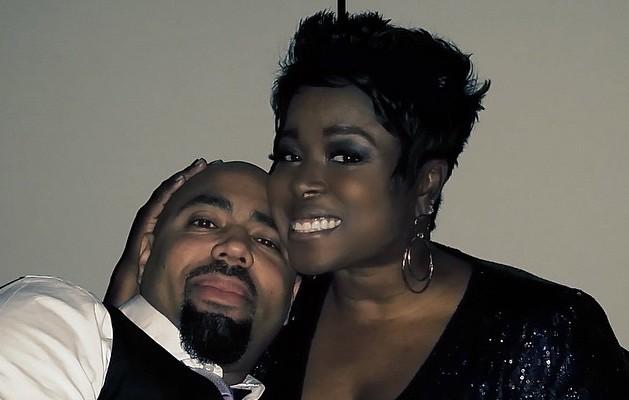 According to Tiffany's website, Dante is an intricate part of her business. He even has a page dedicated to his role at her design firm as the "wingman" of the company. "Dante is my backup. He is there to handle any scheduling with the trades and managing the installations. He is always on call, and there when you or I may need him. We love him because he always is smiling and his positive energy is contagious!" she wrote.
Article continues below advertisement
Dante's favorite sports team is the Chicago Bulls, which makes sense considering Tiffany and Dante are both from the Chicagoland area. When it comes to what kind of superpower Dante would prefer, he took a silly approach with his answer. "I would go to stores and knock stuff off of the shelves as people shopped," he joked.
Article continues below advertisement
Dante is also the founder and creator of Afresh Culture, a Christian streetwear clothing brand. Dante sees the company as a fun side-hustle that he uses as an outlet for creativity. "I just want my gift to bless others, all while providing people with fresh apparel that may spark a conversation about Jesus," he wrote on his website.
Tiffany and Dante share a son.
After Dante and Tiffany became husband and wife, they welcomed their son into the world: Ayden Brooks. Ayden regularly makes appearances on Tiffany's social media where she brags and loves on her son.
Article continues below advertisement
In one particular Instagram post, she joked about spending "quality time" with her teenage son. "Yesterday was the first time in weeks I've had quality time with him! And we were bored. Can you guess which we did? A. Went skateboarding B. Prank called friends and family C. I taught him how to gamble D. I left him alone, because he is 17 and wasn't interested in doing any of the above with his mom #takeapick #pickwisely #bondingtime #boymom," she wrote.
Article continues below advertisement
Tiffany and her son have the same health condition.
According to The Cinemaholic, Ayden lives with Type 1 diabetes, just like Tiffany. "Her son's condition has led Tiffany to become a vocal supporter of JDRF, an organization that funds research and works towards new methods of treating Type 1 diabetes," the outlet reported.
Article continues below advertisement
In a 2013 blog post Tiffany wrote for Yay Decor, she detailed how her diabetes diagnosis complicated her pregnancy and delivery with Ayden. She explained how her kidneys began to fail when she was in her third trimester of pregnancy. "They told me that once I deliver, my kidneys would be in a downward spiral that they could not stop," she wrote.
Thankfully, in 2004, she received a kidney donation from her brother as well as a new pancreas from another donor. Even before her HGTV stardom, the Rock the Block star thanked God and her support systems for pushing her through her health struggles and helping her find happiness again. "I thank God every morning that he kept me on this earth to raise my child, to love my husband and family, and laugh with my friends. I have learned to appreciate every second on this planet," she wrote.