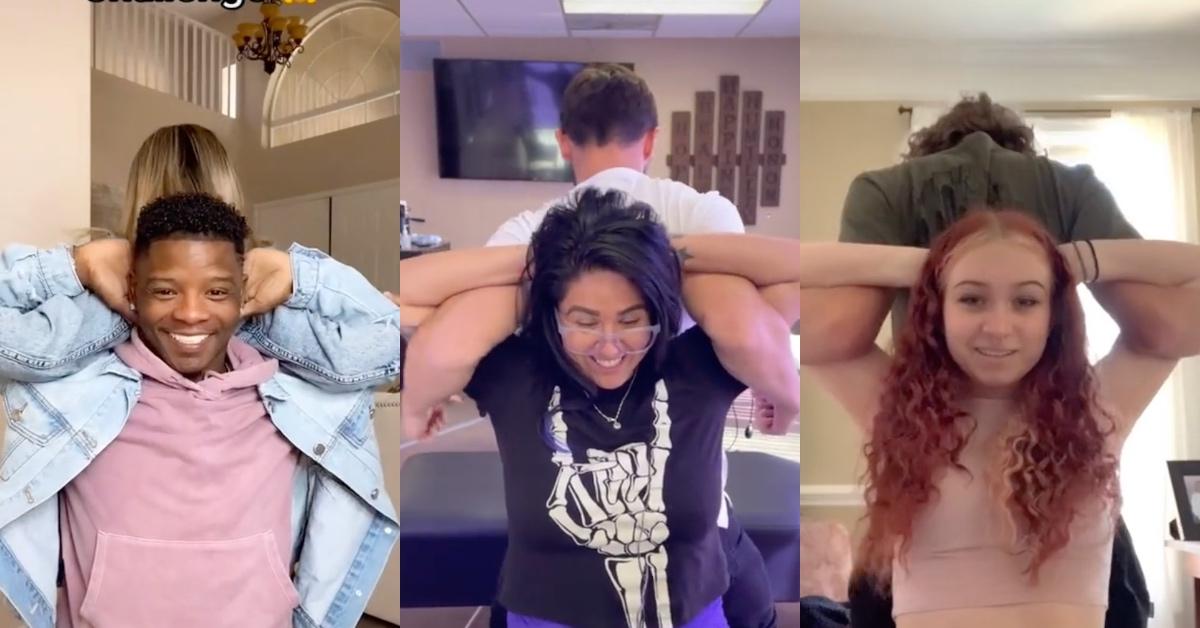 TikTok's Back Crack Challenge Is Trending, but It Can Be Very Dangerous
Whether you're a TikTok novice or consider yourself to be a veteran, you know that the app has become a hub for all types of information. From healthy recipes, dance challenges to try in your leisure time, or simply ways to simplify your lifestyle in and around the home, the possibilities are truly endless thanks to TikTok.
So, it's no surprise that the latest Back Crack Challenge has become the newest sensation on the platform.
Article continues below advertisement
See, fitness has become pretty huge on the app, with many creators showing off workout routines, stretch practices, and other tips to help people look and feel great.
However, when it comes to the Back Crack Challenge, some people have reservations because of how dangerous cracking your back can be without professional assistance. With that said, here are the ins and outs of the Back Crack Challenge on TikTok.
So, what exactly does TikTok's Back Crack Challenge entail?
We can all agree that getting your back cracked after a long day feels amazing. The act allows your muscles and body to loosen up and get rid of any stiff feeling. And while some of us may have cracked our parents' backs by walking on them as children, TikTok is giving people a new way to get the job done.
Article continues below advertisement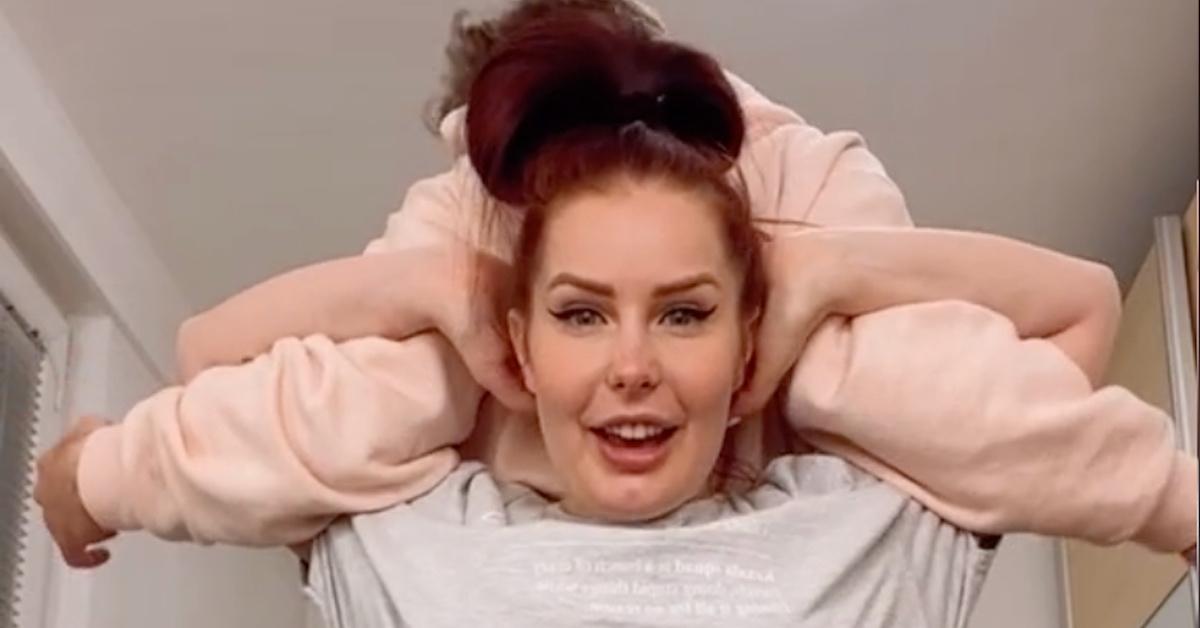 According to PopBuzz, the Back Crack Challenge is all about cracking your back by utilizing the backpack move. To kick things off, you'll need to kneel down with your hands behind your head. Another person then turns around and puts their arms through your arms, like they're putting on a backpack — hence the name.
Article continues below advertisement
Once the other person is positioned in the backpack position correctly, they'll slowly and gently stand up or lean forward to stretch your back. As a result, your back will most likely crack.
Article continues below advertisement
And since the feeling of cracking one's back can help provide relief from stiffness, many TikTok creators have been pretty open about trying the challenge. As of March 22, 2021, the Back Crack Challenge has already garnered 57.2 million views on the app and that number is only growing by the second.
Although some of the videos clearly show participants looking a bit uncomfortable during the challenge, that hasn't dissuaded new creators from trying the trend for themselves.
Article continues below advertisement
While the idea behind the Back Crack Challenge makes sense, it's not the safest method for cracking your back.
In case you didn't know, cracking your back is generally a safe thing to do. However, since your back area is fragile, it is important to crack your back the right way to prevent any issues.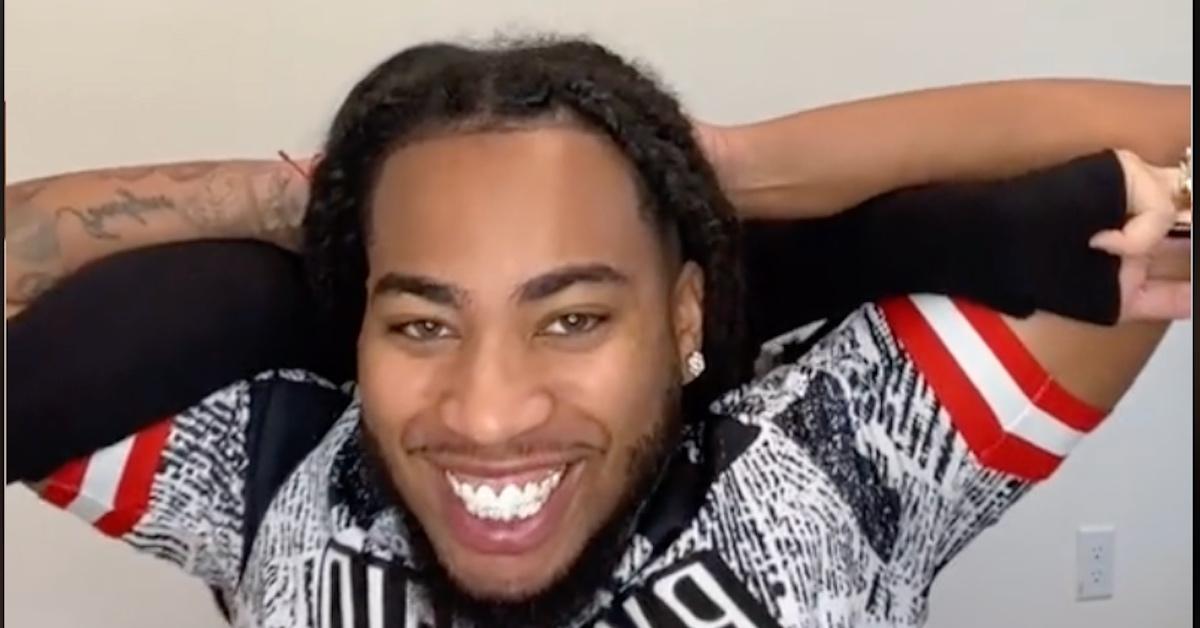 Article continues below advertisement
And while many of the Back Crack Challenge videos on TikTok do explicitly state that serious injuries can take place, Healthline has co-signed the warning because of how dangerous it can be to crack your back incorrectly.
The site reports that there are plenty of risks that come with cracking your back the wrong way. For starters, Healthline shares that "it's possible to hurt yourself by using too much force or pressure when cracking your back or doing it too often."
Article continues below advertisement
They also share that cracking your back can "cause too much wear and tear on your joints, leading to joint strain, swelling, and even breakdown." Over time, it can also cause damage to the soft tissue of the joints.
So, while the Back Crack Challenge seems like another trend that creators should try, it's important to be mindful and get your back cracked the right way with the help of a professional.
After all, doing so can go a long way in preventing any future complications.