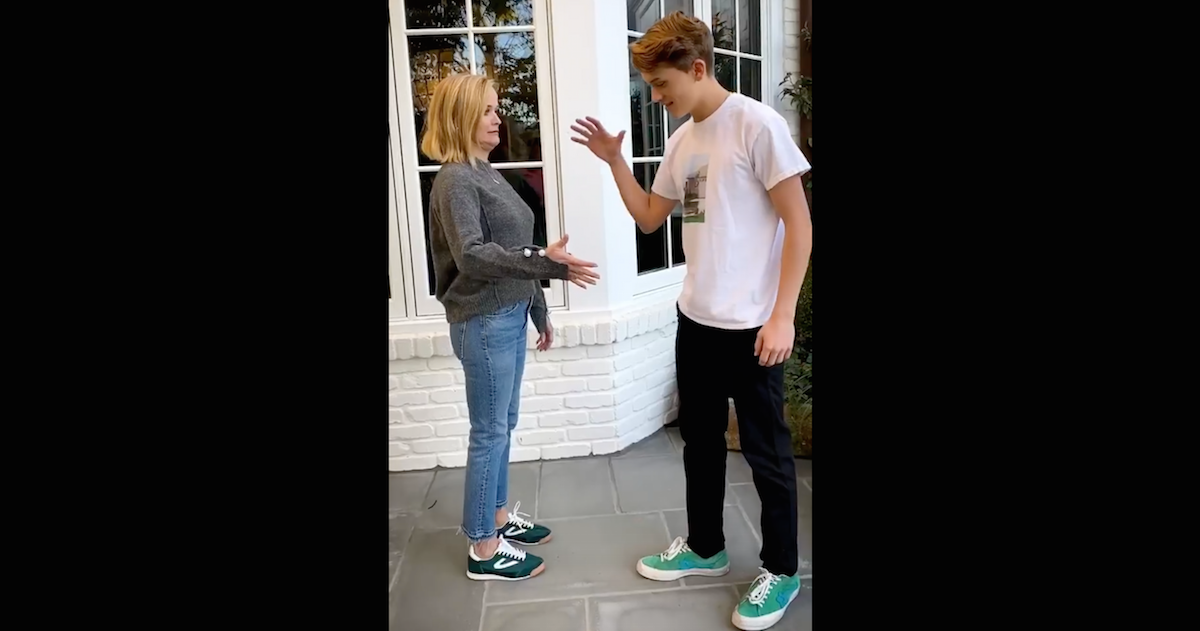 These Cringey TikToks Will Make You Want to Delete the App
These TikToks will make you cringe because of how awkward and embarrassing they are. See some of the app's most uncomfortable content.
Though adults will always find things to complain about when it comes to teenagers, there's one thing they can't deny: they know what's cool. When it comes to the short video app TikTok, the top content creators are teenagers. They are the ones creating the Dance Challenge videos, and creating the sometimes-dangerous challenge videos that are going viral.
Article continues below advertisement
While many celebrities and other adults are trying to get in on the influence and power of TikTok by creating their own pages, they often fall short because they don't have a proper grasp on what teens are watching on the app.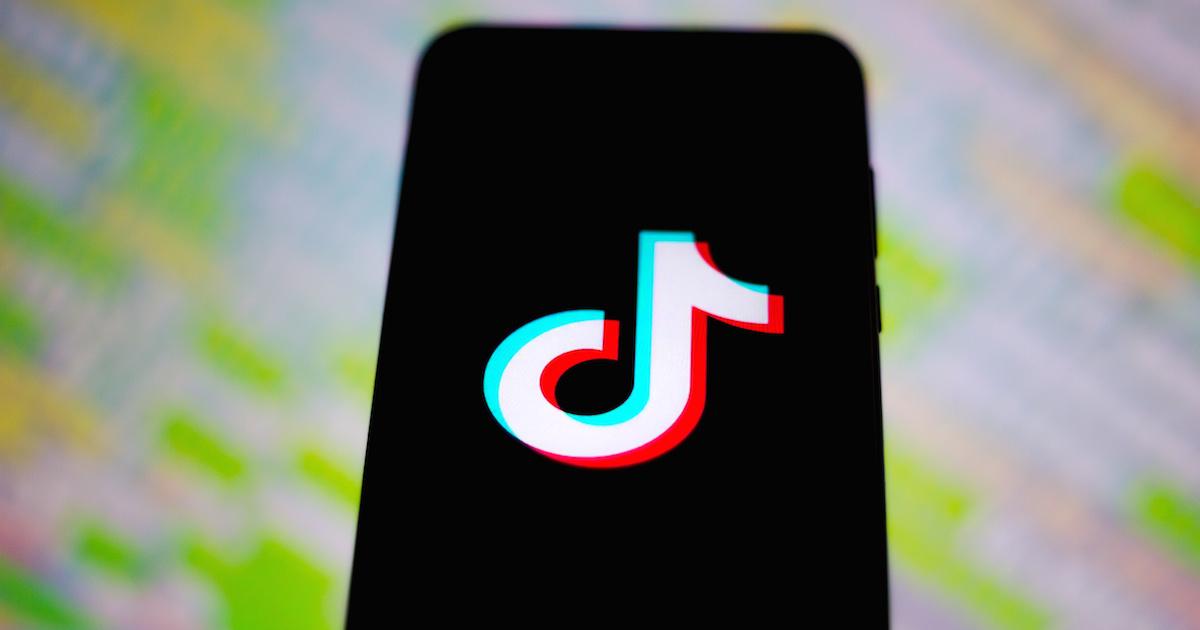 From adults trying way too hard to be cool to TikTokers simply missing the marks in their videos, we've compiled a hilarious list of some of the more embarrassing videos on the app.
The TikTok cringe is real with these videos, and they're definitely worth watching over and over again.
1. This TikTok is a nail biter.
The man in this video is walking on a tightrope above a murky lake, and he avoids falling in several times before completely face-planting into the brown water. This video is hysterical, and it's cringey only in the sense that you thought the guy was somehow going to make it across without falling in, but then he goes face first into the water.
Article continues below advertisement
2. Don't watch this video if you have a sensitive stomach.
The woman in this video puts uncooked strands of noodles all the way down her throat, and then asks her mom to crack her neck. The cracking sound made is actually the pasta snapping, but the woman's mom clearly thinks that she almost just snapped her daughter's neck.
Article continues below advertisement
3. Ashley Tisdale's attempt at the Woah Challenge.
We can definitely get behind someone who is willing to make fun of herself, but this video of High School Musical alum Ashley Tisdale made us want to go into the fetal position. Many of the videos on her channel are her trying to get the moves in a dance challenge right, and she is 100% in on the joke.
This one is particularly awkward, and we wished she had just kept it in drafts.
Article continues below advertisement
4. Reese Witherspoon learning to dap with her son.
Reese is one of Hollywood's most in-demand actresses and producers, but her TikTok channel is all over the place. While the key to a successful TikTok page is participating in challenges, Reese often uses her profile as a place to just post short videos that she took.
In this video, her teen son is trying to teach her how to dap, but she confuses it with dabbing. This video is cringey because we can all picture our parents doing this exact same thing, and yelling "dap, I thought you said DAB."
Article continues below advertisement
5. This teen had a confusing transformation.
There is a lot going on in this TikTok, and though we can commend the user's makeup skills, the end was confusing. This video got a lot of views, and not exactly for the right reasons. Nobody really knew where it was going.
Article continues below advertisement
6. This girl was her own worst enemy.
Nobody ever said that being a TikTok star is easy, and this teen proved that to be true when she accidentally punched herself in the face after trying to complete a dance challenge. Being a teenager is never easy, but having to explain to your friends and teachers that you broke your nose as a result of punching yourself in the face seems like one of the more embarrassing things you could do.
Article continues below advertisement
7. lilhuddy romancing Charli D'Amelio on date night.
While TikTok's most famous couple often seems too good to be true, there's no denying that this video is a tad awkward. lilhuddy aka Chase Hudson is simultaneously trying to film, mouth the lyrics of "Adore You," kiss his girlfriend, and dance, and it just makes for an uncomfortable moment. Someone had to say it.
Article continues below advertisement
8. This guy's interesting monologue on love.
It's quotes like "don't you dare let that crown drop" that make this video one of the more cringe-worthy ones on the list. Though the man in this video's intentions may have been in the right place, it feels off-putting to get a pep talk about self love on TikTok.