Fill Your Belly With These TikTok Dip Recipes Before Downing Champagne This New Year's Eve
Whether it's New Year's Eve or any other occasion, we've compiled a list of the best TikTok dip recipes perfect for entertaining hungry guests.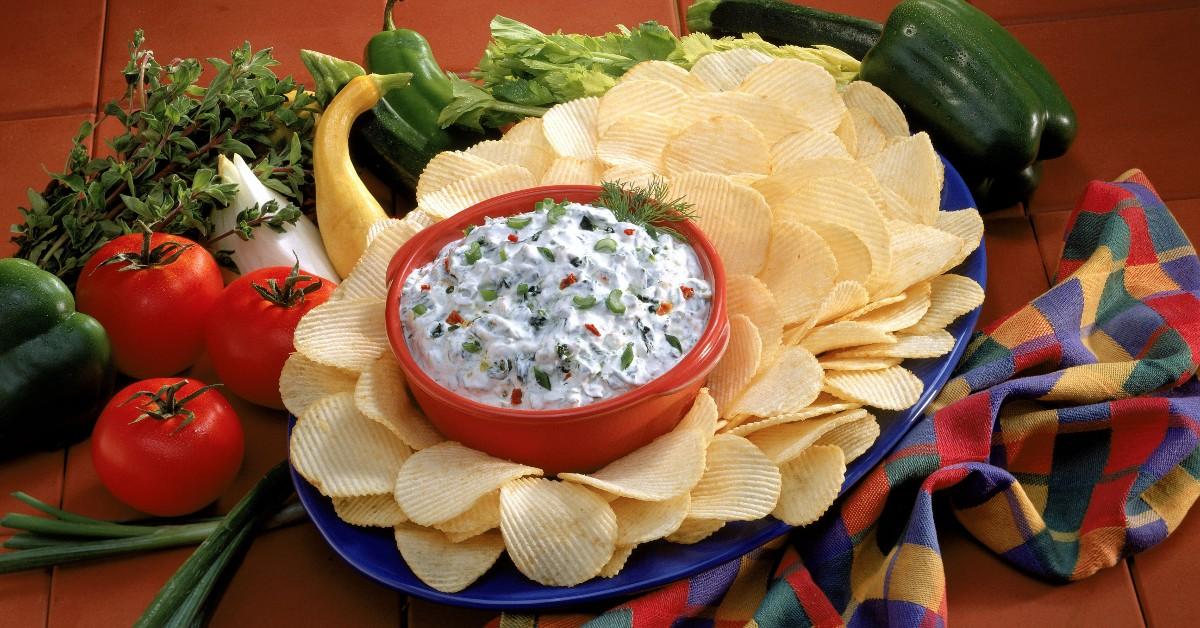 Whether we're talking about potato chips, cheese puffs, pretzels, crudité (though the crunchy veggies are at the bottom of our snack list), or bare hands, dip is a must. And yes, we said what we said; we'll suck buttermilk ranch dip off our clean fingertips any day.
Article continues below advertisement
With New Year's Eve on the horizon, you'll surely want to prepare impressive snacks for your friends, family, or, heck, for yourself. We don't want anyone drinking champagne on an empty stomach, so elevate your NYE snack smorgasbord with TikTok's most unique and delicious dip recipes. Aside from the new year, dip is certainly something to celebrate.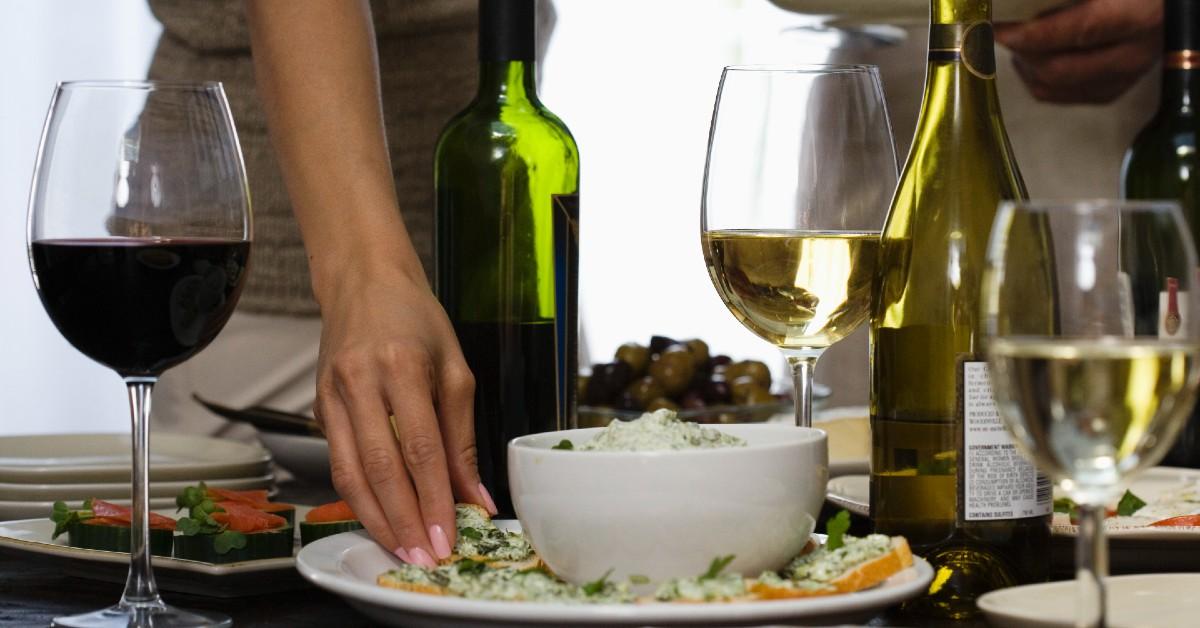 Cardi B made this creamy avocado dip a viral sensation.
Using a food processor and a whole lot of love, TikTok user and home cook Freddsters makes his famous avocado jalapeño dip. Consisting of avocados and pickled jalapeños (obviously), cream cheese, Mexican crema or sour cream, lime juice, chicken bouillon, garlic powder, black pepper, and cilantro, this green dip will surely be a crowd pleaser.
Article continues below advertisement
Spinach and artichoke dip is a classic for a reason.
TikTok user and chef Brittany Khamille whipped up this gooey and spicy spinach and artichoke dip instead of a "real meal," and we totally feel that.
Our favorite part of her recipe video is her undying love of garlic. "Just mince up a bunch of garlic until people start asking if you're OK. And when they do ask, keep goin'," she says. Yes, ma'am!
Article continues below advertisement
Let us introduce you to "The Dip."
This "cross between caramelized onion dip and pickle dip" is deserving of a name as ominous and enticing as "The Dip." With a base of Greek yogurt and kewpie mayonnaise, the TikTokers behind Spoon Fork Bacon mix in cornichons, grated garlic, caramelized onion, fresh dill, salt, and pepper, creating a god-tier concoction.
Article continues below advertisement
This "Don't Tell the Doctor" dip will possibly send you to the hospital, but it'll be worth it.
The cream cheese, mayo, butter, and sour cream alone are enough to raise anyone's cholesterol. But the added cheddar cheese and bacon bits practically guarantee a heart attack. We mean that with love. Not only that, but we believe that TikTok user and BBQ chef Malcom Reed may just be a culinary genius.
Article continues below advertisement
Who says dip has to be savory?
We had to include a sweet dip, because why not? TikTok user wellnessbykay inspired us with her crunchy, creamy creation. Cream cheese frosting layered with caramel sauce and nuts? What a combo!
We'd say put the potato chips away for this one, but actually, the sweet 'n' savory flavors may just complement each other.
Article continues below advertisement
This fresh harissa hummus dip will have you pretending it's a warm summer night.
Though TikTok user Sheyna Patel claims that this harissa hummus dip is a summer vibe, we beg to differ, even if it's solely because we're dying to feature her recipe in a winter article.
And while we want to focus our attention on how delicious this dip looks (we're practically salivating), we also learned a new trick. "The key to good hummus is ice water. This makes it super smooth and it will change the consistency," Sheyna shares. Good to know!
Article continues below advertisement
You had us at garlic.
The TikTokers behind Spoon Fork Bacon make a second appearance on our list with their garlic bread dip. Wait, are we in heaven?
Combining roasted garlic and shallots (this step "brings out their buttery, caramelized flavors"), sour cream, mayo, chives, parsley, grated parmesan cheese, shredded mozzarella cheese, and pepper, our chefs present us with gold in a bowl.