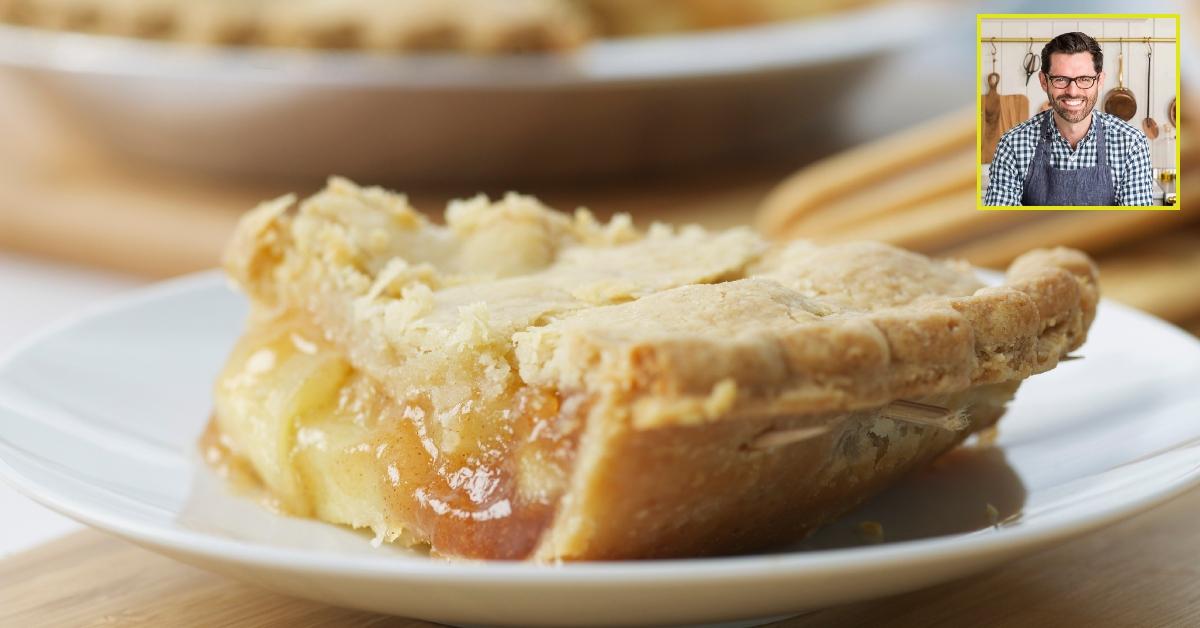 Preppy Kitchen's John Kanell Shares Pie Crust Hacks to Use This Thanksgiving (EXCLUSIVE)
Crafting a delectable Thanksgiving dessert from scratch can prove challenging. But if you follow the right recipe, your dessert will definitely leave guests asking for seconds.
One of the most iconic desserts to make for the Thanksgiving holiday is pie. Whether you choose to bake classic staples such as pecan, pumpkin, or apple, the most difficult step in the pie-baking process is argueably the crust.
Article continues below advertisement
Yes, as any well-seasoned baker knows, perfecting pie crust is no easy task. Therefore, Distractify asked cooking and baking expert, and founder of Preppy Kitchen, John Kanell, for his tips and tricks on constructing the most delicious pie crust this holiday season.
The New York Times best-selling author — who partnered with The Incredible Egg — shared the dos and don'ts for baking the best pies this holiday season.
Article continues below advertisement
Holiday pie crust hacks to use this Thanksgiving, according to Preppy Kitchen founder John Kanell.
Do you add vodka to your pie crust? Grate the butter? How do you stop your pie crust from cracking?
We couldn't help but consult the professional home chef on how to craft the perfect pie crust.
"If you're doing things by hand, you want almond-size pieces of butter all the way down to little tiny sand-like pieces that are so tiny, you can't see them," John told us, explaining that the butter pieces should be a range of sizes and not all "uniform."
"You want to have layers, beautiful flaky pie crust layers, almost like a castle," he continued. As for if you should add vodka to your crust, John explained that "anytime you add alcohol, it's wetting the dough without hydrating the proteins which means that you're not going to get the toughness from overworking the dough."
Article continues below advertisement
When it comes to rolling your pie crust, John told us that the dough should be hard but not "too hard."
"You take it out onto the counter and let it warm up for five or seven minutes. And you should be able to roll without cracking completely," he said, noting, "If it's cracking, it's probably too cold."
Article continues below advertisement
To finish off your pie, John always recommends doing an egg wash over your top crust.
"In addition to making it shiny, it also gives you a protective layer that will keep the crust from getting soggy," he said.
Holiday baking dessert hacks, according to Preppy Kitchen.
Unlike cooking, baking is an exact science. If you add too much or too little of something, your dessert could be a complete disaster.
The Preppy Kitchen founder shared his expertise and go-to dessert hacks that will elevate your bakery item.
Article continues below advertisement
As a general rule of thumb, John told us that when baking, your eggs should be room temperature.
"Any kind of thing you're baking in the oven, you want to have a head start," he explained. "You never want to put ice cold things in the oven because then the center will take so long to bake ... and the ends will be burnt."
The only time you would use cold eggs is when you're making a pastry crust.
When it comes to making a chocolate dessert, John recommends adding one or two tablespoons of dark coffee.
"You're not going to taste coffee. The coffee just works with the chocolate and it's a flavor underneath that lifts it up," John explained, adding, "It'll amp up the chocolate flavor."