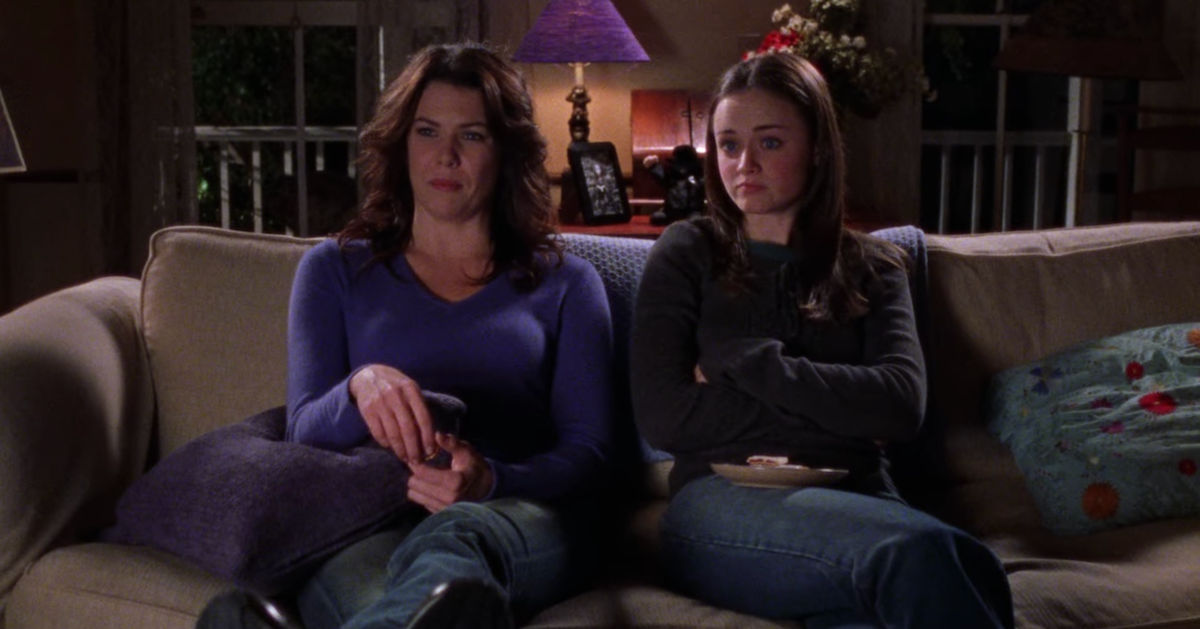 10 of the Best Thanksgiving-Themed TV Episodes You Can Stream Right Now
As Thanksgiving approaches each year, countless Americans prepare by loosening their belt buckles, unbuttoning their jeans, and settling in to commemorate the beginning of the holiday season with festive-themed TV episodes.
From laugh-out-loud Turkey Day comedies to poignant tearjerker dramas, we've rounded up nine of the best Thanksgiving episodes that are available to stream at this very moment.
Article continues below advertisement
'The Office' ("WUPHF.com," Season 7, Episode 9)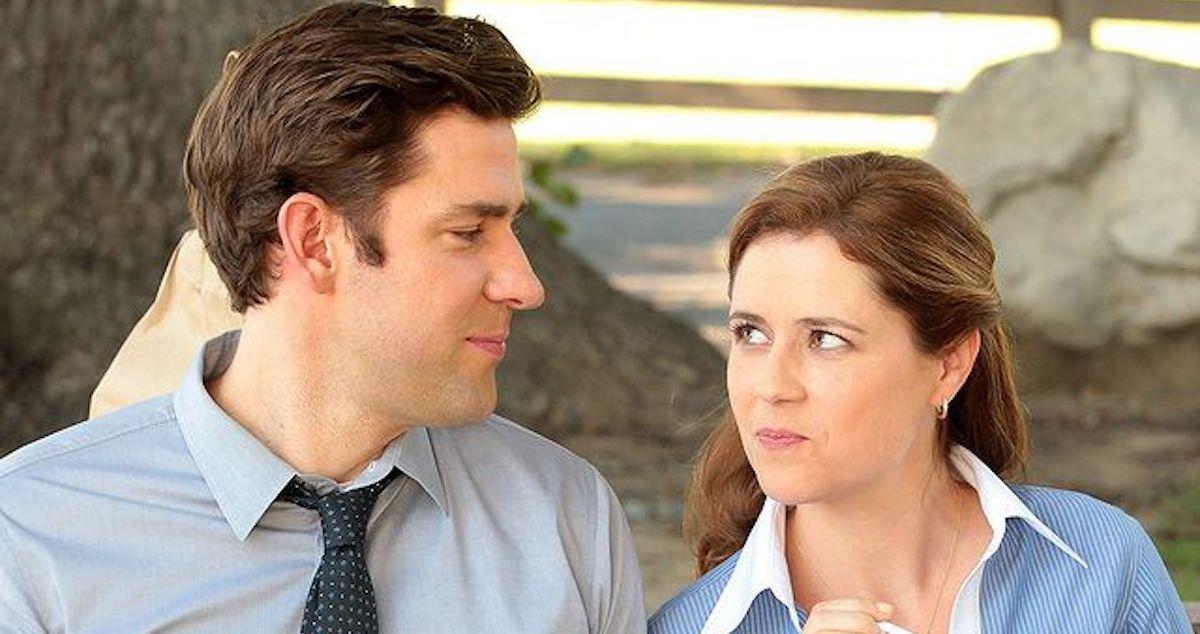 This Thanksgiving-esque episode takes place during Steve Carell's last season as Michael Scott — so the nostalgia is in full force. The most festive storyline in the show is that Dwight (Rainn Wilson) wants to recreate a hay maze from his childhood in the Dunder Mifflin parking lot. This, inevitably, proves to be disastrous, and the maze ends up being the spot where Angela (Angela Kinsey) meets her future husband, aka the (State) Senator.
The Office is on Peacock.
'Seinfeld' ("The Mom and Pop Store," Season 6, Episode 8)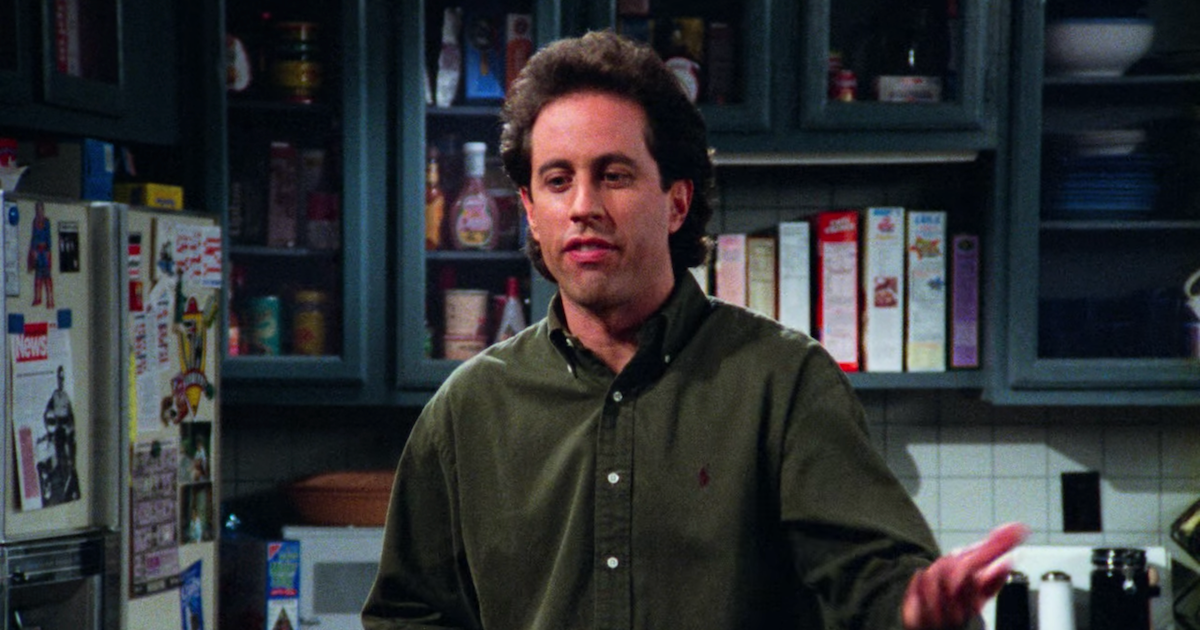 While "The Strike" is the best-known holiday episode of Seinfeld, since it introduces the idea of airing out one's grievances on Festivus, the NBC comedy took on Thanksgiving, an already-existing national event, in Season 6.
Jerry (Jerry Seinfeld) loses his sneakers thanks to Kramer's (Michael Richards) insistence that the comedian use a mom and pop business for his shoe repair, while George (Jason Alexander) buys a car because he's under the impression that it once belonged to Jon Voight.
Article continues below advertisement
Meanwhile, Elaine (Julia Louis-Dreyfus) wins a radio contest for her boss to participate in the Macy's Thanksgiving Day Parade. The gang unites at Tim Whatley's (Bryan Cranston) pre-Thanksgiving party, and an unbelievable chain of events unfolds to bring the individual storylines together.
In addition to highlighting the Thanksgiving holiday, "The Mom and Pop Store" also features a notable Jon Voight cameo.
Every season of Seinfeld is available on Netflix.
Article continues below advertisement
'Gilmore Girls' ("A Deep-Fried Korean Thanksgiving," Season 3, Episode 9)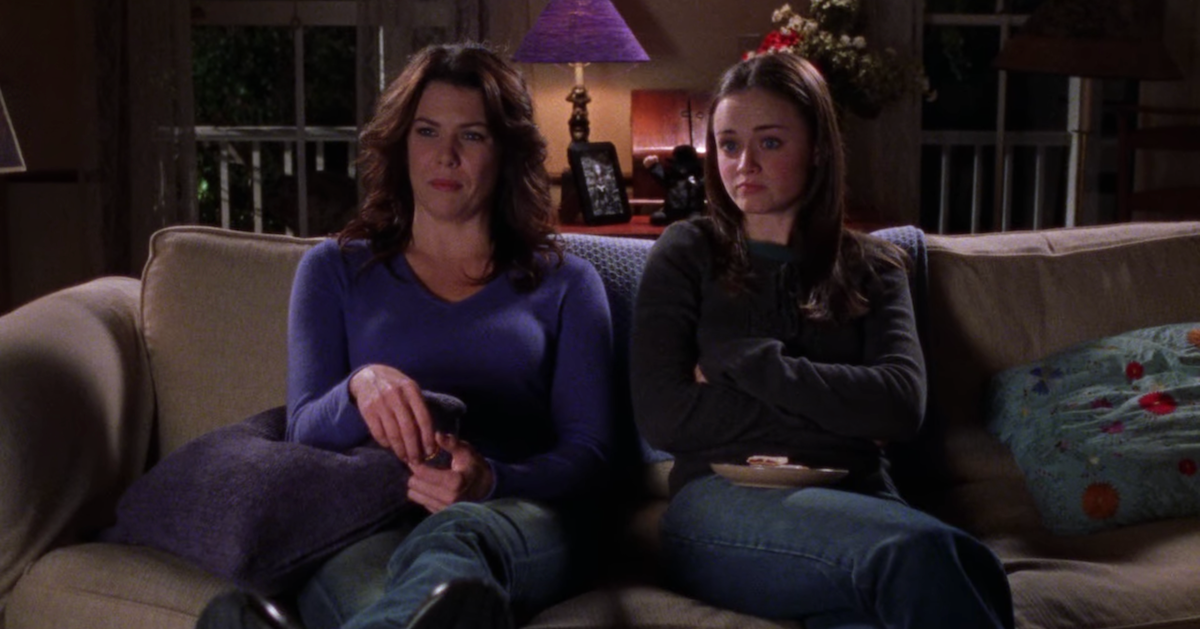 The mother-daughter dramedy is known for highlighting fall in New England, so it's no surprise that Thanksgiving is on full display in this Season 3 episode. Lorelai (Lauren Graham) and Rory (Alexis Bledel) agree to attend multiple Thanksgiving gatherings, and they spend most of the episode rushing around to make sure that they spend enough time at each meal.
Article continues below advertisement
Aside from the on-brand rushing around for food, the episode also highlights Rory's ongoing love triangle with Dean (Jared Padalecki) and Jess (Milo Ventimiglia).
You can watch Gilmore Girls and Gilmore Girls: A Year in the Life on Netflix.
Article continues below advertisement
'Friends' ("The One with the Football," Season 3, Episode9)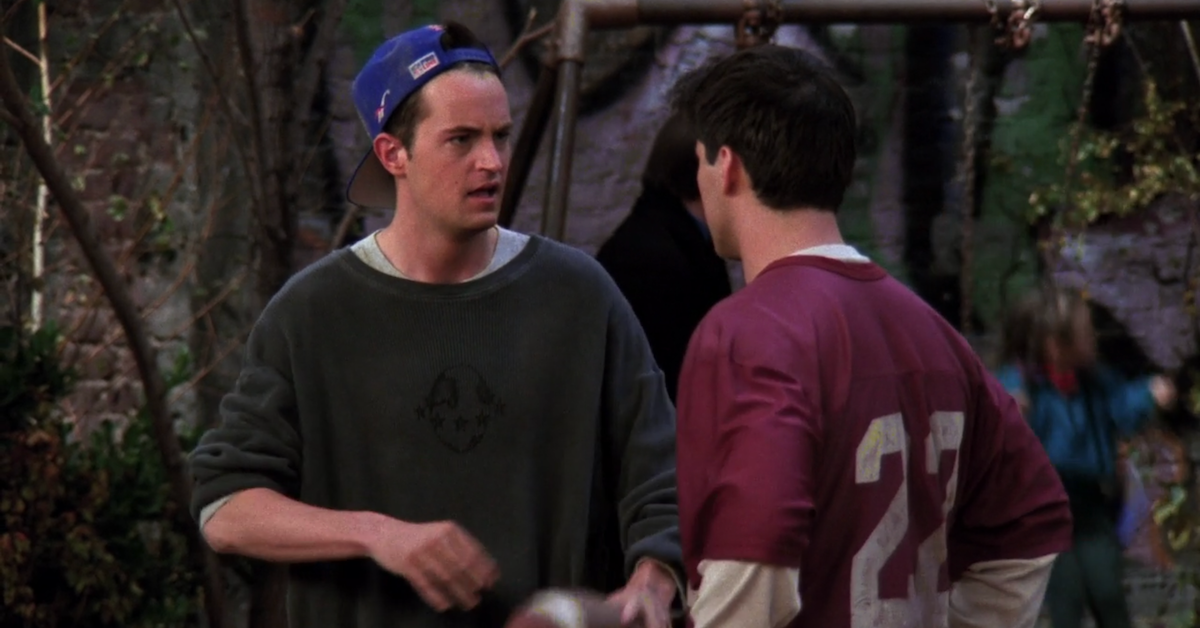 When it comes to the ever-popular NBC drama, there is no shortage of Thanksgiving-themed episodes to choose from.
Picking the best Friends Thanksgiving episode is like choosing your favorite child — you can do it, but it isn't easy.
Article continues below advertisement
"The One with the Football" is arguably one of the most on-theme Thanksgiving episodes of any show. It showcases sibling rivalry, fall foliage (on a soundstage, but it counts), a game of family football that turns ugly, a decadent-looking post-game feast, and the first snowfall of the season. The episode will put you in the Thanksgiving spirit, and it will get you excited about the beginning of the holiday season.
Don't agree? You can check out our definitive ranking guide to all of the Friends Turkey Day episodes here, or you can stream the show on HBO Max.
Article continues below advertisement
'New Girl' ("Parents," Season 2, Episode 8)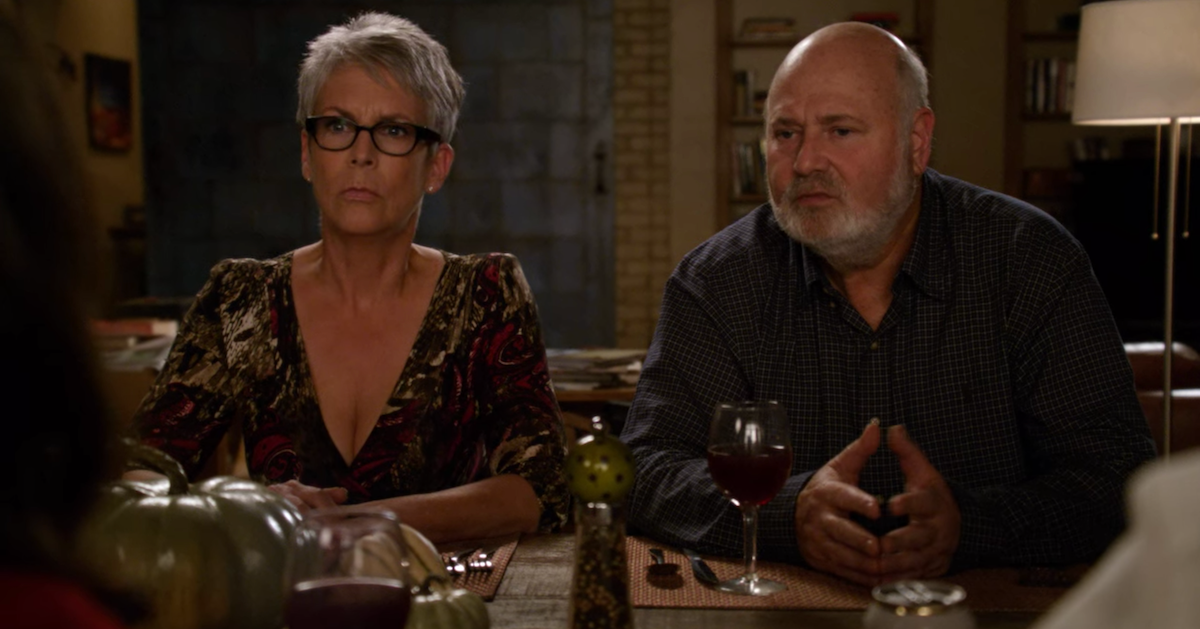 Like Friends, the Fox comedy had several Thanksgiving-themed episodes, but "Parents" sets itself apart from the rest by featuring top-notch guest stars.
In the Season 2 episode, Jess (Zooey Deschanel) wants her mom and dad (played by Jamie Lee Curtis and Rob Reiner) to reconnect à la Parent Trap.
Naturally, this doesn't go according to plan, and Jess isn't the only loft roommate who goes through the wringer because of family. Schmidt (Max Greenfield) gets competitive with his cousin (Rob Riggle) over who is manlier.
New Girl is on Netflix.
Article continues below advertisement
'How I Met Your Mother' ("Slapsgiving," Season 3, Episode 9)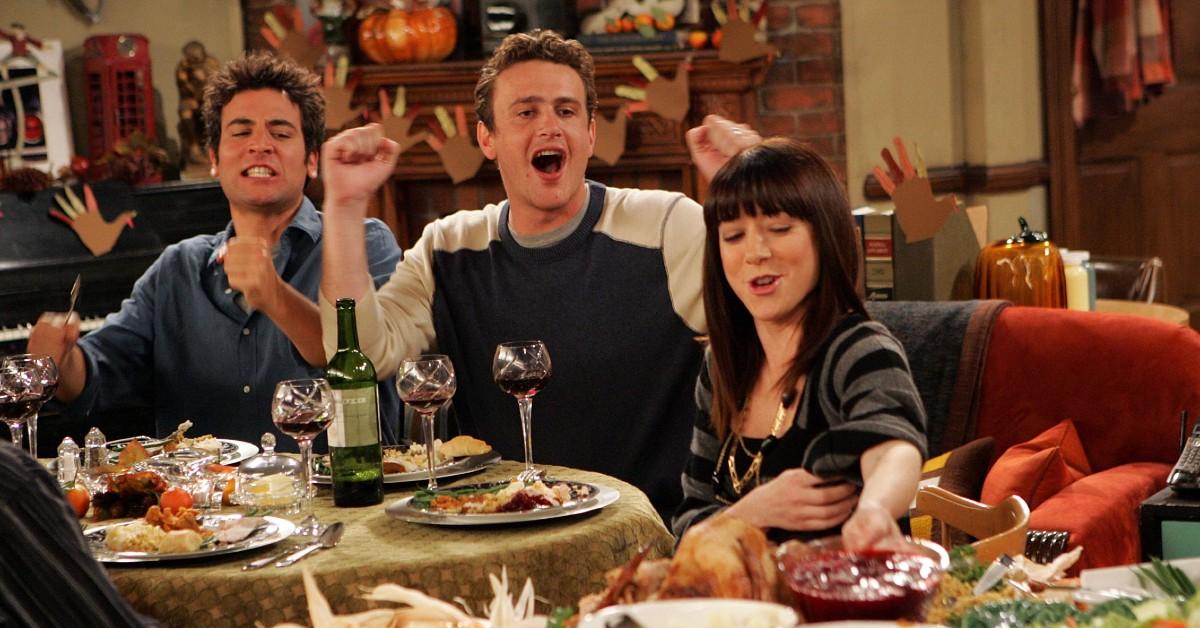 One of the longest-running jokes on How I Met Your Mother is The Slap Bet, which is featured heavily on this Season 3 episode. "Slapsgiving" follows Lily (Alyson Hannigan) and Marshall's (Jason Segel) first major holiday as a married couple, and it also marks the first time that Robin (Cobie Smulders) and Ted (Josh Radnor) are celebrating a major gathering after their break-up.
Article continues below advertisement
As Ted and Robin navigate the awkwardness of trying to stay friends after a split, they test the waters of a reconciliation. Marshall slaps Barney (Neil Patrick Harris) for the third time, which means there are only two highly-coveted slaps left in the bet.
The episode features a mix of hilarious bits that the show became known for and a few poignant scenes that strike a chord.
You can watch this episode, and the rest of HIMYM on Hulu.
Article continues below advertisement
'Gossip Girl' ("Blair Waldorf Must Pie," Season 1, Episode 9)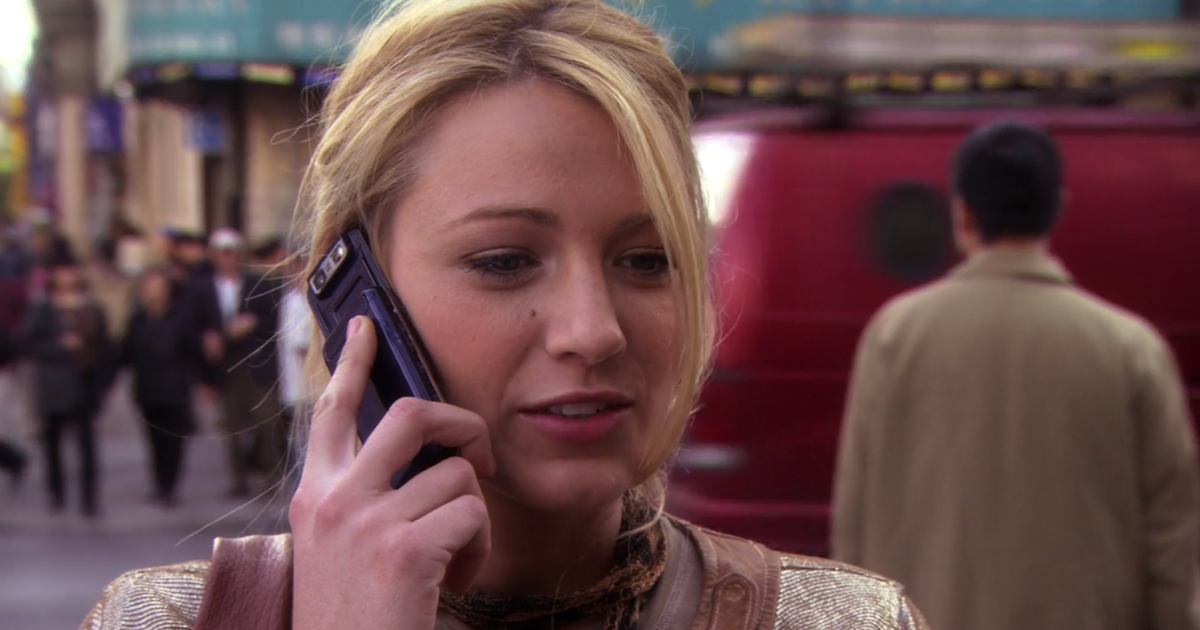 The first Thanksgiving episode in the teen drama is also its best because it proves that even some Upper East Side one-percenters have awkward family gatherings.
When Dan (Penn Badgley) finds out that Serena's (Blake Lively) family is celebrating Turkey Day alone, he invites them all to Brooklyn. He isn't aware that his dad used to date Serena's mom, which somehow isn't the most uncomfortable storyline, as Blair (Leighton Meester) gets finds out that her own father is not returning home to celebrate.
Article continues below advertisement
The episode includes a tender friendship moment between Serena and Blair, which were few and far between in that first season.
Gossip Girl can be watched on HBO Max.
Article continues below advertisement
'This Is Us' ("Pilgrim Rick," Season 1, Episode 8)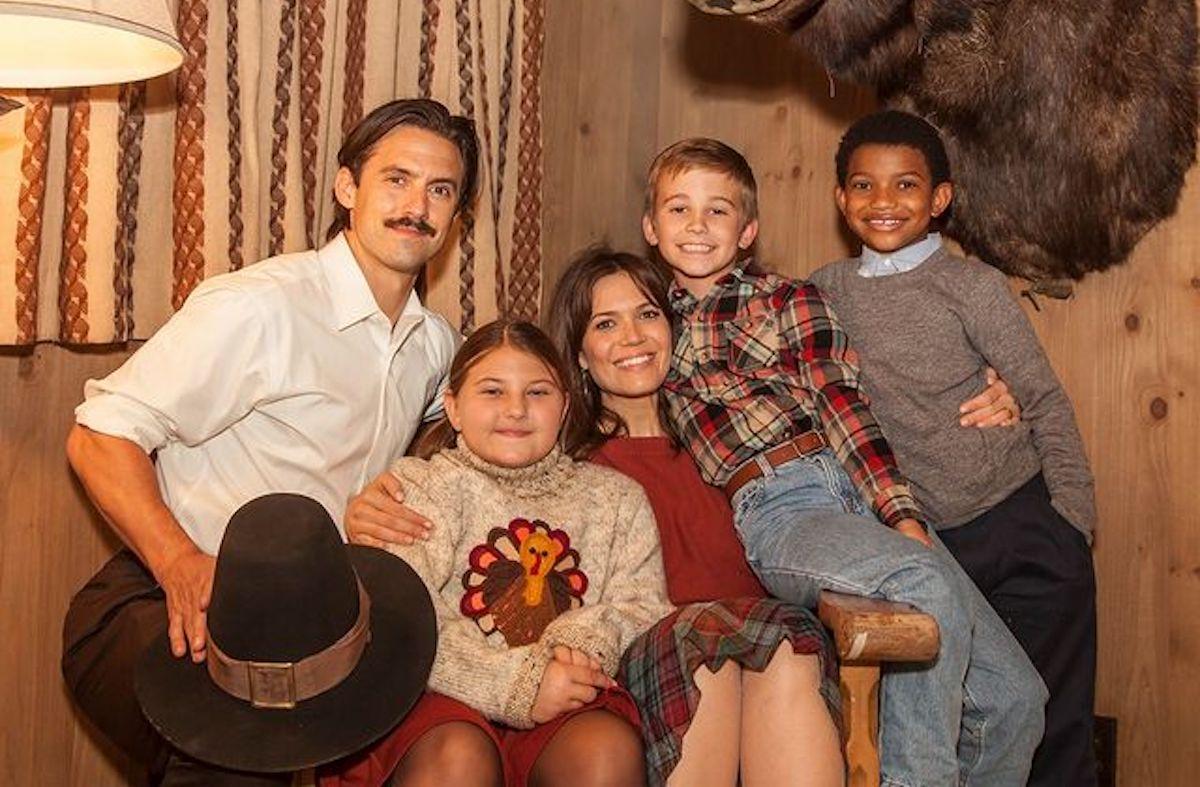 The Pearson family drama has several Thanksgiving episodes, but the first one in particular features a lot of messy moments.
In the flashback scenes, the Pearsons are headed to Rebecca's (Mandy Moore) family's house for the holiday, and nobody is excited. After their car experiences mechanical issues, Rebecca decides to make a command decision to not make the effort for her parents. Rebecca, Jack (Milo Ventimiglia), and the Big 3 celebrate at a motel with hot dogs and a movie.
Article continues below advertisement
The moment sticks with Randall (Sterling K. Brown) in particular, and he tries to recreate the magic of that Thanksgiving in his adult life as well. Unfortunately, during this episode, he learns that his mom kept him from getting to know his biological father (who is still battling terminal cancer at this point in the show).
While "Pilgrim Rick" isn't as heartwarming as some other This Is Us episode offerings, it highlights how complicated family dynamics can be, and how easily tensions can rise during the holidays.
You can watch all six seasons of This Is Us on NBC's website.
Article continues below advertisement
'The West Wing' ("Shibboleth," Season 2, Episode 8)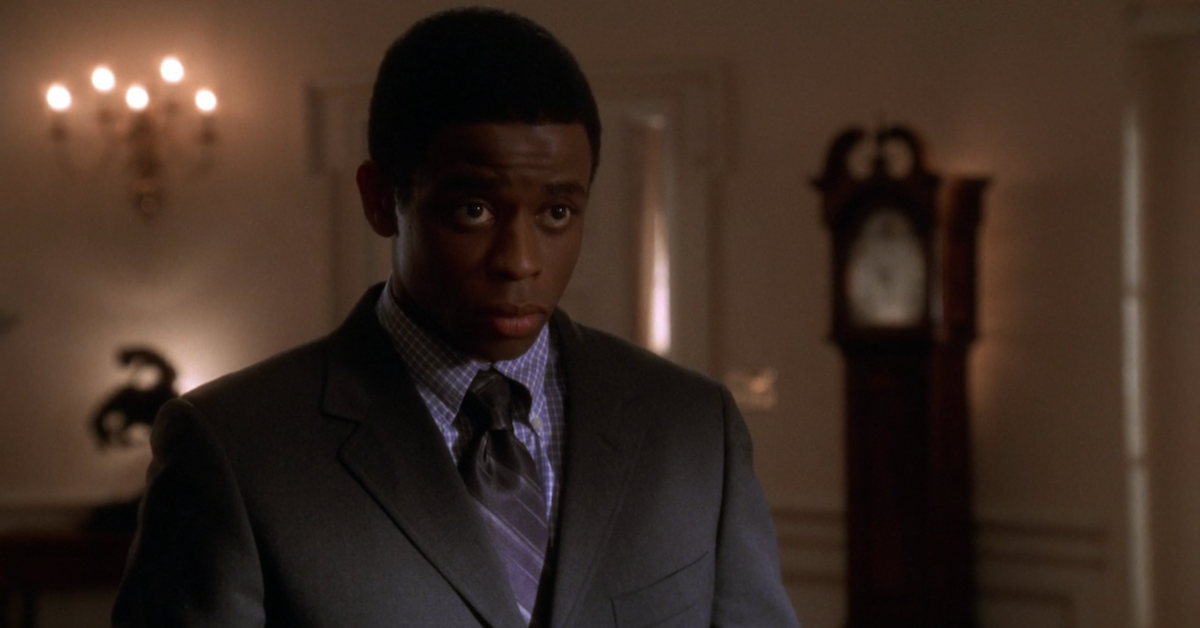 When it comes to Thanksgiving episodes that will make viewers emotional, "Shibboleth" takes the cake (or, in this case, the pumpkin pie).
While there are plenty of storylines happening in this episode, like the stowaways found in a container ship in California, Toby's (Richard Schiff) desire to reignite the debate over prayers in schools, and C.J.'s (Allison Janney) dilemma about which turkey to pardon, the one that sticks with viewers the most is Charlie Young's (Dulé Hill) quest to find President Bartlet (Martin Sheen) the right carving knife.
Article continues below advertisement
Charlie spends most of the episode on the hunt for the best knife, and he offers the President the finest selections from the U.S., Germany, and Japan. When he expresses his frustration at the President's high standards, his boss reveals that he wants a replacement because he is looking to pass down his own knife to Charlie.
Article continues below advertisement
President Bartlet is giving Charlie a knife that has been in his family for generations, and it was even made by Paul Revere himself. The tender exchange between the two is memorable, but it's all the more poignant because Charlie lost his mom, and his sister is really his only biological family.
The West Wing is on HBO Max.
Article continues below advertisement
'Bob's Burgers' ("Turkey in a Can," Season 4, Episode 5)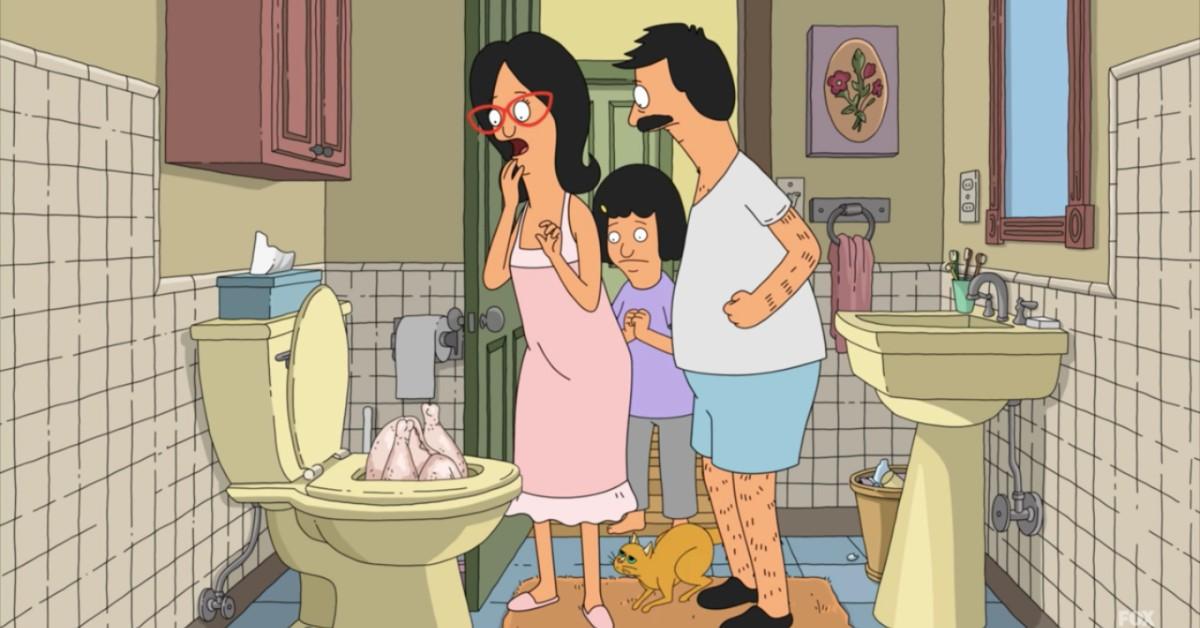 Known for its relatable family-friendly humor, Bob's Burgers delivers a heaping helping of ridiculous in this hilarious Thanksgiving-themed whodunnit tale. Though the series boasts several Thanksgiving offerings, this one takes the cake. Or, perhaps it takes the pumpkin pie.
When Bob (H. Jon Benjamin) plans a special three-day brine for the Thanksgiving turkey, things go terribly wrong — a certain saboteur shoved the bird in the family's porcelain throne. Who is the culprit responsible for toilet turkey-gate? Everyone's a suspect.
Article continues below advertisement
With a line like "You can put a turkey in a toilet, but you can't put me in a toilet!" it's hard not to let out a giggle or two. You'll have gravy coming out of your nose by the time the credits roll.
Bob's Burgers is available to stream on Hulu.