Matthew Perry and Lauren Graham Were "Flirty," but Did They Actually Date?
Lauren Graham and Matthew Perry were often flirtatious, but were the two TV stars ever actually in a relationship with one another?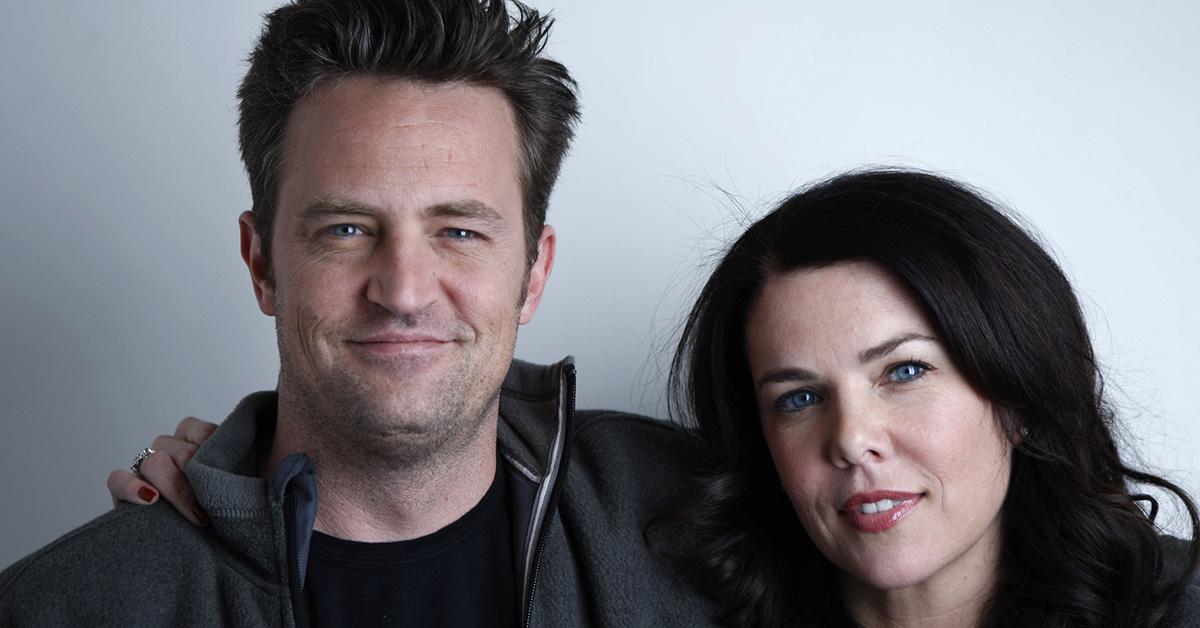 The Gist:
Following news of his death, many people are wondering whether Matthew Perry and Lauren Graham ever dated.
They never did, but Lauren once described him as "my friend who I almost but never exactly dated."
They did work together, and Matthew described Lauren as one of his favorite people in the course of them making The Odd Couple.
Article continues below advertisement
Following the news of Matthew Perry's death at the age of 54 on Oct. 28, 2023, many people are looking back on his life and the many relationships he forged over the course of his career. Matthew's relationships with the rest of the Friends cast are obviously getting a lot of attention, but others are considering his romantic life, with a focus on one potential relationship, in particular.
Matthew and Lauren Graham, the star of Gilmore Girls, were becoming major stars at roughly the same time. The two were also romantically linked, but many want to know whether they actually dated. Did they date each other or were they just part of some online gossip?
Article continues below advertisement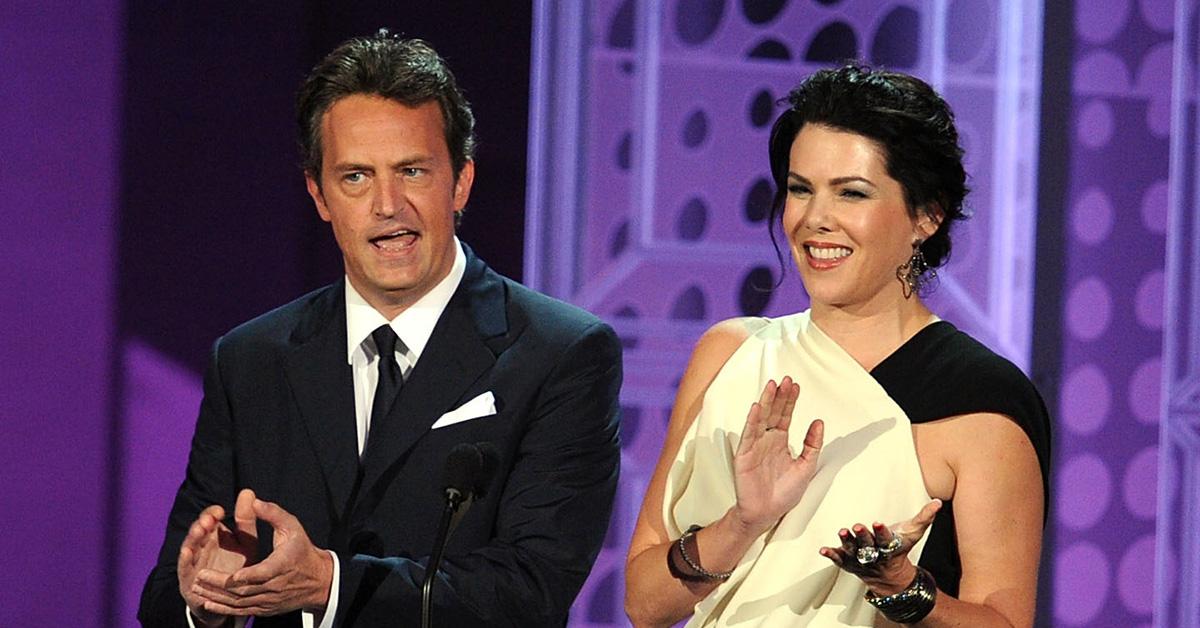 Were Matthew Perry and Lauren Graham ever in a relationship?
Matthew and Lauren were romantically linked in 2003, but the two of them never officially confirmed that they were dating. Lauren has suggested that they were flirtatious, but nothing more. If they did date, it wasn't a very long or serious relationship. Years later, though, the two actually teamed up for a CBS reboot of The Odd Couple. Matthew starred on the show and Lauren played his ex-wife.
Article continues below advertisement
When the two did a Q&A about the show, Matthew was effusive in his praise for Lauren.
"She's one of my favorite people," he said, "We have great chemistry when working together and it's fun to work with a close friend."
Matthew and Lauren apparently remained friends for years to come. In an excerpt from her memoir, Lauren explained exactly what their relationship was like.
"The only bright spot, men-wise, was at an event where I met Matthew Perry," she wrote in her memoir. "He became my friend who I almost but never exactly dated."
Clearly, then, there were some sparks between them, but those sparks never turned into an actual relationship. Lauren and Matthew both dated other people over the years, but they never ended up together, even though it seems like they could have.
Article continues below advertisement
Many celebrities have paid tribute to Matthew Perry following his death.
Although Lauren hasn't posted anything online about Matthew's death yet, plenty of other celebrities have paid tribute following the news.
Saturday Night Live also paid tribute to Matthew during their episode on Oct. 29, ending it with a title card dedicated to his memory. Matthew hosted the show once in 1997.
Article continues below advertisement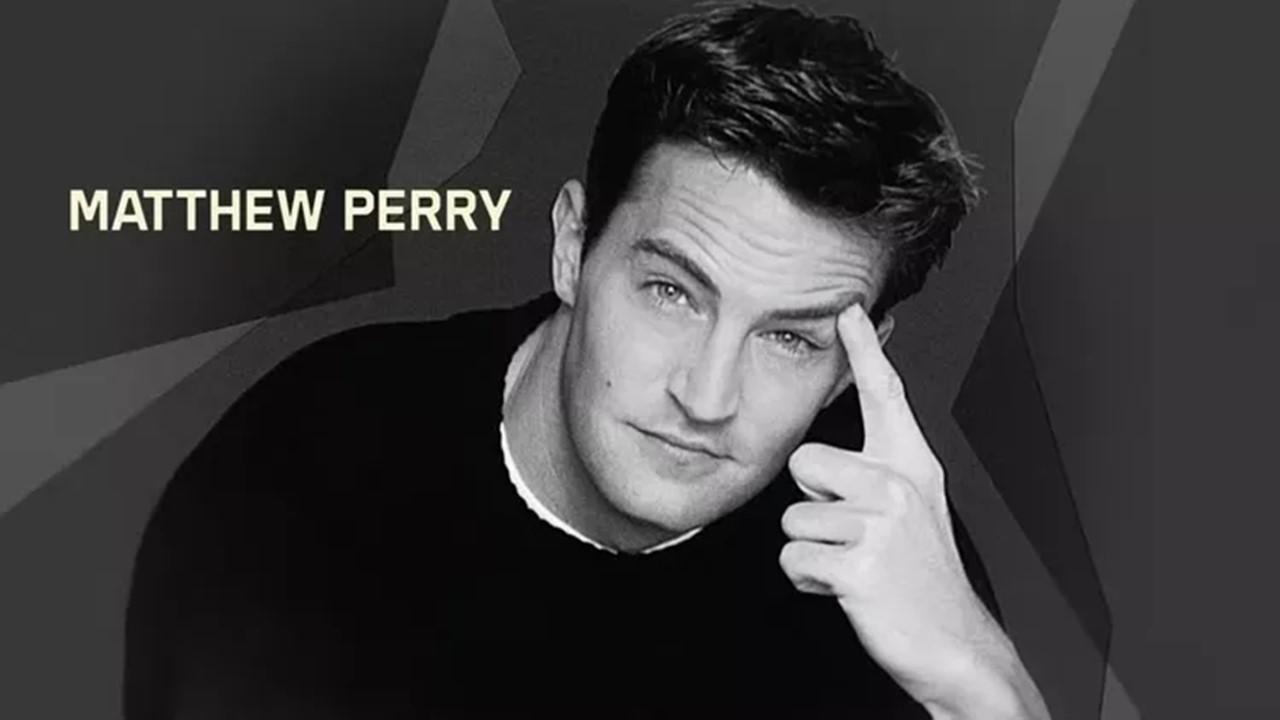 As shocking as his death clearly was for many, it's also clear that Matthew had a tremendous impact on those who got to watch him perform over the years. He was just one-sixth of the cast of Friends, but his droll line deliveries were so key to the humor of the show all the way through its 10 seasons.