Matthew Perry's Dad Guest Starred on 'Friends' — Who Are His Parents?
In his new memoir, Matthew Perry shares how his addiction to drugs and alcohol affected his relationships with his divorced parents. Who are they?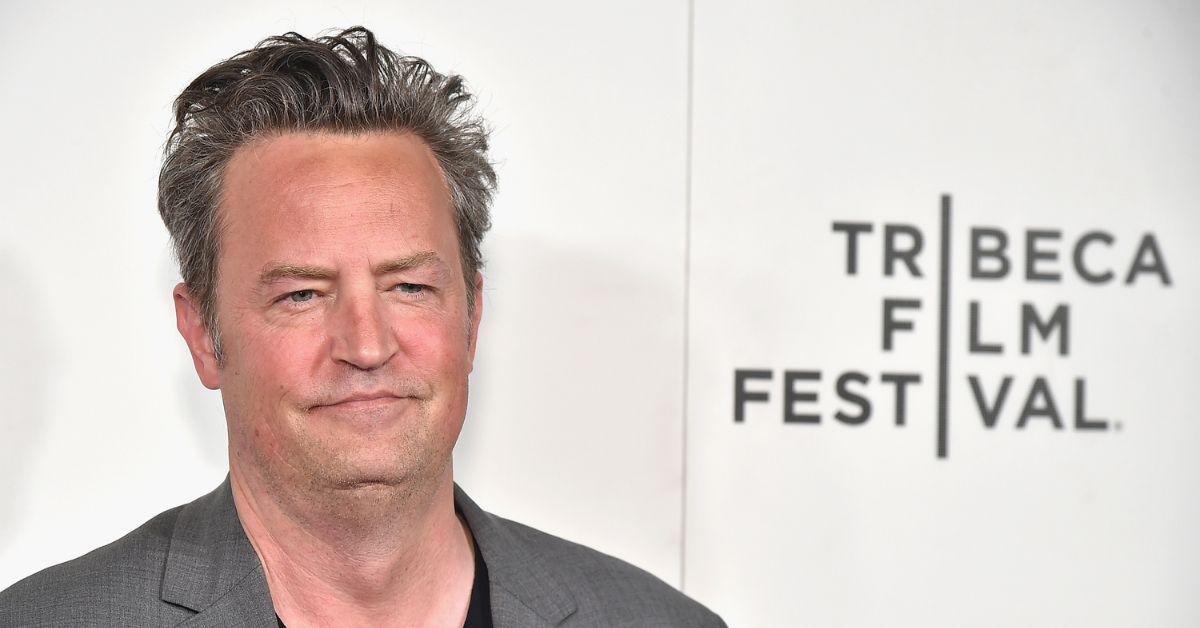 Actor Matthew Perry began writing his memoir Friends, Lovers, and the Big Terrible Thing, in 2019. The book discusses his meteoric rise to fame with the hit TV show Friends, and the dozens of opportunities that came afterward. For the first time, Matthew also shares vivid details about his substance abuse issues, which included addictions to alcohol and pills, and how these affected his interpersonal relationships.
Article continues below advertisement
The 53-year-old actor admitted to a few celebrity lovers, including his romance with Julia Roberts. Additionally, Matthew revealed he had a longtime crush on his "friend" Jennifer Aniston but tried to keep it cool when they became co-workers. Matthew also got honest about another not-so-fun relationship in his life: the one with his divorced parents. If you're wondering who Matthew Perry's parents are, scroll down below for the details.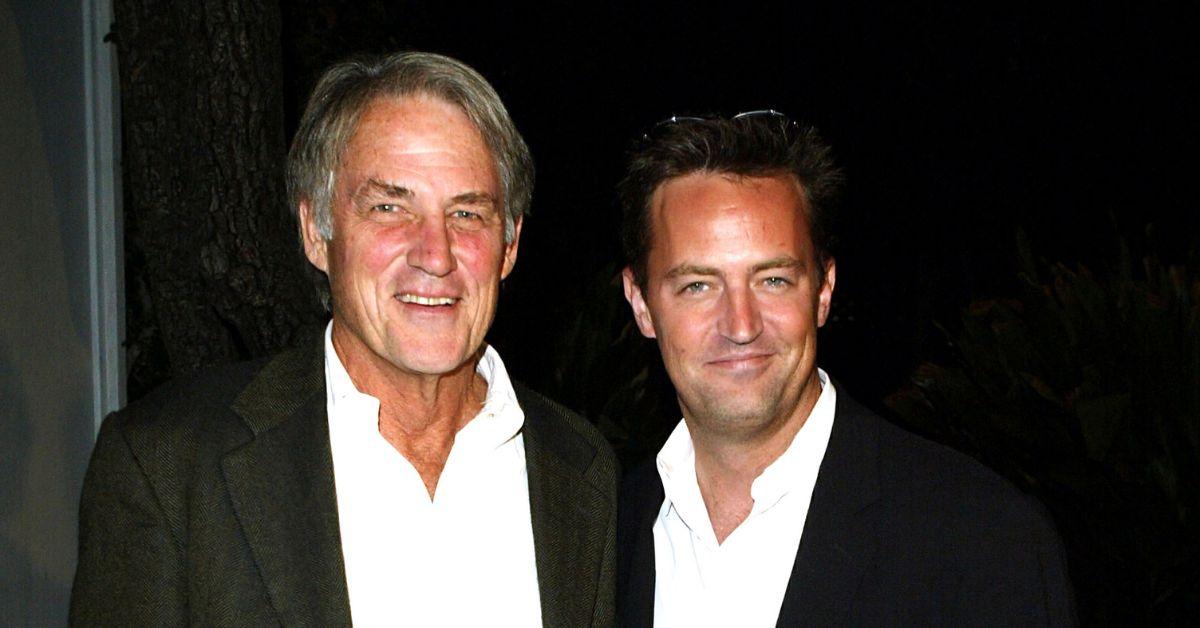 Article continues below advertisement
Who are Matthew Perry's parents?
Matthew Perry was born on August 19, 1969, in Williamstown, Mass. Matthew's parents, John Bennett Perry and Suzanne Perry (née Langford), were incredibly young when they had their son. Subsequently, the couple divorced when Matthew turned 1, though he told Katie Couric in a 2004 NBC News interview that he "didn't blame [himself] quite yet" for their split.
After his parents' divorce, Suzanne and Matthew moved from Massachusetts to Ottawa, Canada. While there, Suzanne worked as a press secretary for then-Canadian prime minister, Pierre Trudeau (father of current prime minister, Justin Trudeau).
Article continues below advertisement
Meanwhile, John relocated to Los Angeles, where he pursued his acting dreams. Throughout the 1970s and '80s, John began booking roles as the face of the Old Spice commercials. "That was mostly the way that I saw my father when I was young — on TV shows," Matthew recalled to Katie Couric. "You know, getting shot through a door on Mannix or something like that. That's my dad."
John became an '80s heartthrob from his Old Spice fame and later even co-starred with Matthew in Friends and Fools Rush In.
Article continues below advertisement
Matthew's parents never had any more children before their divorce. In 1981, Suzanne married Dateline correspondent Keith Morrison, and they welcomed four children together — Caitlin, Emily, Will, and Madeline. John followed in his ex-wife's footsteps in 1981, when he married second wife Debbie Boyle. Together, the couple has a daughter named Mia.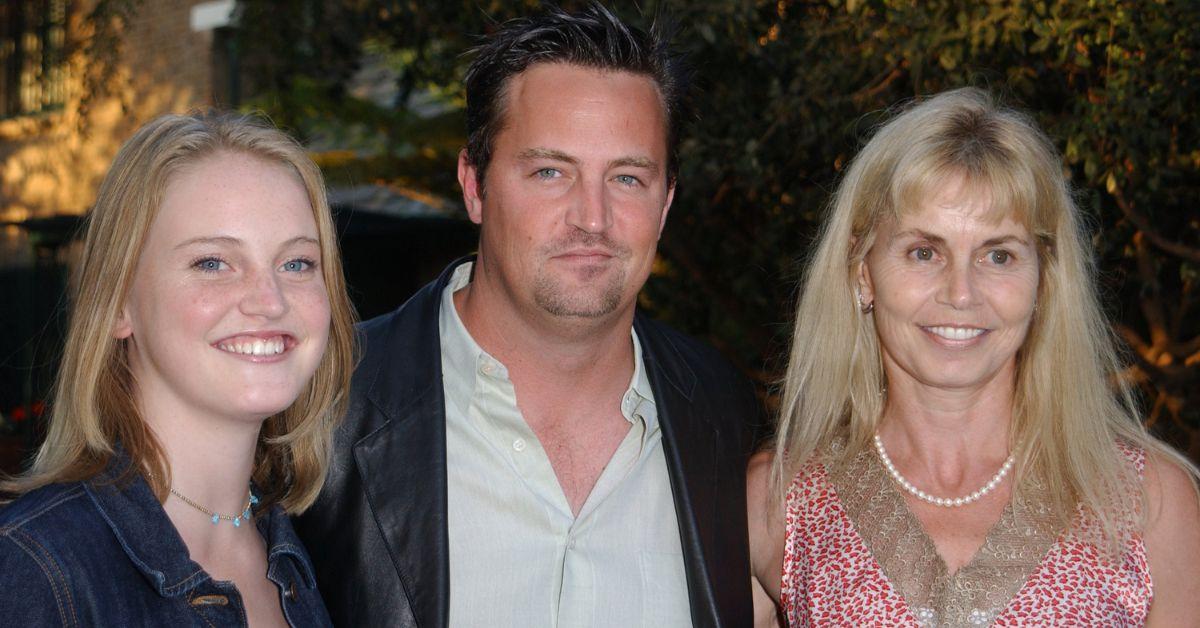 Article continues below advertisement
Matthew Perry's parents were by his side during his 2018 coma.
In October 2022, Matthew sat down with Diane Sawyer to chat about his upcoming memoir. He mentioned how his upbringing didn't shield him from the dangers of substance abuse. Despite his parents' individual success, Matthew said he couldn't resist the habits he formed at the age of just 14 — until a near-fatal experience changed his perspective.
During the interview, Matthew revealed that he almost lost his life in 2018. The Good Wife star went to the hospital for a perforated bowel, which led to a paralyzed digestive system. After several days of being hospitalized, Matthew developed pneumonia and fell into a two-week coma, which led to several more months in the hospital. Fortunately, he survived but said he would never forget how the scare had impacted his parents.
Article continues below advertisement
"One of the things I have to deal with is that my family rushed to the hospital and were told that I have a 2 percent chance to make it through the night," Matthew said. "You know, my mom heard that, and my dad heard that."
Since his coma, Matthew declared he is "no longer mired in an impossible battle with drugs and alcohol." The actor is ready to move on with his life and told People in October 2022 that there might even be a baby Perry in the future.
"I'm not run by the fear I used to be run by, so everything's kind of different," he says. "I'm feeling more confident, and I'm not afraid of love anymore, so the next girl I go out with, better watch out."