Surprise! 'Dateline' Correspondent Keith Morrison Is Matthew Perry's Stepfather
'Dateline NBC' correspondent Keith Morrison is married to Suzanne Perry, who's the mother of another NBC star: 'Friends' alum Matthew Perry.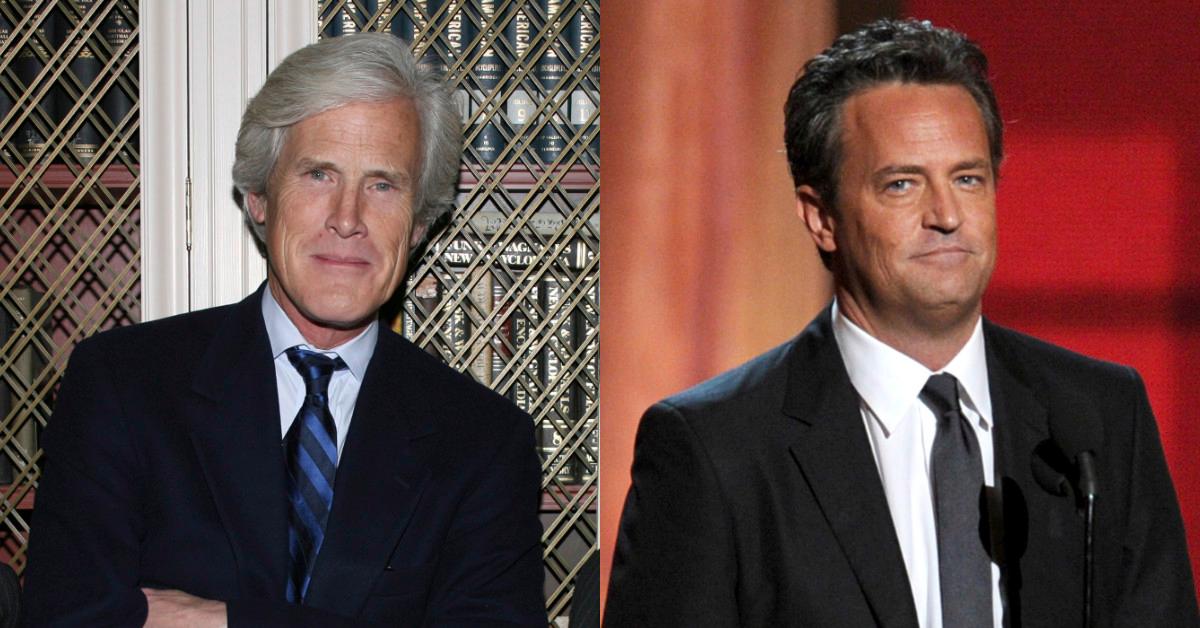 As Chandler Bing might say, could we be more surprised? Dateline NBC correspondent Keith Morrison, who has reported for the newsmagazine for more than two decades now, has another NBC star as a stepson.
You see, Keith is married to Suzanne Perry. And in addition to being a writer, consultant, and former press secretary to then-Canadian Prime Minister Pierre Trudeau, Suzanne is also the mother of Friends star Matthew Perry.
Article continues below advertisement
Keith and Suzanne married in 1981, and they both had kids at the time: Matthew, Suzanne's son with actor John Bennett Perry, and Michael, Keith's son from a prior marriage. They've since welcomed four more kids—Caitlin, Emily, Will, and Madeline—and they had four grandkids at the time of a 2020 People interview.
"There's no describing what a wonder it is," Keith told the magazine. "When we're all together, it's just a brew that you could not mix, no matter how hard you tried if you did it by hand."
Matthew is "an intense, talented, focused character," Keith said.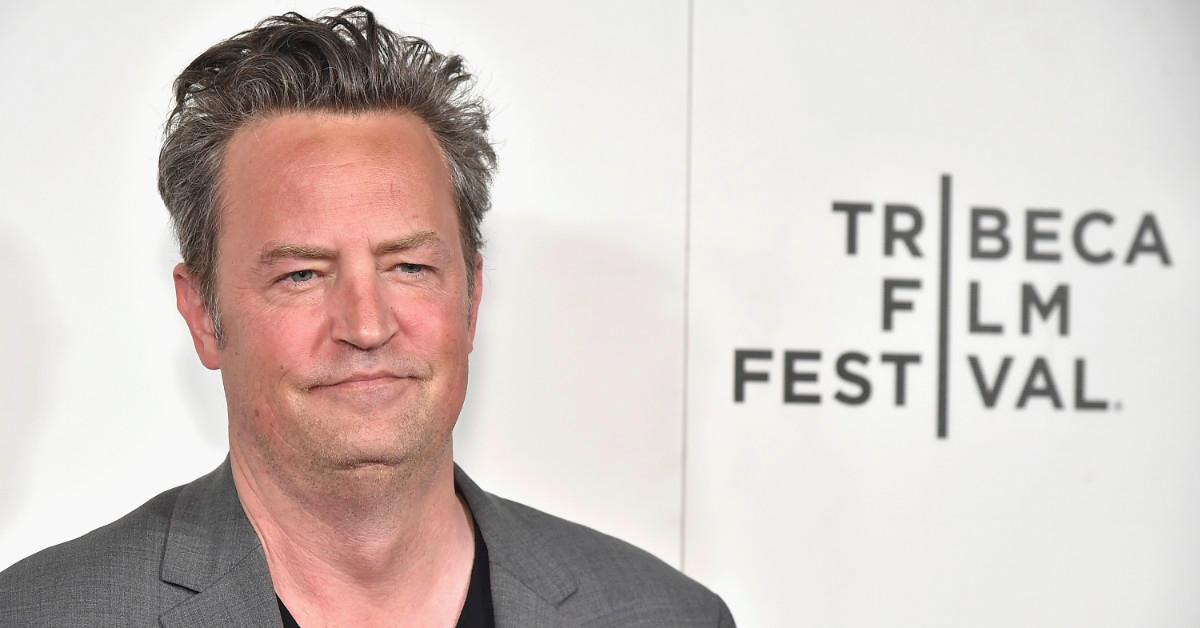 The journalist told People that Matthew has always been "the center of the room for a reason," even during the future actor's adolescence. "I used to take him off to his hockey games on Saturday mornings," Keith recalled. "It was like Matthew and the hockey team. He was the one who scored all the goals. He was the guy."
Article continues below advertisement
Matthew was an overachiever in other pursuits, too. "He was extremely, extremely good on the tennis court and very intense," Keith said. "He's an intense, talented, focused character. He's very bright. That was always the case as he was growing up."
Article continues below advertisement
Keith also observed that role of Chandler matched Matthew's "particular sense of humor."
The Dateline mainstay also told People that Matthew was "questioning" his acting career at the time he landed his role in Friends, the '90s sitcom that turned him and his cast mates into worldwide superstars.
"Then, suddenly, boy did it ever [work out]," Keith added. "A million things have sprung from that, but him being selected for a role like that does not surprise me one bit. It matched his particular sense of humor precisely, whether they wrote that for him knowing what he was like or whether he adapted it more for himself, probably a combination of the two. But that character is Matthew. Yeah, and it always has been him."
Article continues below advertisement
Keith said that Matthew is "just a talented soul, a smart guy," and he and Suzanne "love having him around."
In a 2017 appearance on Watch What Happens Live With Andy Cohen, Keith said that he did think Matthew would grow up to be famous but "probably not as an actor."
And when host Andy Cohen asked if there are any perks to being Matthew's stepdad, the 74-year-old replied, "Where should I start? There are dozens of them."
One of those perks? The Porsche 911 sports car that Matthew once gifted to dear old stepdad. "I still drive it around," Keith said.