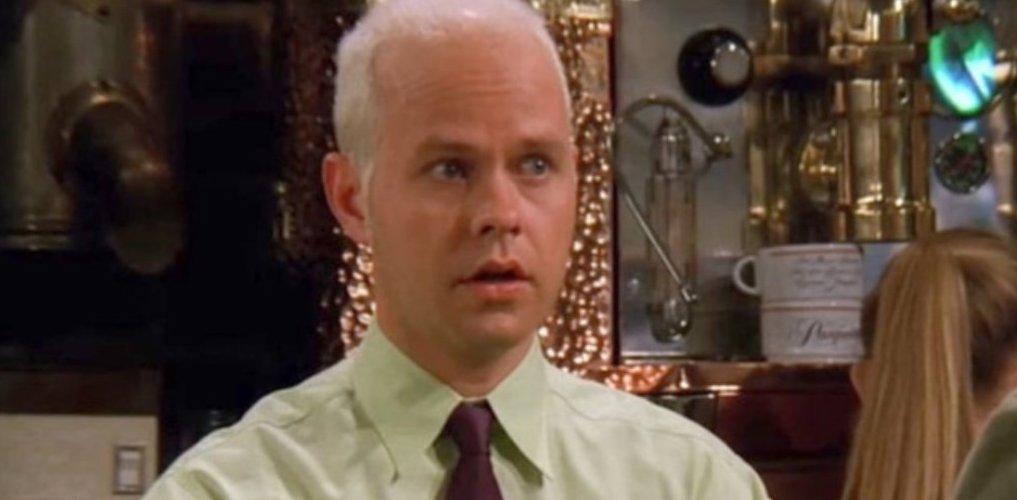 In Honor of James Michael Tyler, We Remember 10 of His Best Moments on 'Friends'
There's no one more consistent on Friends than Gunther. Throughout all 10 seasons, he's a beam of positivity and love (maybe obsession), and he's always there to bring some much-needed respite from the six central characters. Sadly, James Michael Tyler, who became a household name thanks to his portrayal of Gunther, passed away on Oct. 24, 2021, after a battle with stage 4 prostate cancer.
Article continues below advertisement
In a statement about his passing, we've learned there's so much more to James than Gunther. "Michael loved live music, cheering on his Clemson Tigers, and would often find himself in fun and unplanned adventures. If you met him once you made a friend for life."
Still, we of course love to look back at the beloved actor's finest moments on Friends. Here are 10 of the best.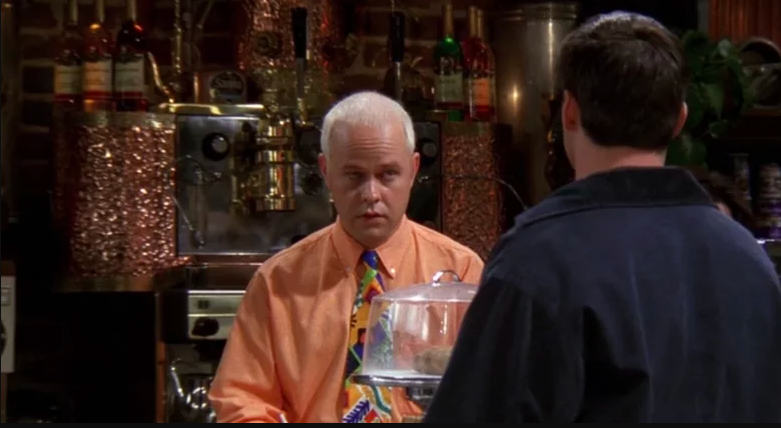 Article continues below advertisement
#10 — The One Where Gunther Thinks About Rachel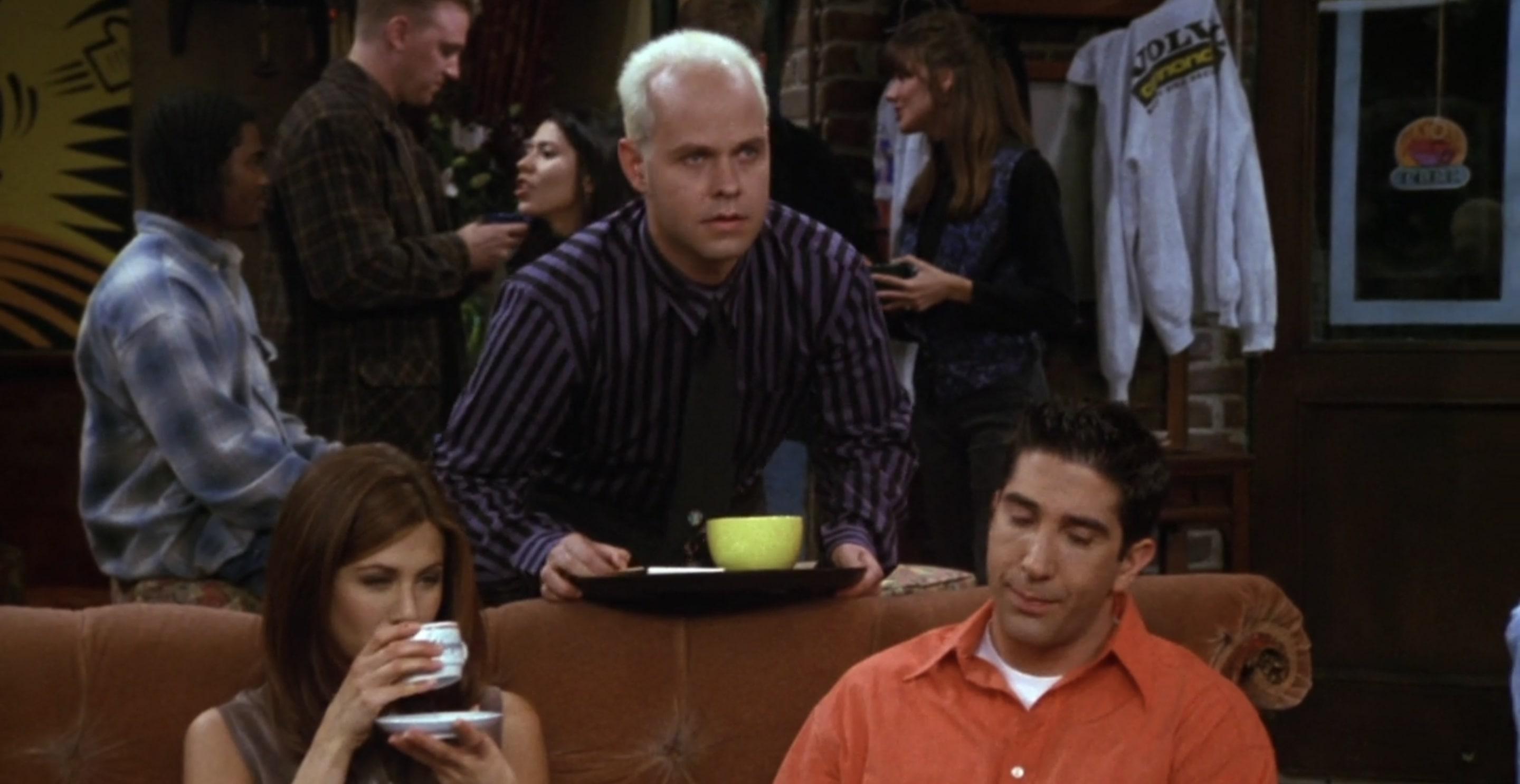 This one is actually called "The One With the Race Car Bed," or Season 3, Episode 7. It has one of the best cold opens of the entire series, and we get a rare glimpse into each character's head as Ross talks about dinosaurs.
As Gunther serves coffee, he looks at Rachel and thinks, "What does Rachel see in this guy? I love Rachel. I wish she was my wife." James's facial expressions are what make this moment iconic.
Article continues below advertisement
#9 — The One Where Gunther's Invited to the Bachelor Party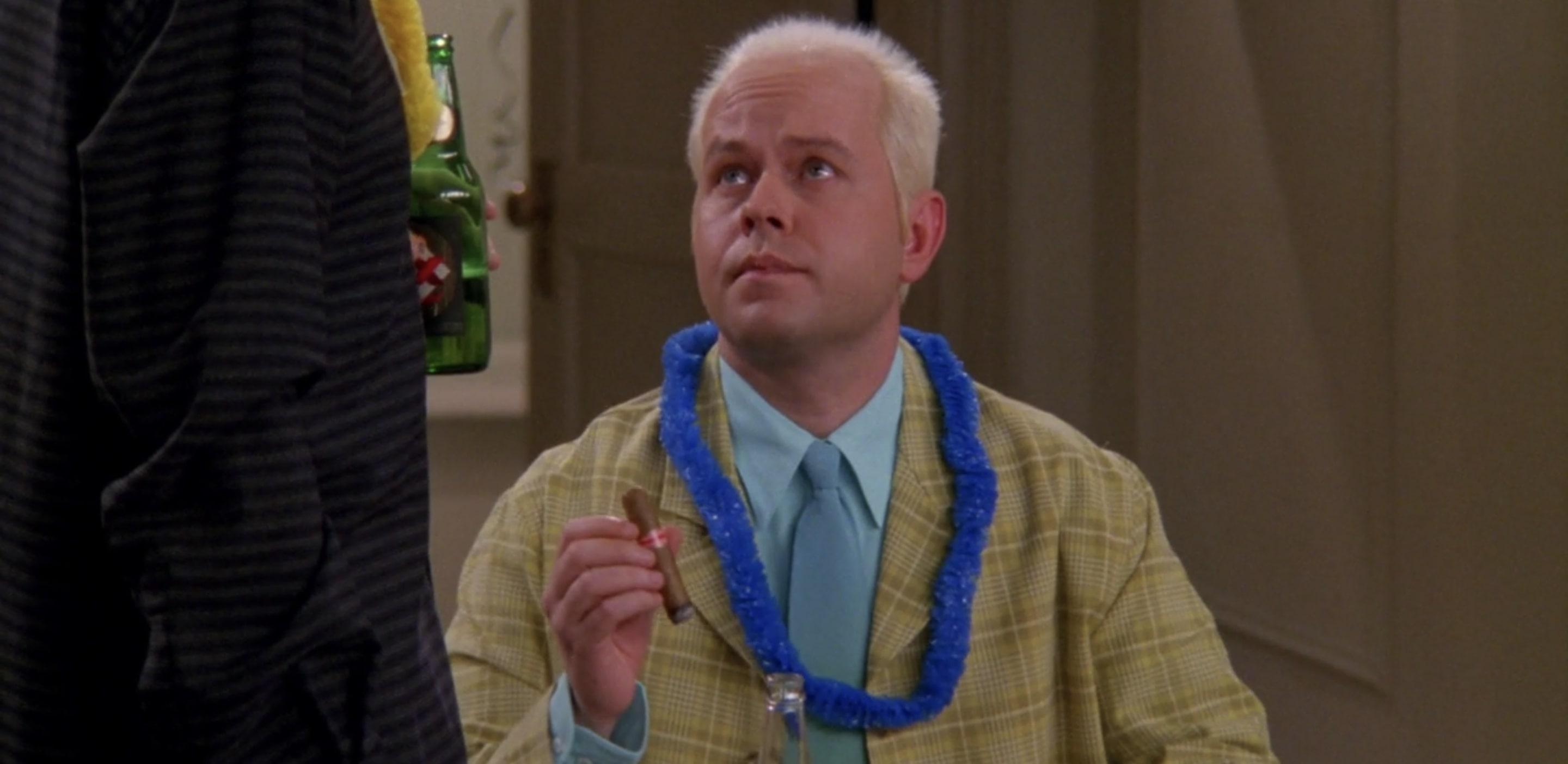 This episode — Season 4, Episode 22, titled "The One With the Worst Best Man Ever" — gives us a few great Gunther moments. The first is when Ross and Joey are discussing Ross's bachelor party and decide to invite Gunther because he "heard the whole conversation."
Then, at the actual party, Chandler claims that Gunther will be his future best man … to which Gunther replies, "What's my last name?" It highlights how little the six friends actually know this everyday figure when Chandler replies, "Central Perk?"
Article continues below advertisement
#8 — The One Where Gunther Throws a Guy Out of Central Perk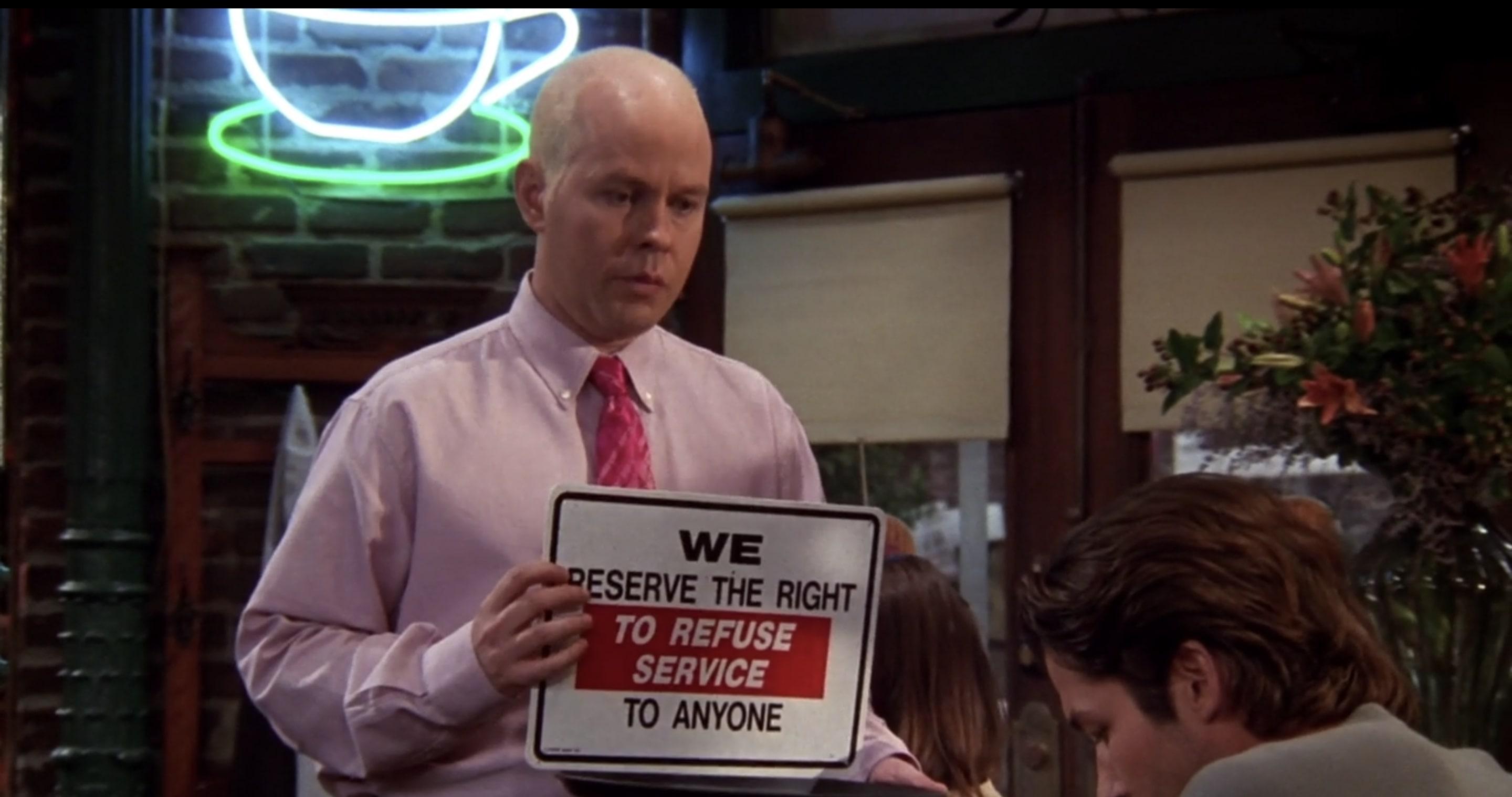 Look, we all know that Gunther loves/obsesses over Rachel to somewhat of a detriment, but he always falls just short of creepy and just silly enough to be endearing.
In Season 5, Episode 2, "The One With All the Kissing," Monica quickly mentions Gunther as someone to help Rachel get over Ross, and Gunther adorably perks up. But when Rachel decides to ask out another Central Perk regular, Gunther goes right up to him and flatly says, "Get out."
Article continues below advertisement
#7 — The One Where Gunther Finally Tells Rachel How He Feels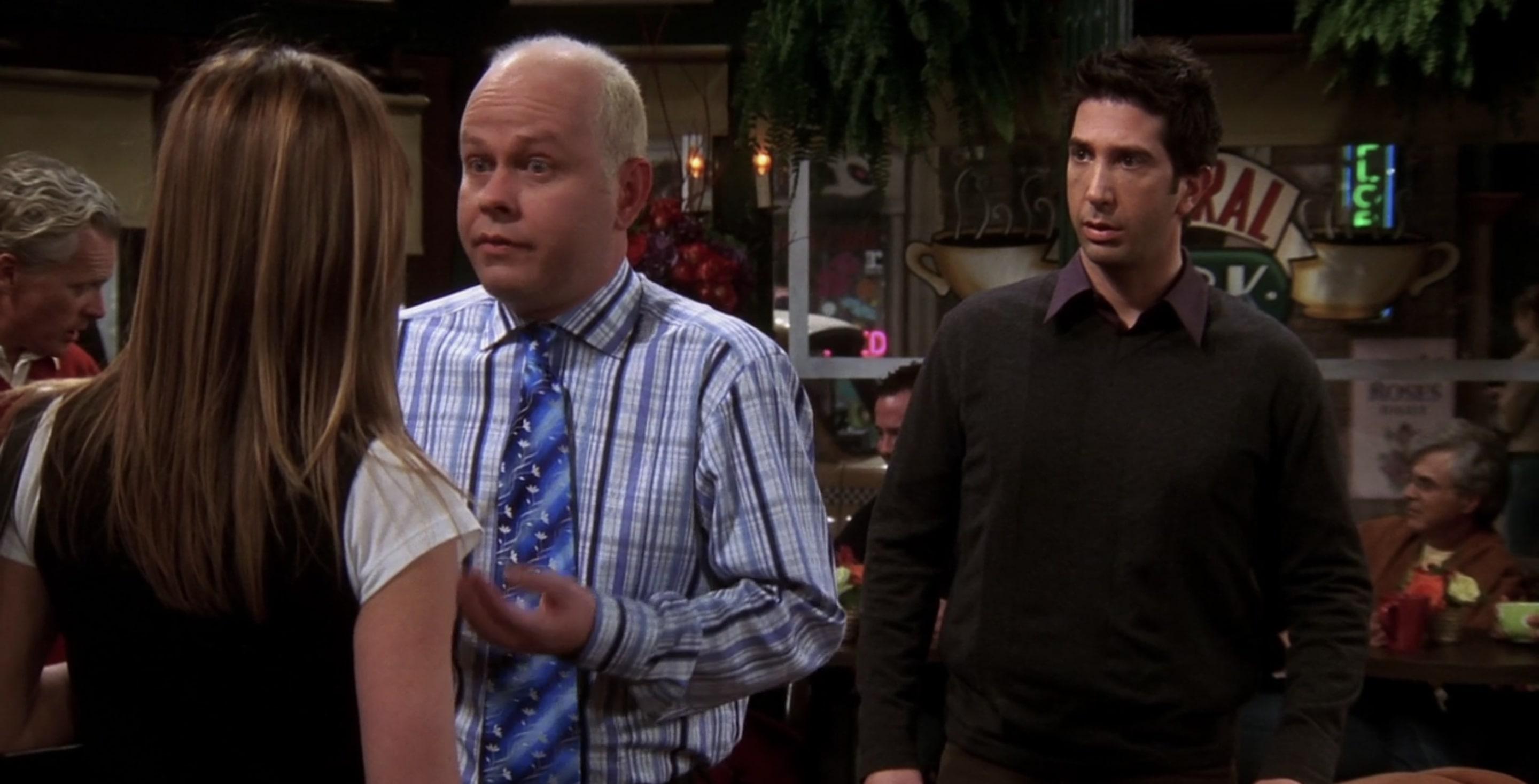 In a completely heartfelt moment in the series finale, "The Last One," Gunther gets ahead of Ross to tell Rachel how he really feels. "I love you," he admits. "I don't know if that changes your plans at all, but I thought you should know."
The timing is hilarious, but Rachel's genuine response — "I love you too. Probably not in the same way. But I do. And when I'm in a café having coffee, or I see a man with hair brighter than the sun, I'll think of you" — is how we all feel now.
Article continues below advertisement
#6 — The One Where Gunther Puts Phoebe's Date in His Place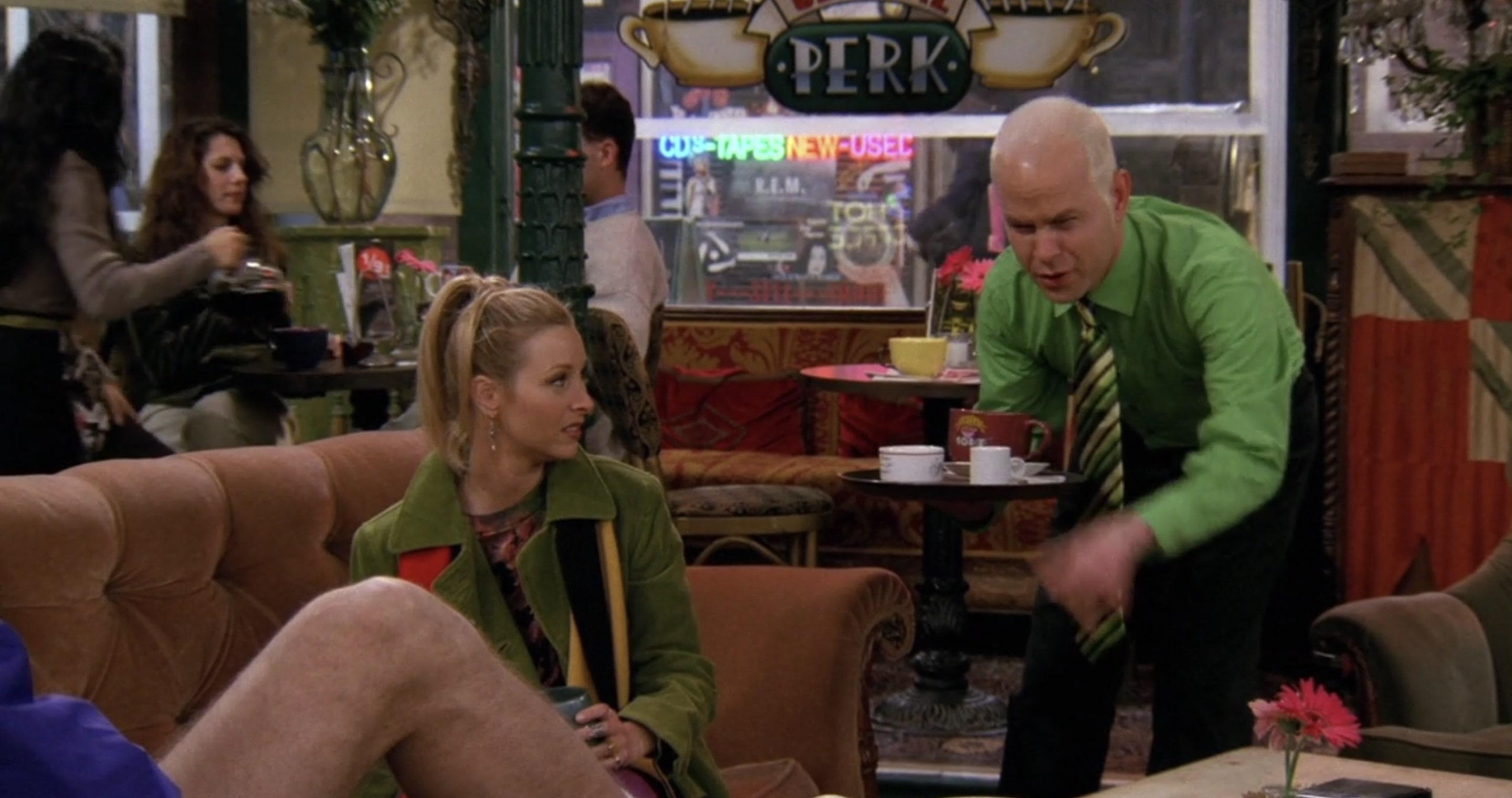 This episode has a common conundrum: How do you tell someone you barely know that their nether region is showing? As the six core friends try to figure this out when it comes to Phoebe's date, Gunther has no trouble at all.
At the end of Season 3, Episode 13, "The One Where Monica and Richard Are Just Friends," Gunther tells Phoebe's date, "Hey buddy, this is a family place; put the mouse back in the house," as a perfect punchline to the subplot.
Article continues below advertisement
#5 — The One Where Gunther Buys Rachel's "Cat"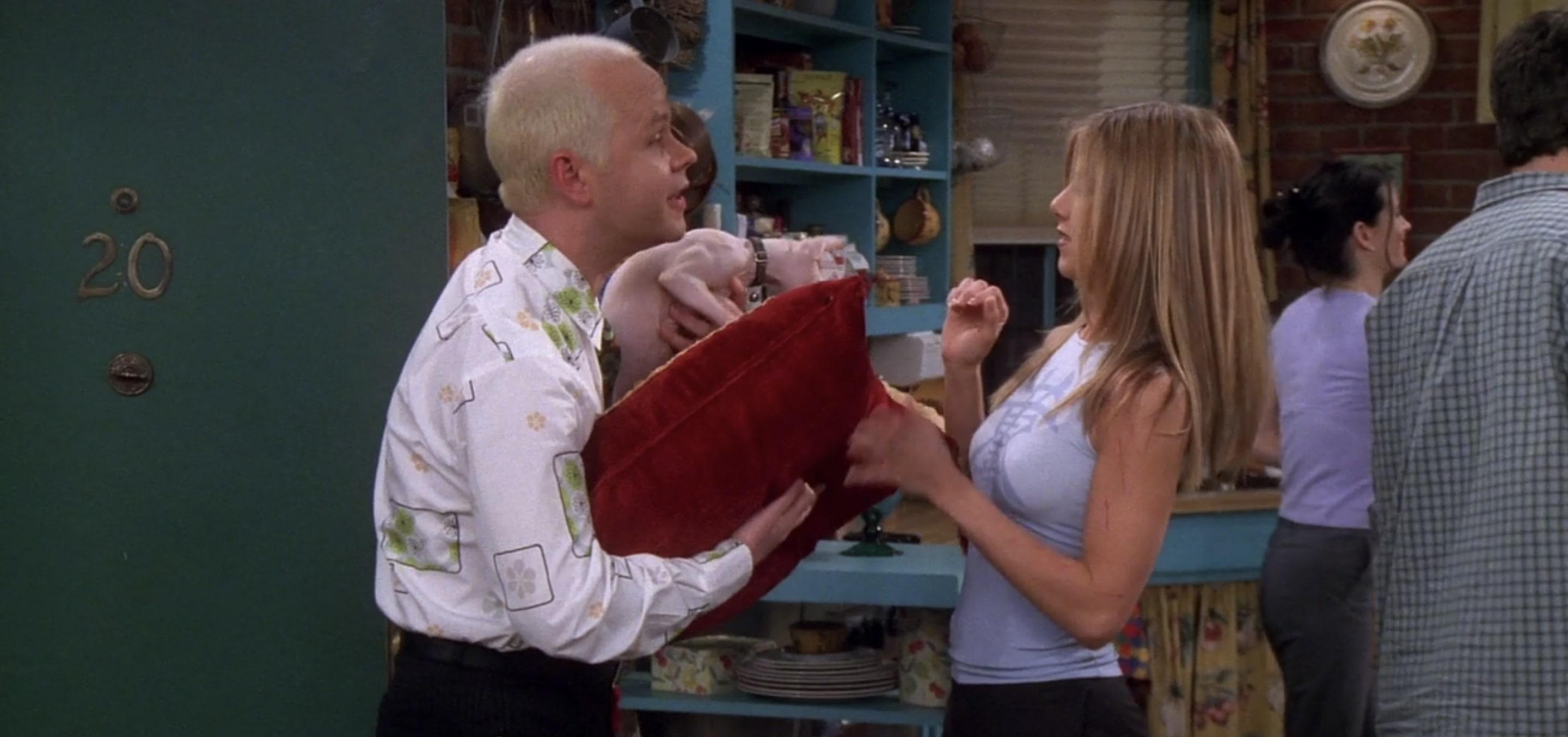 Season 5, Episode 21, "The One With the Ball," is so goofy that it's slightly outside reality, but it doesn't bother us. There's always Gunther to bring us back to those honest-to-goodness laughs. As Ross, Chandler, and Monica throw a ball around for hours, Rachel decides to buy a furless "show cat" for $1,500.
The only person who will buy it is Gunther, who will pay $2,000 (because he loves Rachel). Hilariously, when he comes to pick up the pillow, he asks Ross about the cat, "So what is this, some kind of snake or something?"
Article continues below advertisement
#4 — The One Where Gunther Gets Mad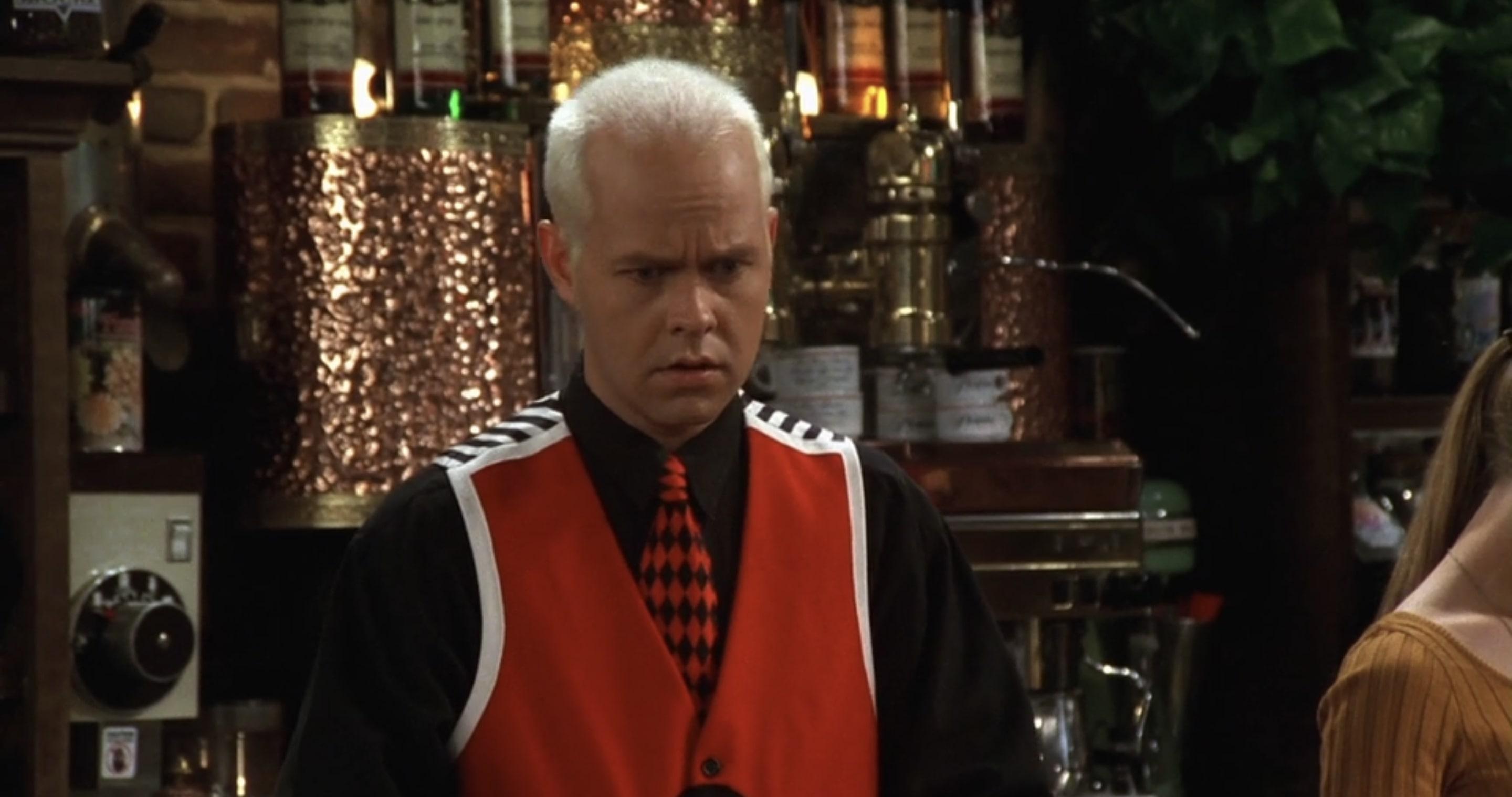 In another hilarious cold open in Season 3, Episode 19, "The One With the Tiny T-Shirt," we actually get another glimpse into Gunther's thoughts. As he's thinking about how to ask Rachel out "as his lover" shortly after she and Ross break up, Mark beats him to it.
When Mark takes the leap to ask out Rachel, Gunther runs to the back of the coffee shop, and we hear lots of angry crashing sounds.
Article continues below advertisement
#3 — The One Where Gunther Was a Soap Opera Star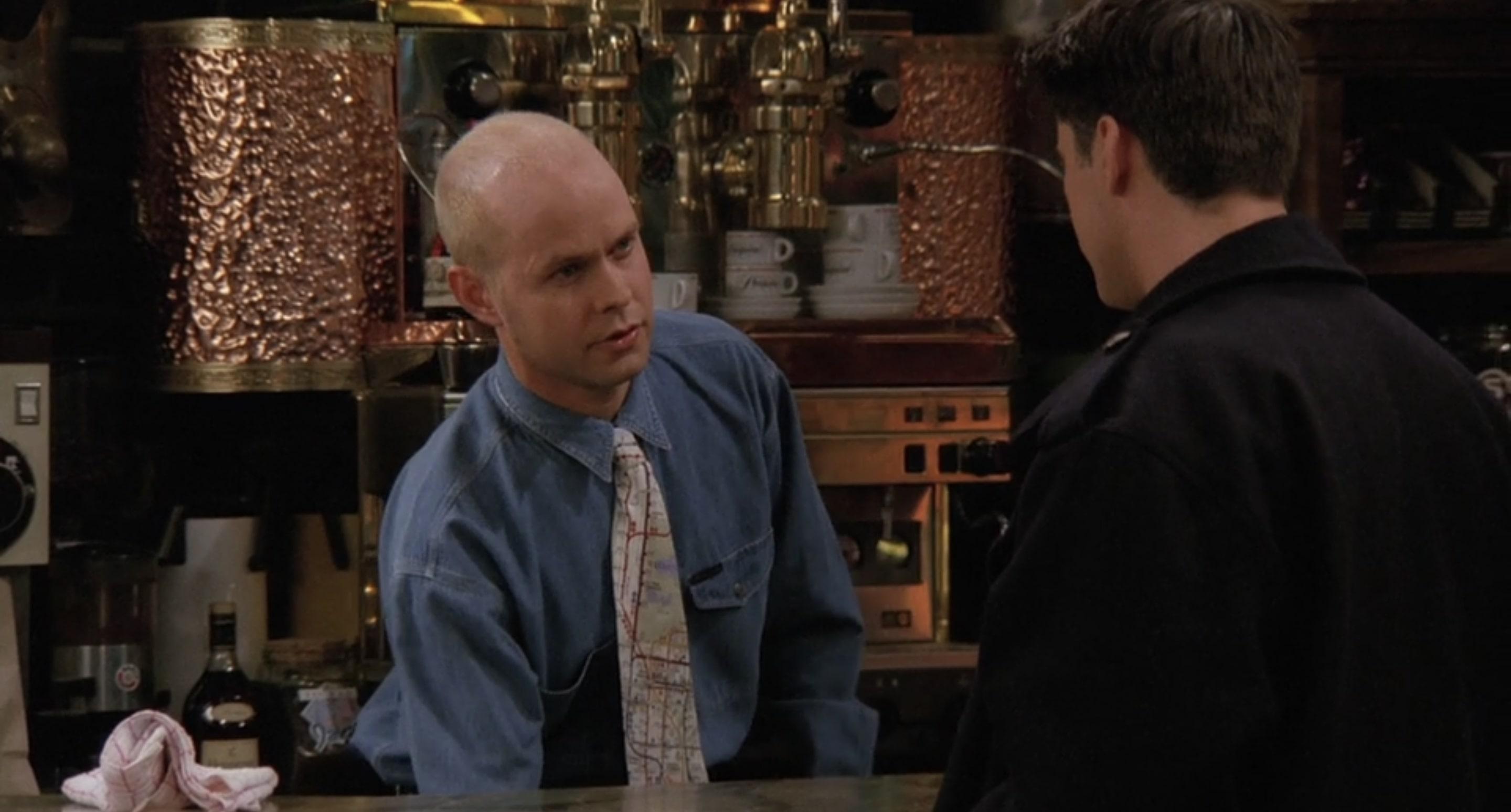 In one of the best Gunther moments of all time, we learn about Gunther's past. In Season 2, Episode 19, "The One Where Eddie Won't Go," as Joey's moving on from getting killed off of Days of Our Lives, he orders a lemonade from Gunther.
Gunther asks if everything's okay, and when Joey shares his troubles, Gunther reveals, "I was buried in an avalanche." Joey's so taken aback (as are we) as Gunther shares, "I used to be Bryce in All My Children," making Joey's woes all the worse.
Article continues below advertisement
#2 — The One Where Gunther Takes a Drag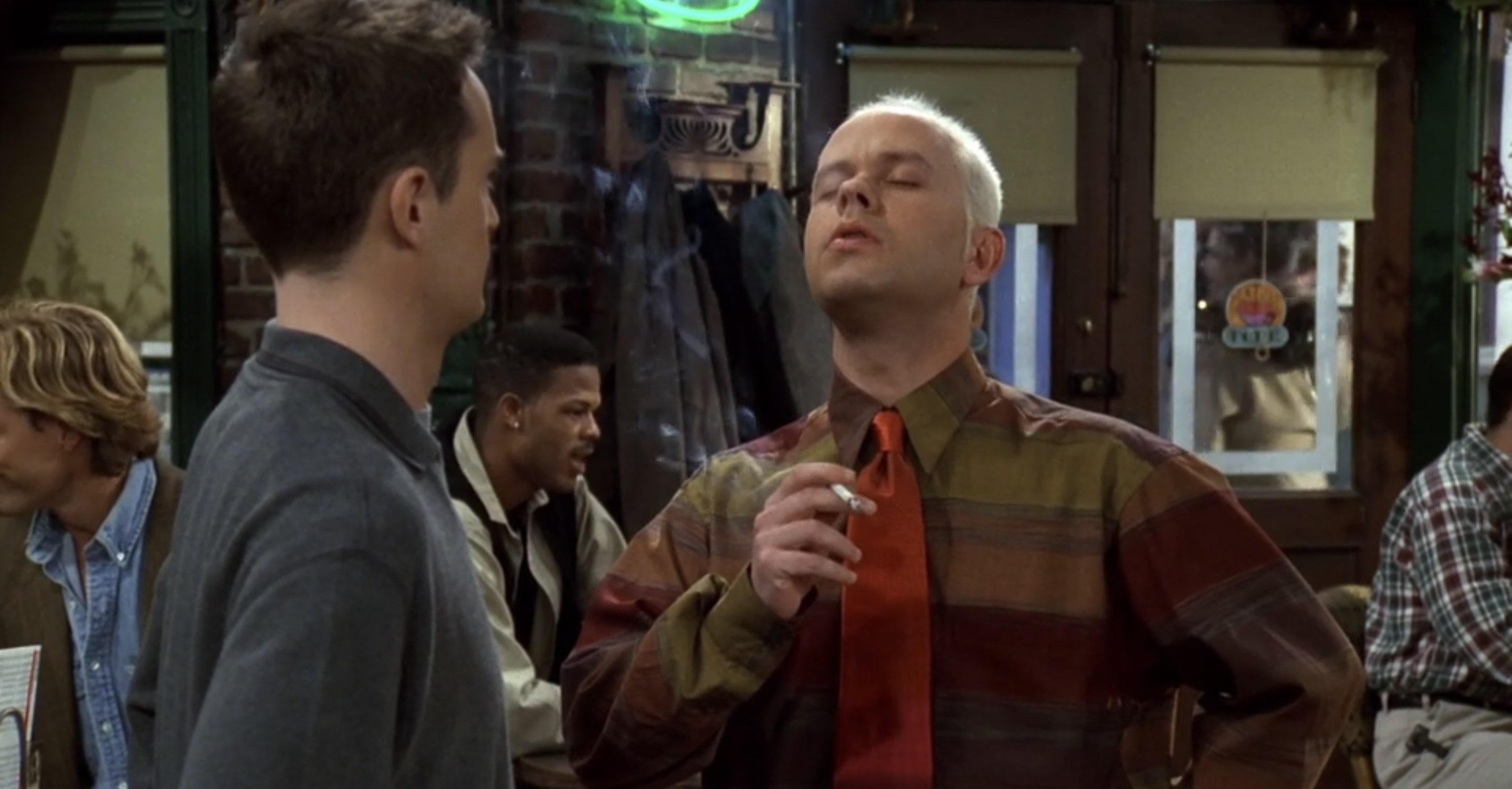 There's no smoking allowed in Central Perk! That is, unless Gunther can take a drag. When Chandler gets back into his smoking habit in Season 3, Episode 18, "The One With the Hypnosis Tape," Gunther asks for one puff.
As he smokes it, he muses, "Oh dark mother once again I suckle at your smokey teet." It's one of the most absurd moments of Friends that reveals just more mystery about who Gunther really is.
Article continues below advertisement
#1 — The One Where Gunther Agrees With Ross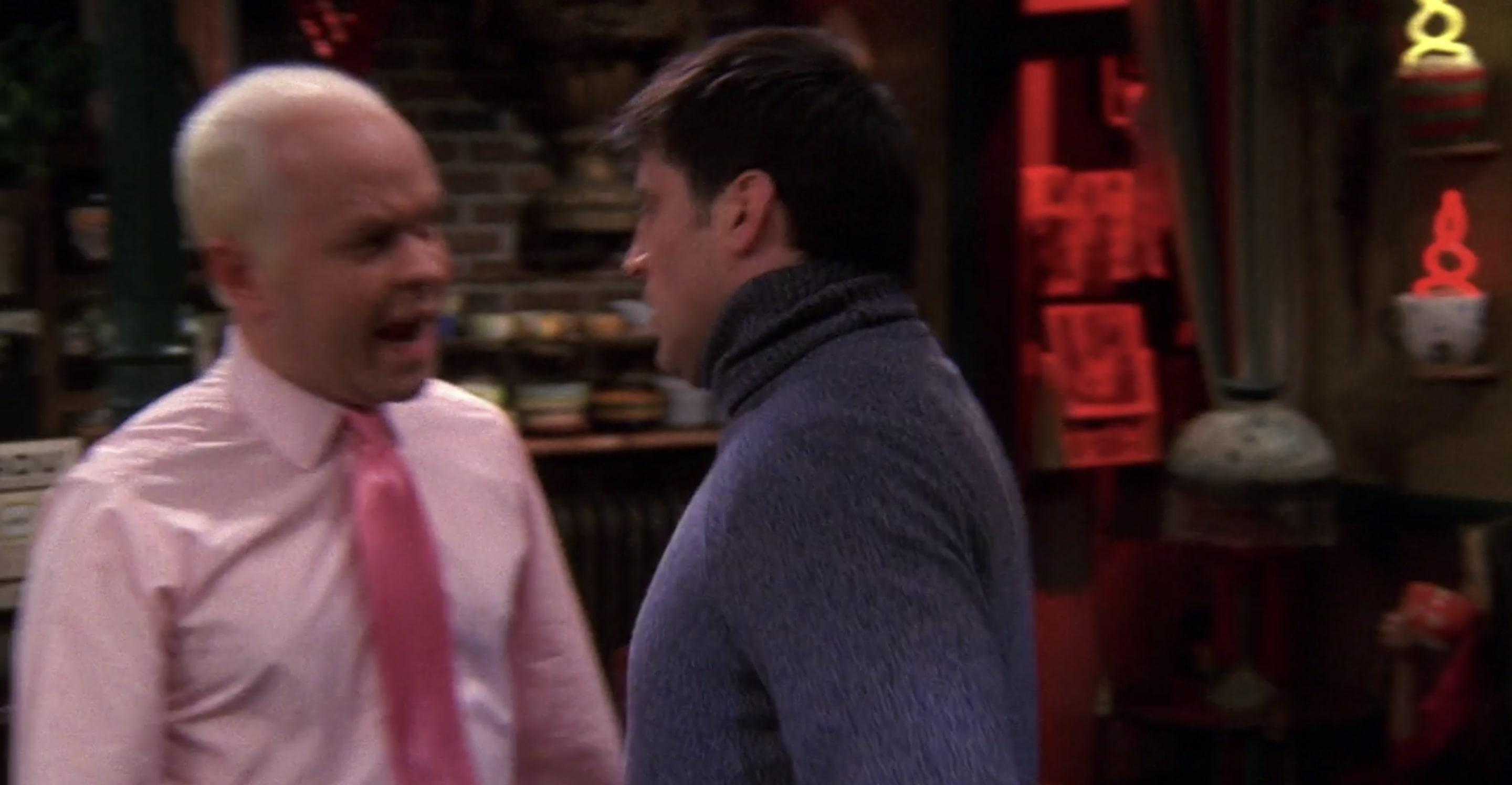 We would never expect Gunther to ever agree with Ross, but when it comes to someone else loving Rachel, their jealousy can be matched only by each other. So when Joey admits to Ross that he has feelings for Rachel, and Ross repeatedly shouts "Rachel?!" and we think the shouting is over, Joey turns around to Gunther, who chimes in, "Rachel?!" It's a perfect laugh that never gets old.
Article continues below advertisement
Although it's a sad loss, James will live on forever as Gunther — the iconic coffee shop manager who has a whole secret past. And although his role as Gunther only scratches the surface of James' life, we love appreciating his best moments.
All of Friends is available to stream on HBO Max.